Check out some of the hidden and obscure things that you may not even know exist at Lake Tahoe.
You've been to Emerald Bay. You've skied the slopes of all the ski resorts. But have you REALLY done everything and seen it all? Well, if you feel you have, here's 7 cool, hidden, and unusual attractions that you may want to check out on your next Lake Tahoe trip.
The Lady Of The Lake

Lady of the Lake Cave Rock Lake Tahoe
Most who visit Cave Rock climb the short path to the top to take in one of the best spots for a sunset. But, did you know that if you approach it from the water via a kayak or boat, you'll see something MUCH different? The Washoe, the native peoples, consider this rock jutting out into the lake as sacred. In fact, it was home to the Lady of the Lake, a guardian spirit of the Washoe. Looking south toward Cave Rock, you can make out the features of the Lady of the Lake – her chest starts at the water and the features of her face are formed by the rocks up to her "eyelashes."
St. Francis of the Mountains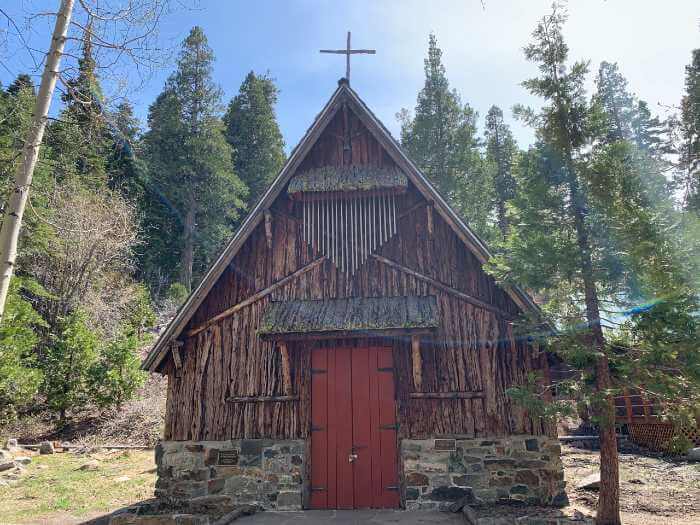 Italy has its Sistine Chapel. New York is known for its St. Paul's Chapel. And for Lake Tahoe, it's St. Francis of the Mountains, or as some like to call it, "Fallen Leaf Chapel." No matter what faith you are, you will appreciate the unique architectural beauty of Lake Tahoe's cozy St. Francis of the Mountains. Tucked away in a stand of Aspens, this quaint structure is one-of-a-kind, embracing its surroundings like no other. Built in 1923, it was named after the patron saint of animals. Besides its stone foundation and pine exterior, you'll find some interesting things inside as well such as a cross from St. Grace in San Francisco. This cross was used in the church after the 1906 earthquake.
Know Before You Go
The church is only open during the summer months, but all are welcome. To get here, head out of South Lake Tahoe towards Camp Richardson. Make a left onto Fallen Leaf Road and follow it for approximately 3.5 miles. The church is on your left just before the fire station.
Emerald Bay Underwater State Park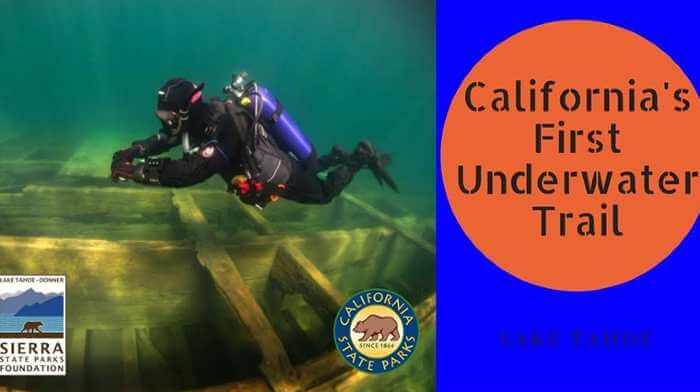 Scuba Diving… in Lake Tahoe? The iconic bay with the only island in our alpine lake is the most popular place to visit and rightly so. But you must dig deeper or rather dive below the surface to see some of its most unique treasures in these crystal-clear waters. Since 2018, it's now home to the 1st underwater state park in California. The Emerald Bay Underwater State Park contains the nation's largest and most diverse group of small sunken craft known to exist in their original location. That's why we have it on our bucket list must do's in Lake Tahoe.
Know Before You Go
Underwater interpretative panels have been placed at four dive sites in Emerald Bay ranging in depth between 10 to 60 feet. Waterproof interpretive cards created for divers will be available at the park's visitor centers, local dive shops, and on the Sierra State Parks Foundation's website. Park visitor divers are invited to explore and enjoy the trail and are reminded to use caution and adhere to safe diving practices at all times. Because of the remote location, access by boat is advised. Lake Tahoe is DEEP and fed by snowmelt so be prepared for extreme cold-water temperatures year-round.
Ski Run Boulevard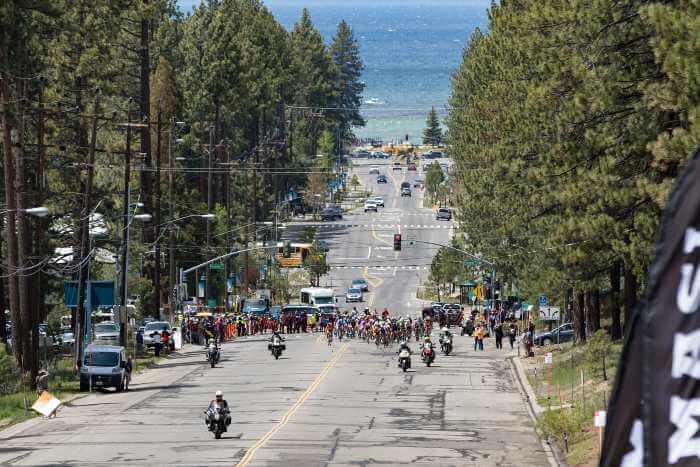 You would assume a road called Ski Run is because it accesses Heavenly Ski Resort, but that's not the case. In fact, the real reason is due to the road being an actual ski run. Back in 1947, before Heavenly Ski Resort was even named, Lee and Daisy Miller opened a small rope tow operation known as Bijou Skyway Park. One of their rope tows was physically on Ski Run Blvd, and although you no longer ski on Ski Run itself, you can still imagine people sliding down the slope. If you're curious about the backstory of how some of Lake Tahoe's locations got their name, check out our article: The Origins Of Lake Tahoe's Most Popular Places.
Know Before You Go
Now just a road, you'll have to imagine schussing down the road. To get to it from the casino corridor, head southwest on Lake Tahoe Boulevard away from Nevada. On your right you'll see Lake Tahoe Vacation Resort. Make a left onto Ski Run Boulevard. Follow it until the road ends.
Tallac Historic Site
The late 1800's to the roaring twenties was a great time for Lake Tahoe. It was where Northern California's successful and wealthy entrepreneurs would go to get away from their busy lives. And the Tallac historic site was where many of the earliest rich and famous built their stately summer retreats. Within the 74-acre historical site is home to the archeological remains of the Tallac Resort and three large summer estates built by wealthy San Franciscans – Pope, Baldwin, and Valhalla Estates.
Know Before You Go
Today, all three are open to the public in different capacities. Parking is a bit of a challenge here in the summer. The best option would be to carpool or hop on a bike! To get to the Tallac Historic site from South Lake Tahoe, make a right at the "Y" onto Highway 89 towards Emerald Bay. Take the scenic road for about 3 miles. You'll see the entrance on the right.
Pioneer Cemetery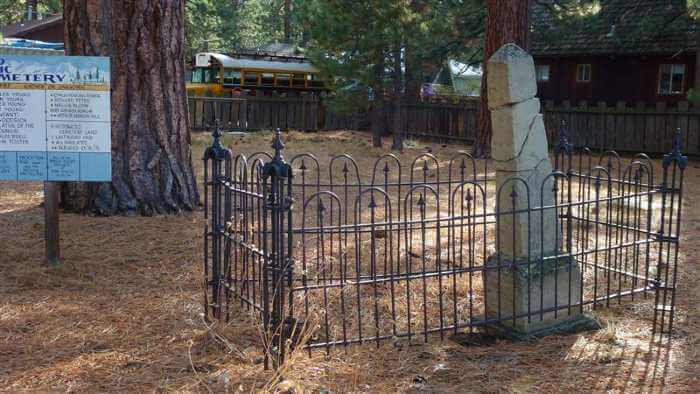 Wondering what is the oldest part of South Lake Tahoe? You'll have to head to the Al Tahoe neighborhood next to Regan Beach. The history of the Al Tahoe neighborhood dates back before European settlers even arrived. This is where the Washoe would spend their summers on the shores of Lake Tahoe. The original European settlers, on the other hand, skirted the area through Hope Valley and Carson Pass. It wasn't until John Calhoun laid out a shortcut to Placerville via Luther Pass and out over Echo Summit in 1850. By 1870, the Al Tahoe neighborhood (known as Rowland) was a thriving community including a cemetery. It was established before the area was subdivided including the paving of Alameda Avenue without regard for the existing graves.
A 1974 Tahoe Daily Tribune article reports the last timely burial, meaning immediately following death, occurred in 1959. There was one more burial, actually a reburial, that occurred in 1975. The story goes that the gas company was digging a trench along Alameda Avenue, apparently using a mechanical trencher. Former Al Tahoe Postmaster, Stan Meyers, witnessed the event and said, "bones were flying far and wide!" An urn was uncovered during the trenching and the Historical Society was able to identify the remains from papers in the urn as belonging to Arthur Hill.
Know Before You Go
Over the years the cemetery has reduced from eight lots down to three due to development and construction. In addition, vandalism, decay, and natural weathering have destroyed or damaged many of the original cemetery markers and many graves. So, please be respectful if you do visit. The remaining sections are located between Berkeley & Fresno on Alameda Avenue. For a closer look at the deep history of this neighborhood and the cemetery, check out Lake Tahoe Historical Society's Al Tahoe History Hunt.
Lake Tahoe might be known for its hiking, biking, and skiing, but as you can see, that's not everything it has offer. From seriously fun to awesomely educational, this list of unique things to see in Lake Tahoe are worth a visit.
Check out Lake Tahoe on Instagram