If there's one place that fits everyone's needs for a destination, it's Big Blue. Adrenaline junkies can get their fix. Beachgoers can soak in the sun. Even history buffs can explore the colorful past. So, the question isn't when the best time is to visit, but rather how can you plan a Lake Tahoe vacation for EACH season. Here are a few tips & tricks to help you plan for the perfect trip.
Don't Waste A Day, Make It A Two Night Stay
While the Tahoe Basin is only a few hours from the Bay Area, you shouldn't just plan a day trip. You'll spend more time commuting instead of having fun. A better option is to plan AT LEAST a two-night stay. This will give you a chance to unwind from the journey and really get to experience the Tahoe culture to its fullest.
Embrace 'Tahoe Time'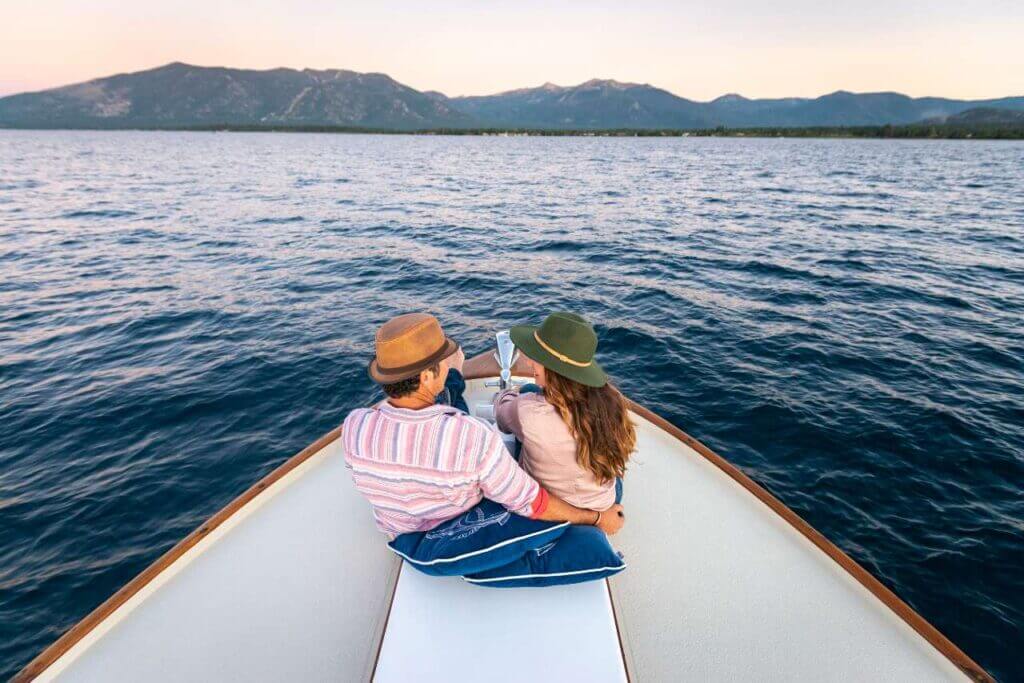 One of the first things you'll hear residents talk about is the idea of "Tahoe Time." It's the idea that things are just a little more relaxed and slower paced. Personally, we think of it as appreciating the moment instead of rushing to the next experience. If it takes a bit longer, that's a good thing.
Take A Rest Day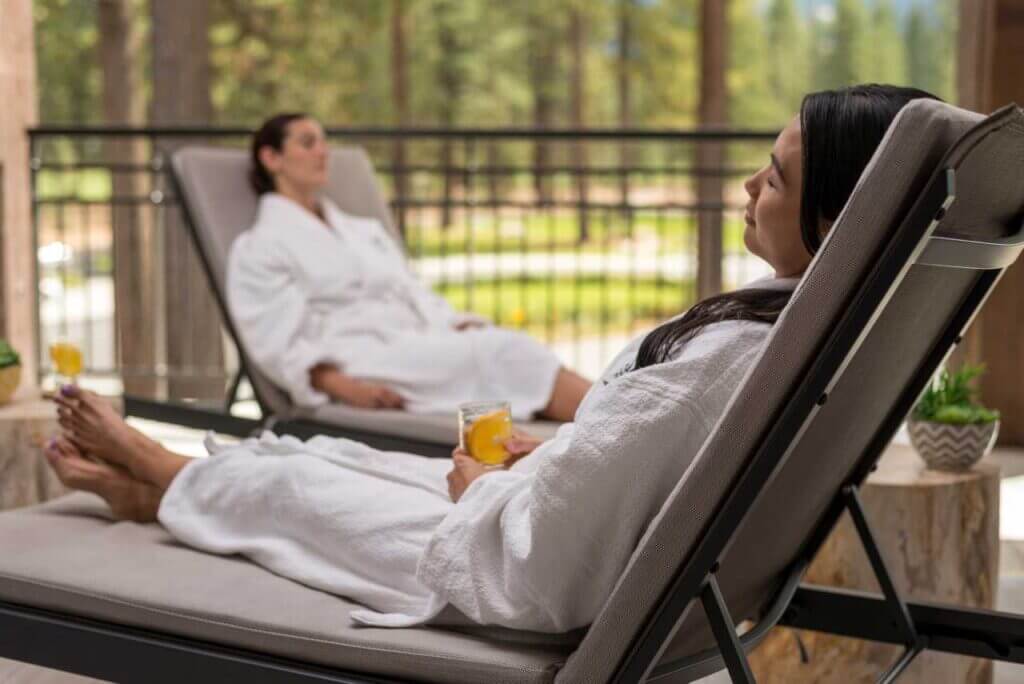 Many ski towns brag about their nightlife, but compared to Lake Tahoe, it's laughable. This side of the lake offers up casinos, late-night dining, and nightlife alongside access to the great outdoors AND miles of beaches. Sure, you can burn the candle from both ends, but why not separate the nightlife from your day-time adventures with a rest day.
Don't Just Visit In One Season
For some reason, many visitors only come in one season. To truly experience what Tahoe has to offer, you must come not just for a few days or even a week but at different times of the year. A good example of why this is the case is our 23 Bucket List Must Do's In 2023 which covers the entire spectrum of fun across all four seasons.
Winter
What's the worst part of playing in the snow? It's usually cold, cloudy, and miserable. Not in Tahoe. If there was an award for the best weather for skiing, Tahoe would win year in and year out. And there's snow doubt about it Lake Tahoe is home to ALL the snow play activities you want to do. Skiing? Check. Three world class ski resorts. Snowtubing? You betcha. Six amazing places to get your slide on. Backcountry Fun? Take your first step literally by going on a snowshoe hike. This is only a small sample of the wintry fun you can have.
Tip: Even though it might be sunny right now, weather can change in an instant in the Sierra Nevada. Be sure to check road conditions prior to heading out and ALWAYS carry chains. Here's a few more winter driving tips as well.
Spring
Personally, if there's the greatest time of year in Tahoe, it's spring. The sunshine is plentiful. The temps are warm. And no matter what you fancy in the great outdoors, you can do it. A typical day may include corn harvesting on the mountain, followed by a mountain bike ride or hike to see the falls, and finishing up with a bit of après or a quick round of disc golf as you savor the sunset.
Tip: Wear sunscreen if you're going to be out on the slopes. Even though it's spring, the snow plus being at an elevation of more than 7,000 feet can really create a nasty burn even if it's only for a few minutes.
Summer
As the snow continues to recede ever so higher into the mountains, the region transforms from a winter wonderland to a summer playground. Instead of skis, they're replaced with a mountain bike to experience trails like The Flume. Visitors and residents alike begin to flock to the shoreline for activities like paddleboarding, wakeboarding, jet skiing, para-sailing or just some lounging time on the white sandy beaches.
Tip: If planning on heading to the beach, skip the car and hop on a bike instead. Take one of the many paved trails to the beach, and you can avoid the traffic congestion AND see another part of Tahoe.
Fall
If there's a secret season in Tahoe, it's Fall. When most other parts are beginning to get gloomy, cloudy weather, Tahoe is experiencing what residents like to call the "Local's Summer." This is the time to visit if you want to explore some of the more iconic attractions like Emerald Bay and Sand Harbor. It's also when Mother Nature puts on a show with things like the annual salmon spawning migration and fireworks of fall foliage.
Tip: Drink Tahoe tap. The first thing you'll notice in a grocery store are people buying gallons of water. Don't! Tahoe's tap water is some of the greatest tasting H20 in America. So, be like Bobby Boucher and drink Tahoe tap.
Download The Trip Planning App
Whew! Is it us or is there A LOT to do in Lake Tahoe? So, how do you make sure you don't miss out on any activities, events, or experiences you read about? Easy! Download the Lake Tahoe Trip Planning App from Visit Widget. Pairing the Lake Tahoe Guide from our site with integrated mobile apps gives you a quick and easy way to map out everything you don't want to miss in Lake Tahoe.
Some places might be too hot in the summer. Others might be too cold in the winter. But when it comes to the perfect destination to experience all seasons to their fullest, as you can see a Lake Tahoe vacation is in order.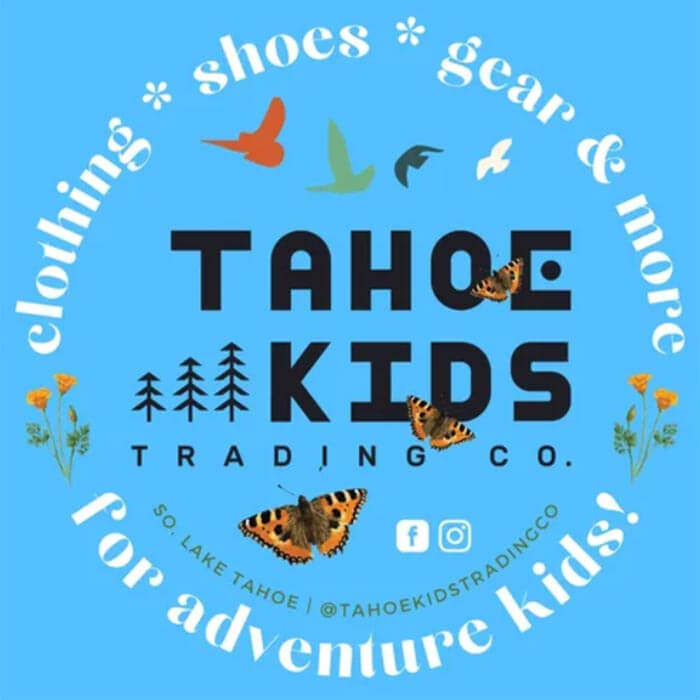 Tahoe Kids Trading Co
10% Off Storewide for NEW Tahoe Kids Store Customers!
Expires December 31, 2023