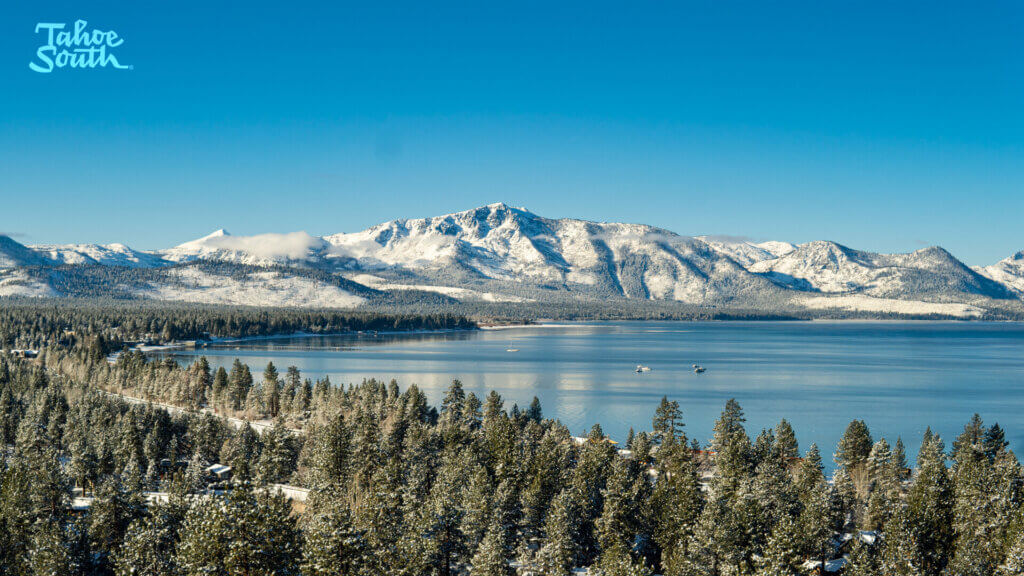 What makes the best weather to ski in? First on the list is snow. You need LOTS of it for it to be a good place to enjoy. But for the majority of us, while it's actually storming, skiing isn't fun. Second is sunshine. There's nothing better than a day filled with sunshine to raise your spirits. So, where is this magical place that gets TONS of snow BUT clears out making for a bluebird powder day? It's a no brainer – Lake Tahoe!
Storms Comes In Feet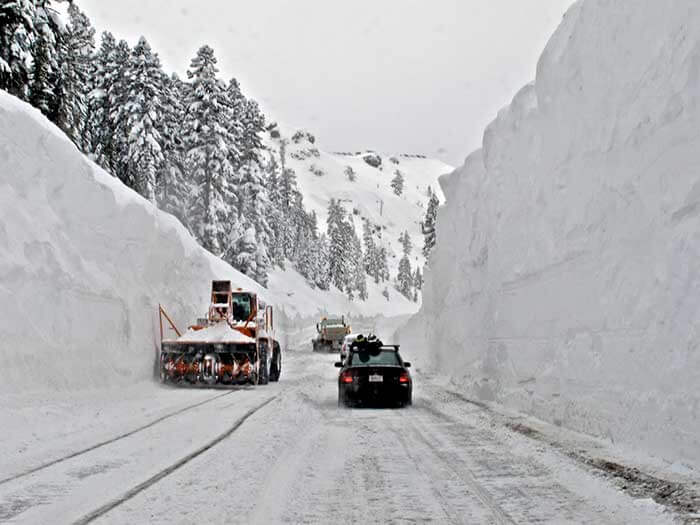 The Pacific Ocean is where storms form, and since the Sierra Nevada is the 1st barrier, the storms dump on average 400 inches of snow (or more) in a given winter. When the storm door does open, expect to see numbers that seem off the charts. Great examples of this were Snowmageddon in January and last year's Februburied. To get a feel of how good Snowmageddon was, check out Local Freshies' 1st person write-up of their day. Despite all this snowfall, on average it statistically falls on just 50 days per year. For more about the best snowfall months, check out Lake Tahoe's snow guide.
Average 300 Days Of Sunshine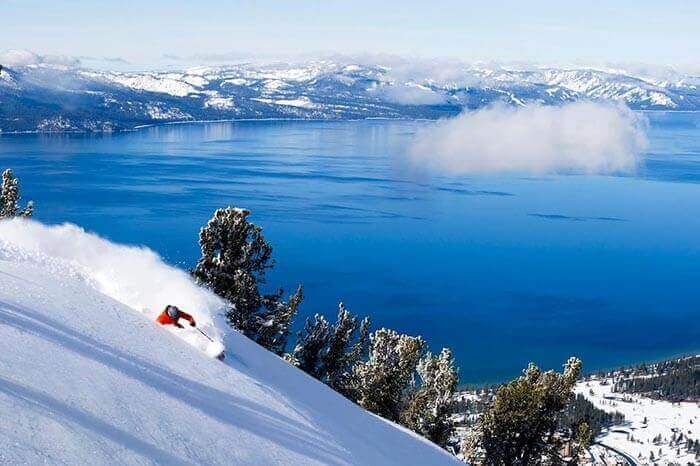 What this means is storms typically clear quickly bringing right behind them copious amounts of sunshine. In fact, based on records from the Tahoe Valley airport, Lake Tahoe on average gets about 300 days of sunshine. Or a better way to say is – about 76% of the time during daylight hours expect to see the sun shining.
Perfect Spring Skiing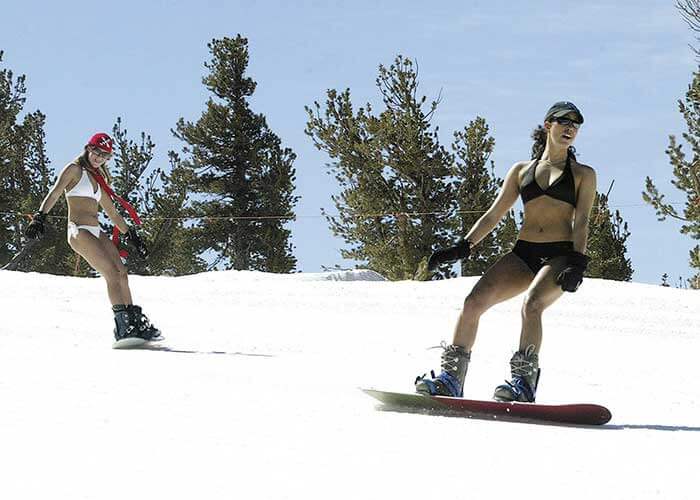 These opposite extremes of weather become even more pronounced in the spring. Although the storms lose a bit of their intensity, when the precipitation does come, it's normally of the snow-kind. In between the snowy days, expect mid-day temps to warm up comfortably (i.e. bring LOTS of sunscreen). When you combine those warm days with overnight lows that normally get below freezing, you have a recipe for some of the best spring skiing on the planet – corn snow!
We could go on and on about why we think we're the best in the West for skiing, but we think you should come out and try it for yourself. Also, for a FULL run-down of our climate and what to expect throughout the year, check out our blog post: What does the weather look like in Lake Tahoe?
Check out Skiing Lake Tahoe on Instagram