Lake Tahoe Snow Report on the Best Snowfall Months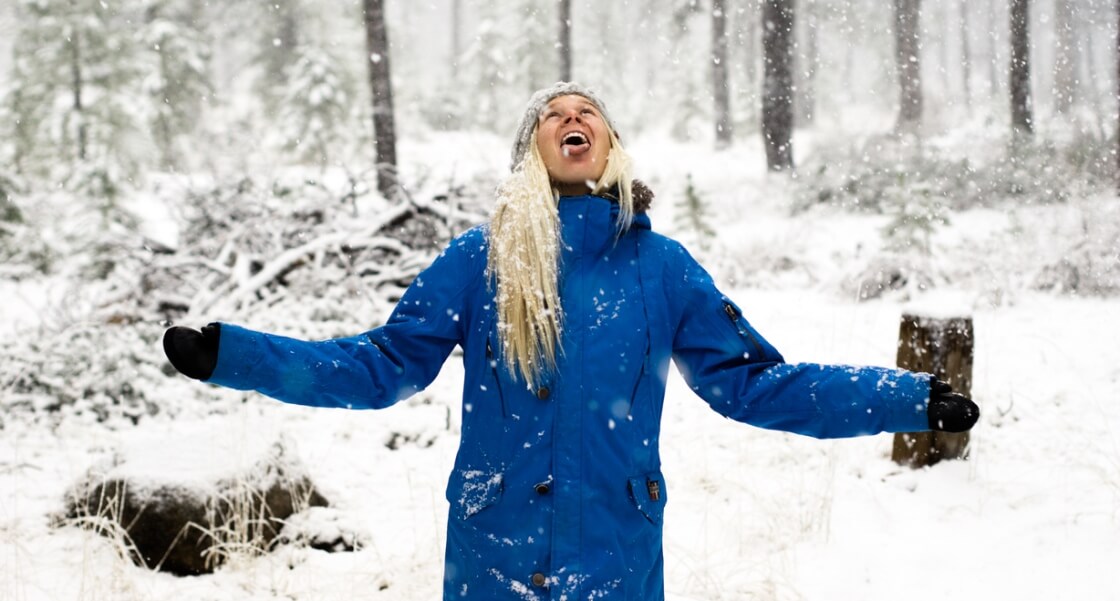 Check out our Lake Tahoe Snow Report, or "snow guide," on the best months for Tahoe snow
If you are planning a trip to Lake Tahoe to ski or ride (after hearing about legendary Tahoe snow in past winters) you might be wondering which month might be best to visit for the best Tahoe snow. We've put together a Lake Tahoe snow report on tips on when to visit to find the best snow for skiing, snowboarding, sledding, and so much more.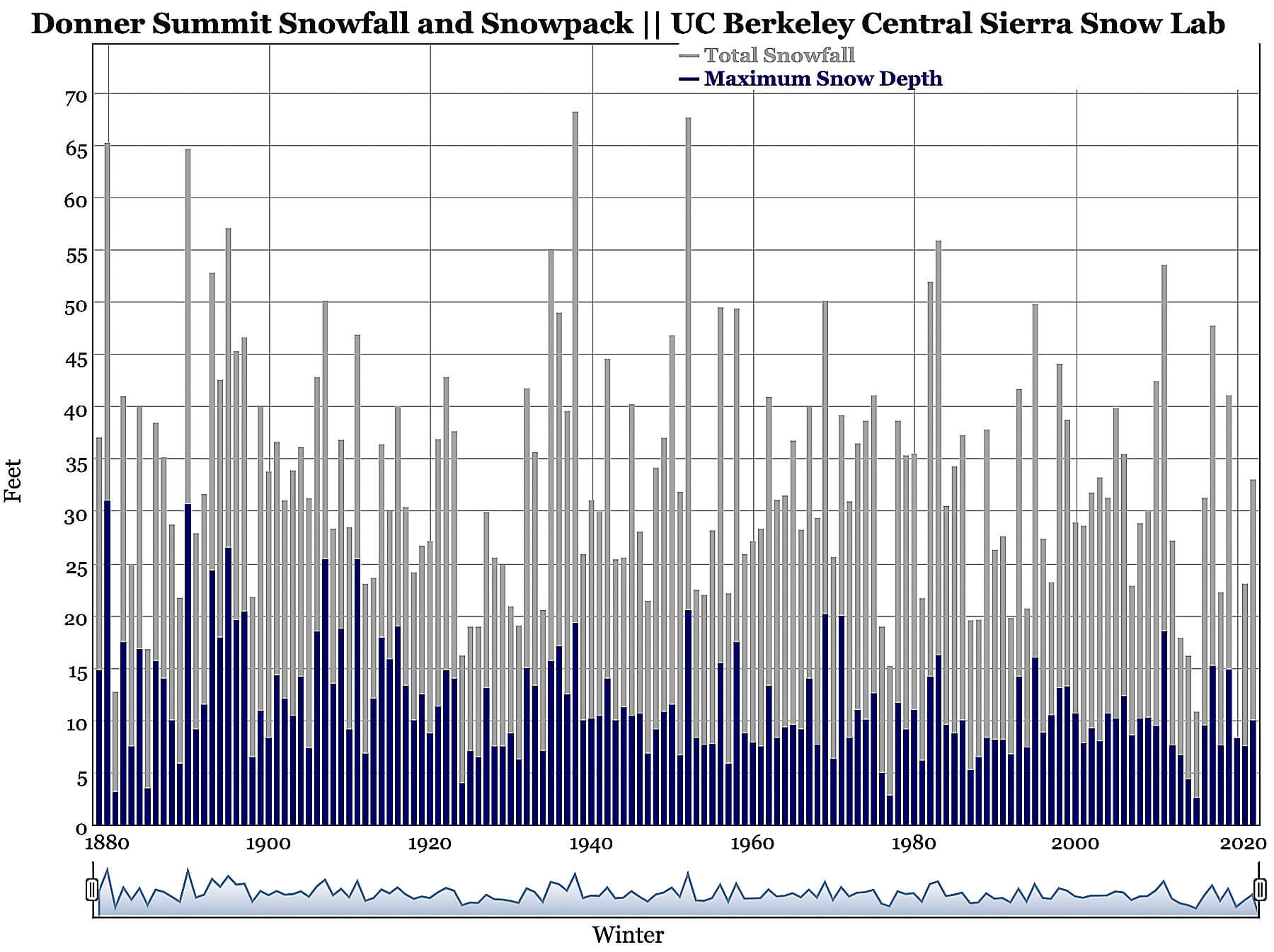 Ski areas usually have a good base of Lake Tahoe snow by December
The 13 ski areas around Lake Tahoe normally open sometime in November, however, the snow base may not have really established itself for the season yet, so in the early season, only a few trails may be open and some rocks may be uncovered depending on the early snowfall. However starting early December, some good Lake Tahoe snow conditions can normally be found.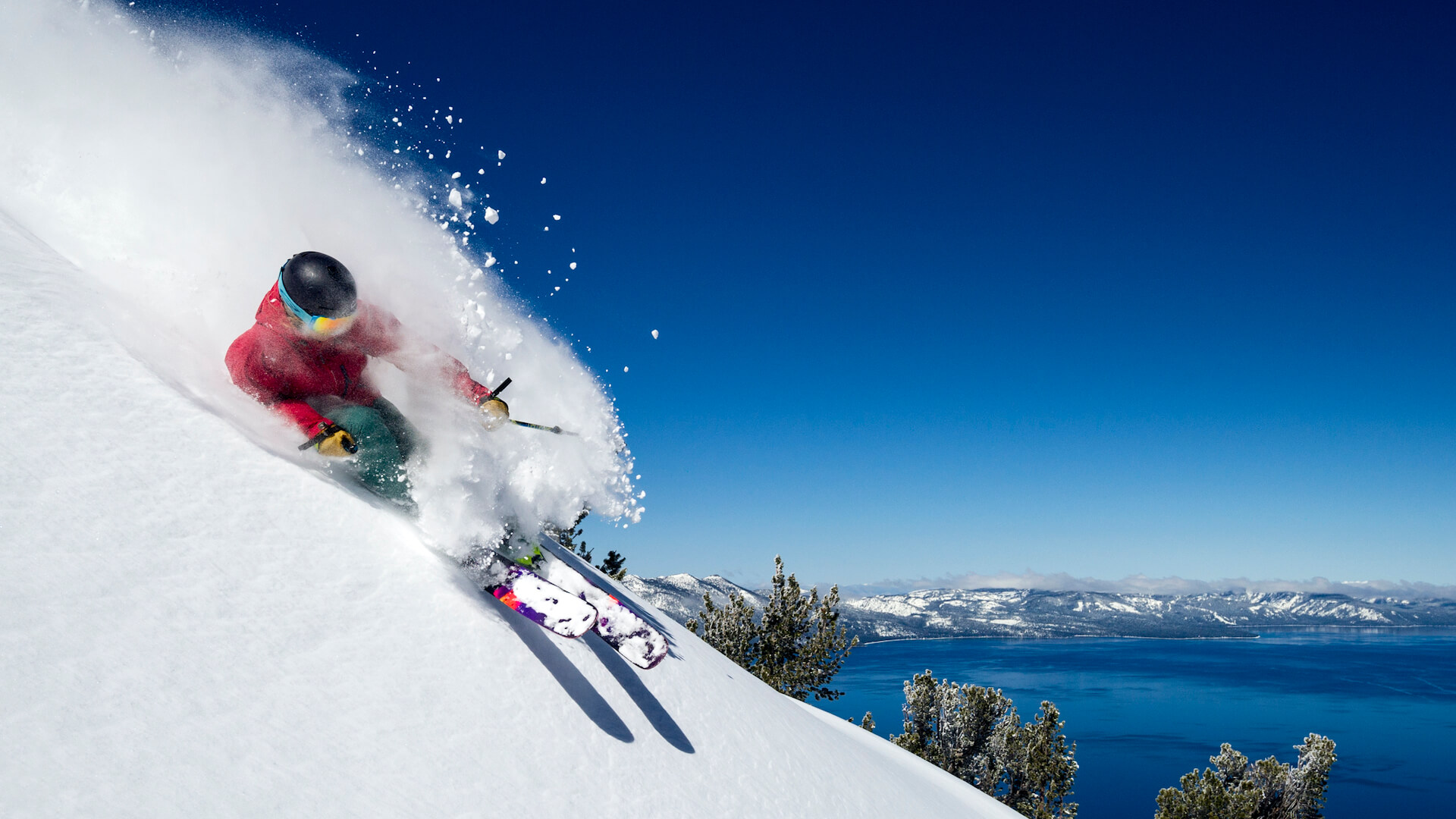 Here is a Lake Tahoe snow report using overall statistics to help plan your trip: (using the last 10 years with measurements taken from the top of Donner Pass)
December has an average of 75 inches of snow.
January typically is not a huge Lake Tahoe snow month, so if it's sunny skies that you are after, it may be a good option. HOWEVER, in January 2017 we received a crazy 238 inches of Lake Tahoe snow, more than many ski resorts receive in an entire season. No wonder locals were shoveling day and night the entire month of January! It was later termed "Snowmaggedeon". January has an average snowfall amount of 68 inches. However, this average was skewed by the astronomical total accumulated in January 2017.
February is typically a good Tahoe snow month with a nice supply of the dry fluffy stuff. The average snowfall for February is 72 inches.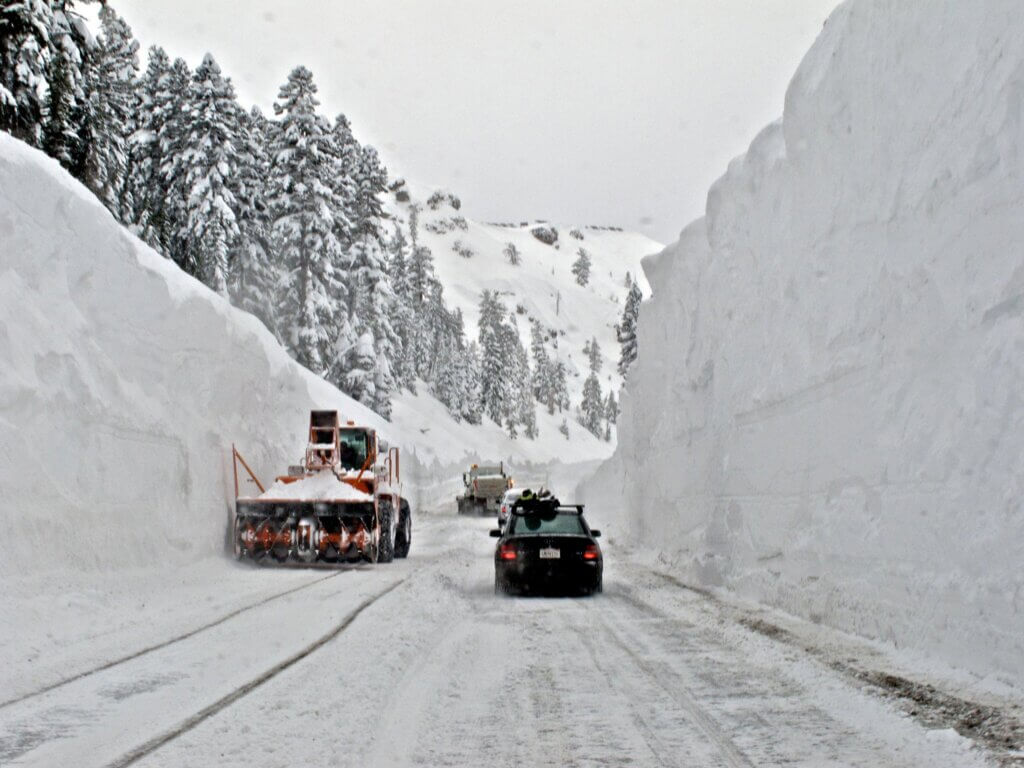 March is a good month for spring skiing, drinking a cold beer on outdoor patios & decks in between storms, and getting a nice goggle tan. Average Tahoe snow in March is 74 inches.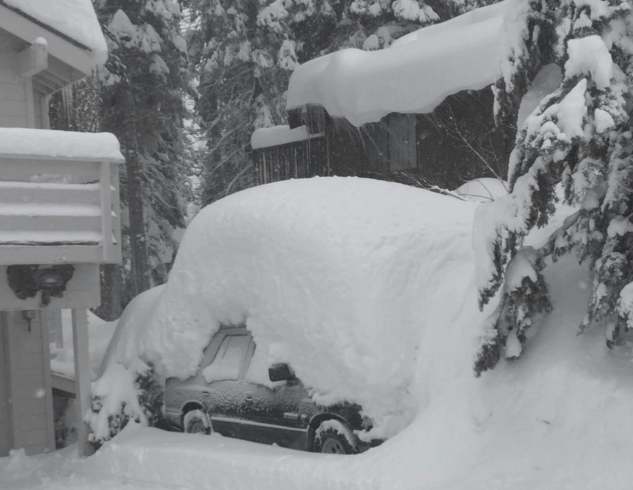 April is more spring skiing, pond skimming contests, and sun-blanketed patios and decks. The Average Lake Tahoe snow for April is 30 inches.
You may think skiing is done by May, but not for Lake Tahoe. With a good winter, some resorts stay open through May; this past summer, some made it through July!  And some years had over 40 inches of Tahoe snow in May.  However, the average snowfall for May is 11 inches.