Lake Tahoe is beautiful all year round, but the changing gold, red, and yellow leaves of autumn are truly spectacular.
As the weather continues to cool here, the changes in meadow grasses, willows, and aspens are all around us. Some areas are turning faster than others, but here are my top three picks for all the "leafers" out there.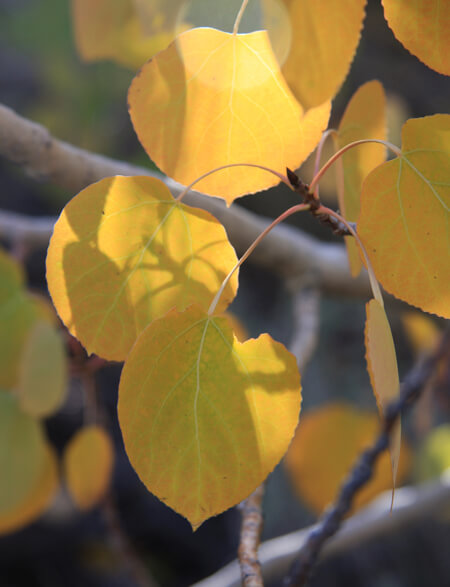 Cathedral Meadow – This is one of my favorite spots to run with my dog, and this time of year it's stunning. From South Lake Tahoe, take Highway 89 north approximately 3 ½ miles just past the bridge at Taylor Creek. Turn left on the road to the Sno-Park and continue past the gate approximately 1 ½ miles. The meadow is on the left.
Hope Valley – Some of the most dramatic colors will be on display here, from Sorensen's Resort to Blue Lakes Road. From South Lake Tahoe, take Highway 50 toward Echo Summit approximately 5 miles. Turn left at Highway 89 south and continue over Luther Pass to Pickett's Junction approximately 10 miles.
Taylor Creek Visitor Center – It's not just the foliage that changes color here – the fish do as well! The Kokanee salmon are spawning, and their silver blue scales turn to brilliant red. From South Lake Tahoe, take Highway 89 north approximately 3 miles. Turn right at the visitor center entrance just past the Tallac Historic Site.
For updated information on fall foliage and the upcoming Fall Fish Festival, visit the US Forest Service online.