South Lake Tahoe Hotels & Resorts
Station House Inn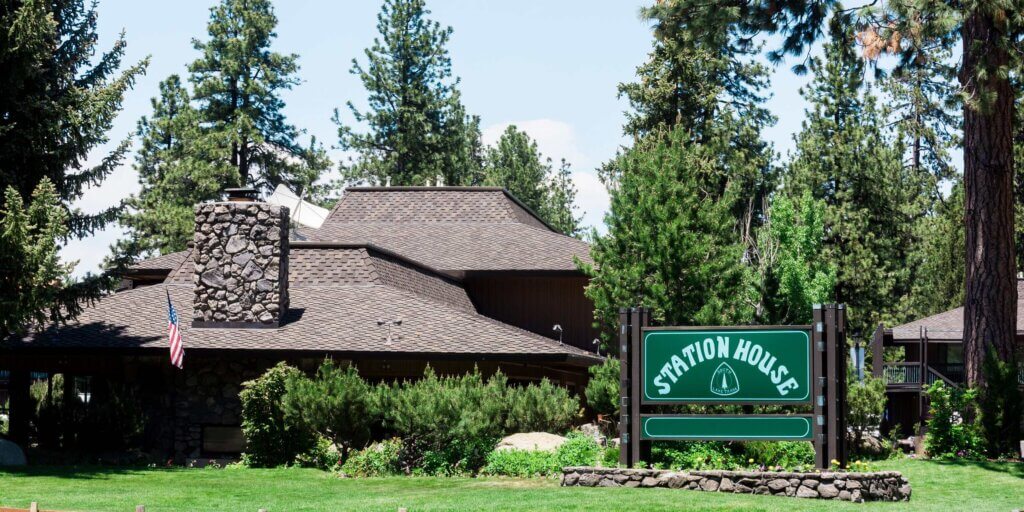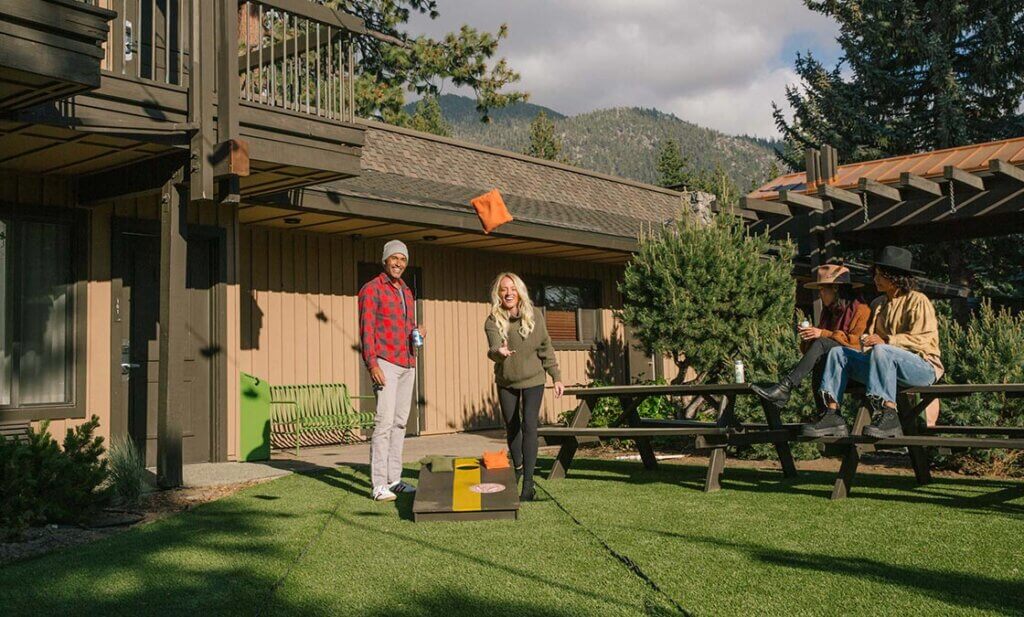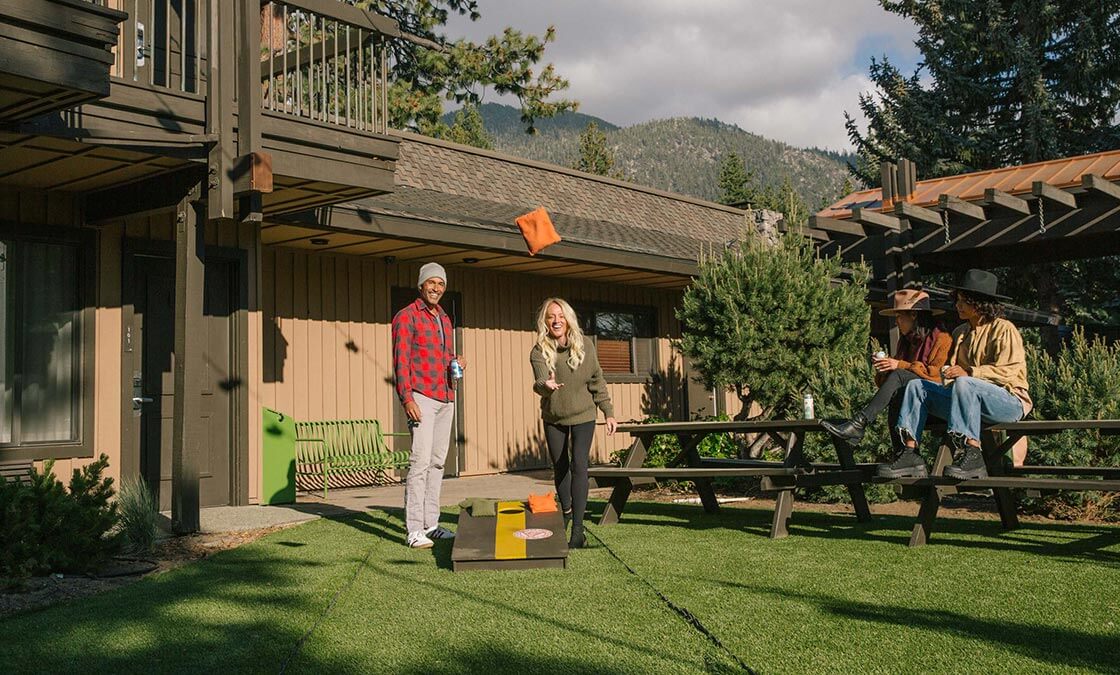 Station House Inn is a full-service hotel that recently took over the Best Western building just a few years ago. This hotel provides several amenities to satisfy a wide range of domestic and international travelers who are visiting South Lake Tahoe for varying reasons.
For those looking to explore the local offerings, the hotel – nestled between the lake and mountains – is a short walk to the Heavenly Gondola, one block away from the lake, and five blocks from nightlife. Not to mention, the city's complimentary Lake Link service is also just a tap away for added convenience.
If you're looking for more of a staycation vibe, then you can take advantage of all the amenities that Station House Inn offers for its guests, including a fire pit to enjoy s'mores (or, the "high" end s'mores offered by our partnership with Embarc who can deliver straight to your room with a quick QR code scan.) There are several board and card games at your disposal, and complimentary hot tea and cocoa in the lobby where you can also enjoy movie nights and popcorn on the projector.
Fabulous food is also conveniently located on-site. Toulouse – a New Orleans-inspired restaurant – serves breakfast, lunch, and dinner, and provides generous options for those with dietary restrictions and other accommodations.
Right now, there's a special promotion for guests looking to book with Station House Inn within the next few months. If you book before December 31, 2022, then you can receive 22% off your December stays, or 23% off January-February 2023 stays. Rooms are quickly filling up due to the season, so be sure to act now!
Services & Amenities
Complimentary Beach Passes during Summer Season (When booking a room on stationhouseinn.com)
Seasonal Heated Pool
Covered cabanas
Seasonal poolside food and beverage service
High speed WiFi
Communal lobby work space
Free movie night on Friday in our lobby on our big screen
Complimentary Parking
Outdoor community area complete with picnic tables, swings, couches, chairs and games
Communal fire pit
Complimentary in-house library program
CABANA RENTALS AND BEACH PASSES. CHOOSE YOUR OWN ADVENTURE.
Whether you're seeking a half-day retreat or a full-day escape, our cabanas offer a guaranteed oasis for you to unwind and soak in the South Lake Tahoe ambience – for both hotel guests and locals. Reserve your cabana at our pool and receive some "cool" perks. As a special treat for our valued locals, present a valid local ID and enjoy a generous 20% off full day rates.
If you crave the feeling of sand between your toes and the sound of crashing waves, our beach pass promotion is calling your name.Book your summer getaway with Station House Inn and you'll receive 2 complimentary beach passes per day of your stay.
Check out Lake Tahoe on Instagram
Station House Inn
901 Park Ave, South Lake Tahoe, CA 96150