Sierra at Tahoe will have a delayed start to the season, early 2022.
Holding the vision, trusting the process. As resorts are spinning their first chairs for the 2021/22 winter season, the yearning to join them in this historic, early opening runs deep here at Sierra. And while we're stoked for our friends Mammoth Mountain, Palisades Tahoe + Boreal Mountain in this celebratory event, the daily grind to join the winter lineup continues at the place #WherePlayReignsFree. We have substantial work ahead of us before we are able to announce our opening day for this season, and it is unlikely that we will open in 2021 — so we have set our sights on resuming operations in early 2022. With a delayed start to the season, the recent snow is a strong reminder of what we are working toward and we will not stop until we are all making laps on Grandview. When we return to Play, we want each and every one of you to be part of building the future of Sierra. We are working on opportunities for you to leave your mark + forever be a part of our story.
At Sierra-at-Tahoe, we believe that skiing and snowboarding are at their best when they're rooted in play, whether you're an Olympic Gold Medalist or spending your first day on the slopes.
Boasting 2,000 acres and 2,212 vertical feet of skiable terrain, Sierra offers the freedom to explore and play on the mountain however you choose. Whether that means sending big mountain terrain via the Huckleberry Canyon Gates, carving down sunbathed groomers in West Bowl, learning a new trick in the Sierra Playgrounds or the exhilaration of making your first turns on Sierra's Sculpted Learning Terrain, there is a place for you at Sierra that's just waiting to be found.
The closest ski resort off Highway 50 from Sacramento and the Bay Area, welcome to Sierra-at-Tahoe, #WherePlayReignsFree.
Learn more about how to play at Sierra this winter
Sierra Resort is a partner in recreation with the Eldorado National Forest.
For more information, visit www.SierraAtTahoe.com or call 530.659.7453.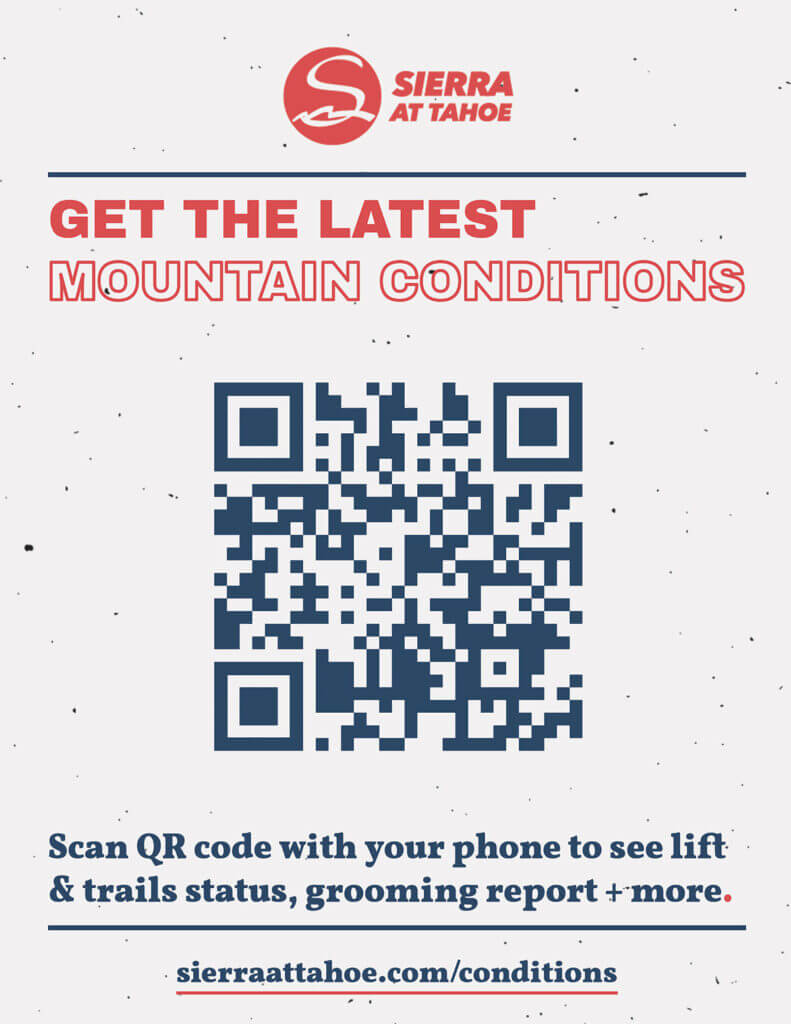 Check out Sierra-at-Tahoe on Instagram
Sierra-at-Tahoe Resort
1111 Sierra-at-Tahoe Rd., Twin Bridges, CA 95735