Time flies when you're having fun, we guess. Here on the South Shore of Lake Tahoe the seasons are changing in spectacular fashion and the signs of autumn all around. Nights are cooler, the days are shorter, and our sunsets are still unforgettable. Check out our top picks for activities and things to do in Lake Tahoe in October!
With 9 months down, check out how October in Lake Tahoe keeps the good times rolling into the rest of the year. There is never a bad season to visit!
10. Peep the Fall Colors of Lake Tahoe in October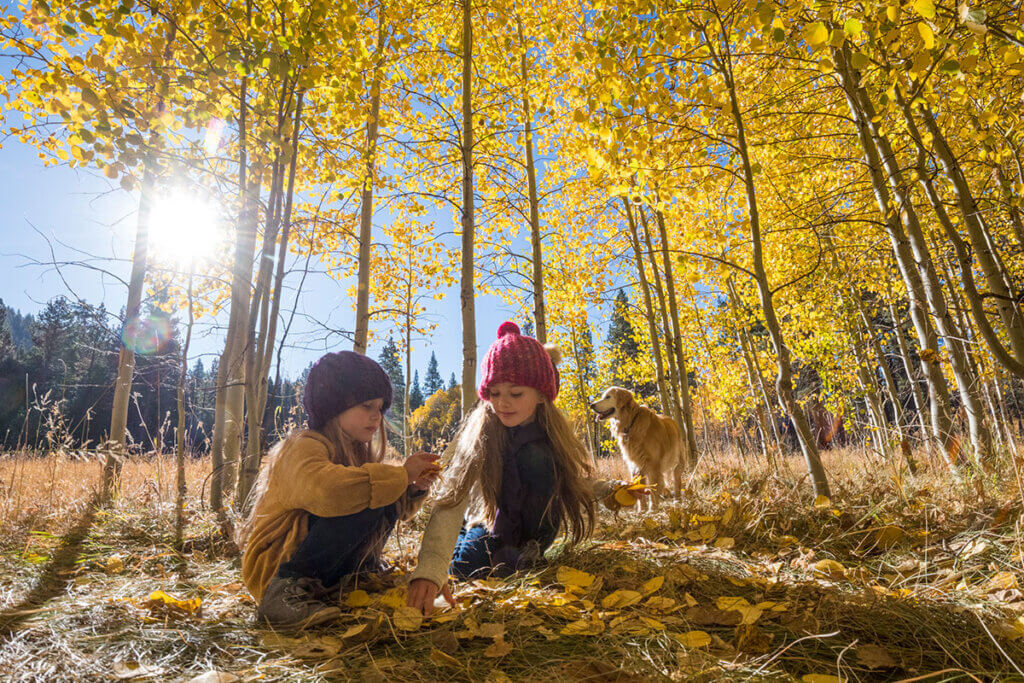 Fall is, of course, the best time to experience the colorful foliage as aspen leaves take on fiery hues. Not just the trees, but various flowers and other plants will turn from their summer shades and take on vibrant new colors before making their final descent to the ground. We're just starting to see changes now with much more to come in the next couple of weeks.
Hiking around is a preferable way to do some leaf-peeping, and there is no lack of easily accessible trails that offer stunning autumn views. The Lam Watah Nature Trail features a large meadow with beautiful flowers and is good for all skill levels. There are plenty of trails open though, so don't stop at just one!
Visit our Lake Tahoe Fall Colors blog for some more inspiration
9. Jam Out at a Concert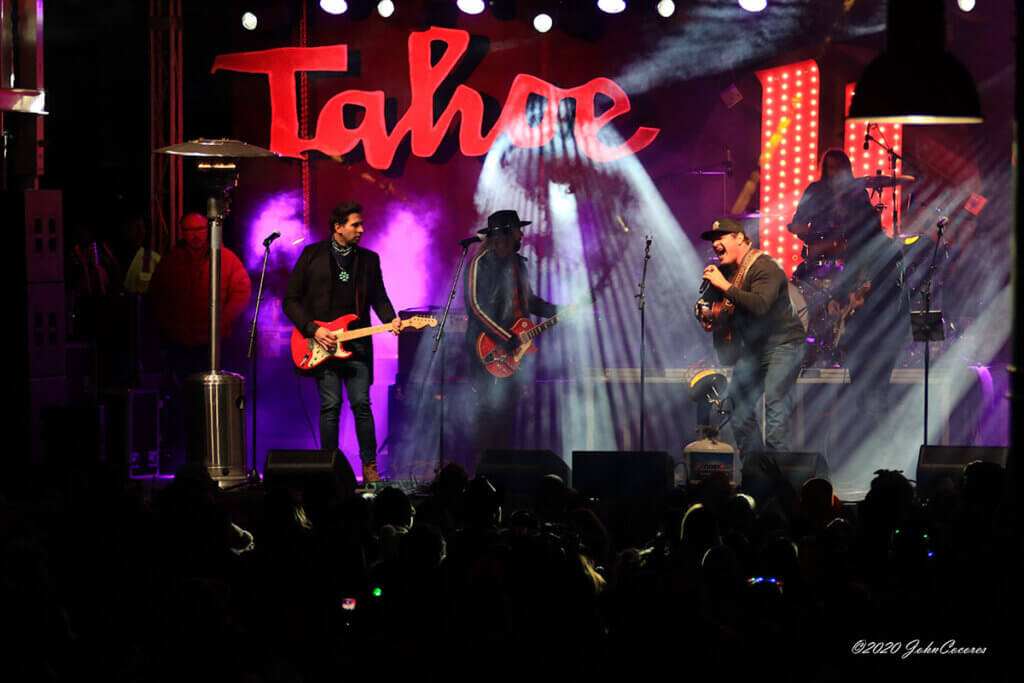 Summer may be over, but the music doesn't have to stop. Celebrate 40 years of performances with Christopher Cross in the South Shore Room at Harrah's Lake Tahoe on Saturday, October 1st.
Easton Corbin will be in the Showroom at Bally's Lake Tahoe with his unique blend of traditional and modern country music Saturday, October 8th.
Rob Schneider will have you crying with laughter on October 15th in the South Shore Room at Harrah's Lake Tahoe.
8. Get a Little Wicked at the Freakers Ball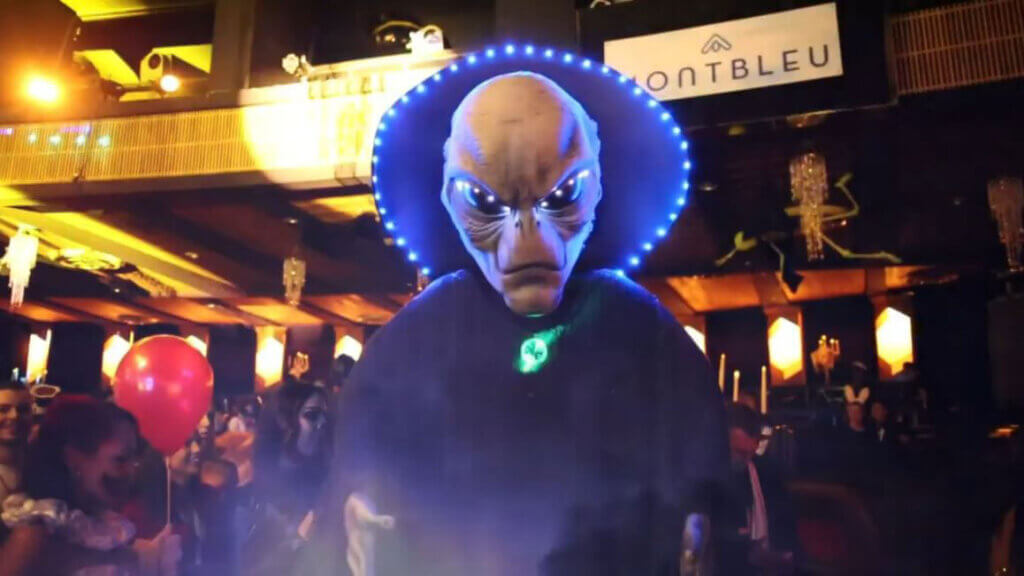 There is no better place to mix and mingle with the creatures of the night than the Freakers Ball in Lake Tahoe in October. With two parties under one roof, fun-seekers can experience unique Halloween celebrations at Blu & Opal Nightclubs.
This night of haunted happenings is among the most iconic things to do in Lake Tahoe in October and includes sultry go-go dancers, DJs, laser lights, and drink specials that last all night long. Come in costume for a chance to win a share of $10,000 in cash and prizes.
7. Run, Jog, or Walk a Marathon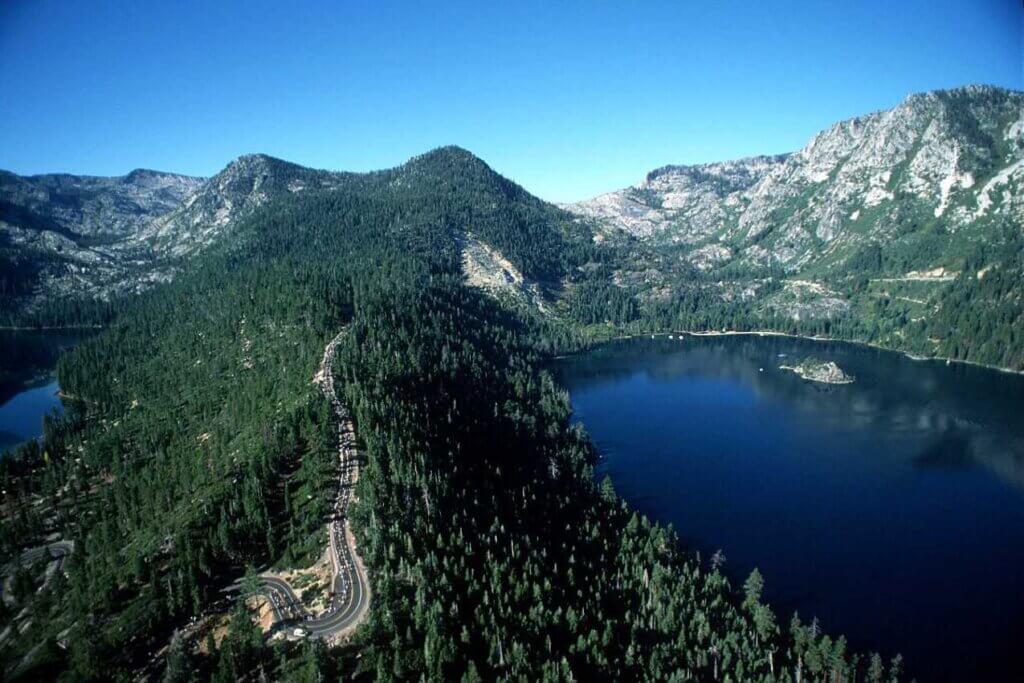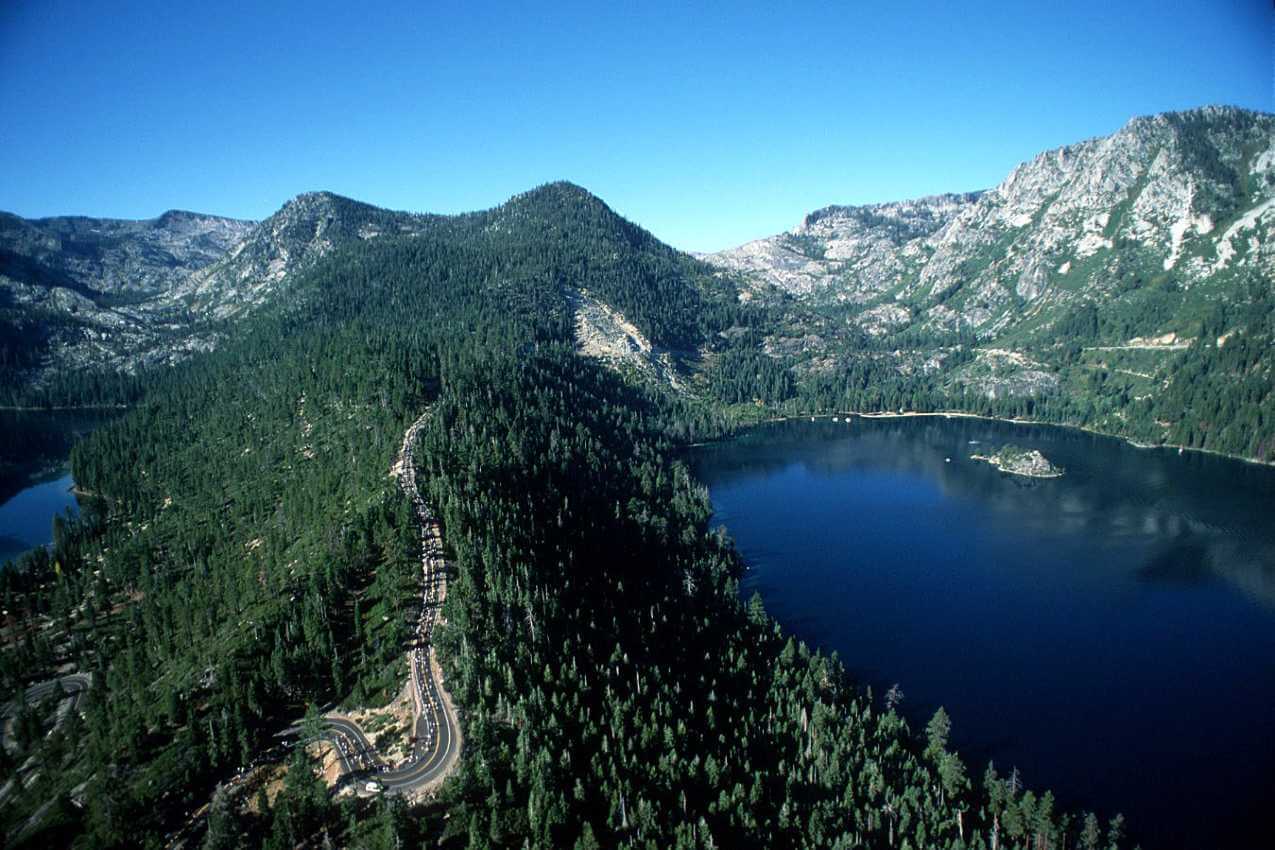 Attracting thousands of athletes and visitors each year, Lake Tahoe Marathon is the perfect event for casual and hardcore runners alike. You'll find a wide range of events including a 5k, 10k, half-marathons, marathons, and the famous Triple Marathon and Triple Half Marathon Trifecta! This is one race you won't want to miss.
Spectators and runners alike may find themselves looking for a well-deserved meal after the running is over. You won't have to go far as South Lake Tahoe is home to many unique restaurants and eateries.
6. Halloween Celebration at the Heavenly Village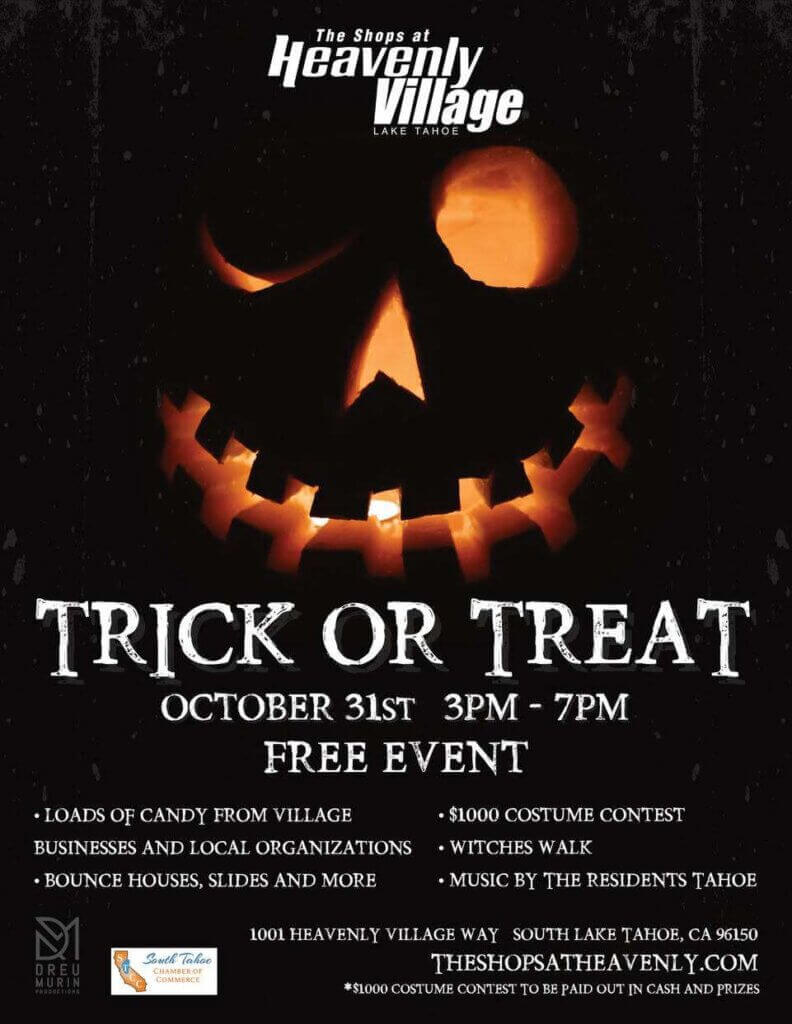 Trick or Treat! Come celebrate Halloween at the Heavenly Village on Monday, October 31, 2022, 3:00-7:00 pm. Bring the family out for loads of candy from Village businesses and local organizations. $1,000 costume contest (to be paid out in cash and prizes). Witches walk. Bounce houses, slides and more! Music by the Residents Tahoe.
5. Dip Your Toes Into Lake Tahoe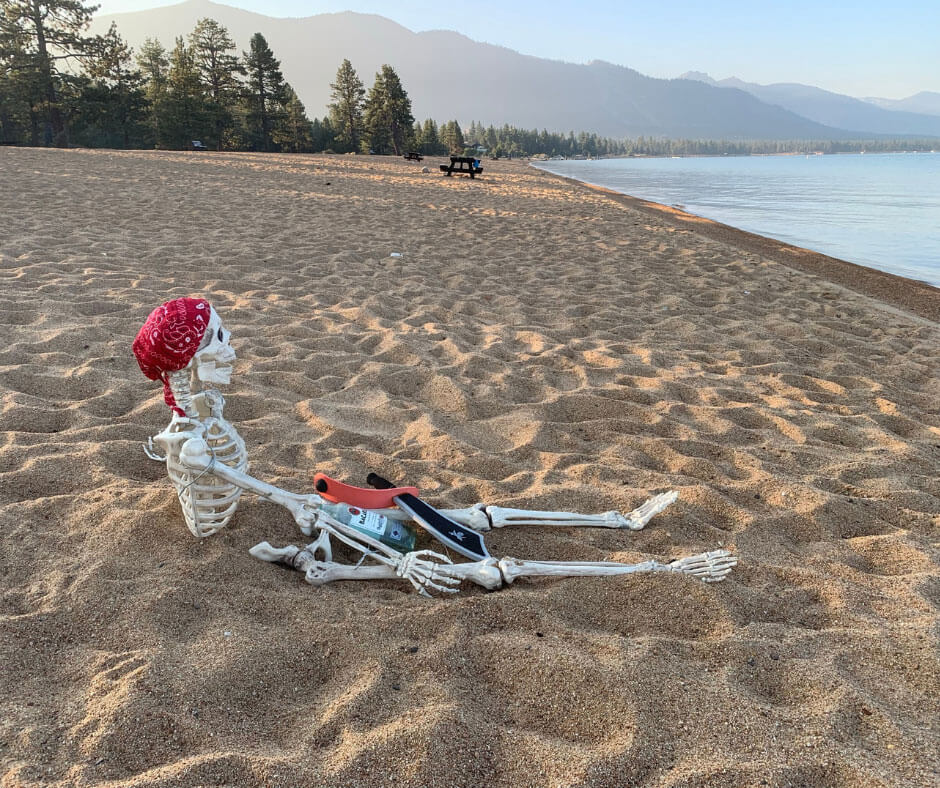 It's no secret that Lake Tahoe stays cool pretty much all year. While October in Lake Tahoe isn't exactly prime swimming season, there is still plenty of daylight for a trip to one of Tahoe's many pristine beaches for those looking to test the waters or catch an early Tahoe sunset.
With summer crowds gone, many beaches only have a few beachgoers. Please help keep these areas clean by packing out what you pack in and maybe picking up abandoned litter if you happen to see it.
4. Celebrate Multiple Cultures at the Multicultural Celebration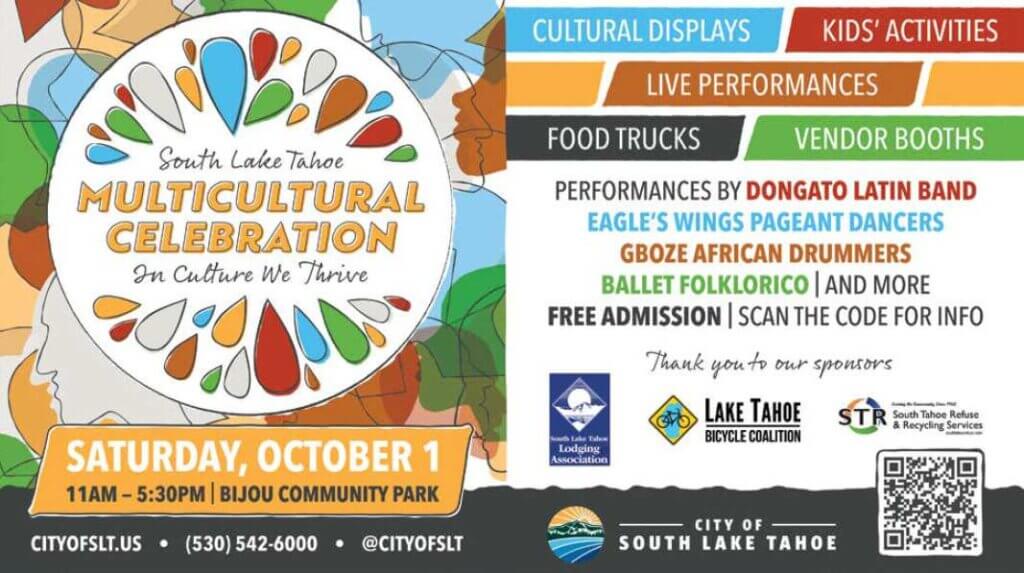 Join the City of South Lake Tahoe and the Multicultural Committee as we learn about and celebrate different cultures through art, music, food, and entertainment. Saturday, October 1st at the Bijou Community Park from 11am-5:30pm.
This FREE one-day event will feature cultural displays, kids' activities, food trucks, vendor booths, and more!
3. Take A Cruise on the M.S. Dixie II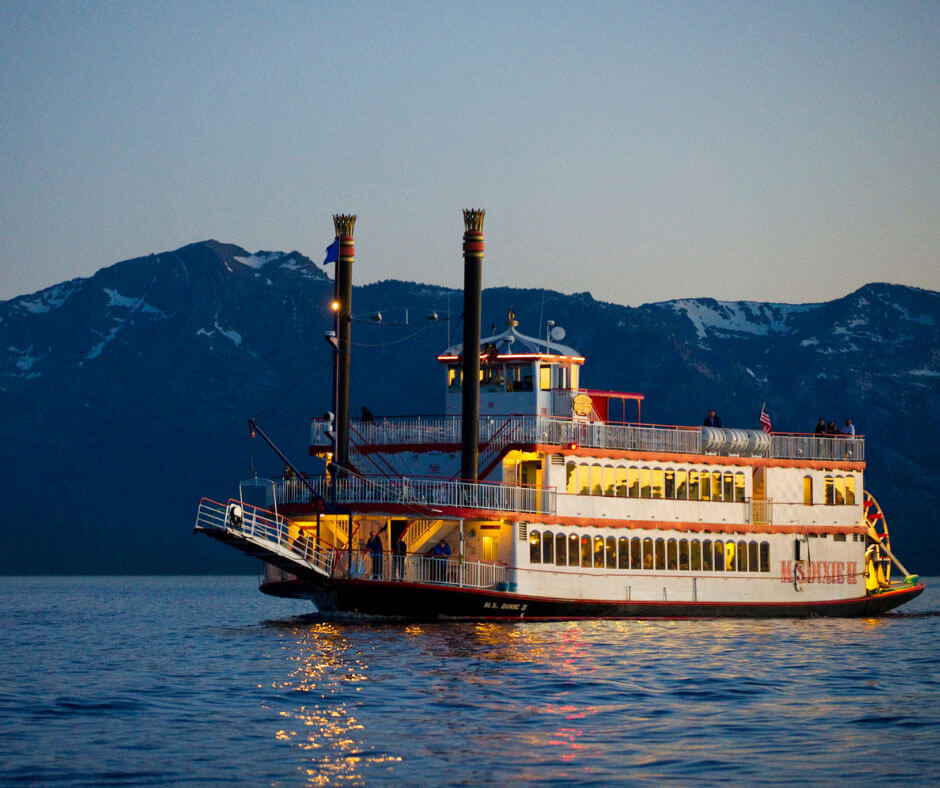 The M.S. Dixie II is a great way to get off the land and experience Big Blue up close. There's no better way to see all the big attractions like Emerald Bay, Fannette Island, and Vikingsholm Castle than from the water.
The 500-passenger, award-winning paddlewheeler is the largest cruising vessel in South Lake Tahoe and a local favorite. All M.S. Dixie II cruises depart directly from Zephyr Cove Resort & Marina. She is available for daytime cruises, dinner cruises, and private charters.
Interested in other cruises or maybe renting a boat of your own? South Lake Tahoe has no lack of reliable vessels to get you on the water.
2. Test Your Luck at the Tables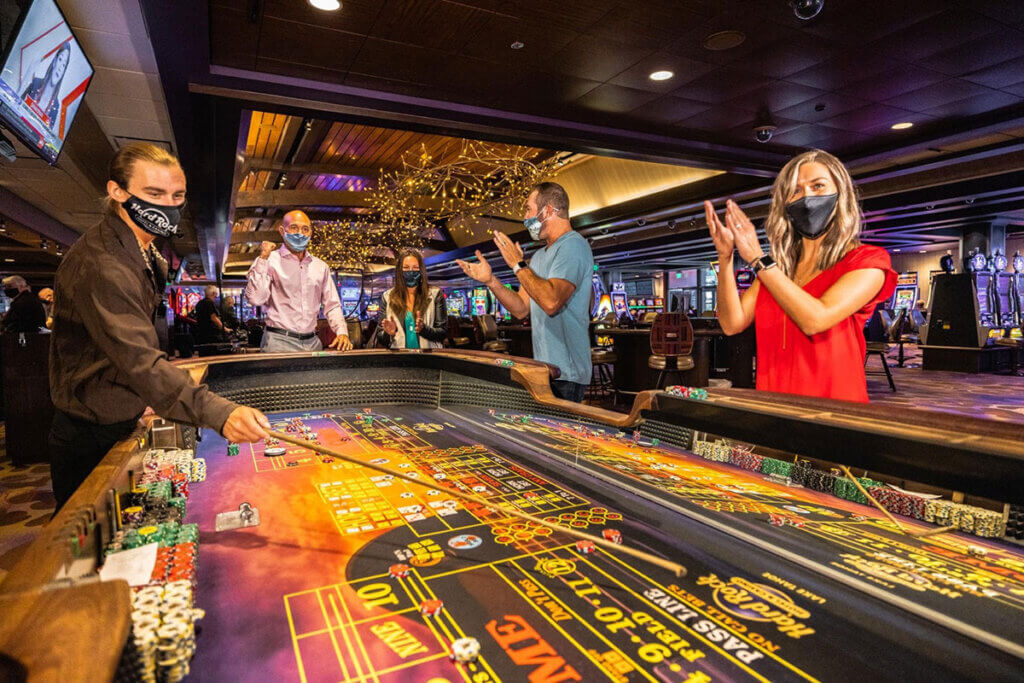 You don't have to be a high-roller to roll the dice up here. Lake Tahoe is home to world-class casinos that are refreshingly free of Vegas-style glitz. There's nothing like pulling up to a table and putting down a drink or two after spending the day exploring the great outdoors.
Melting into relaxation is easy at each of the four casino day spas. All feature massage, facials and all the other services one would expect. There are also gyms for those that want a little exercise and pools to keep children entertained.
1. Experience Tahoe's Trails on Horseback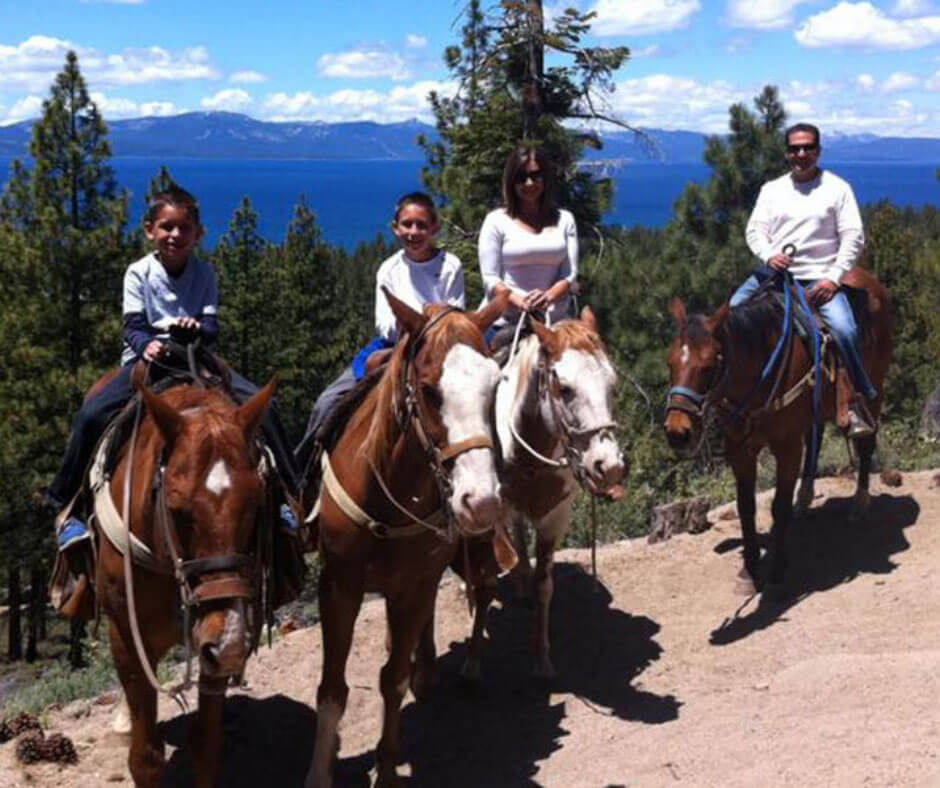 There's nothing like the crunching of leaves under horse hooves, especially with the sights and smells of autumn all around. Lake Tahoe stables saddle patrons up on a horse and provide the unique experience of sitting six feet off the ground on a sturdy steed that gently ambles along select pathways and allows you to focus your attention on the changing seasons. Click here to learn more about stables in Lake Tahoe.
What Are You Waiting For?
You made it to the end of the list, now it is time to make a plan! With so many things to do and an endless amount of sights to take-in, we barely scratched the surface of all that South Lake Tahoe has to offer in October. Check out our Things To Do page and Events page for more great ideas.
Check out Fall at Lake Tahoe on Instagram