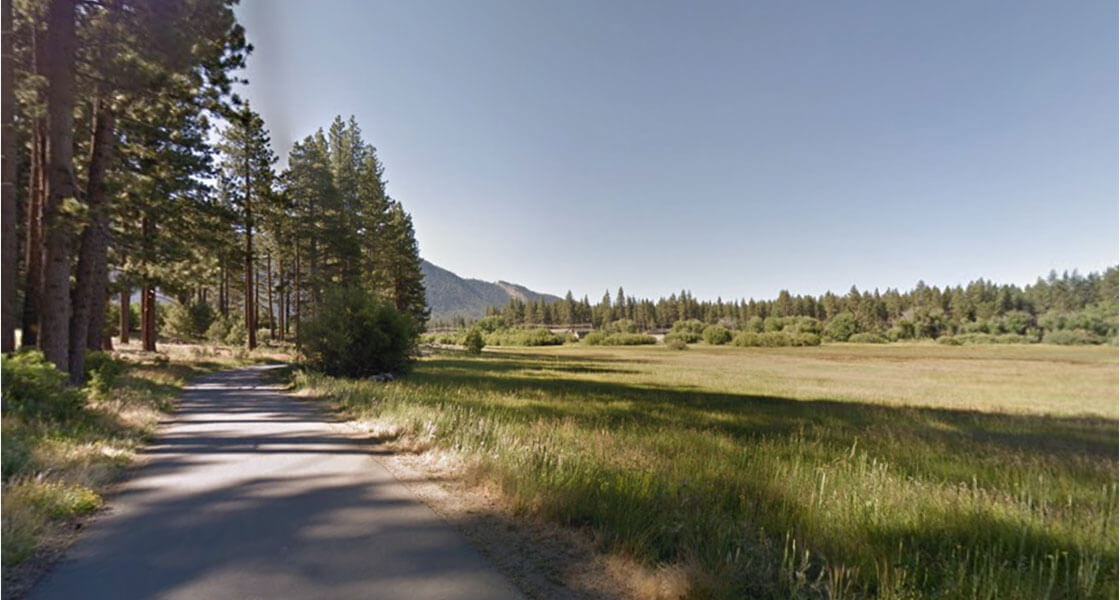 Lam Watah Nature Trail to Nevada Beach is a 2.8 mile moderately trafficked out and back trail located near Stateline, Nevada that features beautiful wild flowers and is good for all skill levels. The trail offers a number of activity options and is best used from March until October. Dogs are also able to use this trail but must be kept on leash. Trailhead is near Stateline at Hwy 50 and Kahle Drive, just north of the Lakeside Inn and Casino, and ends at a dog-friendly stretch of Nevada Beach signed "boat-in picnic area."
The trail passes through an area of meadows once slated for casino development but saved by the Nature Conservancy, which donated the tract to the U.S. Forest Service. Its name is derived from a Washoe Indian phrase meaning permanent mortar by the stream. The area was used as a campsite for more than 1,000 years. Interpretive signs alongside the trail provide insights into the natural and human history of the area.
Great place for a sunset!
Click on the picture to go on a tour of the Lam Watah Nature Trail.
Lam Watah Nature Trail
Kahle Dr and Hwy 50, Stateline , NV 89449