Ridge Rider Mountain Coaster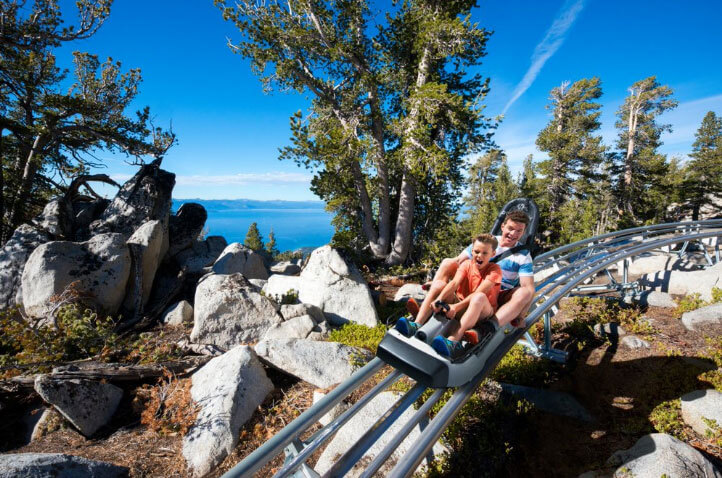 Please visit www.skiheavenly.com/explore-the-resort/activities/winter-activities.aspx for updated operational information.
Experience This Alpine Roller Coaster
This gravity-powered alpine coaster will exhilarate you and your family as it coasts through forest and natural rock formations. As always the views are incredible and the memories will be too! The coaster sleds fit up to two riders, so you can enjoy this activity with others.
Activity Restrictions
Drivers must be at least 16 years old (if accompanied by a passenger), between 54 – 84″ tall. Closed-toed athletic shoes are required for all activities.
Please visit the website for pricing and updated information, www.skiheavenly.com/explore-the-resort/activities/epic-discovery/ridge-rider-mountain-coaster.aspx
Ridge Rider Mountain Coaster
(4080 Lake Tahoe Blvd), South Lake Tahoe, CA 96150