Considered one of the finest examples of Scandinavian architecture in North America, Vikingsholm castle sits on the shore of Emerald Bay with astonishing views of Lake Tahoe. Built in 1929, according to the wish of Lora J. Knight, a wealthy Chicago widow who purchased this then-isolated site and had it constructed into a Norse fortress from 800 A.D, Vikingsholm represents unique blend of art and history.
The Castle is a short hike down from Hwy 89.
The home is open seven days a week from Memorial Day until the end of September. The first tour of the day starts at 10:30 AM and the last tour at 4:00 PM. All tours are guided tours and take approximately one-half hour. The tour fee is $15.00 for adults and $12.00 for children (7-17). Children under 7 are free. Please check the  Emerald Bay State Park's website for updated information.
ADA ACCESSIBILITY:
Call California State Parks at 530-525-3384 or email Emerald.BayADA@parks.ca.gov to inquire about eligibility and availability.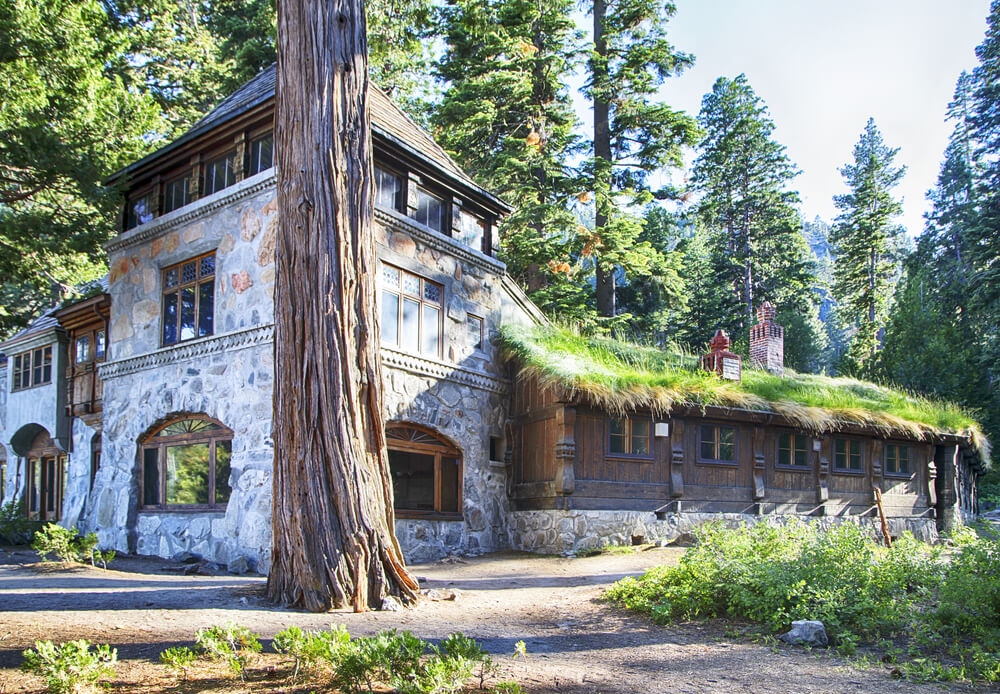 Limited parking is available in the Vikingsholm parking lot off of Highway 89. The parking fee is $10.00. A one-mile steep but well-defined trail leads from the parking lot to Vikingsholm. Many scenic views can be enjoyed during the walk and there are various resting places along the trail. It is to be stressed, however, this is a steep trail at an elevation of over 6,300 feet. Limited handicapped access is available to Vikingsholm.
VIKINGSHOLM BY BOAT: MAY 29 – SEPT 30, 4:30 PM TOURS, MONDAY – WEDNESDAY
The Sierra State Parks Foundation is partnering with Action Water Sports and Cruise Tahoe to offer tour packages to the historic Vikingsholm Castle by water! Cruise the crystal-clear waters of Lake Tahoe and experience the awe-inspiring beauty of Emerald Bay. Then, tour the magnificent Vikingsholm Castle, a must-do on your Lake Tahoe adventure list. Skip the hike down and go by boat!
SPECIAL EVENTS:
The Sierra State Parks Foundation hosts several fundraising events during the summer months where guests can drive into Emerald Bay. Visit our event page for more details. In addition, The Foundation offers a private experience, Vikingsholm Tour & Tastings, where four may drive down, privately tour the castle, and enjoy a twilight tastings reception for a donation of $500. Email info@sierrastateparks.org for inquiry and availability.
Interesting Facts about Vikingsholm
Vikingsholm Castle
CA-89 N, South Lake Tahoe, CA 96150