Are you the type of person who enjoys being in the center? If so, South Lake Tahoe is where you'll want to go for your next Thanksgiving getaway. With Heavenly Mountain Resort at your doorstep, an ice rink in the Heavenly Village, and plenty of nearby trails to explore, you're in for an unforgettable Lake Tahoe Thanksgiving on the South Shore. Zip over to Zephyr Cove Resort for a sunset walk on the beach, enjoy a lakeside dinner, and cruise on the waters of Lake Tahoe via the M.S. Dixie II. The south shore will ensure you get all the trimmings and some more for leftovers.
If you're planning to visit Lake Tahoe for the Thanksgiving holiday, you're in for a treat!
Many of our local restaurants get into the spirit and offer their variations on the traditional meal. Delicious sides, decadent desserts, and lakefront (or mountain) views are all served up to help you and your family create your best Thanksgiving memories yet. Here are some of our top picks for the best Thanksgiving dinner in Lake Tahoe for you and your guests: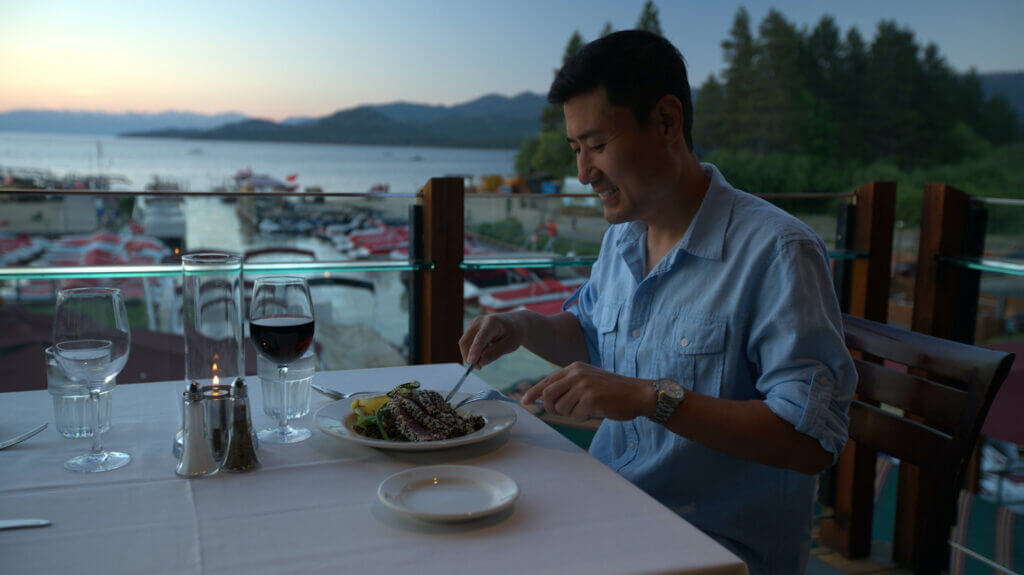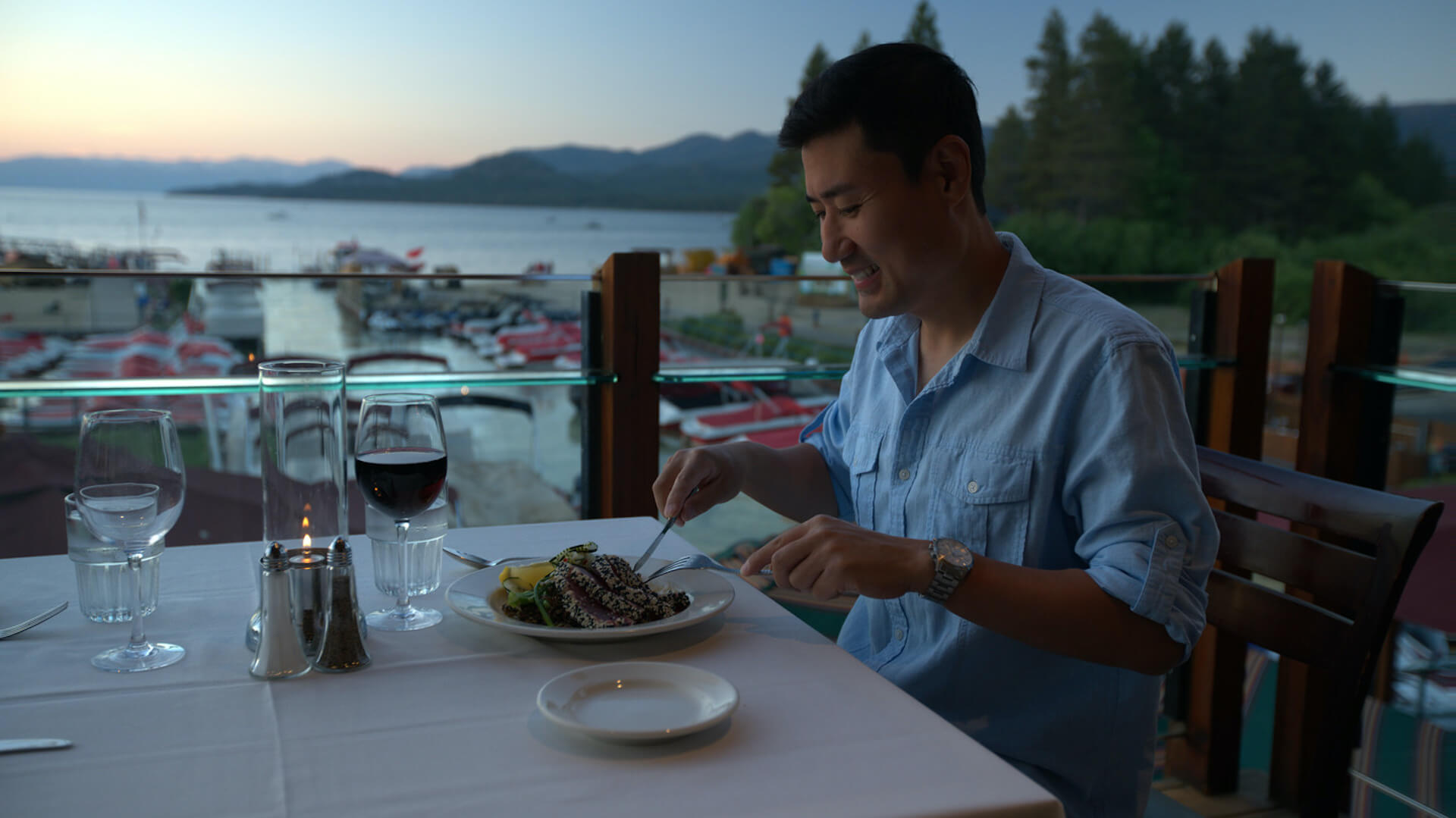 Lake Tahoe Thanksgiving By the Water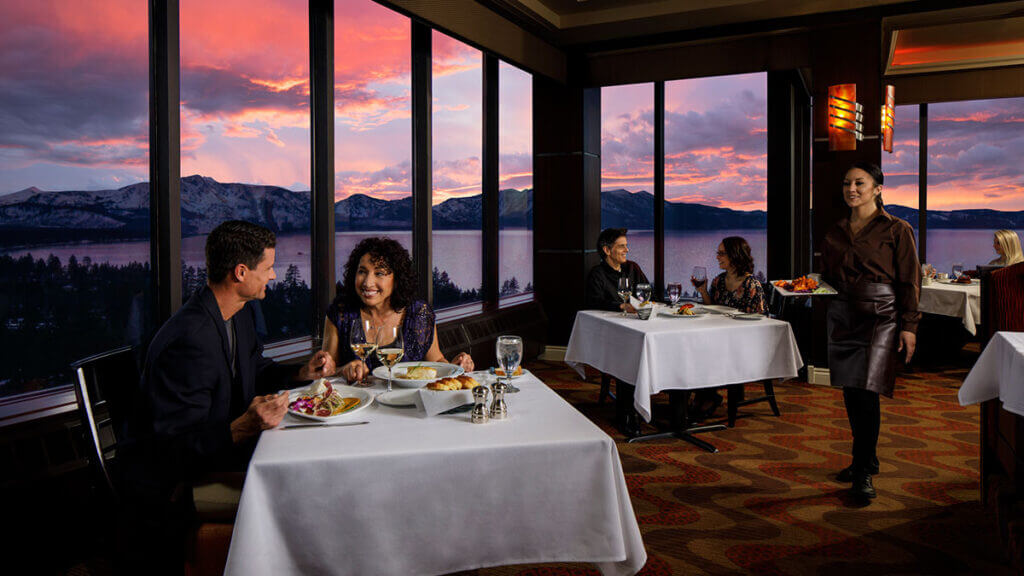 Thanksgiving at Lake Tahoe's Luxurious Casino Dining Options
A Lake Tahoe Thanksgiving Indoors
If you rent a vacation home in South Lake Tahoe and would prefer to cook your Thanksgiving dinner, a turkey from Overland Meat Company makes the perfect centerpiece. Plus, they also have bacon.
Whole Foods can provide a take-and-bake Thanksgiving meal that's scrumptious AND healthy for those wanting to stay in. For a fully catered meal with all the Fixins, Cork & More will fit that bill. The Lake Tahoe Chart House has Prime Rib or Turkey family meals available to pick up hot on Thanksgiving. Echo Restaurant inside the Lake Tahoe Resort Hotel has all your traditional favorites.
Happy Holidays!
Check out Lake Tahoe on Instagram