Heavenly Village Outdoor Ice Skating Rink
Ice skating is the perfect non-skiing activity that the whole family can enjoy. The open rink is in the middle of the Heavenly Village, surrounded by local shops and restaurants. There are benches set up to easily lace up your skates before you and your kids head out on the ice. For parents or grandparents who are not participating, keep warm by the fire pit conveniently set up by the benches at the entrance to the rink. One thing that is unique about this ice rink, versus other venues, is that when you pay for your skates you will be provided with a wristband. Keep this wristband on and you can come and go as you please! Start your day with some ice skating with the kids, and return after dinner for an evening skate all for one price! October 31 through November 21, Fridays, 4:00-8:00 pm, Saturday and Sunday, 12:00-8:00 pm. November 22 through April, 10:00 am – 8:00 pm, 7 days a week.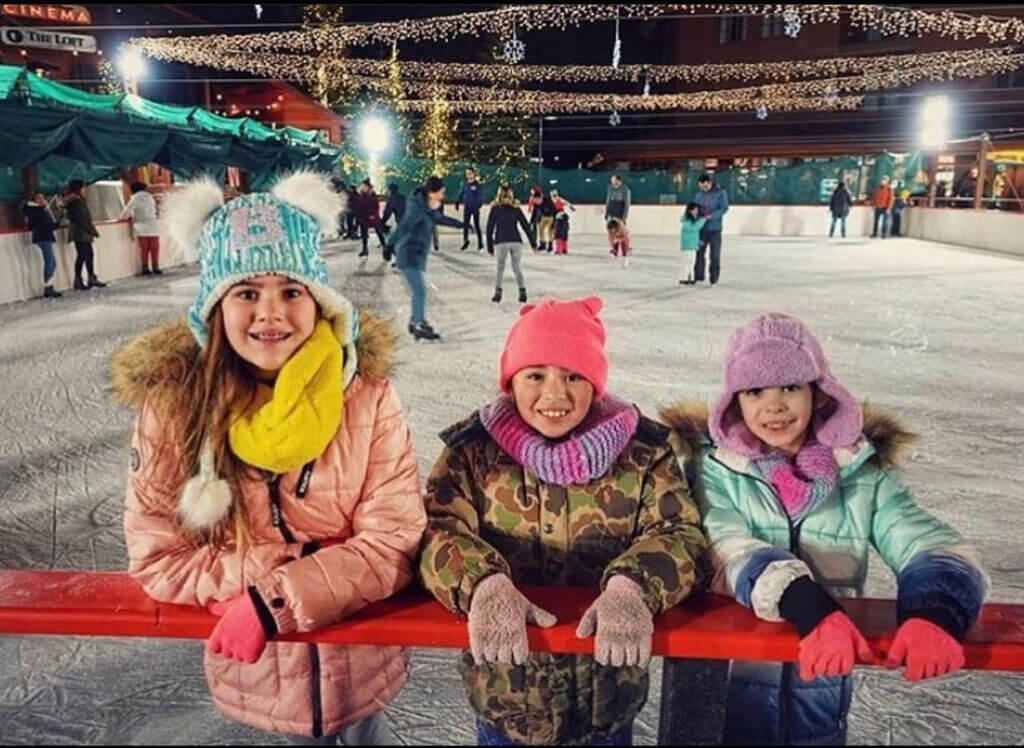 Nighttime Ice Skating
When the sun goes down, the lights come on! The Heavenly Village Ice Rink is decorated with lights, strung above the ice. We highly recommend some nighttime skating, if just to skate under these festive lights. The lights, combined with the family-friendly ambiance of the village and the music make for a wonderful experience! Plus, if the sky is clear look beyond the lights at the stars. If it gets chilly, have someone head to Starbucks just on the other side of the ice rink for some hot chocolate!
The ice skating rink is also available for private parties.
The Heavenly Village Ice Rink is located in the popular shopping center in the heart of South Lake Tahoe. Surrounding the Ice Rink are some of the best shops and eateries that South Lake Tahoe has to offer.
Heavenly Village Outdoor Ice Skating Rink
Heavenly Village (1001 Heavenly Village Way), South Lake Tahoe, CA 96150