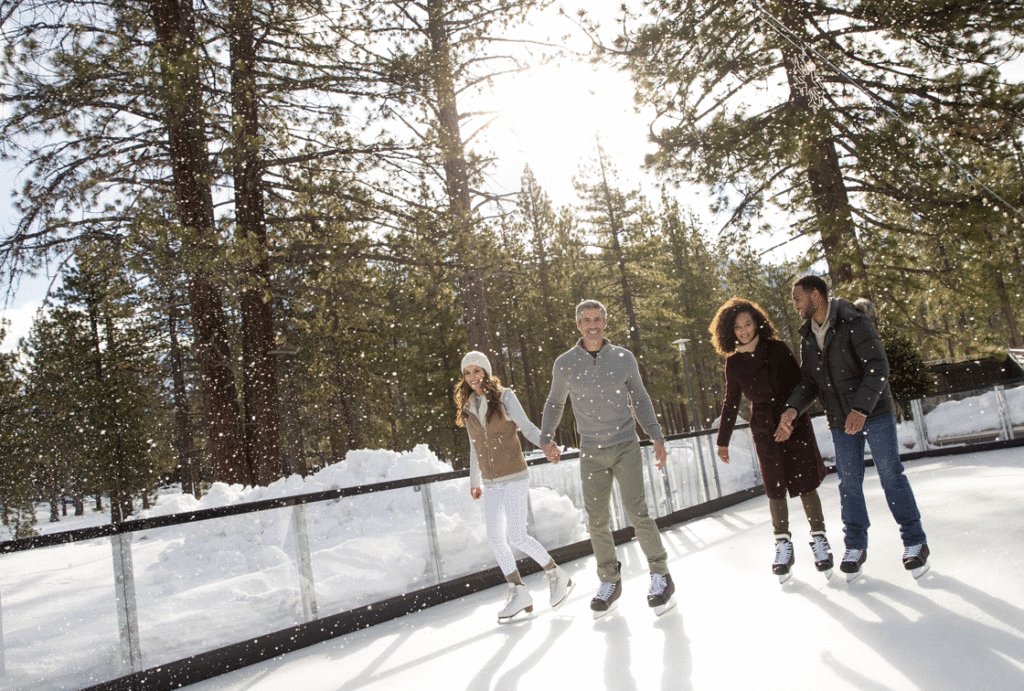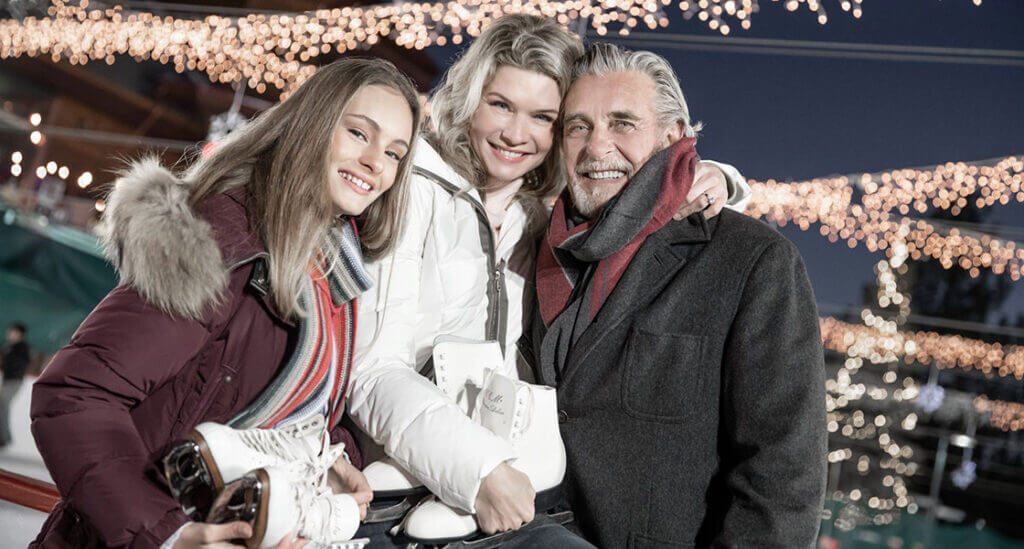 Edgewood Tahoe Resort invites you to its alpines retreat to reconnect with your friends and family in the great outdoors. Surrounded by pristine views of the resort and snow-capped mountains, Edgewood on Ice is an awe-inspiring ice skating experience in South Lake Tahoe. Make unforgettable memories in a beautiful winter wonderland with the people who matter most, and you might even find your new favorite family holiday tradition.
November – March, Open Daily 4:00 – 9:00 PM.
Main Entrance of The Lodge Edgewood Tahoe
Lodge Guest Pricing | $25 Adult, $15 Child
Includes skate rental
General Public Pricing | $35 Adult, $20 Child
Includes skate rental
Discount for Personal Ice Skates | $5
*Weather permitting.
*Programs are subject to change, complimentary, and for resort guests only. Skaters will be admitted on a first-come, first-serve basis. Please note: the rink will be closed 6:30 – 7:00 PM nightly for resurfacing, and the latest ticket purchase will be 9:00 PM.
Edgewood on Ice
180 Lake Parkway, Stateline, NV 89449