Where to go Ice Skating in Lake Tahoe
Ready to lutz and loop to your heart's content? Lake Tahoe may not freeze over during the winter, but there are plenty of spots for ice skaters of all skill levels to take in the sights while gliding along the ice. Read on to discover where to go ice skating in Lake Tahoe this winter!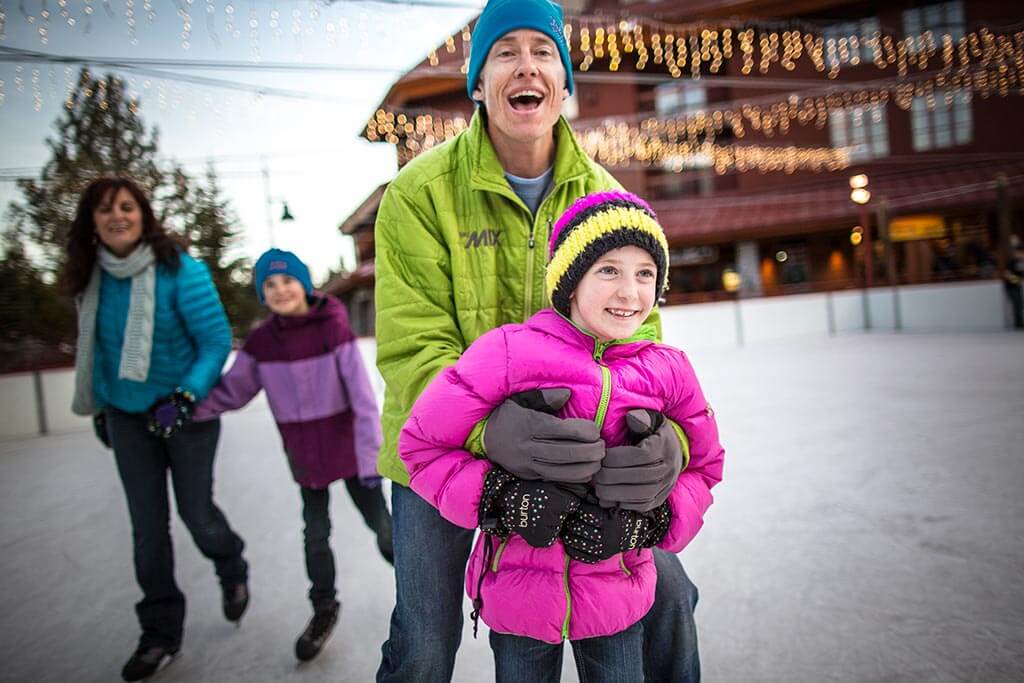 South Lake Tahoe Ice Skating At Heavenly Village
Heavenly Village: No spot is as picturesque for ice skating in South Lake Tahoe as Heavenly Village with holiday lights strung all around and music playing. Ice skates are available for rent and you can even buy day or season passes.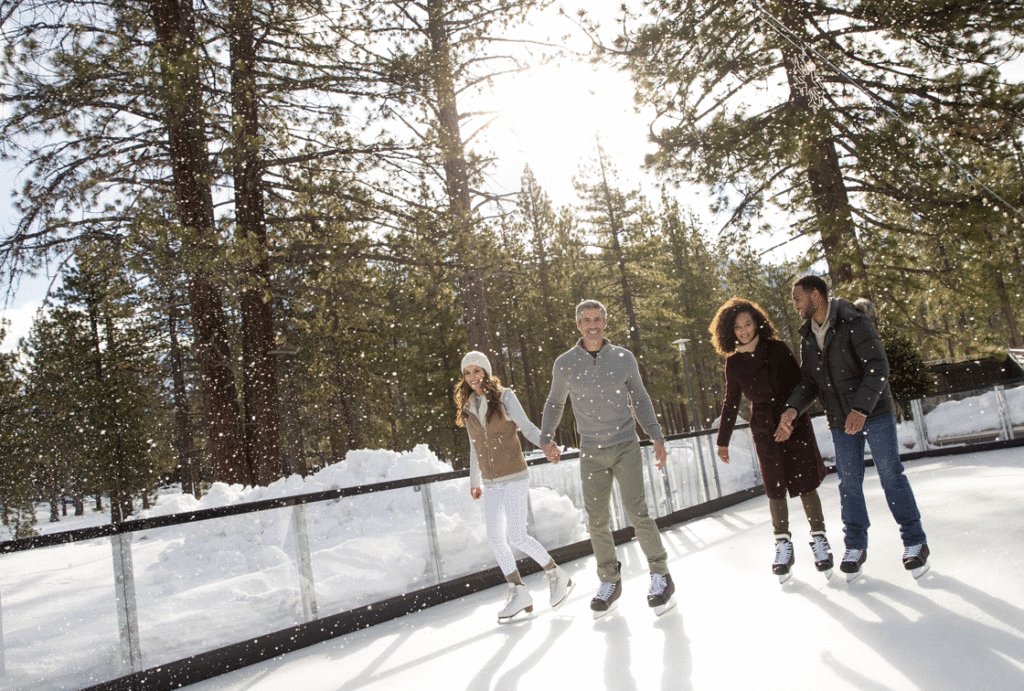 Ice Skating at Edgewood
Edgewood on Ice: Edgewood on Ice is an awe-inspiring ice skating experience in South Lake Tahoe. From winter-inspired fare to sipping a cocktail while enjoying the alpine views, Edgewood on Ice will become a family tradition for years to come.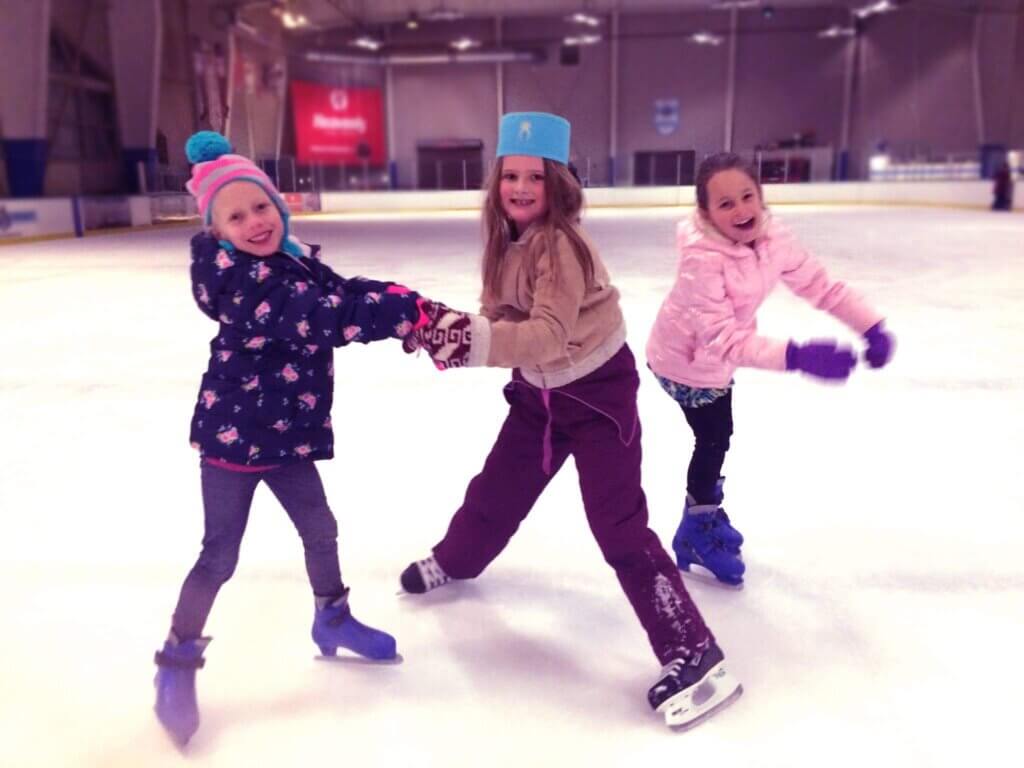 South Lake Tahoe Ice Arena Skating
South Lake Tahoe Ice Arena: Located just off Highway 50, you can ice skate for $13 at this indoor facility if you have your own ice skates. With rentals $15 and it's free for kids 5 and younger.
Other Lake Tahoe Ice Skating Options
Sawmill Pond: Looking for a more organic experience? Sawmill Pond is the perfect place for natural ice skating in Lake Tahoe when the ice is thick enough. Be careful to not tread out onto the ice until you know it's safe. Know how to check to be sure the ice is thick enough or check with others to ensure they've already done the checking.
At the Y, rather than turning to go onto Highway 50, just keep going on Lake Tahoe Boulevard and you'll eventually come to Sawmill Pond on your left.
Related Articles