Wolf By Vanderpump Restaurant
Coming soon! Lisa Vanderpump to Open First Lake Tahoe Venue, "Wolf By Vanderpump" at Harveys Lake Tahoe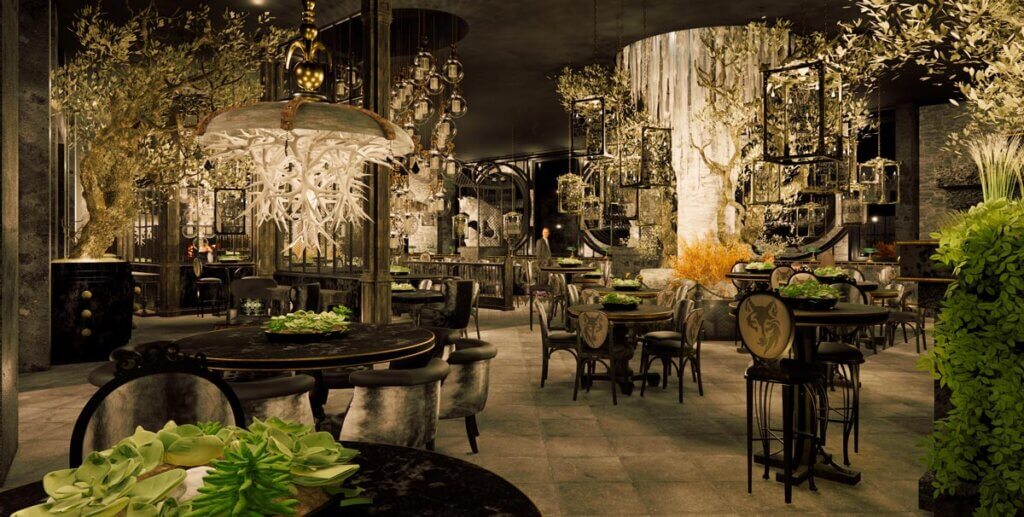 Restaurateur, television star, and philanthropist Lisa Vanderpump is set to bring her signature, stunning and innovative design aesthetic to Northern Nevada with the opening of Wolf by Vanderpump at Harveys Lake Tahoe. The restaurant is Vanderpump's first concept in Lake Tahoe and is expected to open this winter.
"Wolf will be filled with bold and unique design, taking elements from the character and identity of the wolf itself. This opportunity to create a rich and indulgent space inspired by the natural beauty of Lake Tahoe was one I couldn't resist. Through our design company Vanderpump Alain, Wolf will feature stunning lighting, bespoke furniture, and epic visual statements. The food will be decadent, the cocktails both earthy and instagrammable, and the entire experience is something we are thrilled to be bringing to Lake Tahoe. 'Wolf' has additional meaning as it is a family name and the middle name of my grandson Teddy," said Lisa Vanderpump.
SVP and General Manager of Harrah's and Harveys Lake Tahoe, Karie Hall, added, "We are thrilled to bring the sophistication and fun of the Vanderpump brand to Lake Tahoe. The designs by Lisa and Nick Alain are stunning, the menu is delectable and the cocktails will feature beautiful and unique presentations. No detail is overlooked, and it will exceed all expectations. Wolf is an exciting and unique addition that we know visitors to Harrah's and Harveys will love."
Elements of every part of this venue will tie into the wolf, a highly intelligent and complex animal that is bold, strong, playful, mischievous, vicious, caring and devoted to family. The restaurant is set to bring original & tailor-made creations from Vanderpump Alain into a lush, relaxing environment. Wolf will feature a stunning bar with great visuals that dominate the center of the space and, like Vanderpump's other locations, the substantial cocktail menu will showcase unique and never-before-seen options, while playing on traditional recipes. Hand-crafted drinks will feature nods to local themes and flavors, with an emphasis on incredibly visual garnishes and presentations.
Wolf by Vanderpump will have a full menu that will delight guests with its ingenuity and delicious flavors, featuring reimagined classics, as well as unique and decadent shareable bites. The menu will be crafted for every season, using some regionally sourced and inspired ingredients.
Wolf by Vanderpump is Vanderpump's third restaurant in partnership with Caesars Entertainment. The stellar lineup of hot spots includes Vanderpump à Paris at Paris Las Vegas and Vanderpump Cocktail Garden at Caesars Palace but Wolf will be the first joint venture outside of Las Vegas. Wolf by Vanderpump will be located adjacent to Hell's Kitchen on the south side of Harveys and is anticipated to open this winter.
Wolf By Vanderpump Restaurant
18 Highway 50, Stateline, NV 89449