Lake Tahoe in November – All The Beauty, All The Fun… All To Yourself!
When it comes to the most beautiful months around Lake Tahoe, November has to be at the top of the list. It's when the autumnal tapestry is slowly disappearing, and the highest reaches of the mountains that surround the lake begin to frost over from the first snows. November is a time for all-season fun. Check out these great things to do in Lake Tahoe in November that are sure to keep you coming back for more – and keep the autumn spirit alive all season with our list of activities for fall in Lake Tahoe.
Hit the Trails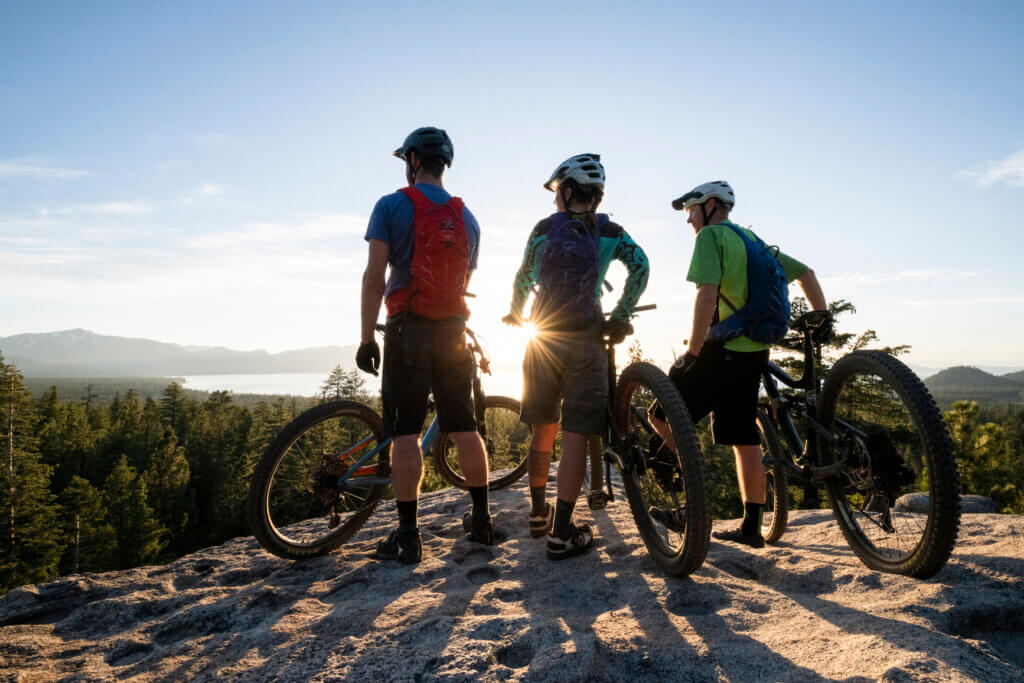 Hitting the trails is one of the best things to do in South Lake Tahoe in November. Summer may be long gone, but there's still plenty of daylight to get out and explore the dozens of trails around Lake Tahoe. On bike or foot, you are sure to find trails that push you to new heights or help get away from it all.
Not looking to push it too hard? Lam Watah Nature Trail to Nevada Beach is a 2.8 mile trail near Stateline, Nevada that features beautiful scenery and ends at a dog-friendly stretch of Nevada Beach, so don't forget your furry friends (and a bag to clean up after them).
Check out more great hiking spots around South Lake Tahoe here.
For pedal-powered explorers, you can learn more about biking in South Lake Tahoe here.
Slide Into Ski Season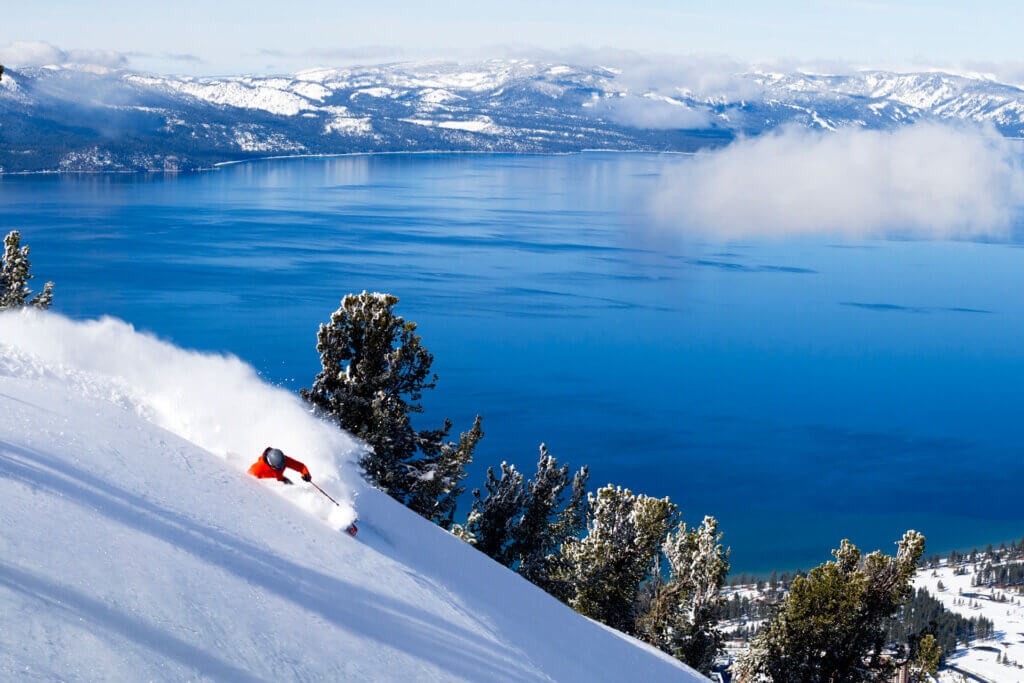 Even if the famed Sierra storms haven't rolled in just yet, Heavenly's impressive snow gun arsenal will be doing its part to get the season rolling this month. Heavenly Mountain Resort currently has a tentative opening date of Friday, November 18th, and Kirkwood is planned to open on Friday, December 2. For those looking for certified unserious fun on non-GMO snow, Sierra-at-Tahoe is looking to make its comeback after being hit by the Caldor Fire. While there isn't an opening date firmed up just yet, the Sierra-at-Tahoe spirit is alive and well.
Click here to find out what to expect at Tahoe ski resorts for the 2022/2023 season.
Cruise n' Eat On The Water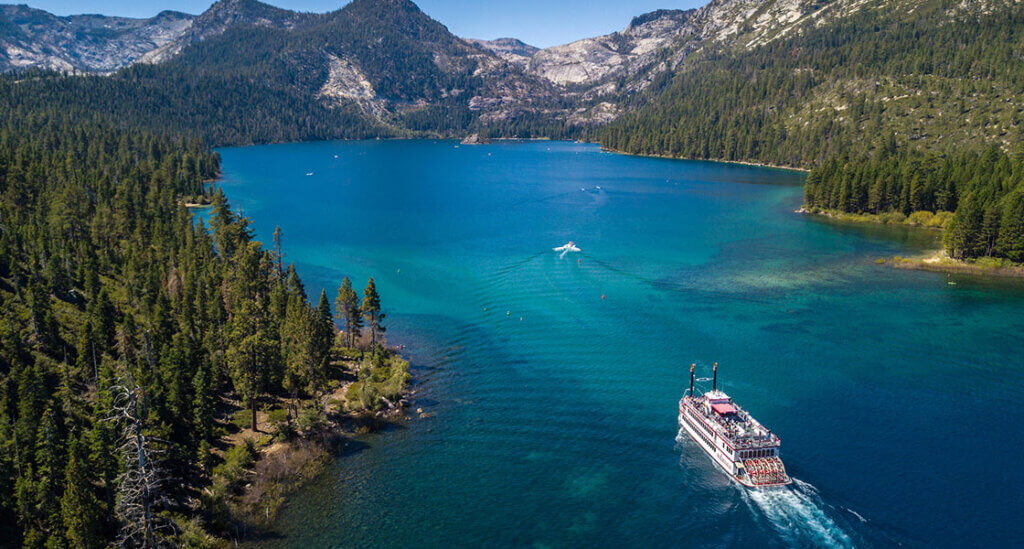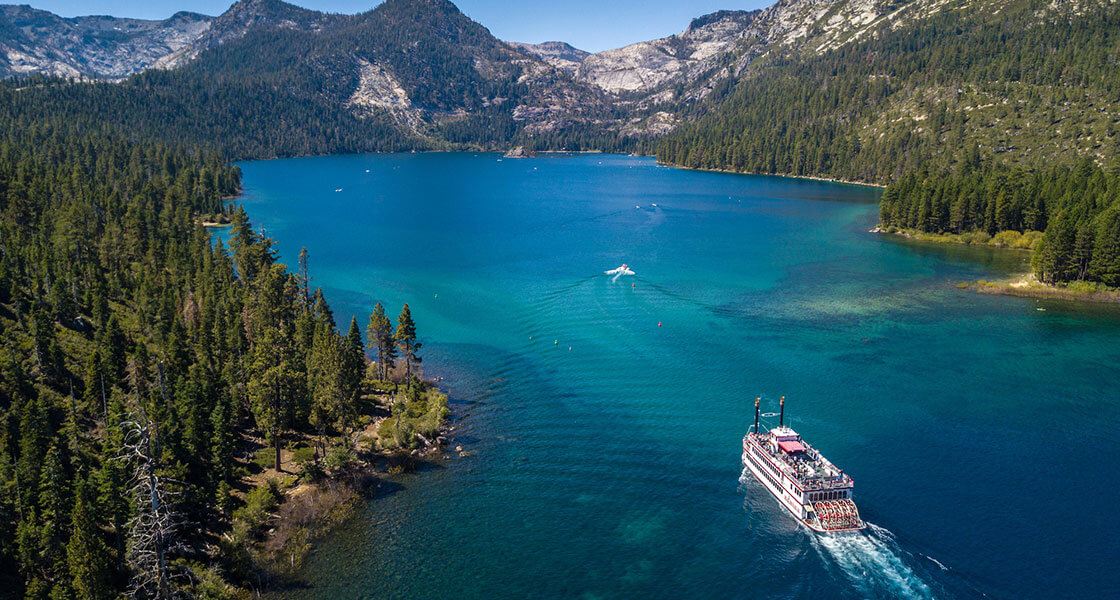 For those wondering what to do in Lake Tahoe in November who are looking for a bit less adventure, but still want to capture the essence of Lake Tahoe, a dinner cruise aboard the M.S. Dixie II is a must. As the paddle wheeler glides out of Zephyr Cove, you'll be exposed to some of the best views of the region. The legendary vessel is climate controlled so even on the chilliest evening, you'll be cozy. The Dinner Cruise is paired perfectly with famous Tahoe sunsets, breathtaking views, local cuisine, and live music. Visit https://visitlaketahoe.com/boats/tahoe-boats/ for more boat options.
Catch a Concert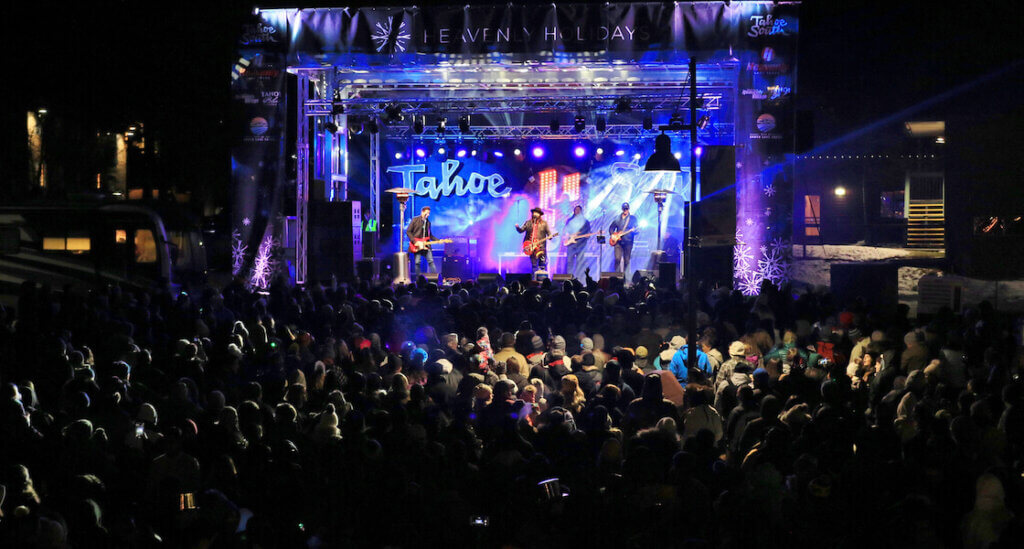 The Summer Concert Series may be over, but there are still plenty of great shows to rock out to after the sun goes down. For country music lovers, Jose Feliciano will be performing at Bally's on Saturday, November 19th.
There are plenty of more concerts and events happening. Check out our Events Page for the 411.
Light Up Some Smiles at Heavenly Village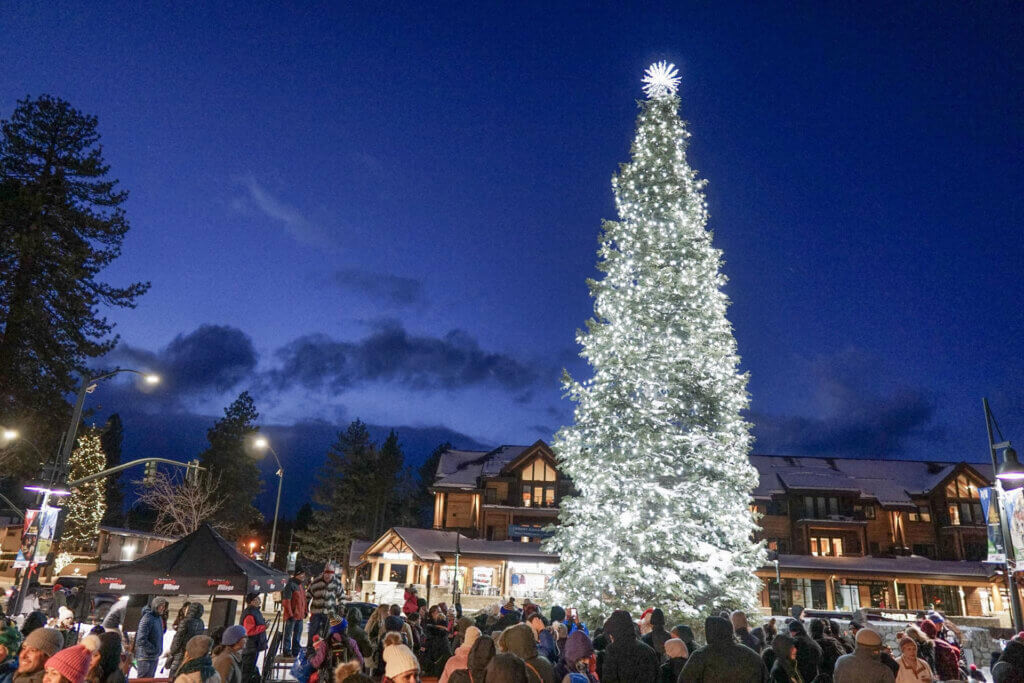 Ready to feel like 2022 was the shortest year ever? Then come on down to Heavenly Village Lake Tahoe to celebrate the lighting of their 70' tall cut Christmas tree on November 25th. Be sure to peruse the many unique shops that give the village so much life. After all, you never know what you need until you see it.
Grab a Bite at One of Lake Tahoe's Best Eateries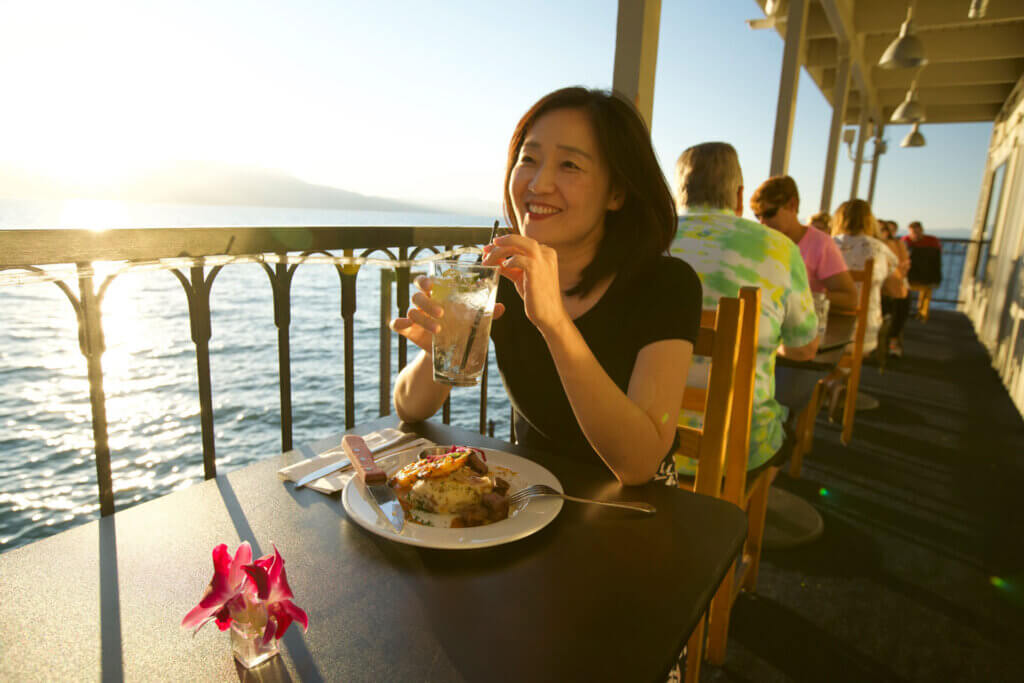 South Lake Tahoe is a foodie's paradise no matter the season. From incredible scenic views and equally impressive food at The Chart House, to waterfront seating at Riva Grill and Jimmy's Restaurant at The Landing Tahoe Resort and Spa, we have the views to pair with any kind of food.
Looking for a more down-to-earth meal? The Lucky Beaver Bar & Burger will satisfy your taste buds whenever your stomach starts growling and Blue Dog Pizza is sure to satisfy even the pickiest pizza lover.
There are tons of restaurants, each with their own unique flavor waiting for your taste buds to discover. Check out our top picks of restaurants that let you savor the Sierra here.
There are a wide array of things to do in Lake Tahoe in November. With the holiday season fast approaching, use this time to relax and rest up. We guarantee you'll go home more energized and ready to take on the world, or at the very least, will have a few good stories to tell.
November at Lake Tahoe on Instagram