Cave Rock: A Short Hike with Beautiful Views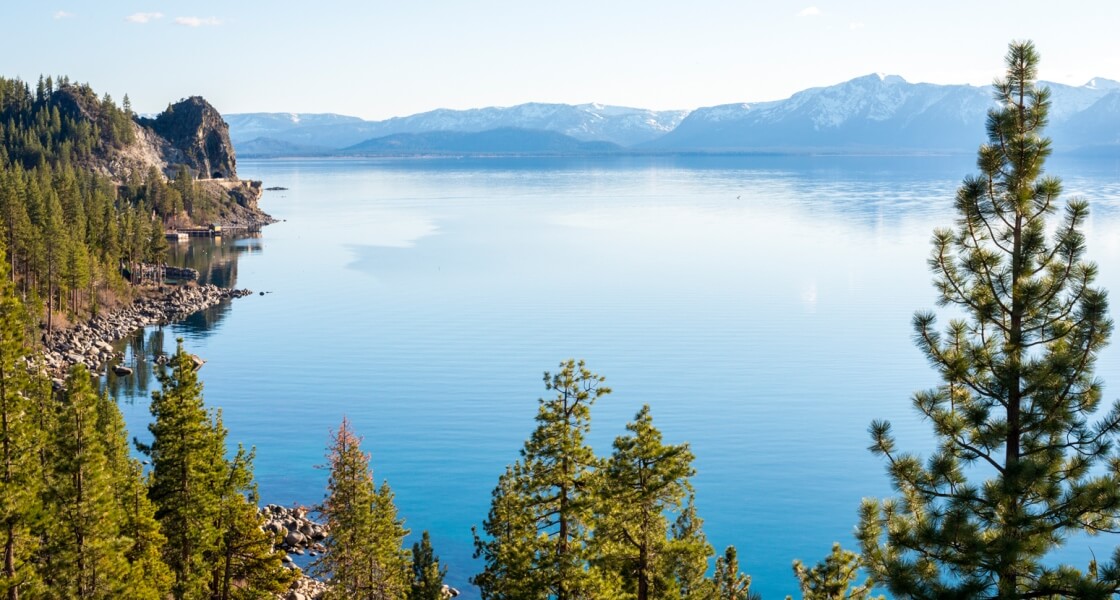 Cave Rock was created over 3 million years ago and is located on the southeastern shore of Lake Tahoe. You can see the rock structure from almost any point on the lake. It's still considered sacred to the Washoe Indians and is what they call "The Lady of the Lake" because from the water you can see the profile of a woman's face in the rock structure, the "Lady". The hike is very short and only takes about 15 minutes if that.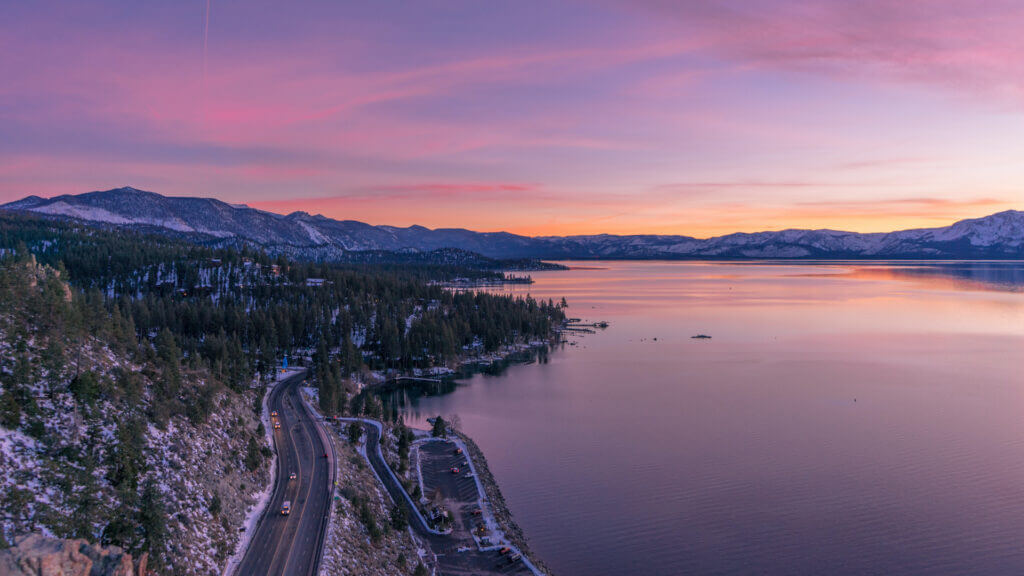 It was mid-morning when we arrived at the trailhead off of Cave Rock Drive. There is not much room for parking, but because the hike is so short there is quick turnover. You can just park on the side of the road so it's free. You'll start on a dirt path slightly up that parallels Highway 50. You can see the Lake from the path the whole way until you actually reach Cave Rock. You can climb to the top or just hang at the base of the rock. I decided to go up while Mariel stayed with the pup, Jillian, at the base. Then we swapped. The views are breathtaking. If you decide to climb up, it is a pretty steep scramble up the rock so be careful.
To get to the trailhead from South Lake Tahoe go towards Nevada on Highway 50. Pass Zephyr Cove and you'll see the tunnel. Just prior to the tunnel, make a right onto Cave Rock Drive. Drive up a little ways and you'll see the trailhead on your left.
This is a great, short hike with spectacular views. It's perfect if you don't have much time. It's pretty easy, until the scramble up so you can bring your pup and the family. The views from the top of Cave Rock not only look amazing but seeing the formation from the water is also incredible. If you haven't done this hike, I'd suggest getting up there and doing it. Why not it only takes at most 15 minutes!
Cave Rock: A Short Hike with Beautiful Views
Check out Cave Rock on Instagram