Lake Tahoe Ski Season 2022/23
Winter is never far away when you're high up in the Sierra Nevada mountains, and our resorts are bringing the fun back with expanded services and shorter wait times.
If you've been dreaming about snagging first-chair on a powder day or plan to head out with the family for a vacation that makes you wonder if you are in a real-life Hallmark movie, there's no destination quite like South Lake Tahoe.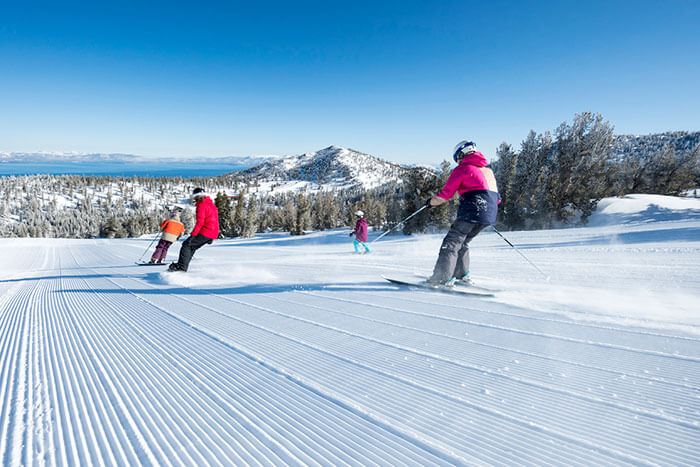 Goodbye mountain reservations! Lifts and gondolas will be back to business as usual with full capacity and no pesky online reservations. Face coverings will be required in indoor settings, including restaurants, restrooms, buses, and rental locations but don't let that get you down. There will be plenty of time to show off that smile all the way down the mountain.
Dining reservations are still required to eat at many of the on-mountain restaurants, but having a meal you can count on after hours of playing around in the powder can't hurt.
You can make a reservation using Heavenly's Time to Dine reservation service in the Epic Mix app and through onsite QR signage as early as the day before. Proof of vaccination will be required for indoor restaurants, including cafeteria-style restaurants, and cash won't be accepted. For the best experience, be sure to book and pay online in advance when possible.
Heavenly Mountain and Kirkwood are planning to spin lifts starting Saturday, November 12th.
Want to know more? Check out Vail Resorts' Commitment to Safety.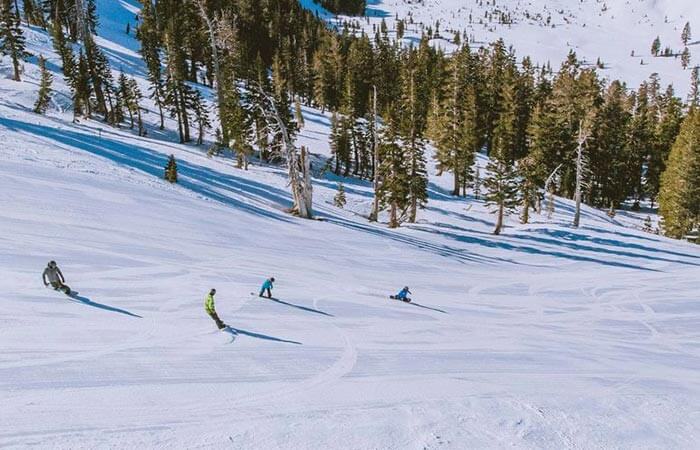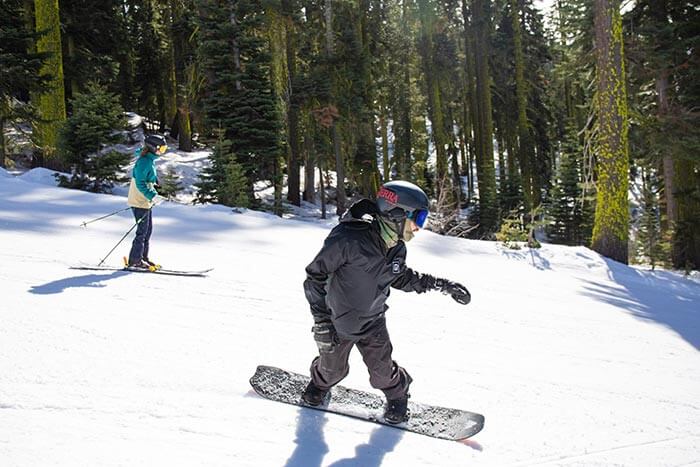 Sierra's 76th season will be a bit different than in past years, but their team is making every effort to restore resort operations and deliver the high-quality ski and snowboard experience that many skiers and boarders are accustomed to.
While there isn't an opening date firmed up just yet, Sierra-at-Tahoe has its sights set on making this season one to remember.
Read More About How Sierra-at-Tahoe is overcoming the impacts caused by the Caldor Fire.
Looking Ahead
Starting in the 2022/23 winter season, Heavenly's North Bowl lift will be upgraded! Replacing the existing triple with a high-speed 4-person chair will increase uphill capacity and reduce the wait times at the Stagecoach and Olympic lifts.
So, will you be able to go skiing this winter? Absolutely! If you already know when you want to come up, book the tickets, reserve the days, and get your lodging set so you can start counting down the days until you get here.
Looking for lift tickets? We've got you covered.
Click here for Heavenly lift tickets
Plan your trip to Kirkwood here
Get your lift tickets to Sierra-at-Tahoe here
Check out Skiing/Snowboarding Lake Tahoe on Instagram