It's that time of year again – Thanksgiving! A time for gathering with your loved ones and giving thanks for what you have.
To me, Thanksgiving evokes football, a cozy fireplace, endless amounts of turkey with cranberry stuffing, yummy (no calorie) desserts and the sounds of laughter and cheer.
We prefer a more intimate gathering so we usually spend the day with our closest friends and family. My husband usually smokes the turkey while my mom bakes enough pumpkin pie to feed the neighborhood. Every couple of years, however, we like to avoid time in the kitchen and dirty dishes and dine out. And believe me, there are plenty of delicious Thanksgiving menus to discover in Lake Tahoe.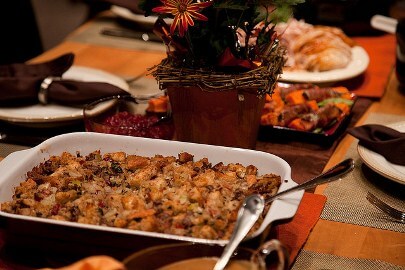 Nom nom nom! I don't know about you but I'm hungry already. If you decide to go out to eat this Thanksgiving, the list above will get you started but there are several other options in Lake Tahoe to choose from. Whether you decide to dine in or out, I wish you and your family a happy Thanksgiving.