You never know what Mother Nature will do next when it comes to March in South Lake Tahoe. Even though visitors and guests alike may be holding their collective breath for a "Miracle March" of snowfall, nothing is certain. One thing we do know is that March always brings us the best of the NCAA!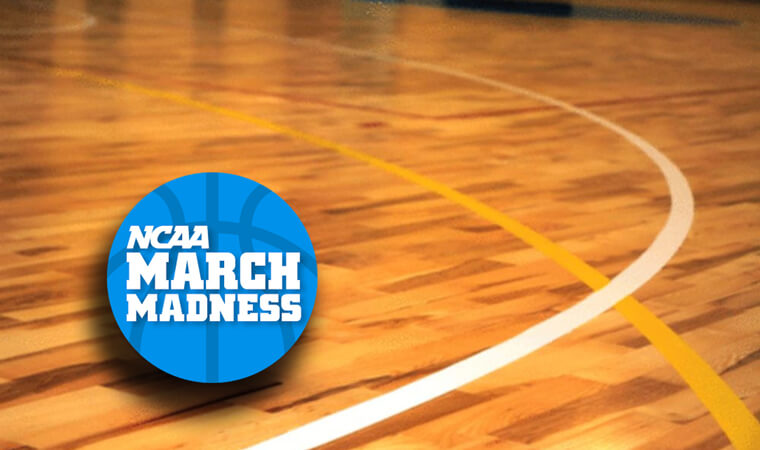 Our recommended spots are: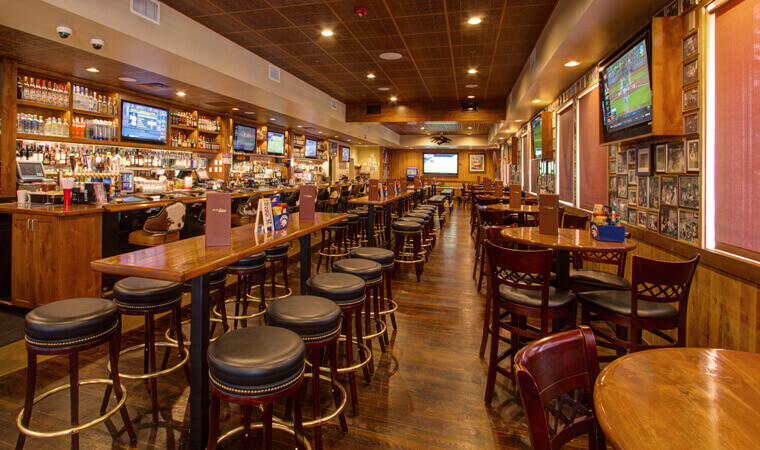 Burgers, beer, and basketball — what more could one ask for? Grab a seat at the 42-foot long bar that is equipped with gaming machines and watch your favorite teams on several flat-screen TVs. If you're feeling lucky, the Lucky Beaver has a sports betting kiosk so you'll never lose a seat.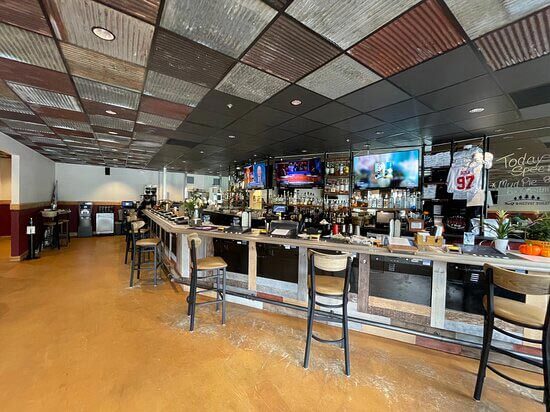 The Tahoe Tavern and Grill is comfortably nestled just past Stateline on the Kingsbury Grade. For over 100 years, Nevadans have been traversing Kingsbury, originally named the Daggett Pass Trail, from the Carson Valley seeking the higher elevation and beauty of Lake Tahoe. At The Tahoe Tavern and Grill we celebrate those pioneering spirits by using the same route to bring you the finest freshest foods and produce from our surrounding areas and by preparing comfort food and drink in a place you can call home. Just steps from Stateline and the hustle of Pioneer Village the TT&G celebrates casual American dining with spirited spirits and bar gaming.
Sidelines Sports Pub inside the Beach Retreat & Lodge at Tahoe
At Sidelines Sports Pub, you can catch your favorite team while sipping on an ice-cold beverage and munching on some sports pub grub. No matter the season, we have the games you want to watch.
Joe's Sports Bar and Grill Known as the "the Locals" Sports Bar with 20 large HDTVs, a 72-inch HDTV, and more than $20,000 worth of sports memorabilia on the walls, this is a March Madness paradise. Joe's has at least 25 beers to choose from, and a huge pizza & wing selection.
Sonney's BBQ Shack Bar & Grill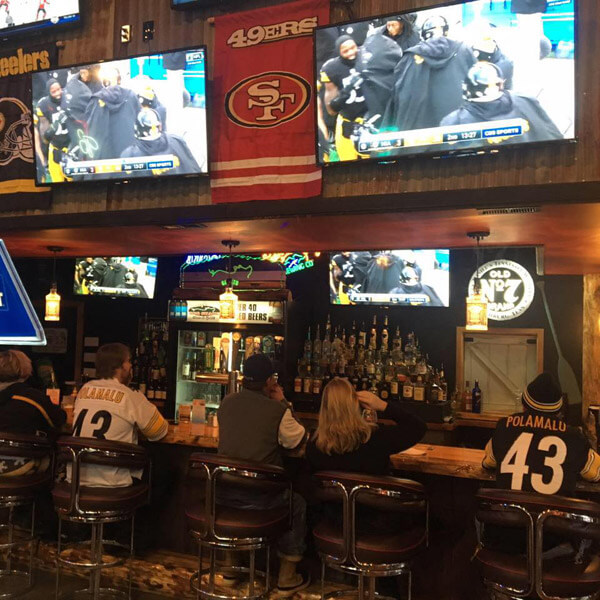 At Sonney's BBQ Shack all their meats are cooked Low-n-Slow with Oak, Apple, and other hardwoods to give their meats what is the Best BBQ smoke flavor around. They start smoking the Brisket and Butts while everyone is sleeping, and they stay in the smoke for 12-14 hours. BBQ and Sports what more could you ask for?
Echo Restaurant
Echo Restaurant inside Lake Tahoe Resort Hotel – pick and roll to score slam-dunk deals on game-time drink specials and discounted appetizers. It's all swish and no bricks during March Madness.
Audible's Bar & Grill
Audible's is "Changing The Play" on food, gaming, and beer in Lake Tahoe. Located on lower Kingsbury, Audible's is sure to swat your hunger off the court with their creative dishes.
William Hill Sports Bar at Hard Rock Hotel & Casino Lake Tahoe
Hard Rock is the place to catch all the best of the Big Dance. Their sports bar near the hotel lobby is close to the property's sportsbook, promising to be a lively social spot featuring 80-inch LCD screens and an interactive video wall. Guests can choose from popular beers on draft and a selection of bottled beer and specialty cocktails.
Harrah's Center Stage and Harveys Mountain Bar
Don't miss out on the madness at Harrah's Center Stage and Harveys Mountain Bar. Unlimited drink wristbands are available for individual days starting at $45 or Three Day Passes with a bonus 4th day (Thurs – Sun) for $135. See bartender for wristbands and details.
Wherever you watch the tournament, March is sure to be an exciting time to visit South Lake Tahoe. Check out our visual stories below for more ideas and inspiration and be sure to plan ahead for a ride if you plan on drinking!
Looking to win South Tahoe's unofficial MVP award? You can step up your visit to the next level by being a Next Level Visitor. Heading out for a walk with the family between games? Cleaning up a few small pieces of plastic can go a long way towards protecting Lake Tahoe's wildlife, clear water, and breathtaking views.