Two locations:
Lake Tahoe AleWorX at the "Y", 2050 Lake Tahoe Blvd. South Lake Tahoe, CA 96150
Lake Tahoe AleWorX Stateline, 31 US-50 #105 Stateline, NV 89449
There is no doubt that the beauties of Lake Tahoe attract people from around the world. Furthermore, these same people are also gathering and socializing while enjoying the seemingly infinite natural attractions of the Lake and its unprecedented surroundings.
We are all Tahoe lovers who thoroughly enjoy the daily adventure and endless opportunity to harness that inner drive to get outside and explore a new corner of our backyard.
Craft beer lovers share many of the same qualities as Tahoe lovers. The craft beer enthusiasts here at AleWorX find delight in the daily adventure of trying the latest one-off from the new local brewery; or the opportunity to explore a seasonal limited release.
As an AleWorX team, we have our sights set on connecting Tahoe lovers with craft beer lovers—and it seems like they already have so much in common! We plan to offer a one of a kind adventure and opportunity to explore craft beer by allowing you to serve yourself straight out of a variety of taps.
Lake Tahoe AleWorX should be your first stop to let loose and relax after a day of fun-filled adventure. But not to worry! Your adventure will continue as we walk you step by step through an exploration of craft beer like you've never experienced before.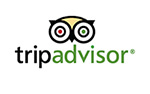 Check out Lake Tahoe AleWorX on Instagram:
Lake Tahoe Aleworx
2050 Lake Tahoe Blvd, South Lake Tahoe, CA 96150