When Every Day is Heavenly
The magic and beauty of South Lake Tahoe is on full display in January. Whether you are watching waves softly crash onto a snowy shoreline, prepping for a thrilling snowmobile adventure, or finding comfort at a local coffee shop, January here is a paradise for anyone anxious for a snowy piece of heaven. See a few of our recommendations below for what to do this January to help you make the most of this exciting month!
The Mountains Are Calling!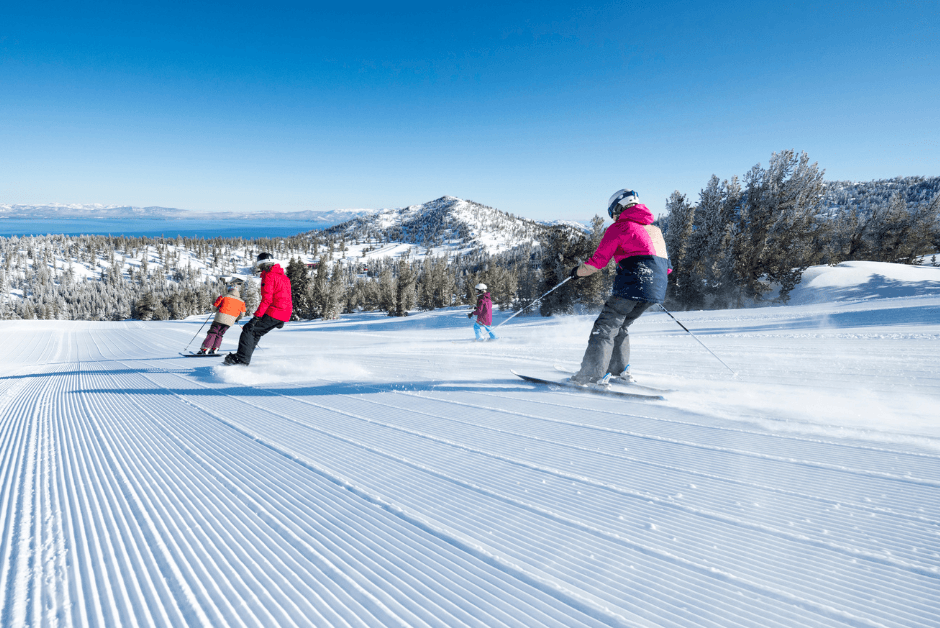 There is no surprise that this is an amazing ski town, so… "when in Tahoe"! Find time to explore our mountains, and you'll surely find a few perfect runs to alternate from throughout the day. Although time may feel limited when you're here, the fun will not. Take advantage of the season and our terrain, and slide smoothly into ski season!
Learn more about what Heavenly Mountain has to offer here
Food, Fireside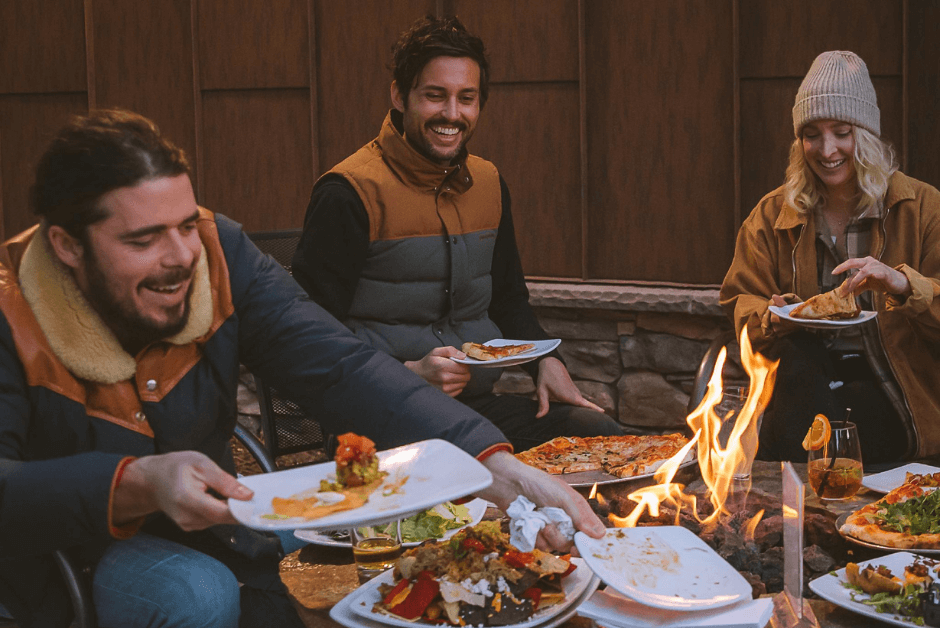 Living at such a high altitude has its perks: Up here, our bodies work harder to regulate ourselves in a place with less oxygen, which makes it crucial that WE EAT A LOT! In these colder months, it's important to do so comfortably if you're going out for food. With options like South of North, The Hangar, Sprouts Cafe, and Jimmy's, dining out can remain comfortable and stylish all year round.
See more restaurant options here!
Brilliant Sunsets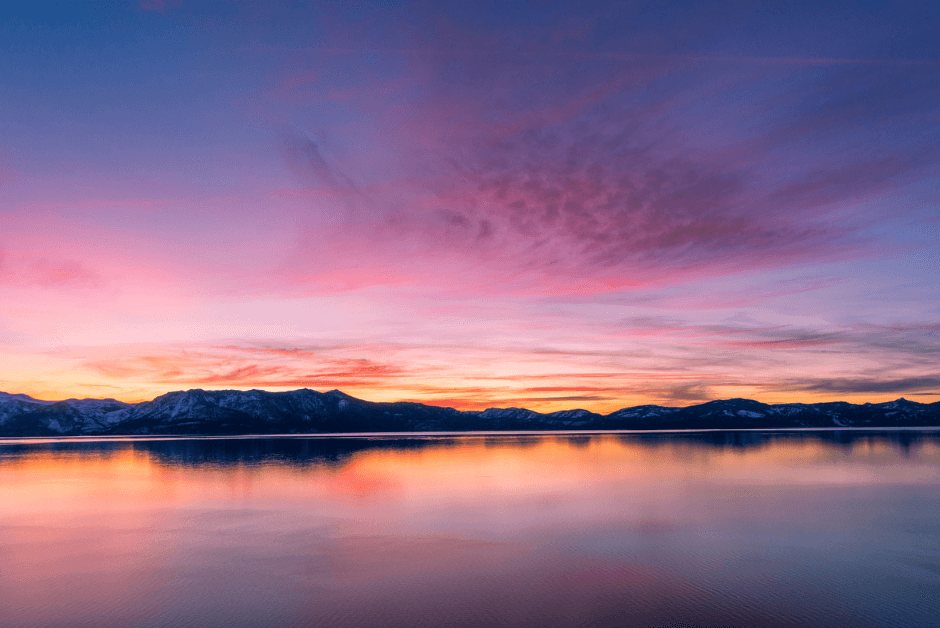 No visit is truly complete without an unforgettable sunset. From whichever part of the shore you get to, slow down and watch the mind-bending, timeless, therapeutic, awesome landscape surrounding us. If you're unsure where to find a good spot to see the sunset, click here for some suggestions!
Snowshoes are In Style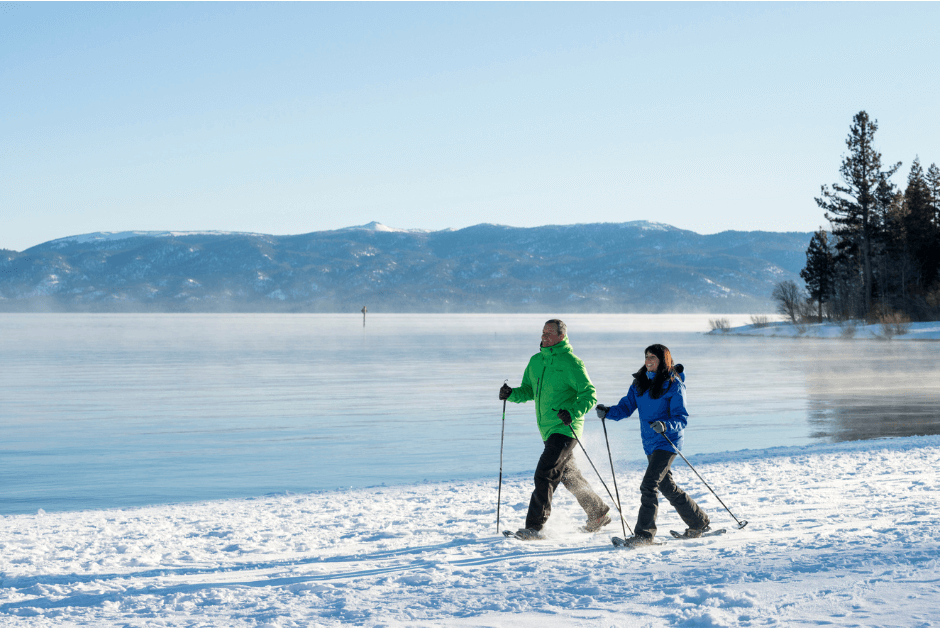 Hiking is a year-round hobby in South Lake Tahoe, as long as you're able to adjust your footwear for snow. Snowshoeing is a must-try if you've never done it, and if you have, it's probably already on your Winter to-do list. Find the right rentals at a number of places in town, such as Tahoe Sports LTD or Powder House.
Stellar Stargazing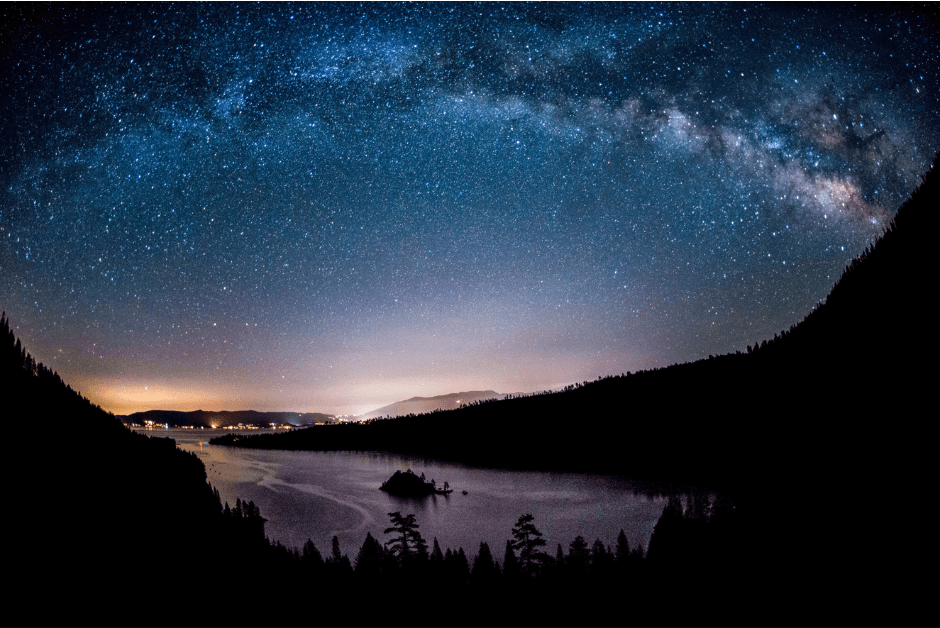 Make sure to take the opportunity to go outside on a clear night and watch the stars, especially if you're visiting. Part of being in such a wild place is an amazing night sky. You won't have to drive far or go camping to enjoy a great view of space and the great feeling that comes with it.
Keep an Eye Our For Wildlife!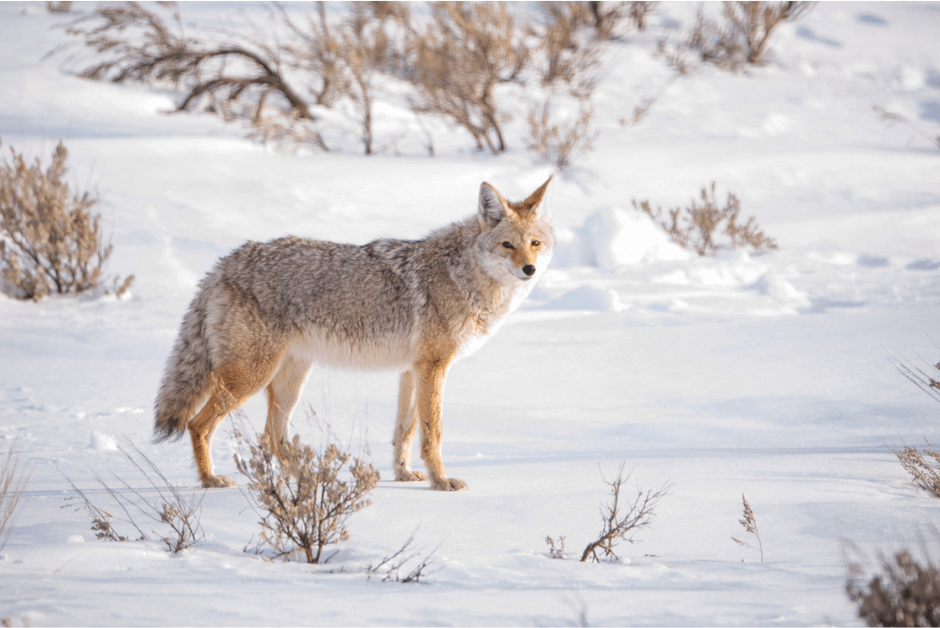 South Lake Tahoe is famous for its black bears, but there are plenty of other species in the area that you can hope to see. Some are certainly more common than others, like the coyote, but there are a variety of cool creatures to keep an eye out for, like mule deer, bobcats, porcupines, and bald eagles, to name a few. Discover what other animals you might see here!
Insider Tips
Read the Latest Blogs