August is a fantastic time to visit South Lake Tahoe, where the beautiful landscape and countless outdoor activities come together to create an unforgettable experience. Whether you're looking for adventure, relaxation, or a bit of both, this picturesque destination has something for everyone. In this article, you'll find some of the best ways to make the most of your August getaway in South Lake Tahoe.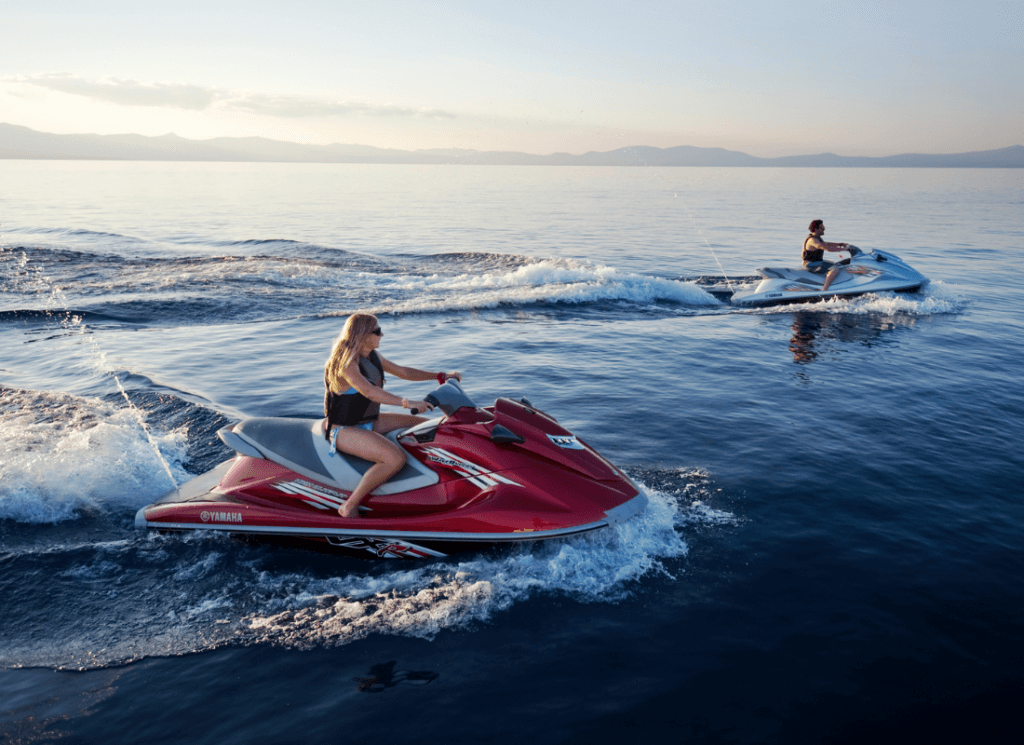 Embrace the Crystal Clear Waters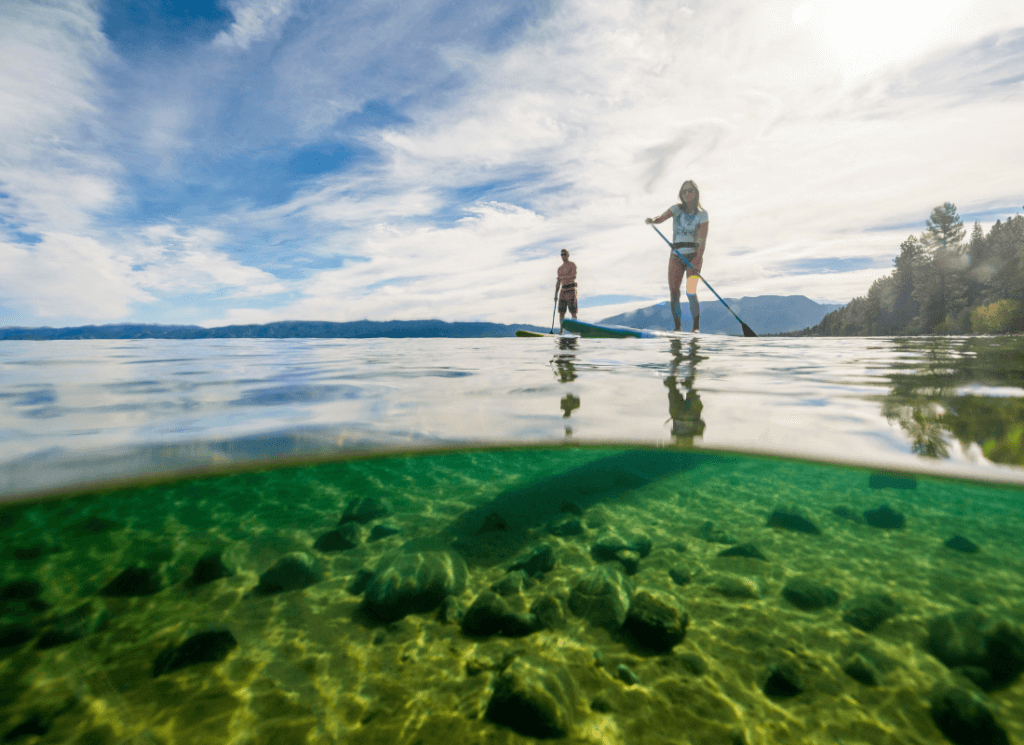 South Lake Tahoe's stunning turquoise waters are a sight to behold. Spend your days doing all sorts of activities on the water like swimming, paddleboarding, or kayaking. Enjoy the vast beauty of Lake Tahoe or venture to secluded coves and hidden beaches. For a unique experience, consider renting a boat and cruising along the lake's pristine waters, taking in the breathtaking views of the surrounding mountains.
Live at Lakeview Concert Series
Live at Lakeview is a free weekly concert series hosted from 4:30 – 8:30 pm at Lakeview Commons, in the heart of South Lake Tahoe. Every Thursday through August 31st, the event hosts live music and art on the beach, along with a variety of local merchants and delicious food options plus amphitheater-style seating and breathtaking views of Lake Tahoe from the beer garden.
The 2023 lineup features series favorites such as Scott Pemberton O Theory and 40 Watt Hype, plus some new acts including Ten Foot Tiger, Wolf Jett, Coast Tribe, The Residents & more. Everything from blues and rock to Americana, funk, flamenco rock, reggae, and soul will be served up on the shoreline at Lakeview Commons.
Hiking and Biking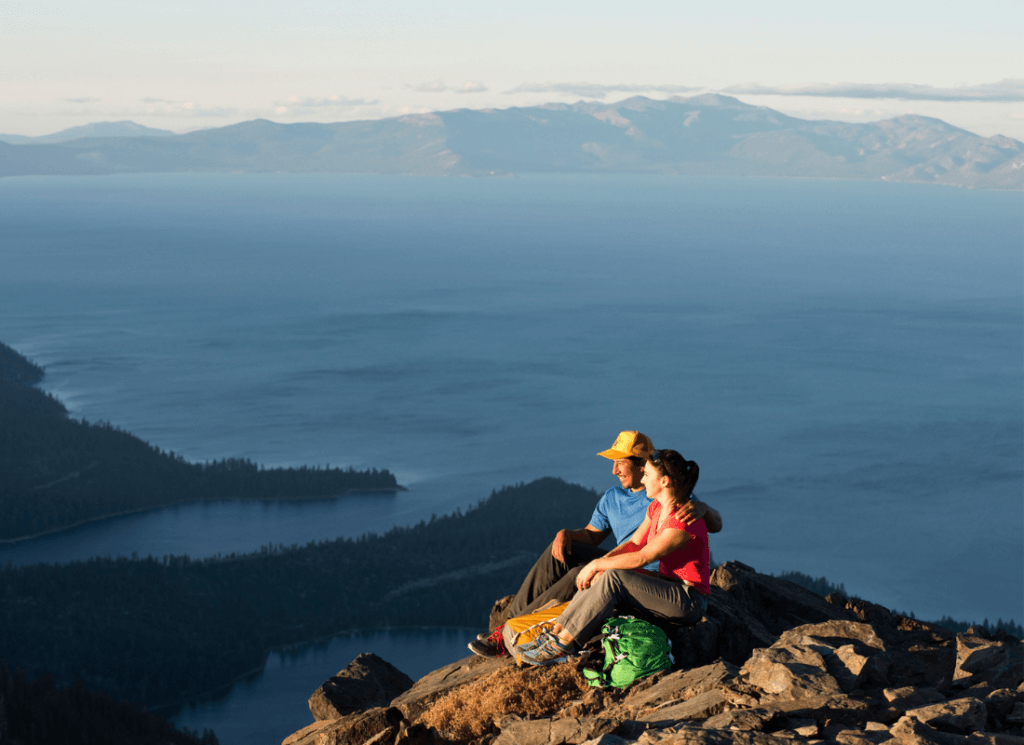 South Lake Tahoe boasts an extensive network of hiking and biking trails, making it a paradise for outdoor enthusiasts. In August, the snow has melted away, revealing stunning vistas and all the plants that have been patiently waiting for the summer sun. Popular trails such as the Rubicon Trail, Eagle Falls Trail, and Mount Tallac offer varying degrees of difficulty and reward visitors with breathtaking views of the lake and beyond. For mountain biking enthusiasts, the Corral Loop and the Flume Trail are must-rides, providing an adrenaline-packed journey through lush forests and rugged terrains.
Foo Fighters at Harveys Outdoor Arena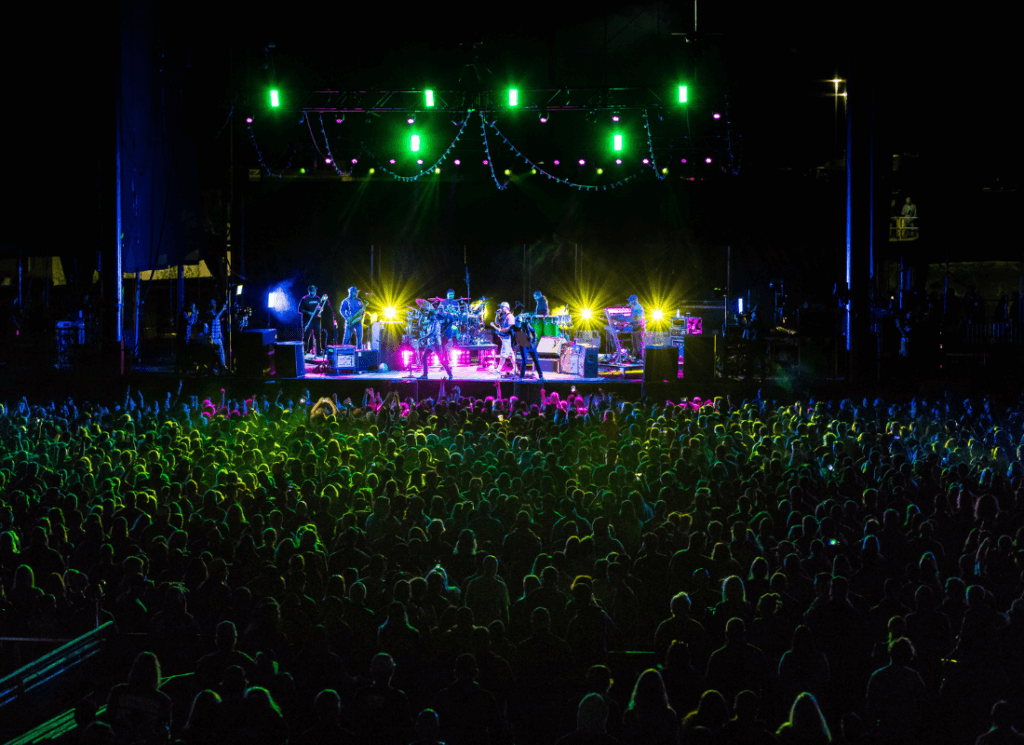 Rock N Roll Hall of Famers Foo Fighters are performing at the Lake Tahoe Outdoor Arena at Harveys on August 10th! As one of the most iconic and influential rock bands of our time, the Foo Fighters never fail to deliver an electrifying and immersive experience. This is an incredible and rare opportunity to witness their legendary stage presence while surrounded by the Sierra Nevada Mountains. So grab your tickets, prepare to sing your heart out, and let the Foo Fighters' music take over as you have an unforgettable August night in South Lake Tahoe.
Indulge in Lakeside Relaxation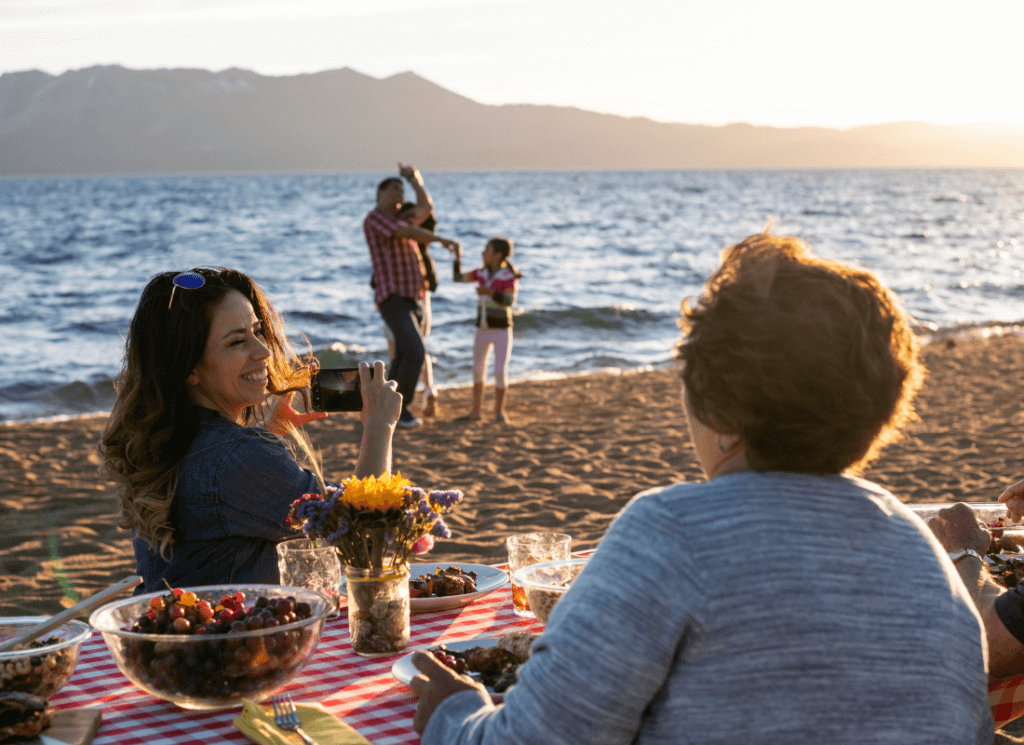 After all the adventure, take time to unwind and relax on the shores of Lake Tahoe. Spread out a picnic blanket, soak up the sun, and bask in the tranquil beauty of the surroundings. With numerous public beaches to choose from, you can find the perfect spot to enjoy a good book, have a leisurely swim, or simply marvel at the crystal-clear waters. For a touch of luxury, book a lakefront resort or lodge, and enjoy the spectacular views as long as you like.
Darius Rucker at Harveys Outdoor Arena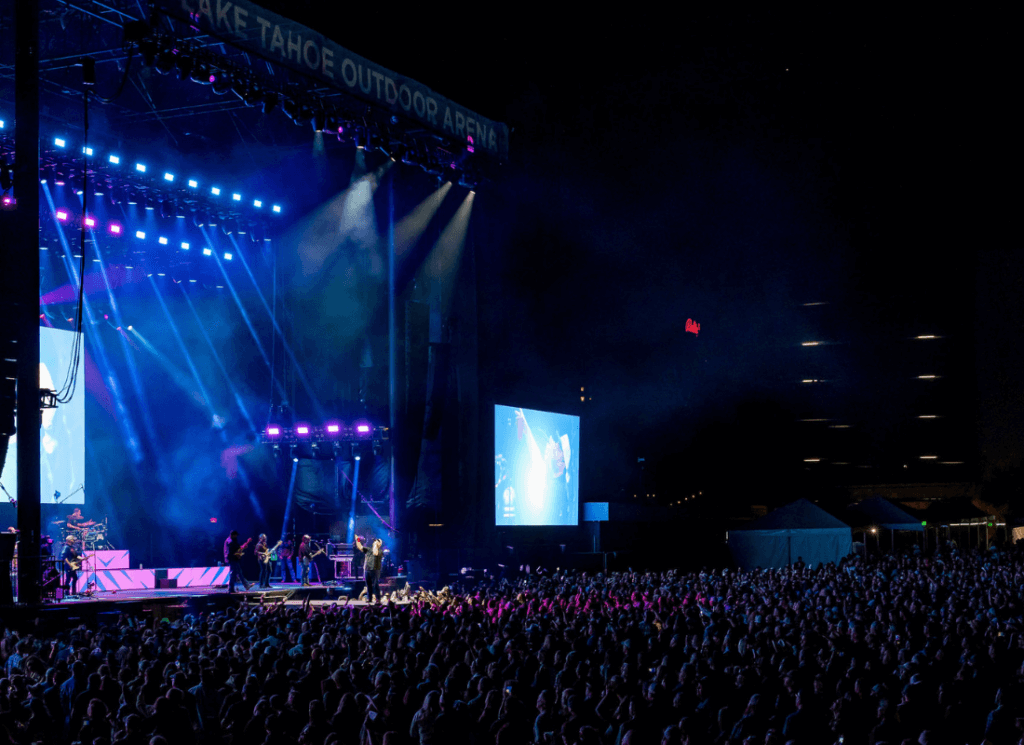 If you're a music lover looking for an unforgettable night, getting tickets to see Darius Rucker in Lake Tahoe is a must. As a Grammy-winning artist and the unmistakable voice behind Hootie & the Blowfish, Darius Rucker's performances are nothing short of spectacular. With a soulful blend of country and rock, his music tugs at the heartstrings and brings people together. This concert offers an amazing chance to witness Rucker's powerful vocals and heartfelt lyrics amidst the beauty of South Lake Tahoe. So, whether you're a devoted fan or simply someone looking for a night of exceptional music, don't miss out on this chance to be serenaded under the stars in our enchanting setting beneath the mountains.
Nightlife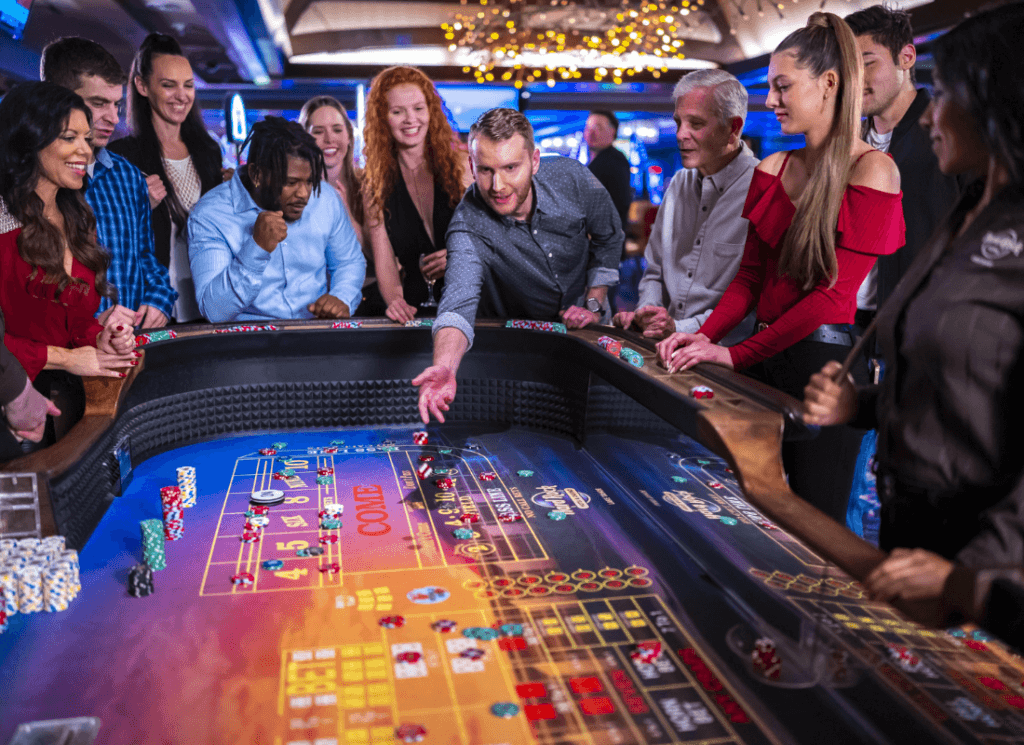 When the sun sets over the Sierra Nevada mountains, South Lake Tahoe's nightlife comes alive! The city offers a vibrant and diverse nightlife scene that caters to a wide range of tastes and preferences. From lively bars and clubs to intimate live music venues and cozy lounges, there's something for everyone to enjoy. You can dance the night away at one of the bustling nightclubs, sip craft cocktails at trendy bars, or listen to talented musicians perform live at various venues. The atmosphere is electric, with locals and visitors alike coming together to celebrate and create unforgettable memories. Whether you're looking for a wild night out or a relaxed evening with friends, South Lake Tahoe's nightlife scene is sure to satisfy.
We Can't Wait To See You Here!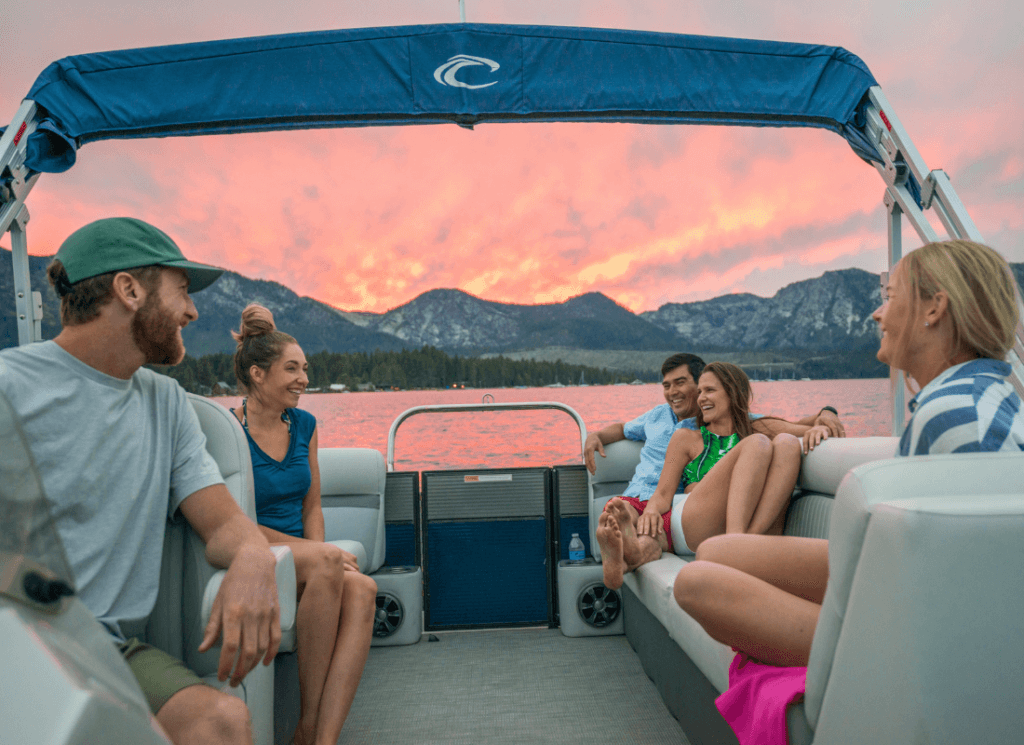 August in South Lake Tahoe is the perfect time and place to connect with nature, embrace adventure, and create lasting memories. Whether you prefer diving into the cool waters of Lake Tahoe, exploring the breathtaking wilderness, or simply unwinding on the lakeside, this destination has it all. So, plan your August getaway and get ready to experience the best of South Lake Tahoe.