Lake Tahoe sunsets almost seem surreal.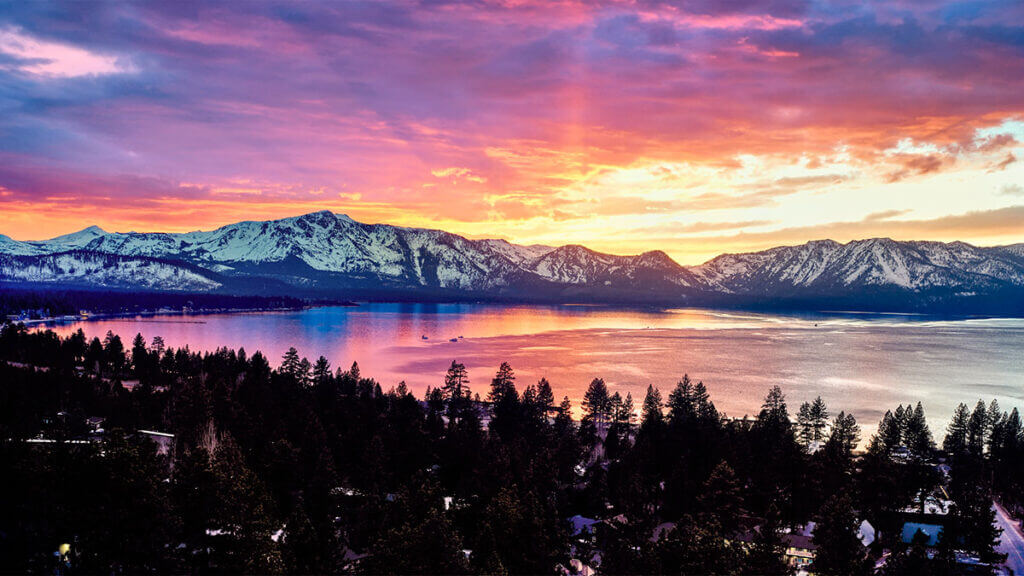 Each evening, a vibrant inferno begins in the sky with spectacular Sierra summits framing the masterpiece. Each moment of the sun's journey below the horizon brings new colors and patterns to the clouds and water below.
It's truly sublime.
In Lake Tahoe, it's simple to find an idyllic sunset spot. Here are some of the best.
Take a Hike
Towering over Tahoe at 6,360 feet, Cave Rock is among the best spots to scope out a sunset in South Lake. This granite formation was a sacred site to the Washoe Tribe that called the region home, and offers a direct line of sight to the falling, fiery orb on the west side.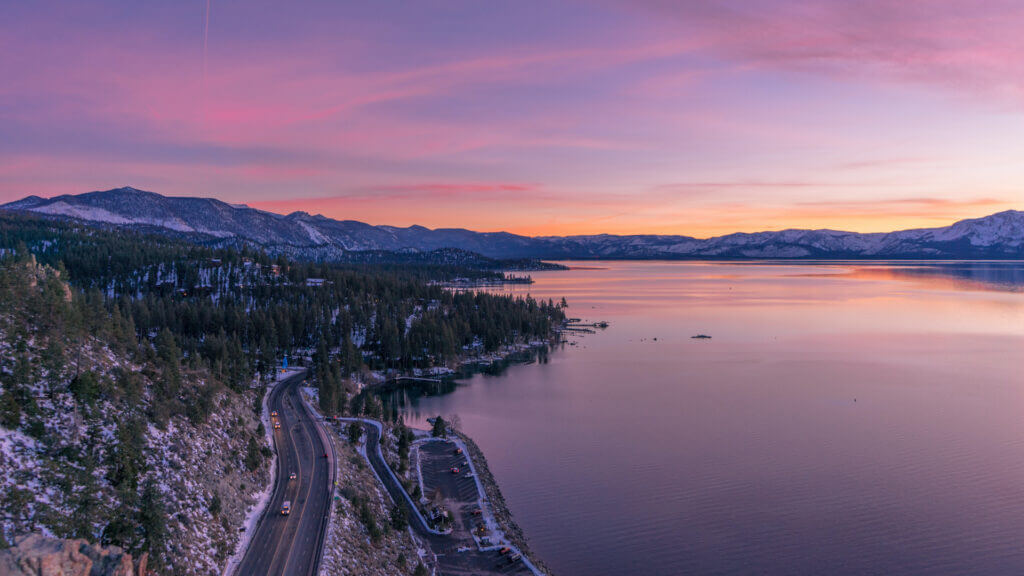 Park in the small lot at the base of Cave Rock, then follow the trail to the top. The hike is just under a mile roundtrip, and worth every step for sunset lovers.
Dinner and a Show
Whether you prefer your sunset-scoping to be done indoors or out, Edgewood Tahoe offers several great spots to cap off the day.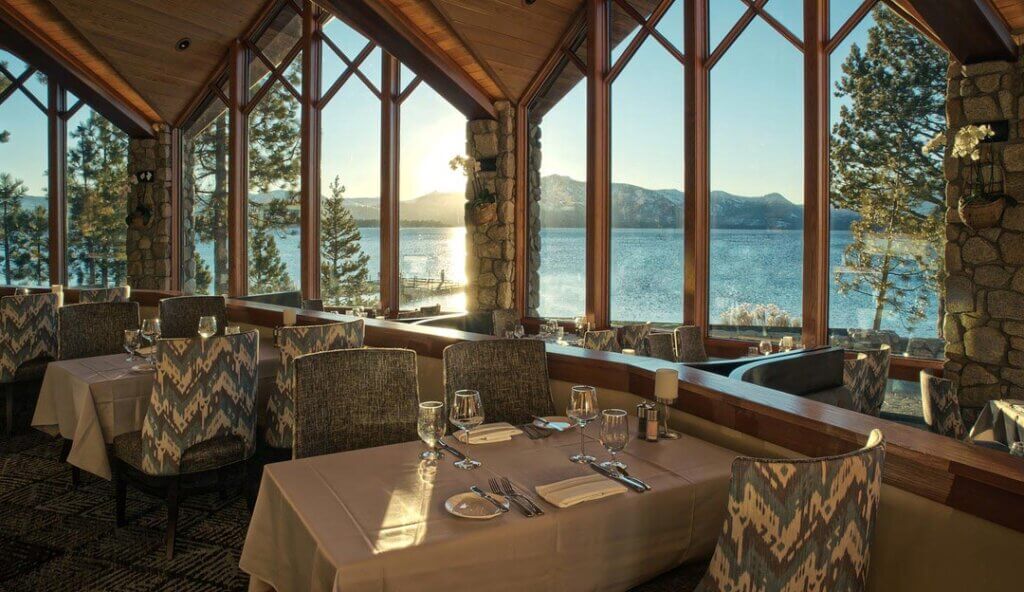 Edgewood Restaurant serves up exceptional cuisine and cocktails with a side of stunning sunset views from their floor-to-ceiling lakefront windows. Outside, the resort's patio replete with fire pits provides uninhibited vistas and a cozy place to see Mother Nature's evening show.
Extraordinary Heights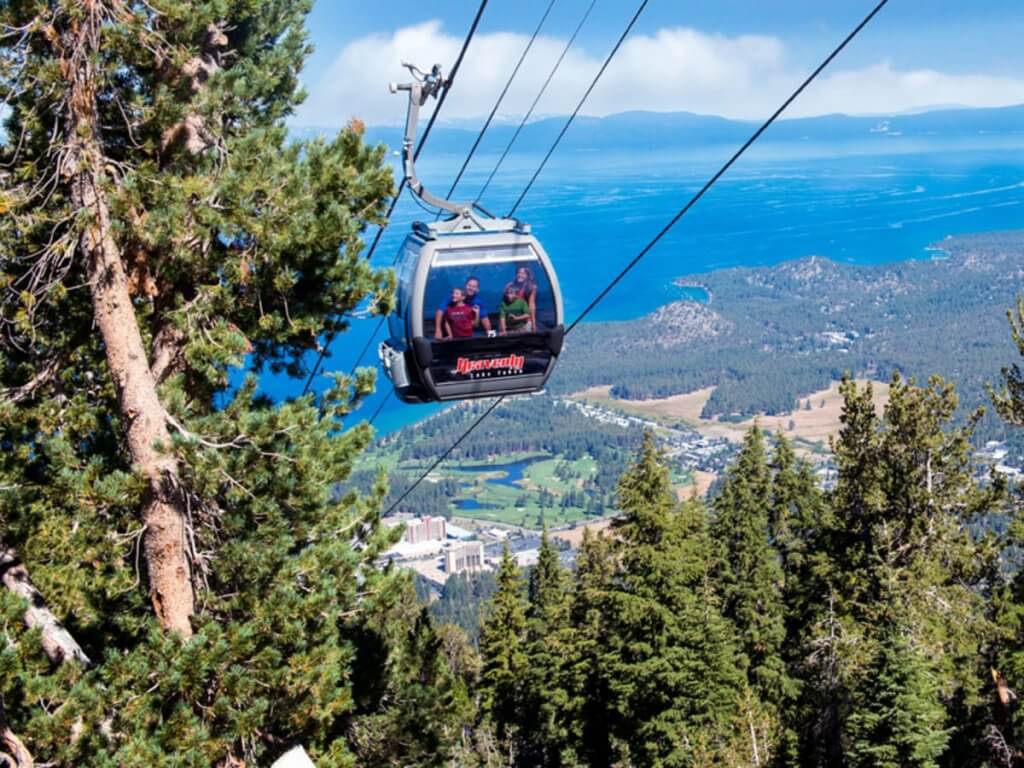 High above the water, it's extraordinary to watch the sun set from eye-level. Heavenly's Gondola gives you that experience as it glides high above the hills for miles. At times, you feel higher than the sun as it dips down into the mountains. Sunset watching from the Heavenly Gondola is absolutely ethereal.
Sunset-Spotting Gem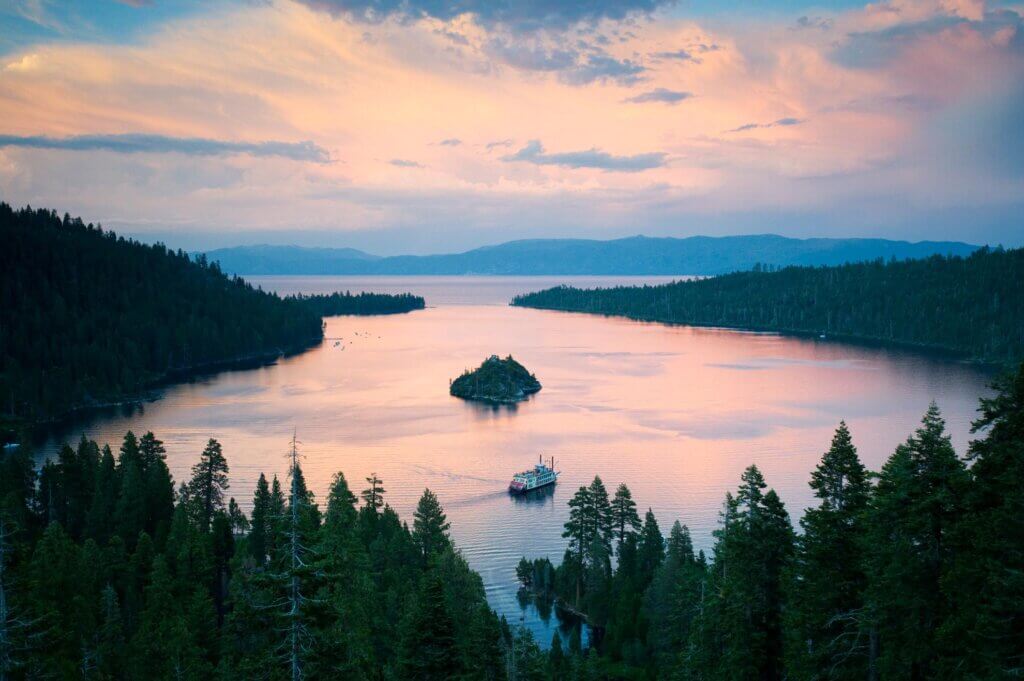 One of the best places to get a panorama of spectacular sunset scenery is Emerald Bay. As it sets, gazing at the sun's reflection off Tahoe's crystalline waters from Emerald Bay — one of the most photographed places in the world —is a bucket list experience.
Imagine a kaleidoscope of colors embracing you from every angle. Watching the sky's colors dance upon the lake as it sets behind or in front of you is magnificence on another level. Take the M.S. Dixie's sunset cruise for an awe-inspiring 360-degree spectacle.
Dreamy Dining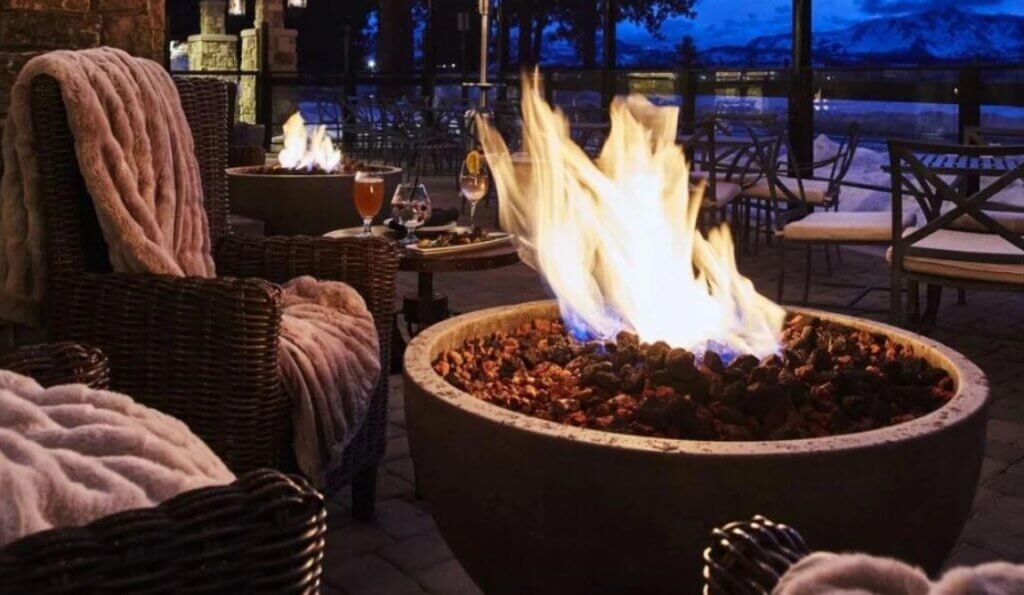 Cozy up in one of the private alcoves with fireplaces at Jimmy's Restaurant at The Landing and settle in for the show. Choose one of their top-tier wines, have some appetizers and watch Tahoe's evening glory come to life. After dinner, find a fire pit on their patio and prepare to be mesmerized as the sunset morphs into an endless carpet of stars.
Casual Contemplation
Oh, but there's nothing like bringing a blanket to the beach and skygazing at sunset while listening to lapping waves.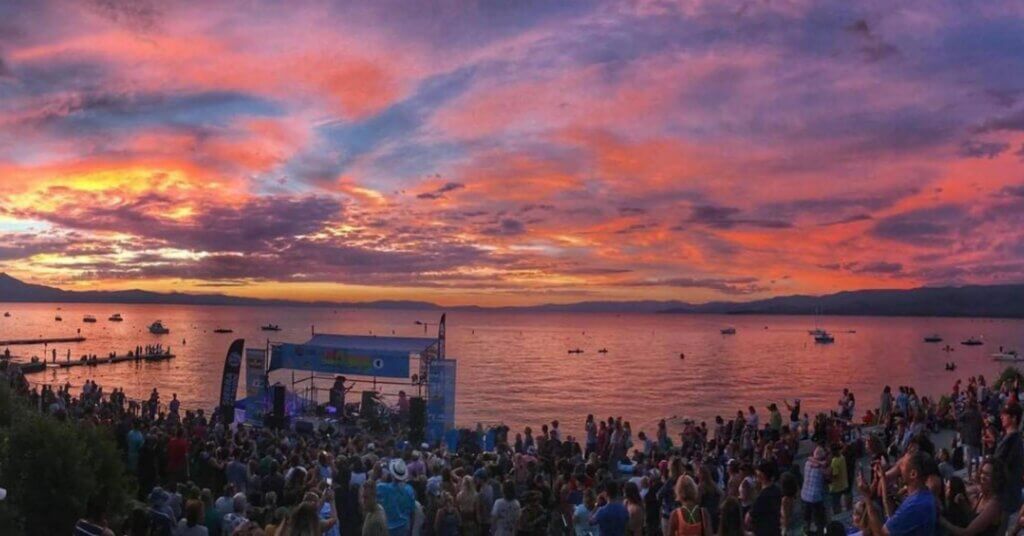 Lakeview Commons at El Dorado Beach has a boat ramp for those wanting to watch the sun dip from the water, but also an area with picnic tables and barbecues, plus a grassy knoll to get comfy in. Amenities here make beholding Tahoe's evening majesty a fun event for the whole family.
Really, there aren't any disappointing views in Lake Tahoe, it's just finding a spot that speaks to you for the ultimate sunset experience.