Edgewood Restaurant is South Lake Tahoe's greatest hidden gem. With stunning floor-to-ceiling windows and an elegant lodge aesthetic, diners enjoy striking views of mountains, pines, and the glistening sapphire lake while celebrating golden anniversaries and creating diamond memories.
Fresh cuisine, prepared daily by our masterful culinary team, is matched with a carefully selected and diverse wine list, creating a dining experience that's nothing short of noteworthy. Be sure to reserve a table just before dark to secure a front-row seat to the best show Tahoe has to offer—the vibrant Sierra sunset.
Edgewood Restaurant was recently selected as one of the "100 Most Scenic Restaurants in America for 2017" by Open Table diners. Click here to read more.
Please visit the website for current hours and menus.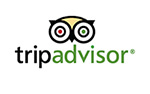 Check out the Edgewood Restaurant on Instagram
Edgewood Restaurant
100 Lake Parkway, Stateline, NV 89449