5 Winter Activities in South Lake Tahoe Beyond Skiing and Snowboarding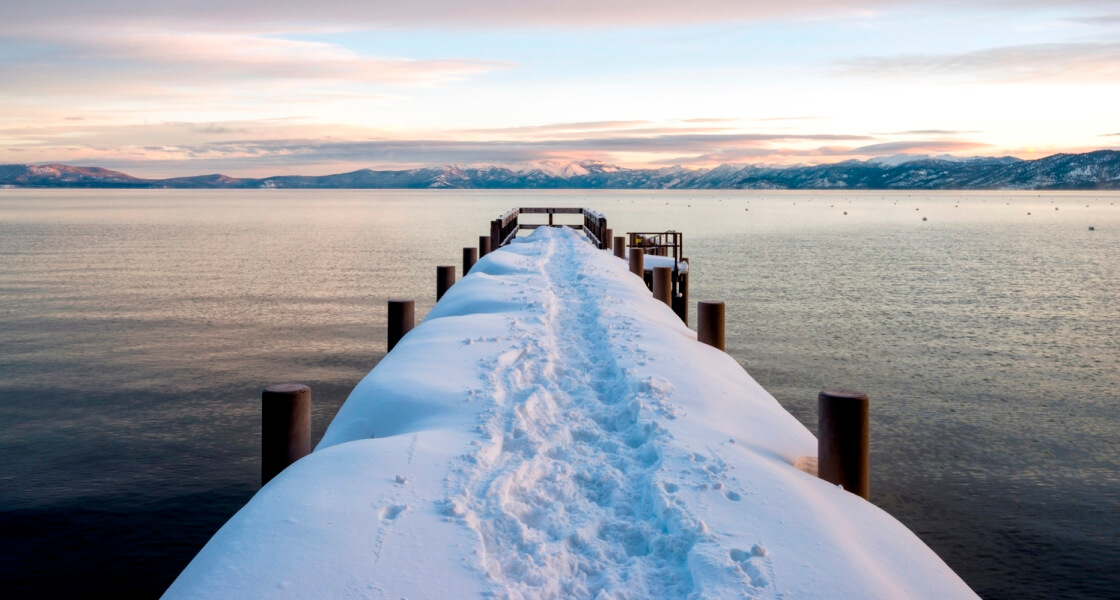 Here at Expedia Viewfinder, we're always up for different types of adventures during our travels, so we teamed up with Lake Tahoe to showcase must-try activities in South Lake Tahoe this winter. From snowmobile excursions to fireside chats, this mountain village offers slope-side attractions that are high thrill and low key.
Alpine Adventures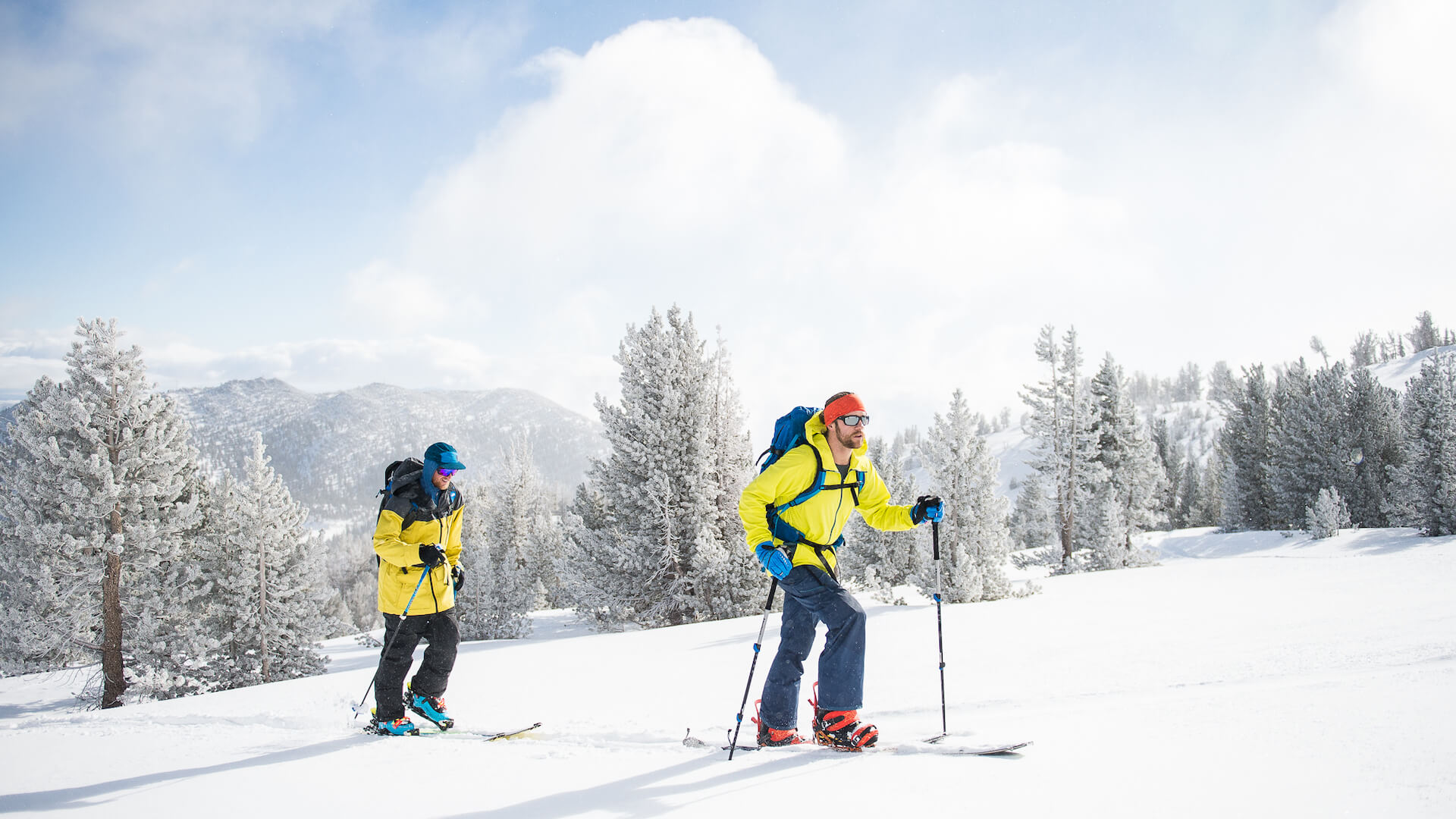 Located in the stunning Sierra Nevada mountain range, South Lake Tahoe is a hot spot for cold-weather sports. While skiing and snowboarding are the go-to activities in this outdoorsy town, there are countless other ways to spend a day on the slopes.
Cross-country skiing and snowshoeing give outdoor enthusiasts ample chance to marvel at the spectacular views and break a sweat in the crisp mountain air. Open meadows and tree-lined trails are easily accessible, popular spots throughout the community. South of town, Hope Valley Outdoors serves up more than 60 miles of trails that take skiers whisking through valleys, meadows, and mountain trails.
Snowmobile Tours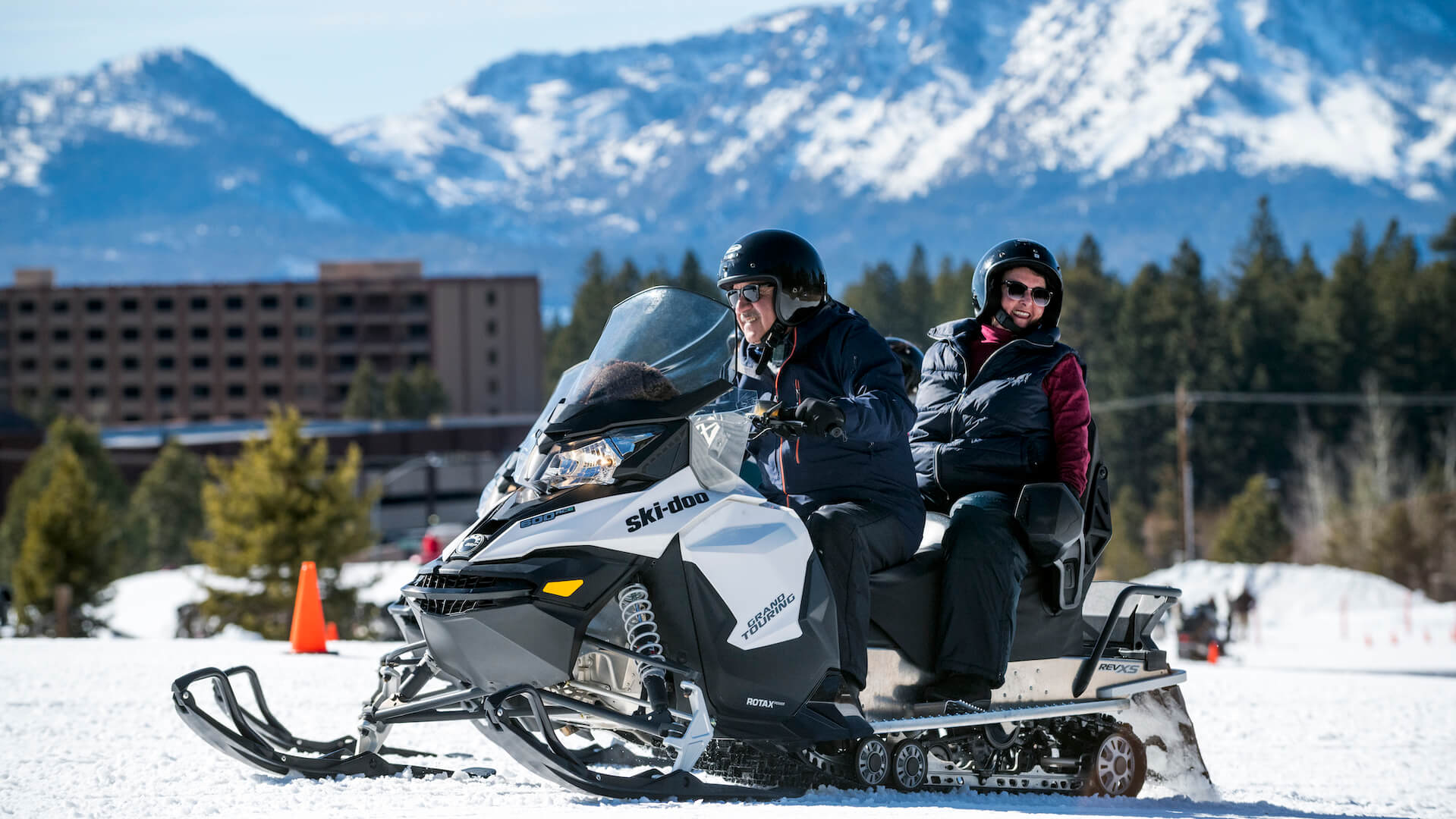 Turn up the speed with a fast-paced romp through the snow. Hop on a snowmobile tour through the mountain trails and snow-covered trees of South Lake Tahoe and Hope Valley. Zephyr Cove Snowmobile Center guides adventurers through the back-country trails where the elevation reaches nearly 9,000 feet. It's an incredible vantage point for panoramic views and the perfect spot for selfies. Lake Tahoe Adventures offers a variety of tours for all ages. Tahoe Snowmobiles is the spot for family fun.
Tubing Fun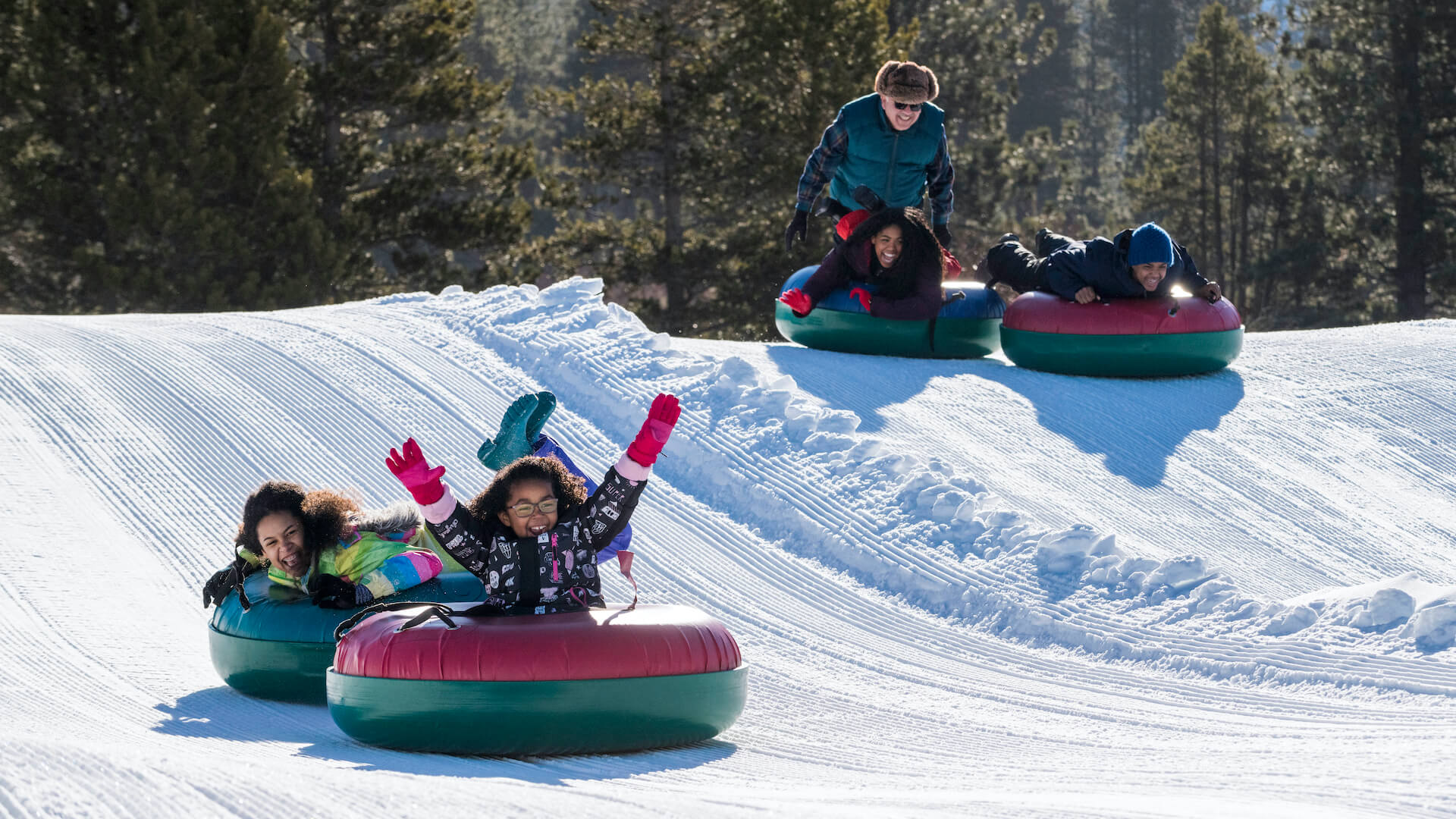 Sometimes it's the simplest things that yield the most fun. Round up the whole gang for a day of sledding and tubing on the slopes. Many ski resorts, including Heavenly Mountain and Sierra-at-Tahoe Resort, feature hills that are machine-groomed and maintained specifically for sled rides and tube slides. Gondolas and rope-tows transport riders to the top of the hill where they can race, ride, and fly to the bottom before making the trek back up again. Adventure Mountain Lake Tahoe is a great machine groomed sledding, tubing, and snow play resort for all ages on Echo Summit. Hansen's Resort has plenty of tobogganing and sledding on Ski Run Blvd. Be sure to check out the new TubeTahoe.com located at the Tahoe Paradise Golf Course in Meyers.
Sleigh Rides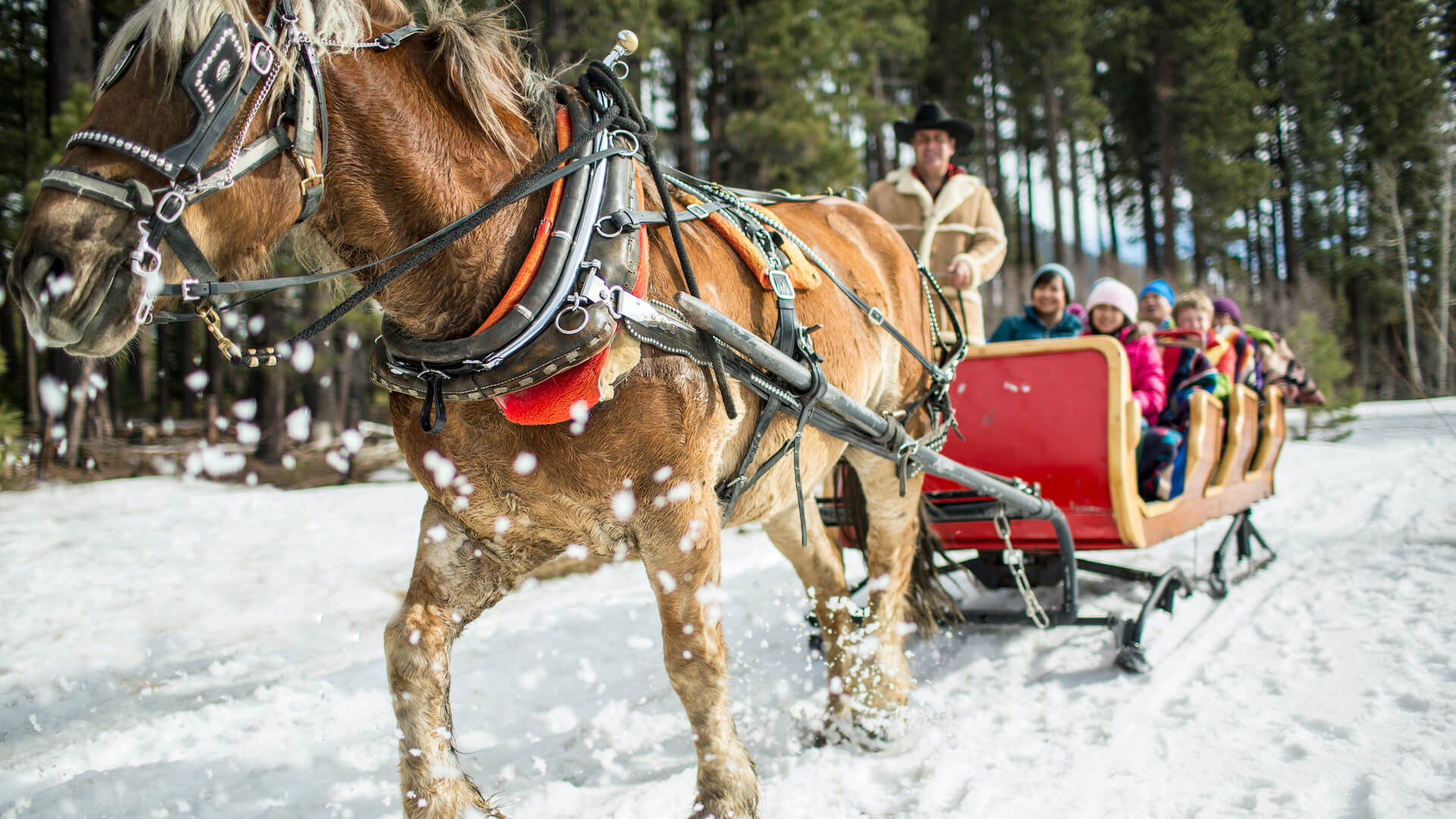 If there's any sound that completes the wintertime scene, it's the jingling of sleigh bells. Go dashing through the snow on an old-fashioned sleigh ride with the sound of tinkling bells. Powerful draft horses pull elaborately decorated sleighs across snow-covered fields and past pine-filled forests, creating the ultimate ride through the mountain landscape.
Relaxation by the Fireside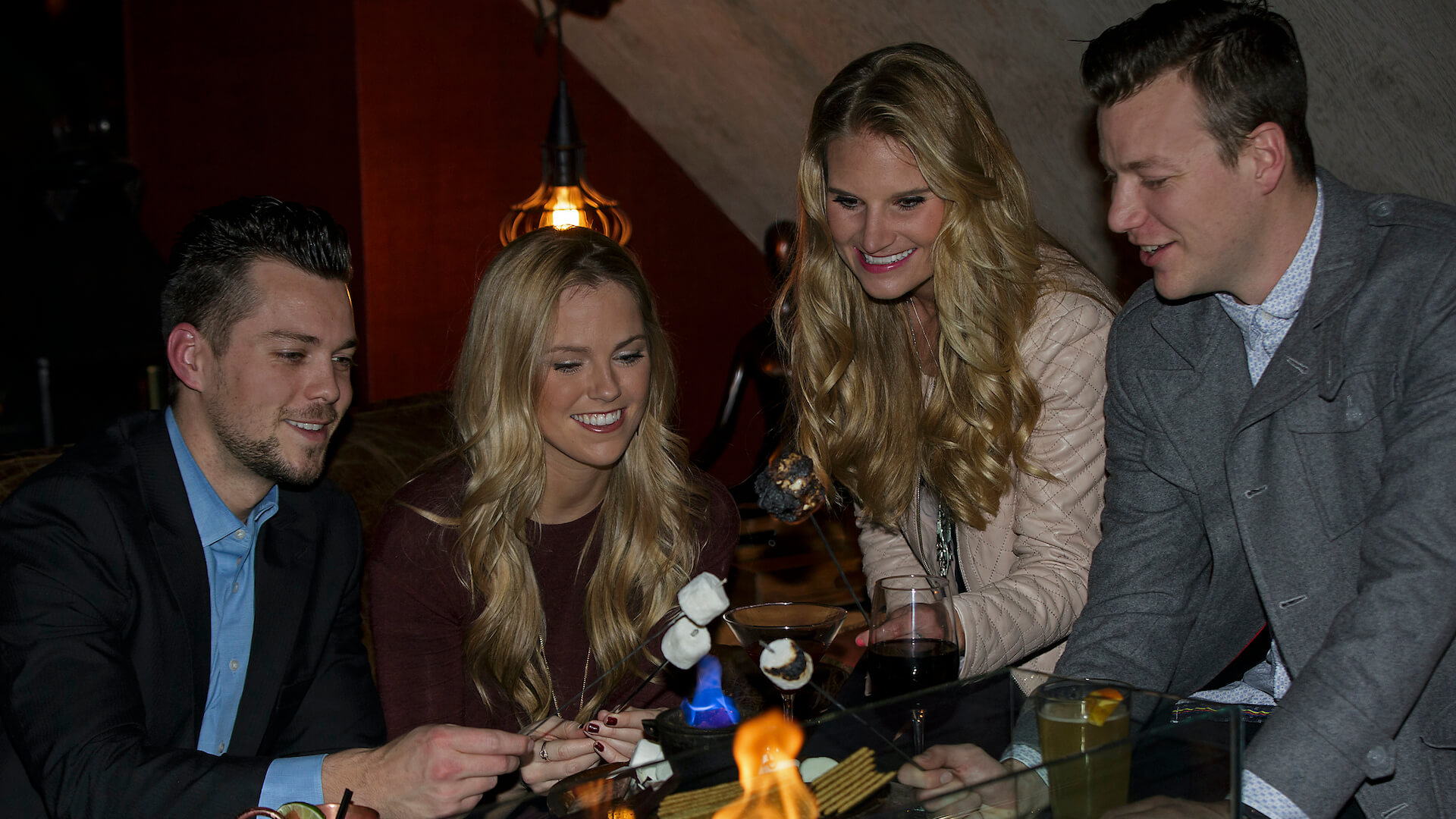 Imagine a crackling fire, cozy seating, and hours of conversation at a local café in South Lake Tahoe. The Brewery at Lake Tahoe and Revive Coffee & Wine are just a few of the local eateries that provide the warmth and ambiance of wood stoves and stone-surrounded fireplaces. Diners can sit back and enjoy a hot cup of cocoa or a mug of mulled cider before heading back out into the winter air.
While the skiing and snowboarding in South Lake Tahoe are out of this world, don't miss these other activities in between runs on the slopes. Challenging back-country trails, tubing hills, and inviting fireplaces are awaiting vacationers on the mountain. Pack up your snow gear and get ready to take on some new adventures this season.
Expedia Viewfinder joined efforts with Lake Tahoe to highlight some of the best things to do in South Lake Tahoe in winter. – Expedia Staff Writer