Lake Tahoe has mastered the art of Apres Ski, knowing that the fun in the snow can be topped off with food and drinks shared amongst friends. Getting toasty and comfortable around a fire pit while sharing stories and laughter makes for unforgettable memories. Lake Tahoe offers the top 5 off the beaten path Apres Ski locations with fire pits.
Artemis Lakefront Cafe:
This charming restaurant offers an array of Mediterranean dishes and signature cocktails that will tantalize taste buds. The cafe boasts beautiful lakefront views that can be enjoyed from the outdoor patio, accompanied by fire pits to keep guests warm. This location is a great option to either help start the ski day with a hearty breakfast or a place to relax after a winter adventure.
Coldwater Brewery:
Located in the Swiss Chalet Complex, Coldwater Brewery is the leader in bringing the Tahoe craft beer scene to life. With 8 different homebrewed options circulating on tap, guests can sample glasses of "Mr. Toad's Wild Rye" or "Stillwater Stout." Cozy up next to one of the fire pits and dig into the famous Tahoe Loaf, a sourdough bread boat filled with either cheddar beer fondue or kale artichoke dip.
Coachman Hotel:
The boutique hotel combines rustic comfort with a modern elegance that is quite inviting for an Apres Ski gathering. Only a few blocks from Heavenly Village, the Coachman Hotel welcomes guests to sip on beer or coffee while relishing the warmth of a fire on the vast deck.
Jimmy's at the Landing: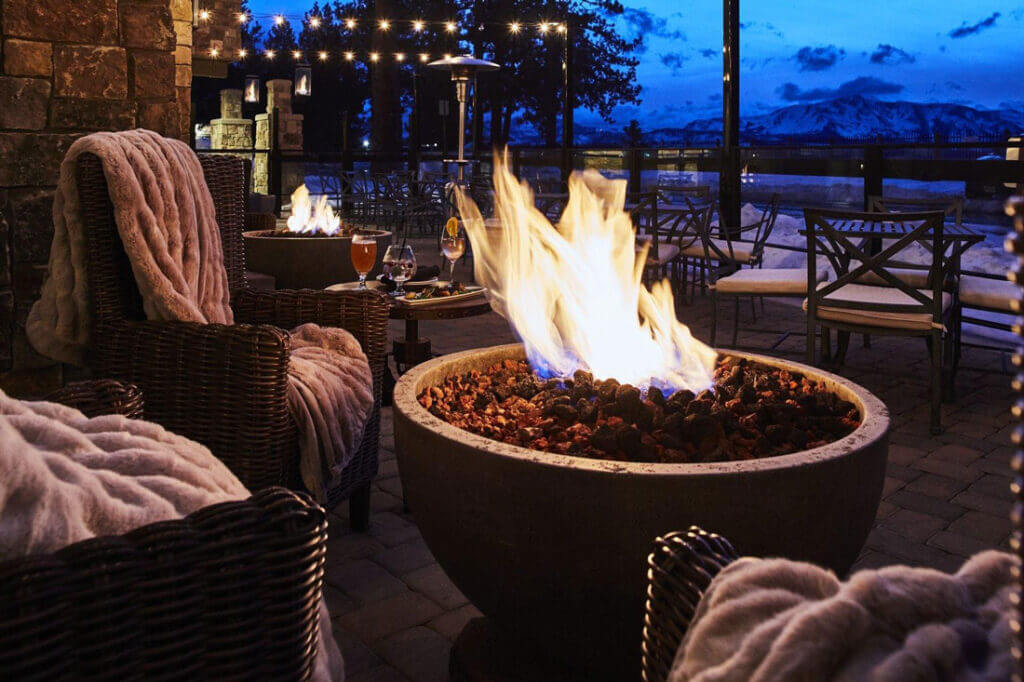 Overlooking the waters of Lake Tahoe, Jimmy's at the Landing offers eclectic dishes paired with a selection of draft beers, wine or cocktails. The welcoming indoor and outdoor seating areas make for the ideal setting for Apres Ski. Jimmy's also hosts an extensive Happy Hour menu to enjoy while reminiscing with friends next to the fire.
Emerald Bay Bar and Grill:
For an evening filled with live music, drinking games and social companions, Emerald Bay Bar and Grill satisfies that craving. Located on Emerald Bay Road, this bar and restaurant are a favorite among locals and visitors as the perfect location to unwind Apres Ski. Snack on some delicious bar food classics or try a signature dish such as the Naughty Chicken, while nursing a frosty pint.
Check out Lake Tahoe on Instagram