No matter how much you enjoy Lake Tahoe's slopes, your vacation won't be as memorable without time to explore. Instead, be sure to set aside enough time to hit up other winter-time activities that you might not have considered.
Sip One-of-a-Kind Hot Beverages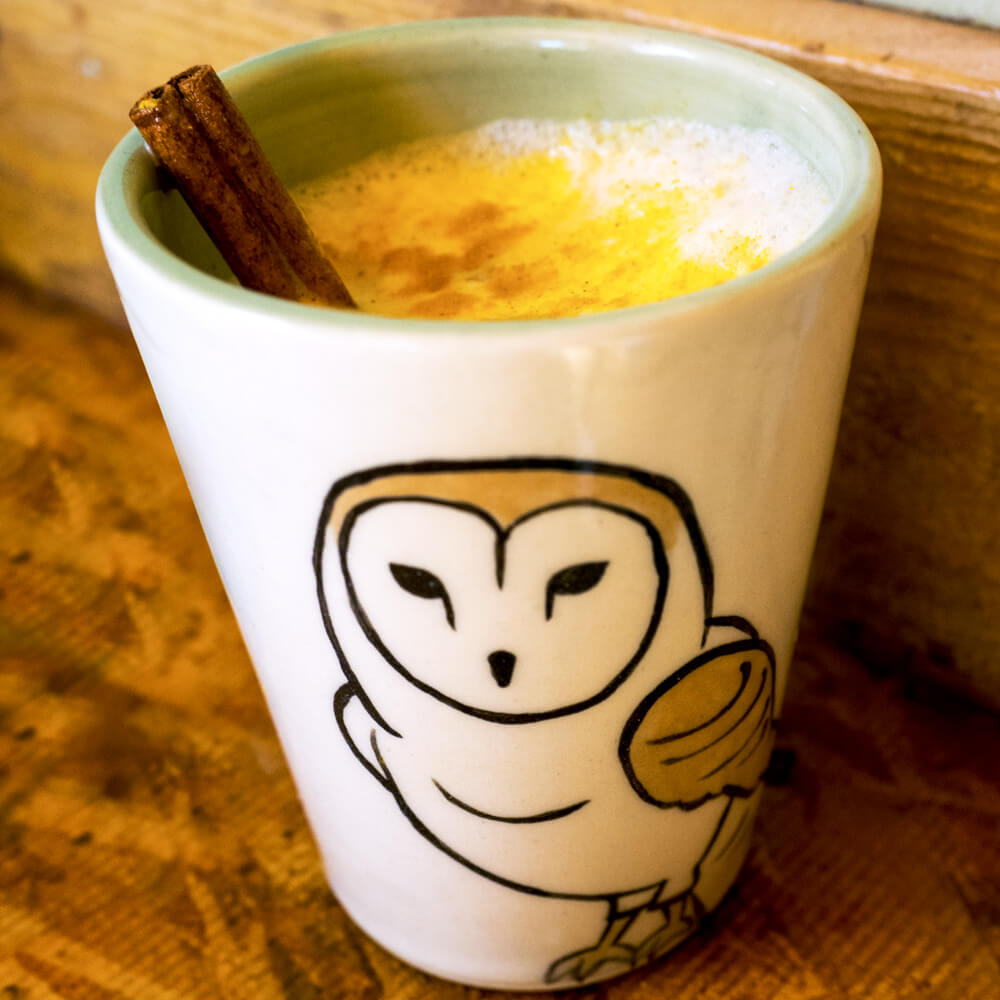 For the foodie in your group, hot beverages aren't just "coffee" or "hot cocoa". They're an opportunity to explore the artistry a given restaurant or café provides. For those looking for creative coffee drinks, try the Black Cabin Coffee's Fireside Mocha — a spicy concoction made with ancho & chipotle chili spice. Spicy not your thing? Then it's time to stop by either Free Bird Café location and grab a cup of their labor-of-love made-from-scratch Chai tea.
Take a Dip Into Some Hot Springs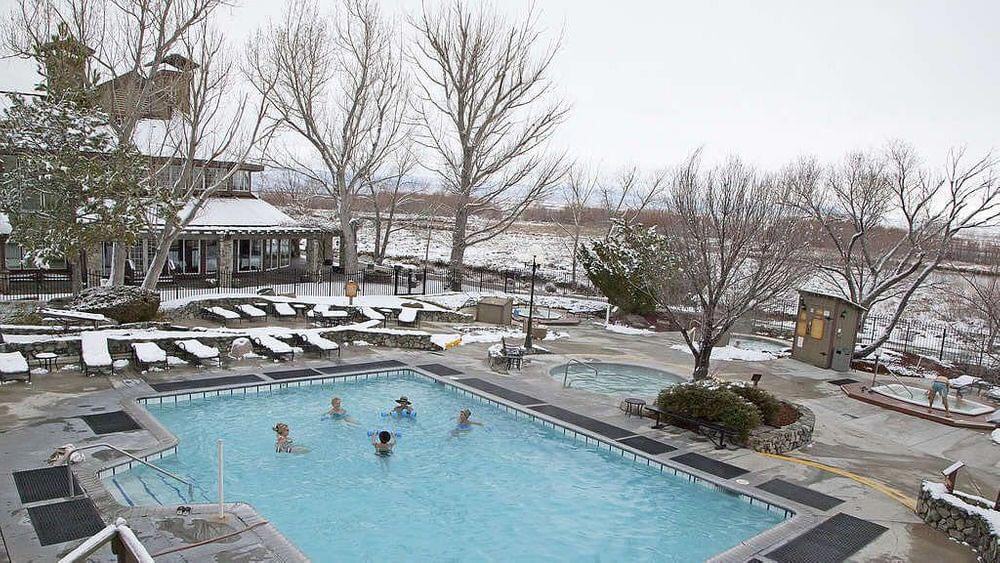 Mark Twain said it best when he stated that "he was relieved of pain and gained in spirit" when visiting hot springs in the Lake Tahoe region back in 1887. Nearly a full century later, you can still take a dip into these same hot springs at the David Walley's Hot Springs. These aren't the only ones either that you can explore on a day trip from Lake Tahoe. For a full list of hot springs that will surely fit your fancy, check out our article "Escape the frosty Lake Tahoe air with a Hot Springs Day Trip."
See Lake Tahoe From The Sky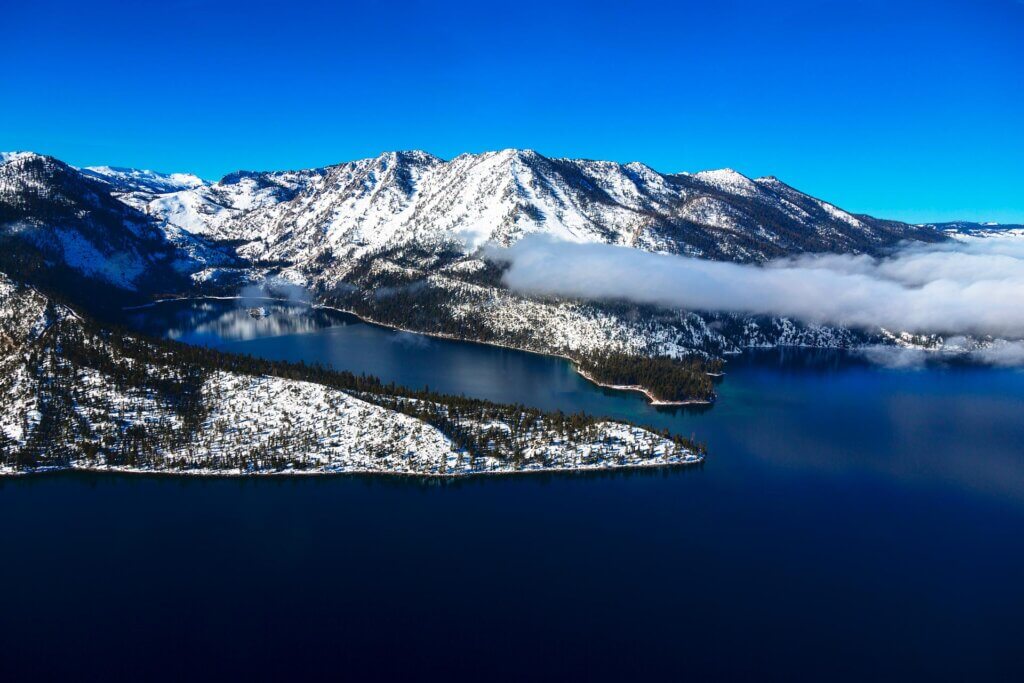 There are so many ways to see the richness of Lake Tahoe, but what about from the sky? The expert pilots from Tahoe Helicopters offer you the opportunity to see iconic sights. Imagine the beauty of Emerald Bay, Fallen Leaf Lake, Desolation Wilderness, Crystal Bay or Sand Harbor from thousands of feet above. They offer all kinds of flights, including an hour-long sunset tour. Be sure to bring your camera and be the envy of all your friends.
Go Rock Climbing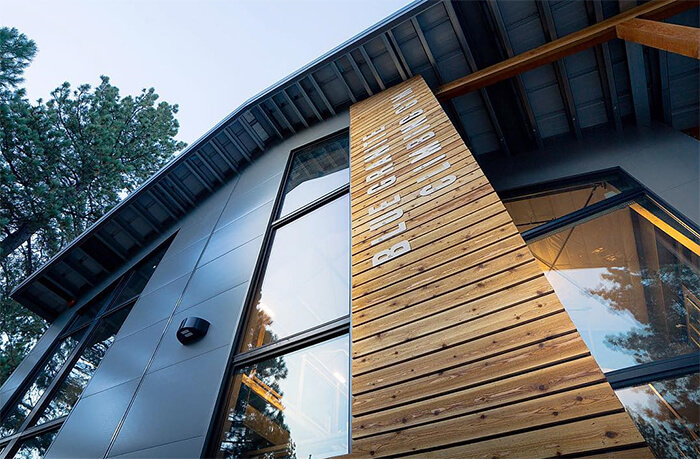 In the summer, the world-renowned Lover's Leap provides impressive rock faces to climb. But what if you want to do it in the winter? Well, you're in luck! South Lake Tahoe's first indoor climbing gym has opened its doors for business, allowing for year-round rock climbing. Blue Granite Climbing Gym offers beginners and experts alike a full lineup of classes & clinics, including youth programs and special events.
Learn To Curl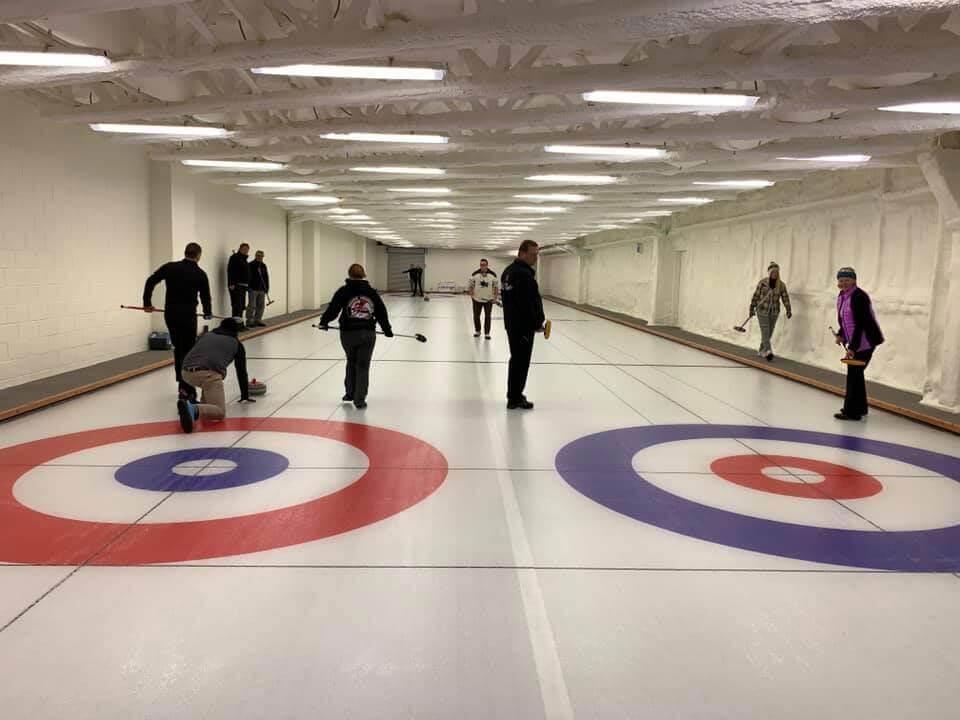 The Olympic sport of curling has really gained in popularity over the past few years. A game similar to bocce or lawn bowling, it's instead played on the ice and is the perfect activity for anyone to try. On Sunday evenings at the Lake Tahoe Ice Arena, you can try it yourself as part of "Learn to Curl" classes. Lake Tahoe Epic Curling (LTEC) provides the ice, equipment, and instruction. All you have to do is show up ready to go! In addition to the regular meet-ups, training and the newly formed league play, LTEC provides private group curling opportunities & curling events for corporate get-togethers, family reunions, parties or any other sort of gathering.
As you can see, winter-time has lots of activities to enjoy. There are many kinds of fun hiding among the snow-capped peaks of the Sierra Nevada when in Lake Tahoe.