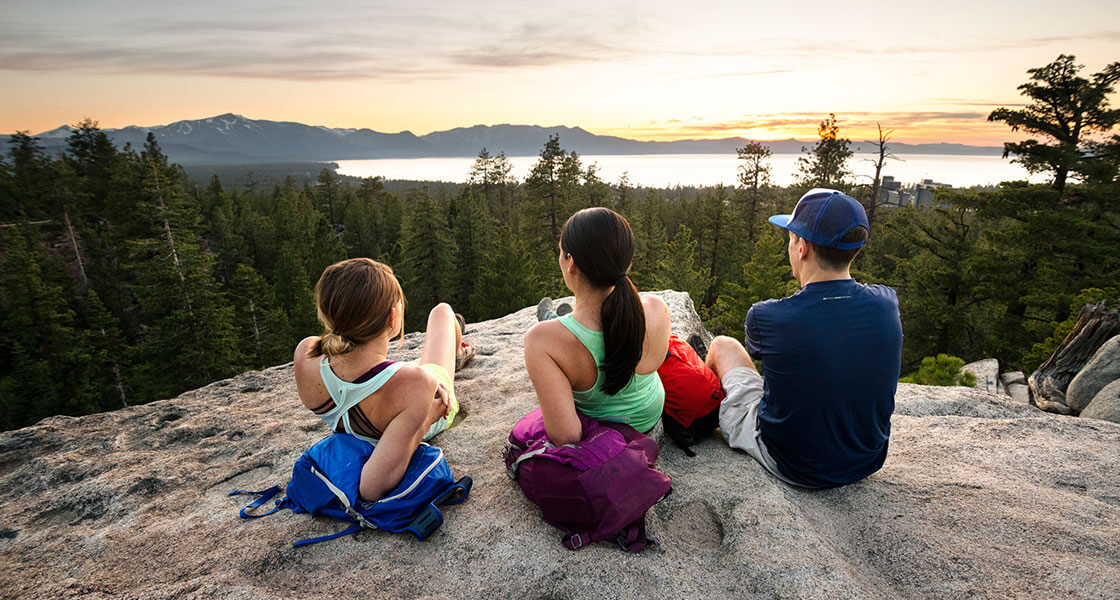 Throughout spring and summer2021, The Lone Star state will have a multitude of options to fly to Reno-Tahoe from Houston.
United Airlines will offer nonstop flights from George Bush Intercontinental/Houston Airport (IAH).
Southwest Airlines will offer nonstop daily flights from William P. Hobby Airport (HOU) beginning May 28.
Please consult airline websites for flight schedules and times.
Houston To Lake Tahoe Flights Are Direct
There's nothing worse than having to switch flights to get somewhere. If you're flying from Houston to Lake Tahoe, the good news is that you don't need to. Nonstop flights are offered from both Houston's Hobby and George Bush Intercontinental Airports straight to Reno Tahoe International Airport, making it easy for you to get here lickety-split. Not enough? Here are a few more reasons that you should start planning those flights from Houston to Lake Tahoe today.
A Heaping Spoonful Of Motorized Fun With The Scenery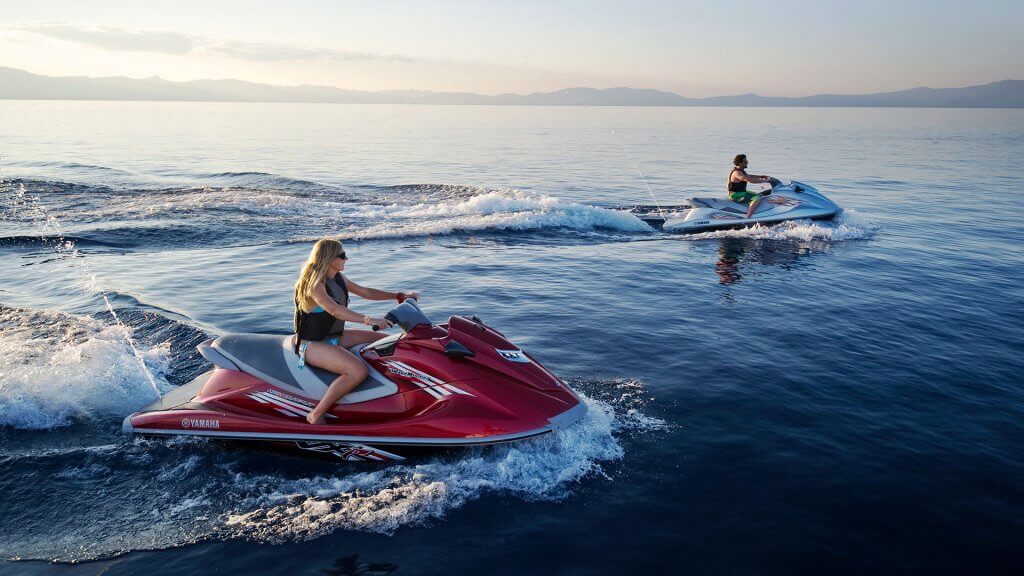 Lake Tahoe is the epitome of everything for everyone. You have hundreds of miles of trails to hike and Caribbean-like beaches to lay on. Not to mention more than a dozen world-class ski resorts. What many don't realize is that along with all the natural opportunities to have fun, there's a host of motorized adventures you can partake in too. In the summer, you can rent a boat or jet ski for some fun action water sports. And in the winter, go on a snowmobile adventure reaching elevations of up to 9,000 feet with views of Tahoe only a few enjoy in the snowy months.
Beat The Summer Humidity & Heat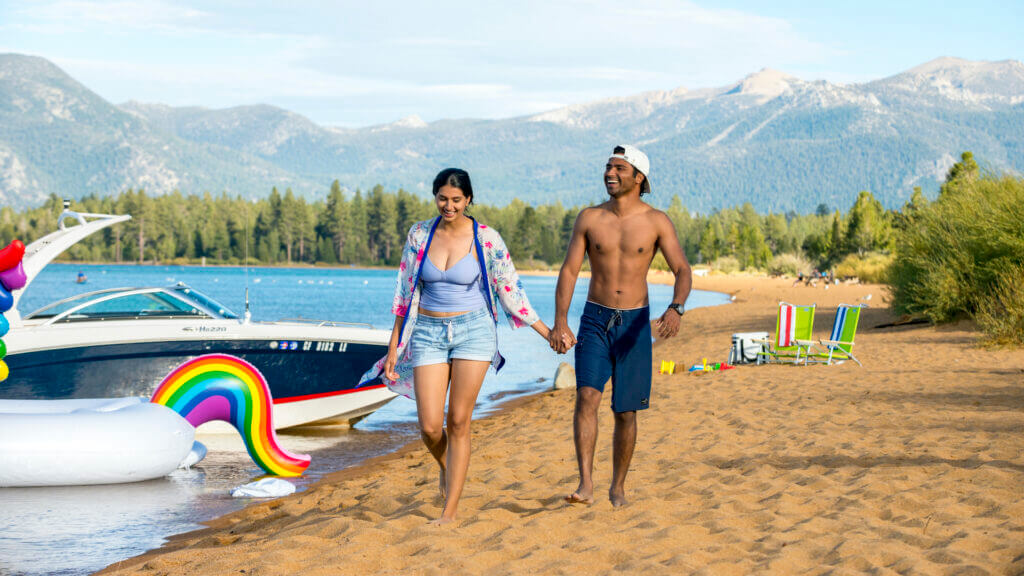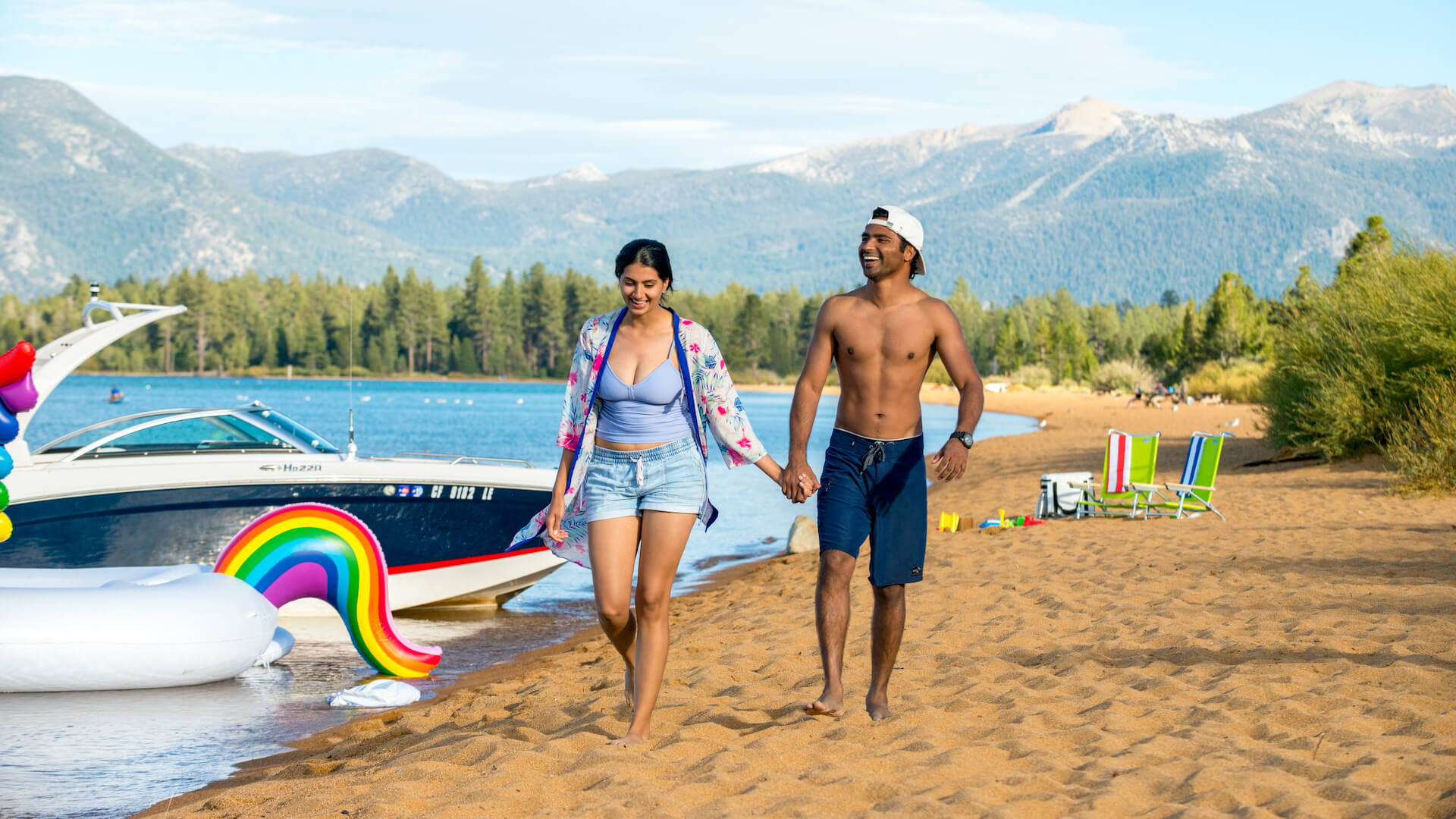 Although Houston has a lot to offer from food, culture, and cuisine, one thing that you may want a break from is the heat and humidity. If you're coming from Houston to Lake Tahoe, know that the climate in the summer is as good as you're going to find ANYWHERE for beach weather. Nearly 90% of the days are sunny and the summer temps hover on average between 69 and 77 degrees without feeling any humidity. You're not going to get much better than this when it comes to perfect weather to enjoy the miles and miles of beaches.
Snow The Way A Texan Would Want It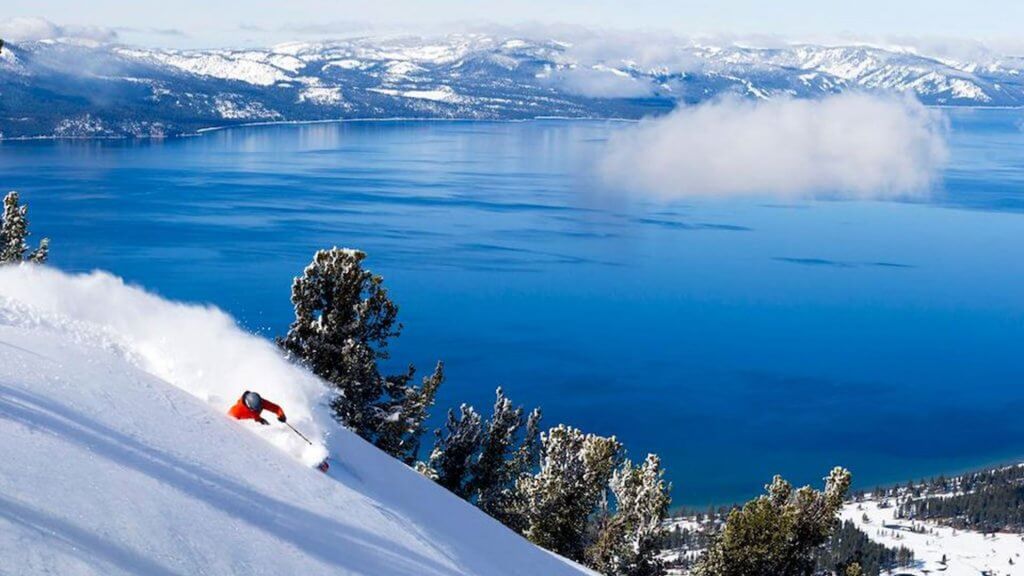 There's a reason that you call Houston home. You don't like cold weather or cloudiness. When it comes to a snow destination, Tahoe is #1 for Texans. In fact, if they were giving out an award for the best weather to ski in Lake Tahoe, we would win every winter. For starters, we get some of the most snow in the country. Nearly 500 inches of snow blanket the peaks every season, but it comes on average only 50 days per year. This translates to about three days of beautiful sunshine weather for every day of fresh powder. In summary, have your cake and eat it too!
Great Cuisine After A Big Meal Of Fun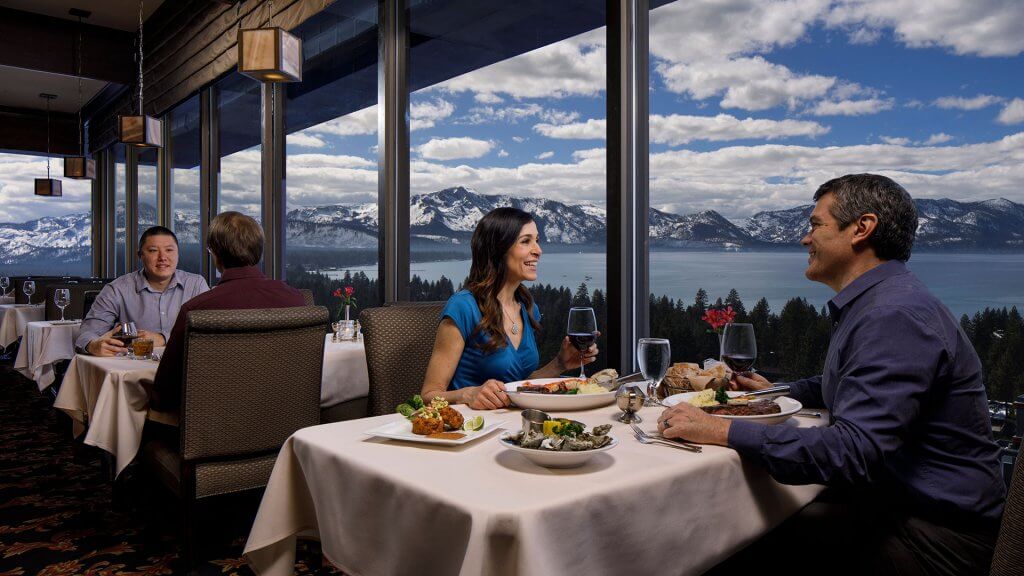 It's widely known that Houstonians love food. In fact, Houston residents eat out more than any other city in America. We know that after a day of experiencing all that Lake Tahoe has to offer, you'll need to go out and celebrate. From a host of juicy burger joints to dinners with sweeping panoramas of the largest alpine lake in North America, you'll find it here. And if you enjoy craft beers, we're home to not one brewery but an ENTIRE beer trail that you can explore.
As you can see, whatever you imagine your perfect trip to be, you'll find it in Lake Tahoe. We think you'll have to plan multiple trips to each season and experience what they all have to offer.
Ready to start planning your trip? Start with our handy Lake Tahoe Travel Planner here.
Come Back Again. And Again.
Things to Do in Tahoe for Every Season
Sure, we're a little biased, but there's never a bad time to visit Lake Tahoe. Pick a season, any season. Celebrate summer in the Sierra with a hike to Emerald Bay State Park or make a splash at Pope Beach. Discover why Tahoe winters are legendary for skiing and holiday fun at the Heavenly Village and Ski Resort. If you want to avoid the high season crowds, visit Lake Tahoe in the spring to hit the slopes in sunglasses and a t-shirt, or come in the fall when the mountains are painted in autumn colors and hiking is at its best. Regardless of when you visit, there's plenty of Lake Tahoe activities.
Houston to Lake Tahoe
Check out Lake Tahoe on Instagram