There's nothing that works up an appetite like the great outdoors of Lake Tahoe. From marvelous hikes to see waterfalls to skiing epic lines at our ski resorts, these adventures deserve an award or rather a treat. Maybe it's the aroma of grilling. Or the flavors of a fresh bun and perfectly seasoned meat. Or the nostalgia of a simpler time. Regardless of the reasons, for carnivores, there really isn't anything more rewarding than a scrumptious hamburger. And after a day of fun on the water or in the mountains, you deserve it too! To help, here are five of the best burger joints in Lake Lake Tahoe.
Izzy's Burger Spa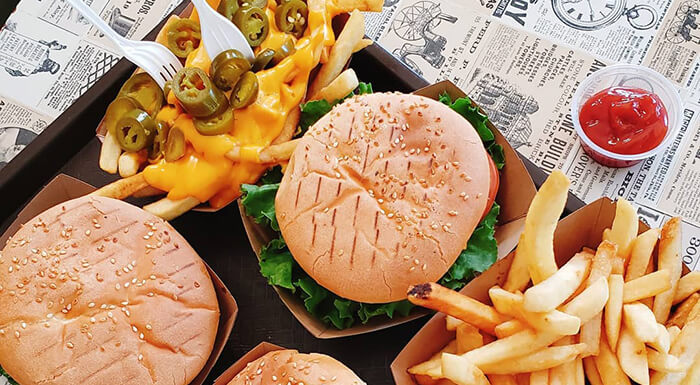 When you ask a long-time resident or visitor where's the place to get a burger, many of them will point you to Izzy's. And rightly so. This establishment has been a LONG-TIME institution on the south shore serving burgers since '82. Offering a fun outdoor patio deck and done the old-fashioned way – charbroiled and always using the freshest hand-prepared ingredients. The name of the spot AND food will be forever "charred" in your mind.
California Burger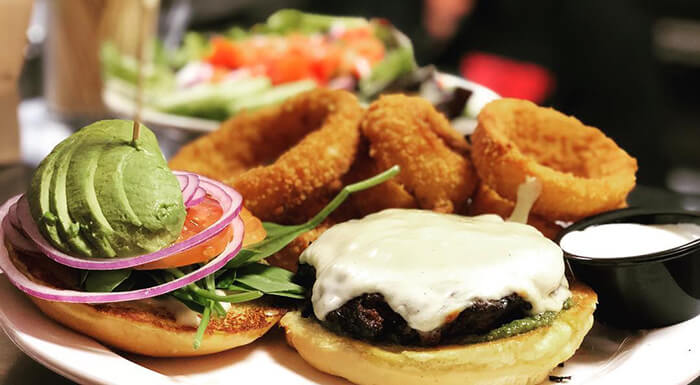 I'm Going Back To Cali… Burger That Is
For those feeling a bit more gourmet on their bun-tastic foodie adventure, look no further than California Burger. Located within the Heavenly Village area, this spot has an assortment of flavorful variations like the Californian. This concoction is topped with avocado, tomato, spinach, red onion, California jack cheese, pesto, and their house-made garlic aioli. For vegetarians that still want the joy of a burger, they also have the Pretender, which is a chipotle black bean burger instead of beef.
Burger Lounge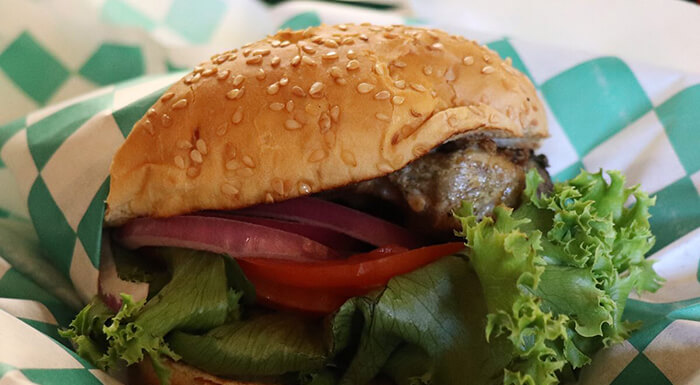 Post Emerald Bay Hike Re-fuel At Burger Lounge
As many a visitor zooms to see places like Eagle Falls or Emerald Bay, they pass the quiet unassuming Burger Lounge. For those in the know and now you will be too… be sure to make a pit-stop here after a post-hike or outdoor activity. Serving up thirty (yes 3-0!) different options for hamburgers, you'll find something that fits your taste buds even for non-meat lovers. The Michael-Angelo is a veggie patty served with basil pesto, mozzarella and grilled onions on a grilled wheat bun.
Lucky Beaver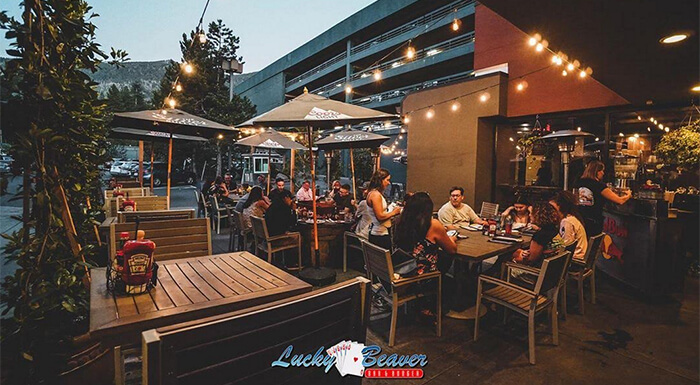 Double Down On A Scrumptious Steakburger at Lucky Beaver
After a long night of gaming or a late show, there's nowhere better to go than Lucky Beaver. Located smack dab in the casino corridor within a narrow building, it's open 24 hours to serve the hungry masses. Don't let the long hours deter you. They serve a FANTASTIC hamburger. In fact, the first thing you'll notice stepping into the restaurant is the rotating grill flame-broiling scrumptious patties to order. You aren't just getting any type of ground chuck either. Their steakburger patties are a combination of short rib and chuck roast that comes right off the bone and chopped to form a perfect combination.
Big Daddy's Burgers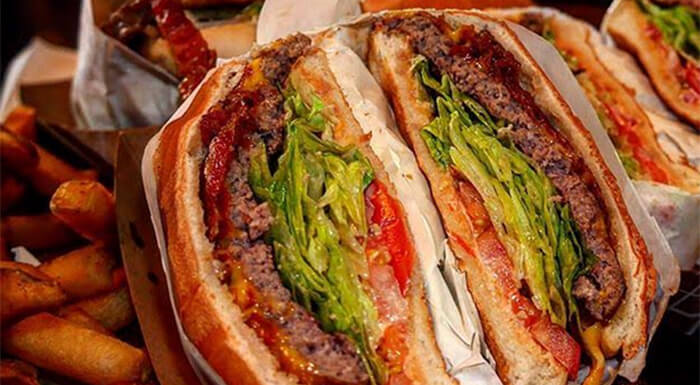 If you're in a hurry and looking for a great tasting burger, Big Daddy's is the spot. An old school down-home burger joint at some of the most affordable prices in the region. Keep the order simple and pick up a fresh-to-order burger and a side of their seasoned fries. You'll be happy, full, and still, be left with a few bucks in your pocket.
From high-end gourmet to budget-friendly and fast, these five burger joints will be sure to satisfy that "itch" for a tasty classic we all can enjoy.
Check out more Burger Joints at Lake Tahoe on Instagram: