What To Do In Tahoe When There Is No Snow
Sometimes the weather in Lake Tahoe can be finicky. When the snow blankets the hills, skis, and snowboards are busted out in record speed by visitors and Tahoe-ites. 
Wondering what to do in Tahoe when there is no snow? Luckily, there's so much more to Tahoe than ski resorts in the wintertime. Families can find endless fun from the lakeshore to the mountaintops, sans skis. 
Icy Invigoration
Get outside!
Glide gracefully across the ice — or perhaps fall a bunch and laugh — at Edgewood on Ice. With its spectacular lakeside locale, an ice rink is an ideal place for that Tahoe winter-wonderland experience. Gaze at the steep, snow-capped peaks while dancing around the rink and forging a family story to last for decades.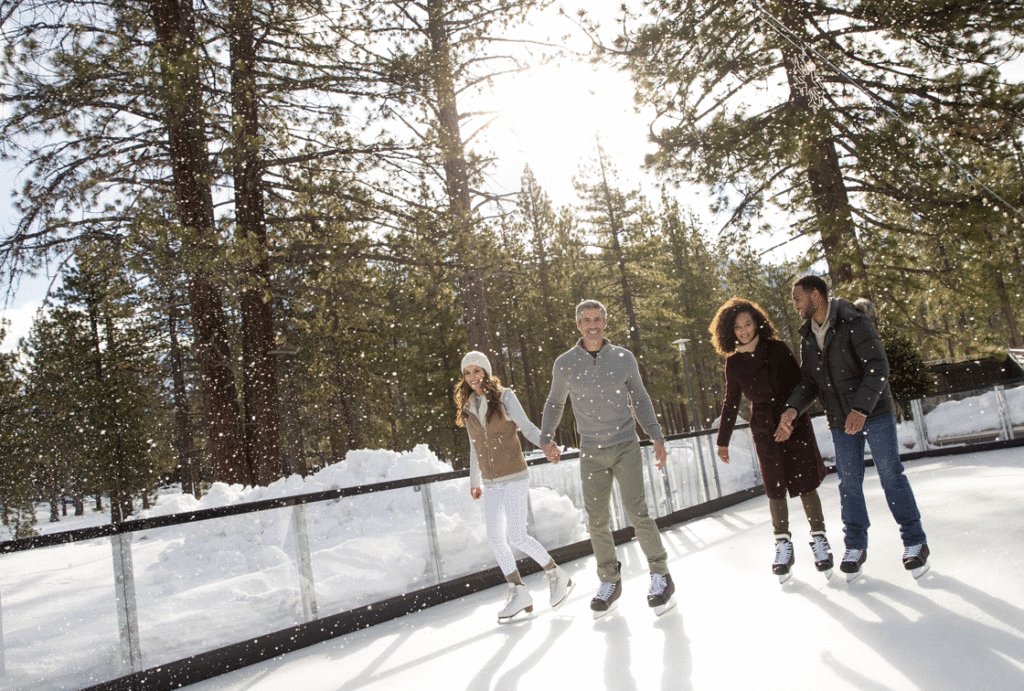 You can also strap some snowshoes on your restless brood at Lake Tahoe's Camp Richardson Historic Resort and head for the hills.
"No, these aren't tennis rackets, Jax. We walk on them through the snow!"
Think of the endless adventures and conversations you and the family can have meandering through the trails surrounding Camp Richardson. You can also opt for cross-country skis. They have a full array of wintertime family fun at the water's edge to keep everyone engaged…for a few hours at least.
When your trek is complete, get the kids some steaming cocoa at The Beacon Bar and Grill, and maybe the grown-ups a refreshing Rum Runner, The Beacon's signature cocktail. Then tour the Tallac Historic Site nearby for a hearty dose of Tahoe's past.
Another option is to rent a Fat Bike from South Shore Bikes or Sierra Ski and Cycle Works and tackle the terrain in a new way. With large, squishy tires, a fat bike can let you cruise on sand or snow safely, plus on two wheels instead of two planks. The kids will be bragging to their friends about it for years.
Watching the Water
Want to be truly awed?
The M.S. Dixie II departs from Zephyr Cove on its way to extraordinary Emerald Bay, where guests on the paddlewheeler can see some of Tahoe's most picturesque scenery, along with the historic Vikingsholm castle. Ready yourself for a bounty of "oohs" and "ahhs" from the little ones on this hours-long adventure on the Lake.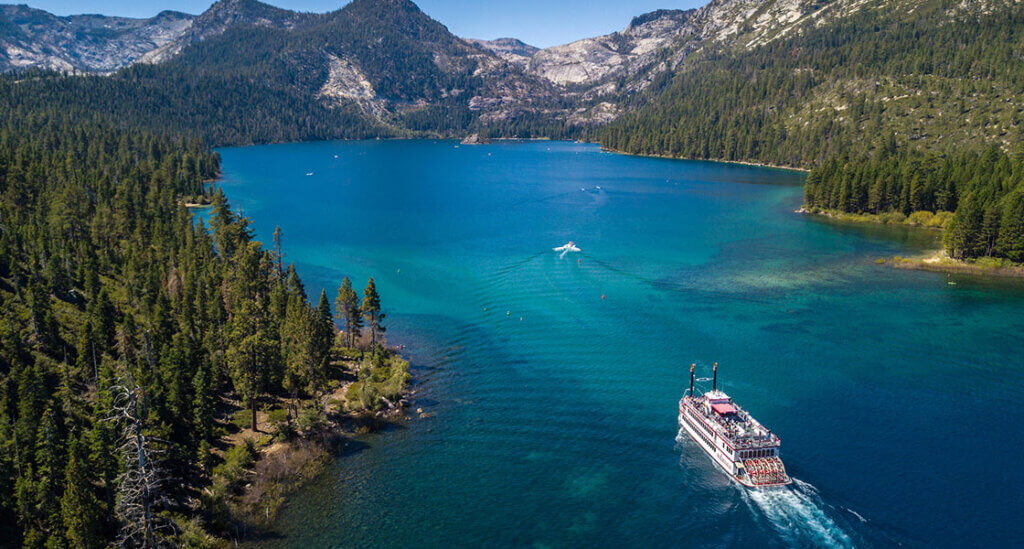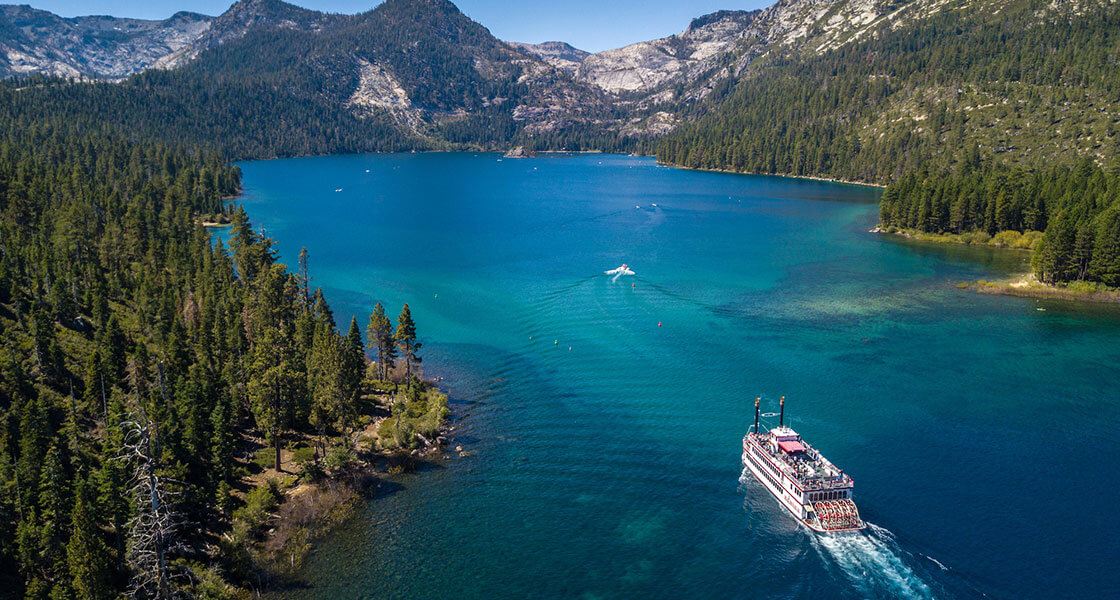 Or head to Heavenly Resort for an unbelievably elevated family excursion in Lake Tahoe.
Hop in the Mountain Gondola at the base of Heavenly, and climb more than two miles hovering over the earth. Jaw-dropping views of Lake Tahoe and the towering peaks culminate at the top of the mountain, where you can explore the hiking trails and grab a snack with the family.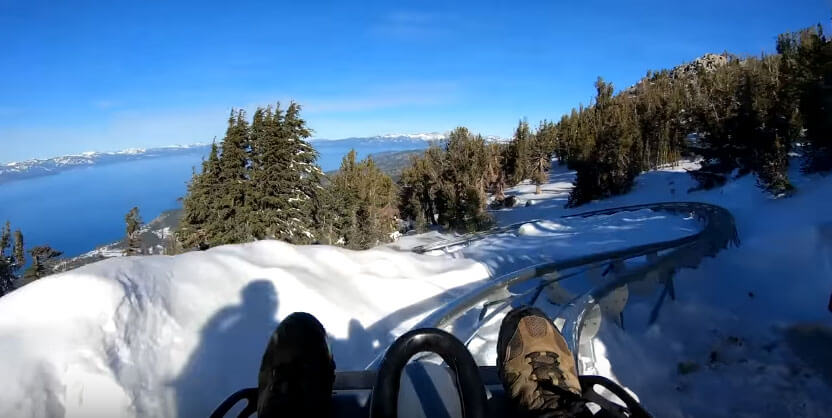 For an additional adrenalin spike, let gravity take over while riding the Ridge Rider Mountain Coaster down the mountain. This exhilarating sled built for two, courses down the hill on tracks while you watch the exquisite alpine scenery whoosh by. It's positively breathtaking.
In the Wilderness
Take a hike!
Take the young 'uns on an awe-inspiring hike where John Muir once explored. Glen Alpine Springs is touted as Tahoe's first tourist destination, and home to the serene and stunning Fallen Leaf Lake and Glen Alpine Falls.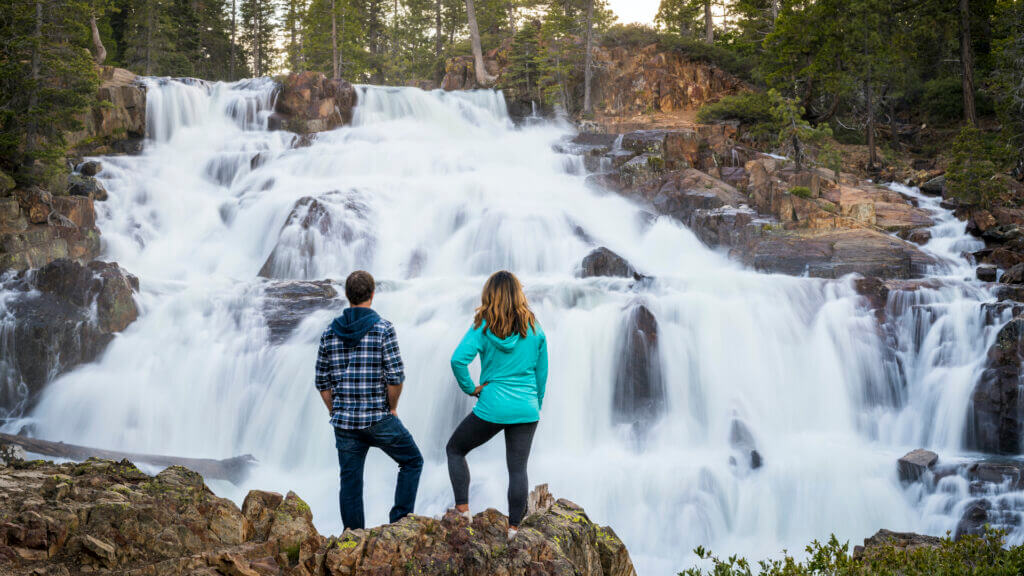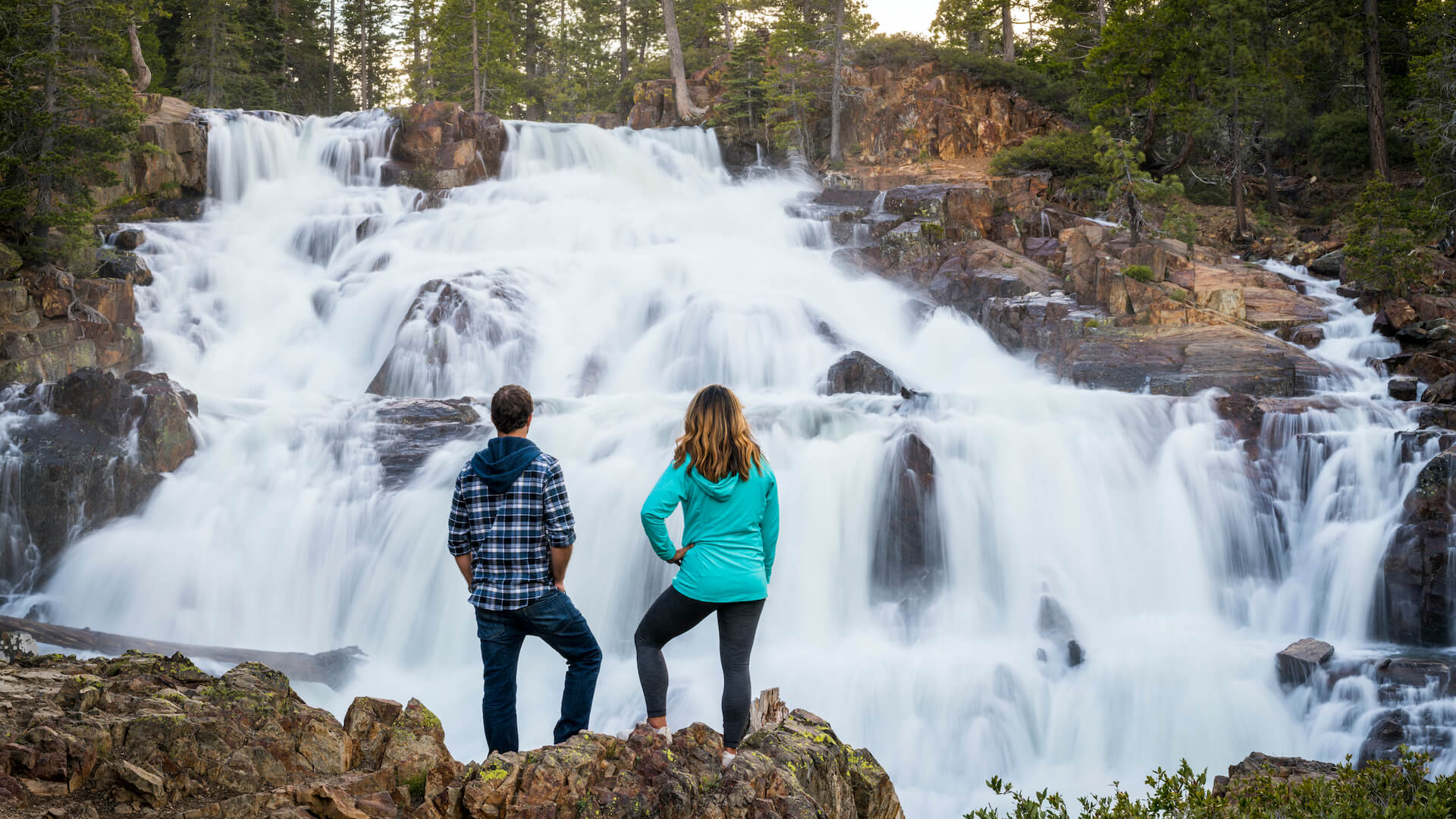 Wander where the first Sierra Club was founded in 1892, and what is now the world-renowned Desolation Wilderness. A feeling of humbleness hits with grand Mt. Tallac looming in the background, and nature showing off all around you.
Have you tried disc golf?
It's a ball. No, wait, a disc.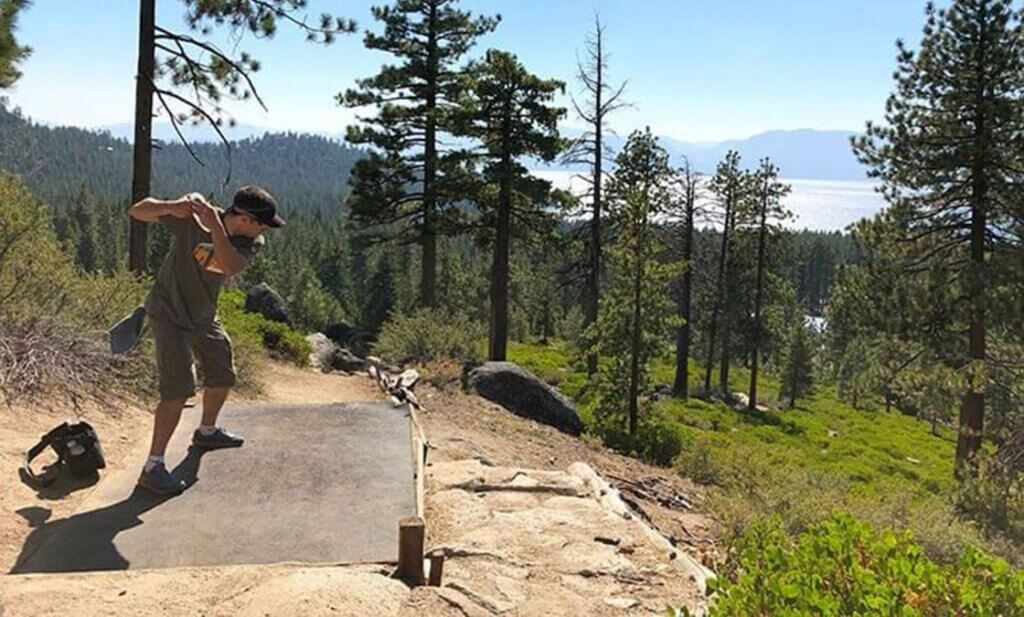 In Lake Tahoe, three courses entice strong arms to toss frisbee-like discs into "holes" amidst a forested setting. Bijou Community Park, Zephyr Cove Park and Tahoe Paradise Disc Golf Course offer abundant holes to play and keep entertained all day. Beginners may appreciate the ease of Bijou's course over the challenges of the others. Or go big, because it is South Lake Tahoe.
That's what we do here.