Visit Lake Tahoe is here to help make the planning process a breeze when you host your event in our area. Utilize these six tips to ensure your youth sports tournament in Lake Tahoe is a success.
1. Take Advantage of Visit Lake Tahoe's Planning Services
When you partner with our team, you are provided convenient services to make sure your athletic event is set up perfectly down to the last detail. We can assist you with putting together any sports competition:
Basketball
Soccer
Baseball & Softball
Volleyball
Water Skiing
Hockey
Skiing
Snowboarding
Fishing
Waterboarding
Golf
Biking/Cycling
Visit Lake Tahoe offers all the services you need, including helping you with venue selection, hotel and resort booking, transportation recommendations, itinerary planning, and much more. We have worked with sports planners to arrange all kinds of iconic events, and we want yours to be just as special.
2. Book a Stay in One of Our Affordable Hotels for Teams
Planning a relaxing stay for all your attendees is simple when you host your sports event in Lake Tahoe. Offering various types of lodging, we have a place to retreat that fits everyone's comfort level. Your sports fans can stay in traditional hotels, motels, casino resorts, bed and breakfasts, cabin rentals, and more. The door is always open here, so come in and stay awhile.
3. Plan Kid-Friendly Fun and Entertainment for After the Game
We know kids and their families will be attending your athletic event, and after it's over, the demand for fun won't stop. Good thing you're hosting your competition in Lake Tahoe. There are all sorts of kid-friendly things to do in our destination that will keep your attendees having a blast. Whether they want to game, tour cool locations, or sink their toes in the sand at the beach, there is something for everyone.
And we haven't forgotten about the adults. Lake Tahoe has fun and entertainment for the grownups too, including spas, shopping, and a unique nightlife that will give the cool crowd a memorable night on the town.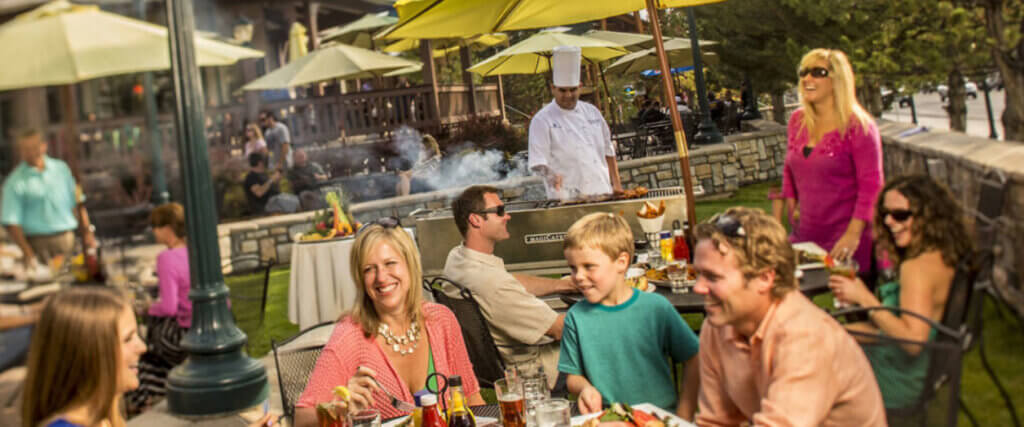 4. Dine in Our Affordable, Family-Friendly Restaurants
Grabbing a bite to eat for the whole family is simple in the Jewel of the Sierra. From quick, on-the-go meals to fine dining food options, we have restaurants that serve delicious items to please anyone's palate.
The best thing about our eateries? Many of them are happy to host kids and can accommodate groups of various sizes — making them the perfect dine-in spots for youth sports teams. Your young athletes can satisfy their appetites before and after the sporting event by dining at: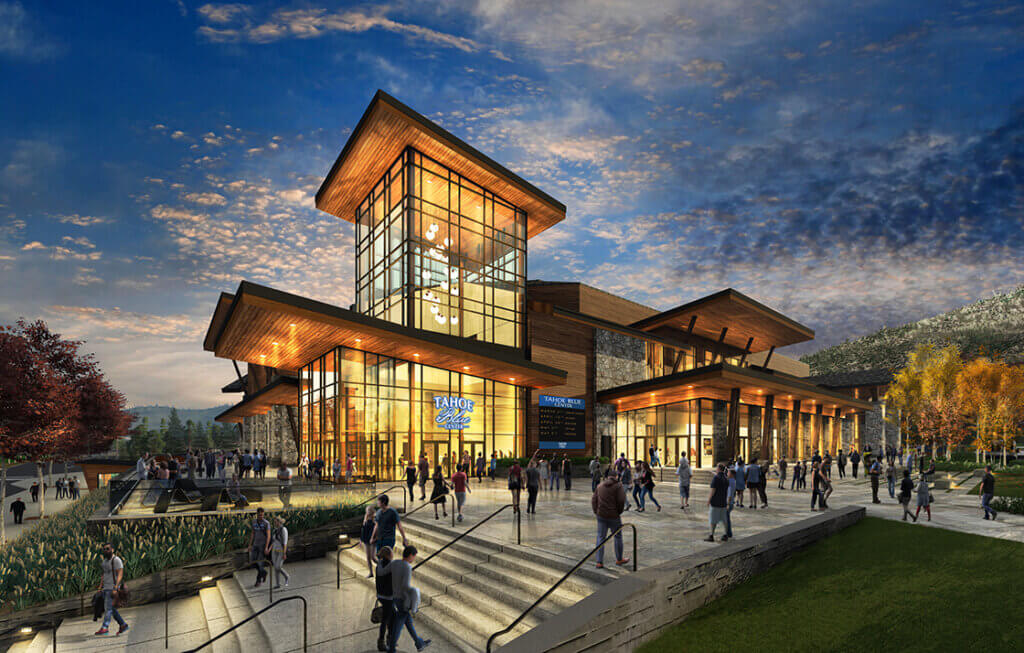 5. Book One of Our Spacious Sports Facilities for Your Tournament
Cheer your team on to victory in the perfect venue! Lake Tahoe has several sports facilities available for different competitions. Our area boasts:
9 Golf Courses
16 Soccer Fields
2 Ice Hockey Arenas
13 Baseball & Softball Fields
10 Tennis Courts
15 Indoor Basketball & Volleyball Courts
10 Football Fields
3 Ski & Snowboard Resorts
For all other sports-related events, we have other venues available to meet your needs. Consider the new Tahoe Blue Center opening in July 2023 or The South Lake Tahoe Recreation & Aquatics Center for your gathering.
6. Travel Around Lake Tahoe Via Our Transportation Options
Getting your team around Lake Tahoe won't be a challenge when you use our reliable transportation options. There are different companies around the area that offer cost-effective rides to any destination — Lake Link and Discover Lake Tahoe Tours & Bus Rental being popular choices.

Have questions about Lake Tahoe before you arrive? Check out our FAQs to get the answers to some of the most common inquiries we receive from sports planners like you.
Bring Your Youth Sports Game to Lake Tahoe!
You are only a click or phone call away from hosting a successful youth sporting event in the Jewel of the Sierra. Our team can't wait to assist you.