Lake Link, New Mircrotransit Shuttle, Launches July 22 With Free On-Demand Rides on The South Shore of Lake Tahoe
July 20, 2022 – (SOUTH LAKE TAHOE, Calif./Nev.)– South Shore visitors and residents are getting a new way to get around with the launch of Lake Link, a microtransit shuttle system. (www.tahoelakelink.com)
WHO:
The shuttles carry 9-12 passengers and are equipped with bike and ski racks for the transportation of gear and wheelchair accessibility. Riders are allowed carry-ons that fit underneath the seat or in their lap. Children under the age of 16 must be accompanied by an adult. (Lake Link is not responsible for the safety of minors.)
WHAT:
The on-demand system will be accessed and scheduled through the Lake Link app.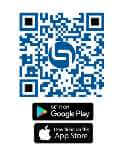 WHERE:
Service spans approximately three miles through the casino corridor in Stateline, Nev. to the Lake Tahoe Community College/Al Tahoe neighborhood in South Lake Tahoe along both US 50 and Pioneer Trail. Please see the map for details www.tahoelakelink.com.
WHEN:
Lake Link will operate 365 days per year, 7 a.m. to 9 p.m. Sunday through Thursday, and 7 a.m. until 10 p.m. on Fridays and Saturdays in summer and winter.
WHY:
The South Shore Transportation Management Association plans to expand the service as demand increases and additional funding becomes available. Lake Link will also connect with Tahoe Transportation District routes to extend the reach of transit. Funding for the shuttles is a collaboration of public and private partnerships. (www.tahoelakelink.com)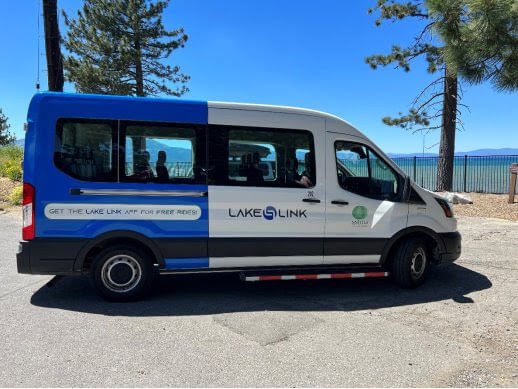 #######
Media Contacts:
Jenn Boyd Lemming, jennifer@weidingerpr.com
Phil Weidinger, dinger@weidingerpr.com
Weidinger Public Relations
775-588-241
About the South Shore Transportation Management Association
The South Shore Transportation Management Association was established in 1994 to provide support and a unified leadership voice for public/private partnerships to develop transportation projects and programs. The association advocates for and improves mobility with innovative solutions to meet resident and visitor transportation needs by fostering collaboration, education and sustainable funding.