What goes well with a nice Thanksgiving dinner? How about a heaping plate of outdoor fun! As we've talked about earlier, November is a great time to visit for those that want to experience the area on their own terms. A handful of ski resorts have begun turning on their lifts, regardless of what Mother Nature says. And at the lower elevations, you can still enjoy a hike. So, we're here to help answer the question of where to stay in Lake Tahoe for Thanksgiving.
South Lake Tahoe – Fun For All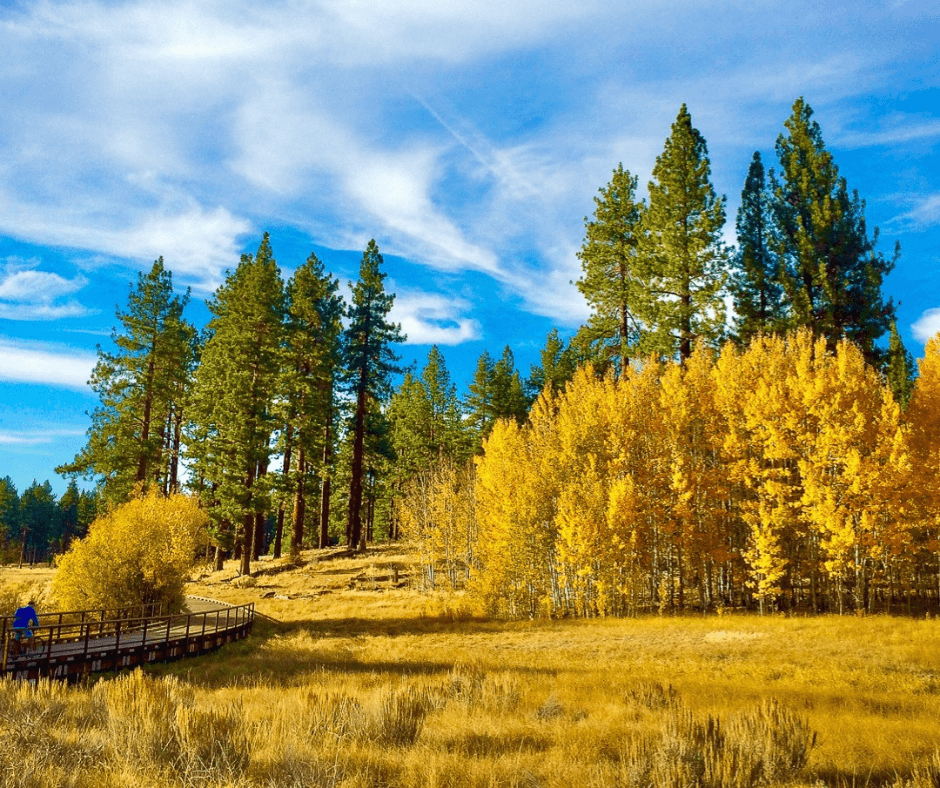 Thanksgiving is all about family fun when you come to South Lake Tahoe. Want to go skiing? Heavenly and its panoramic views of the lake are right at your doorstep for some early-season thrills. Looking to lace up some skates? The ice skating rinks in the Heavenly Village and Edgewood Tahoe Resort are waiting for you to lutz and loop to your heart's content. Don't let the talk of snow and ice fool you though, there are still plenty of trails and miles of beaches to enjoy.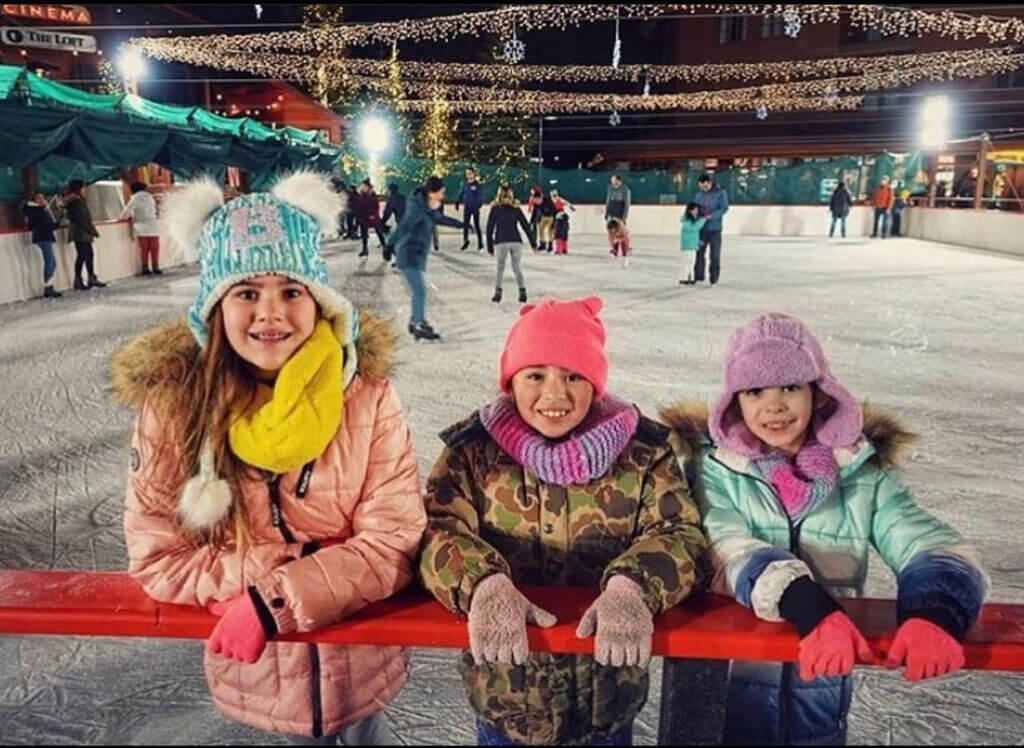 How about a heaping plate of indoor fun? South Lake Tahoe is the perfect place to be when the time comes to gobble down a Thanksgiving meal, cozy up by the fire, or take to the town in search of adventure. Here are our top suggestions of where to stay for Turkey Day.
Spanning two states, California and Nevada, South Tahoe is home to world-class casinos that are all within walking distance of fun times. After an epic day on the slopes, try your luck at the casino gaming tables or revel in a neon nightclub where the party doesn't stop till you drop.
Lake Tahoe is a destination where adventure and entertainment reign supreme. As such, South Lake Tahoe hotels range from rustic mountain lodges to beachside retreats. Many Tahoe hotels offer family-friendly accommodations, such as heated pools, and beach access, all within walking distance of Heavenly Village. If you prefer a little mountain seclusion, Tahoe's south shore boasts an array of hotel resorts with spas, hot tubs, and easy access to hiking trails, secret beaches, and powdered ski slopes.
Looking for more options? Between cabins, resorts, and plenty of bed & breakfasts, your choices of where to stay are plentiful.
What about on Thanksgiving Day? Head over to the Riva Grill for their Thanksgiving dinner. How about a cruise on the waters of Lake Tahoe via MS Dixie II. For those wanting to stay in, Whole Foods can provide a take and bake Thanksgiving meal that's scrumptious AND healthy. For a fully catered meal with all the fixin's, Cork & More will fit the bill. If you do end up staying on this side of Big Blue and are looking for a vacation rental, check out Lake Tahoe Accommodations. They offer an assortment of choices. Want to feel pampered on your vacation? The Lake Tahoe Resort Hotel should be on your list. It is the only all-suite hotel in the heart of South Lake Tahoe.
These perfect retreats around the shores of Lake Tahoe will make sure Thanksgiving is celebrated with all the trimmings including outdoor AND indoor fun. Your Turkey Day escape inspiration, right this way…
Palisades Tahoe (Formerly Squaw Valley) – Olympic Glory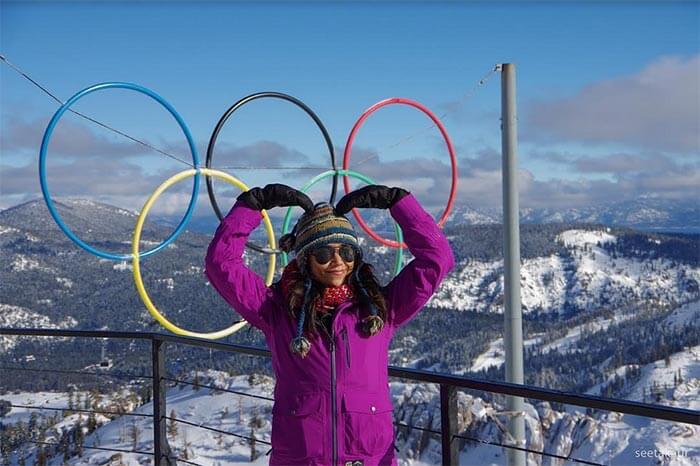 The loyal skiers & snowboarders that call Squaw Valley home consider it the ski area all others measure themselves against. Typically, with the help of snowmaking, they're able to open a few runs for Thanksgiving to allow some early season turns. Even if they don't open a lot of terrain, you can still enjoy a scenic aerial tram ride to High Camp or even explore the village.
Truckee – Shopaholics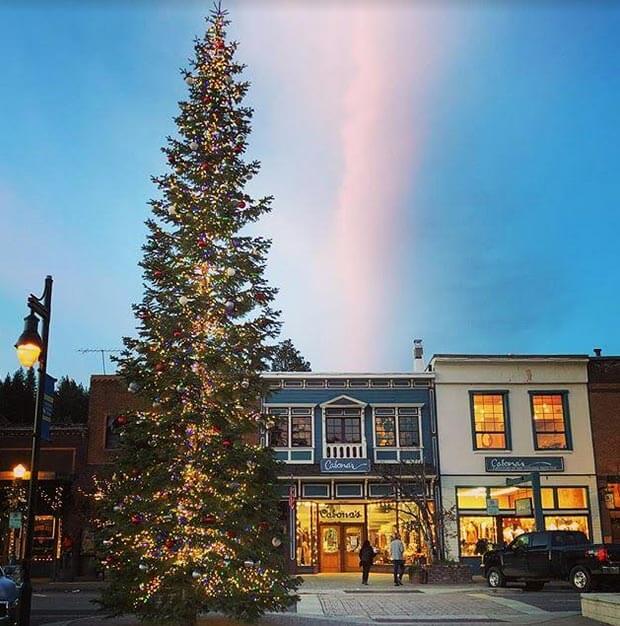 If you're more into a charming historic town and less about seeing Lake Tahoe, Truckee is a great option. About fifteen miles away from the shores of big blue, Truckee's main street provides an assortment of restaurants and shops to leisurely stroll around. And not too far down the road is Northstar Resort, which provides downhill skiing and an ice skating rink.
Tahoe City – Rustic Charm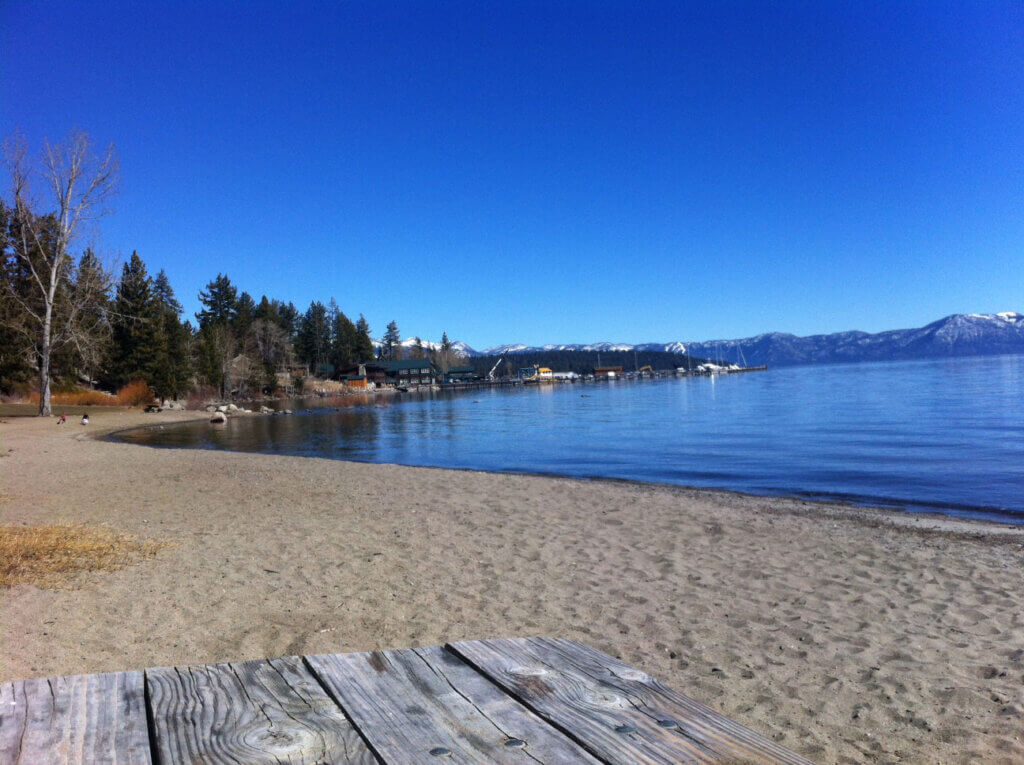 On the main thoroughfare with the mountains seemingly far away, it feels less of a mountain town and more like a beach hamlet. That might be why it's more formally known as a summer destination. During Thanksgiving, the charming center of town is decorated beautifully and provides an assortment of dining options along with biking, hiking, and snowy-fun only a few minutes away.
Check out Where to Stay in Lake Tahoe on Instagram