South Lake Tahoe Bike Rentals
You're in the mountains, now you need a bike. Whether you are heading to one of Lake Tahoe's pristine beaches, around town, or out on the trail, a South Lake Tahoe bike rental is a must for those that want to spend less time in traffic and more time experiencing the great outdoors.
Anderson's Bike Rentals starts at the beginning of the Camp Richardson Bike Path. There are miles of safe, paved trails perfect for the family of all ages to take at their own pace.
The path is dotted with small beaches that offer panoramic views of the lake and surrounding mountains. Ride the bike path into Camp Richardson and stop at The Beacon for the best calamari and Rum Runners in town or treat the kids to their daily vacation ice cream cone at the Camp Richardson Ice Cream Parlor.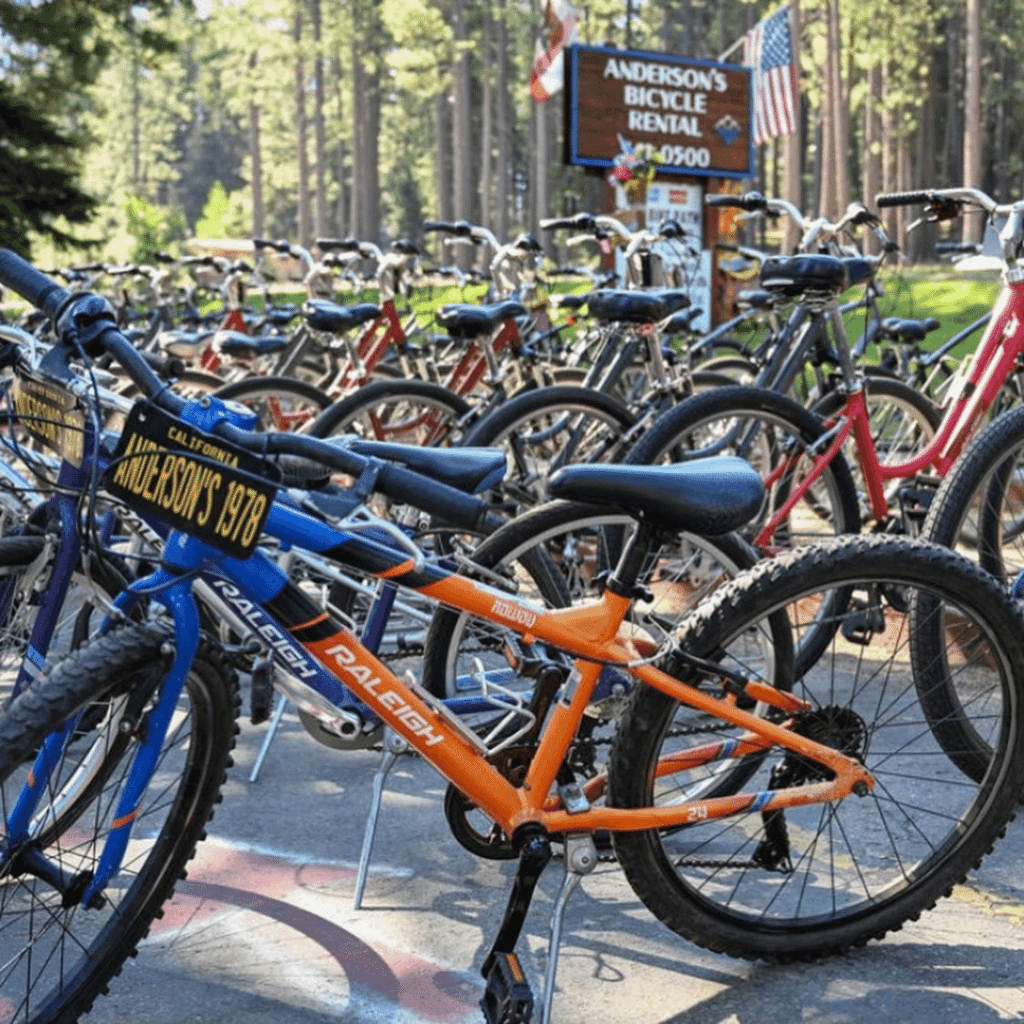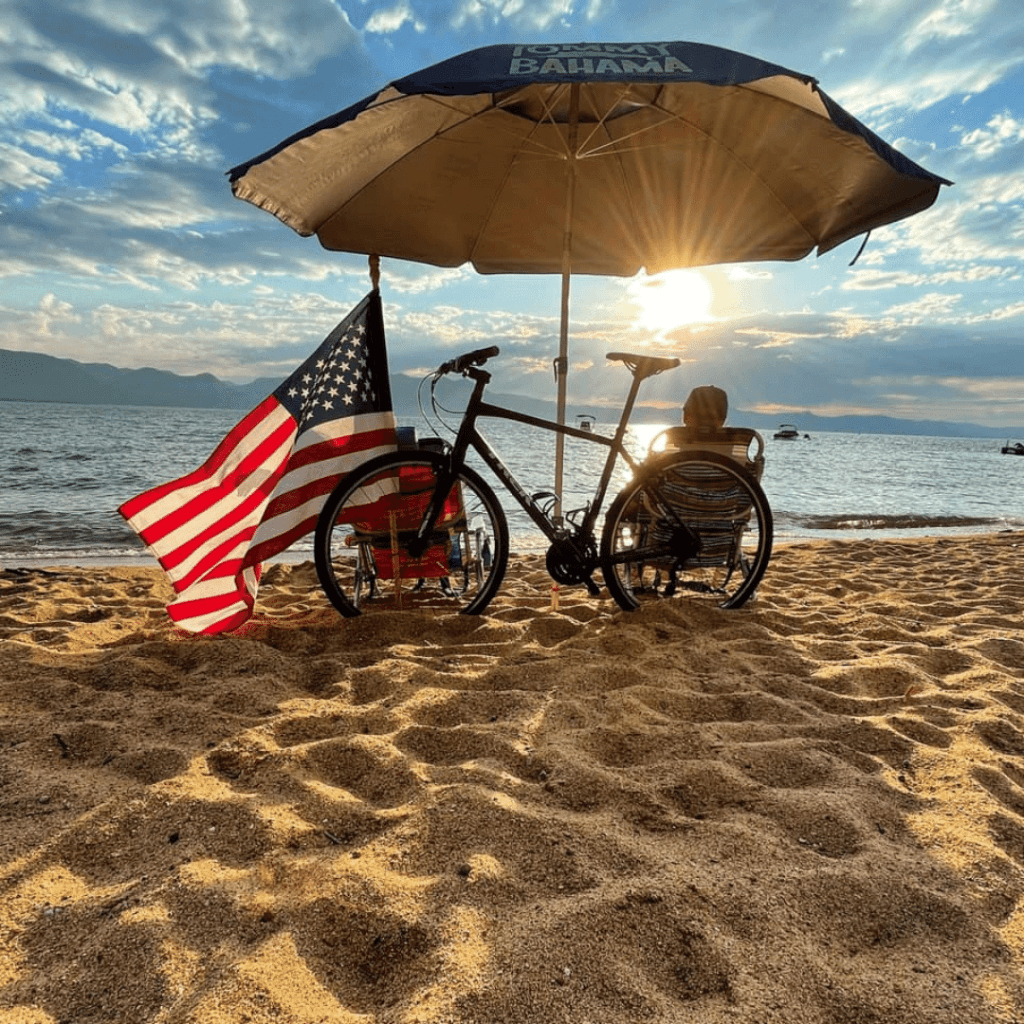 For the road or mountain biking enthusiast, we recommend South Shore Bikes. Hec and his staff at South Shore Bikes can set you up with road, mountain, or downhill bikes by the hour or day.
If you need a bunch of bikes for multiple family members, they also rent beach cruisers and stock a well-rounded supply of road and mountain bike parts.
Shoreline of Tahoe has all the rental gear you need including kid's bikes, comfort hybrid bikes, cruiser bikes, mountain bikes, demo bikes, kids trailers, and more.
They also offer mountain bike shuttles for $15.00 a day, so check them out and put driving off for another day.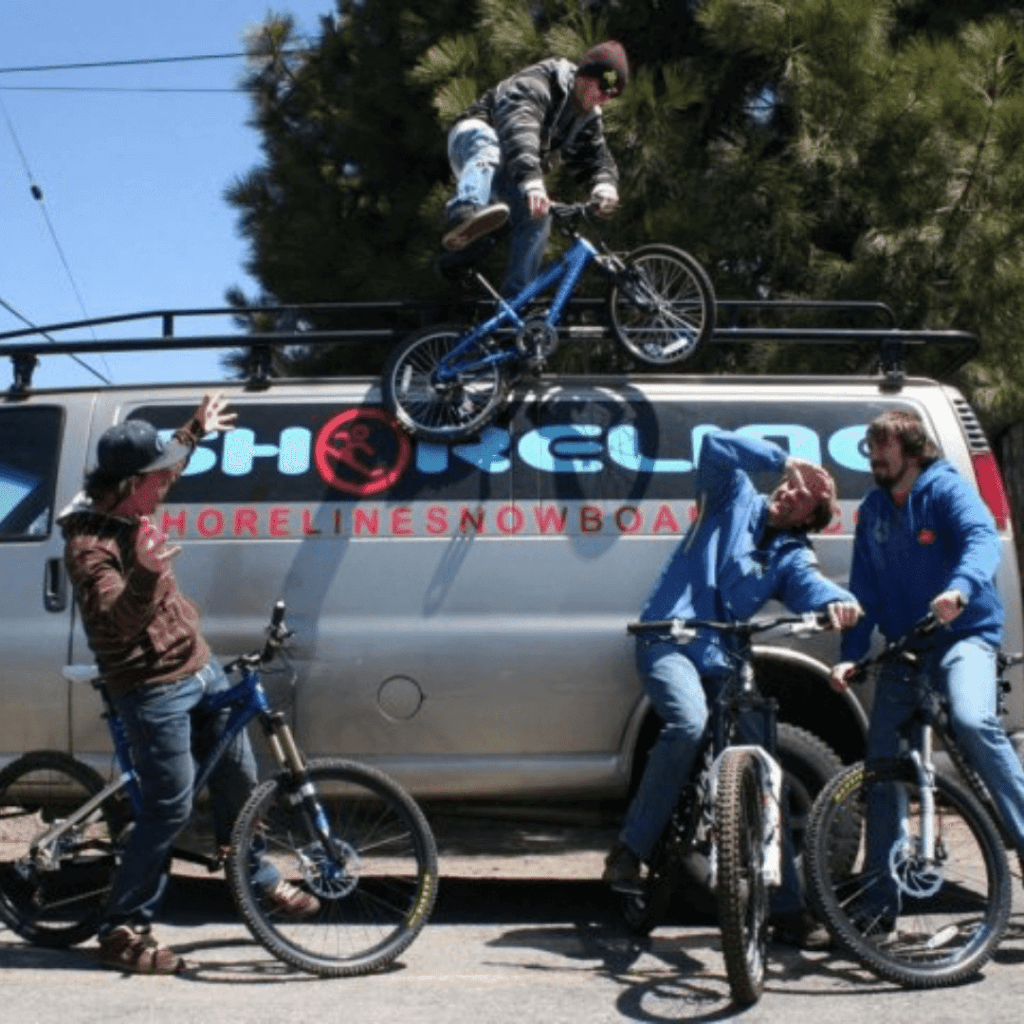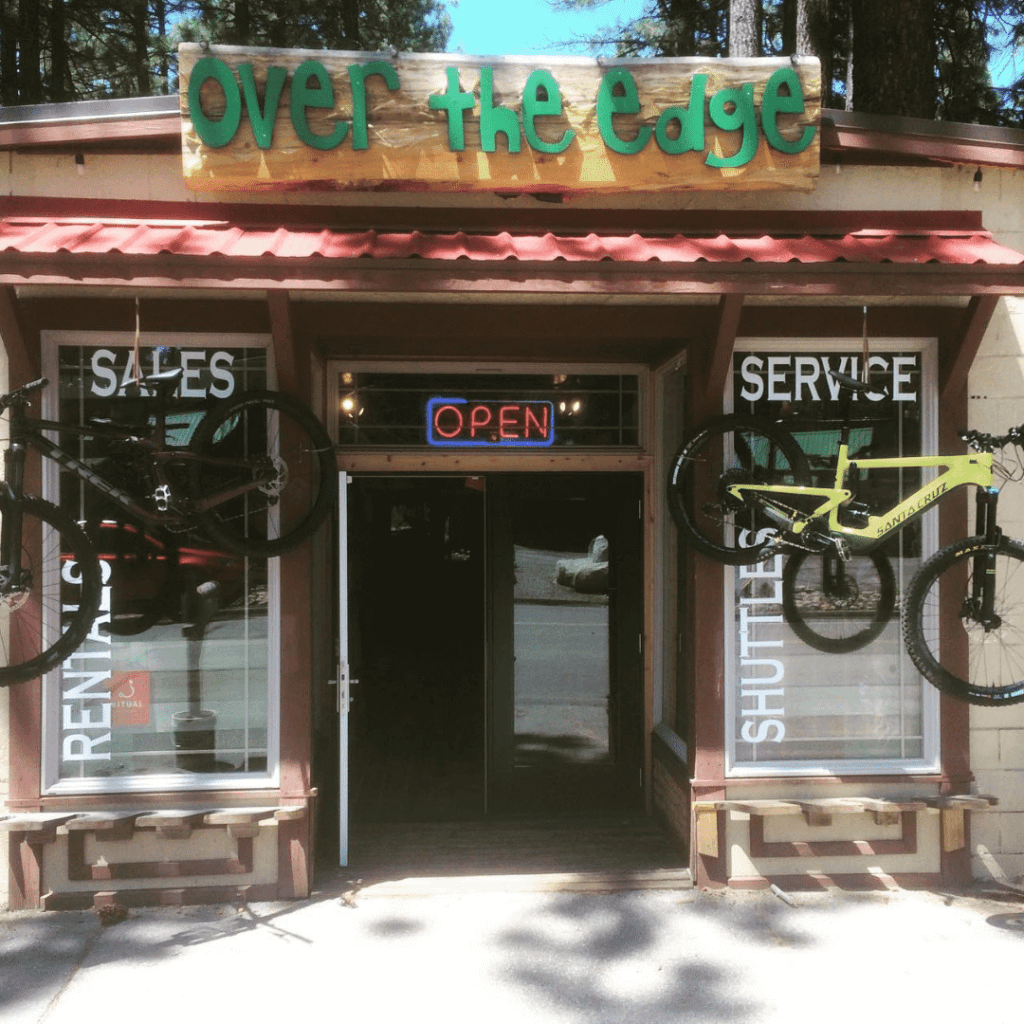 Over the Edge: Coffee Bikes Beer is for the single-track sweetheart.
Why not start the day with a fresh cup of coffee and take to over 200 miles of single-track trails with the promise of a cold beer at the end?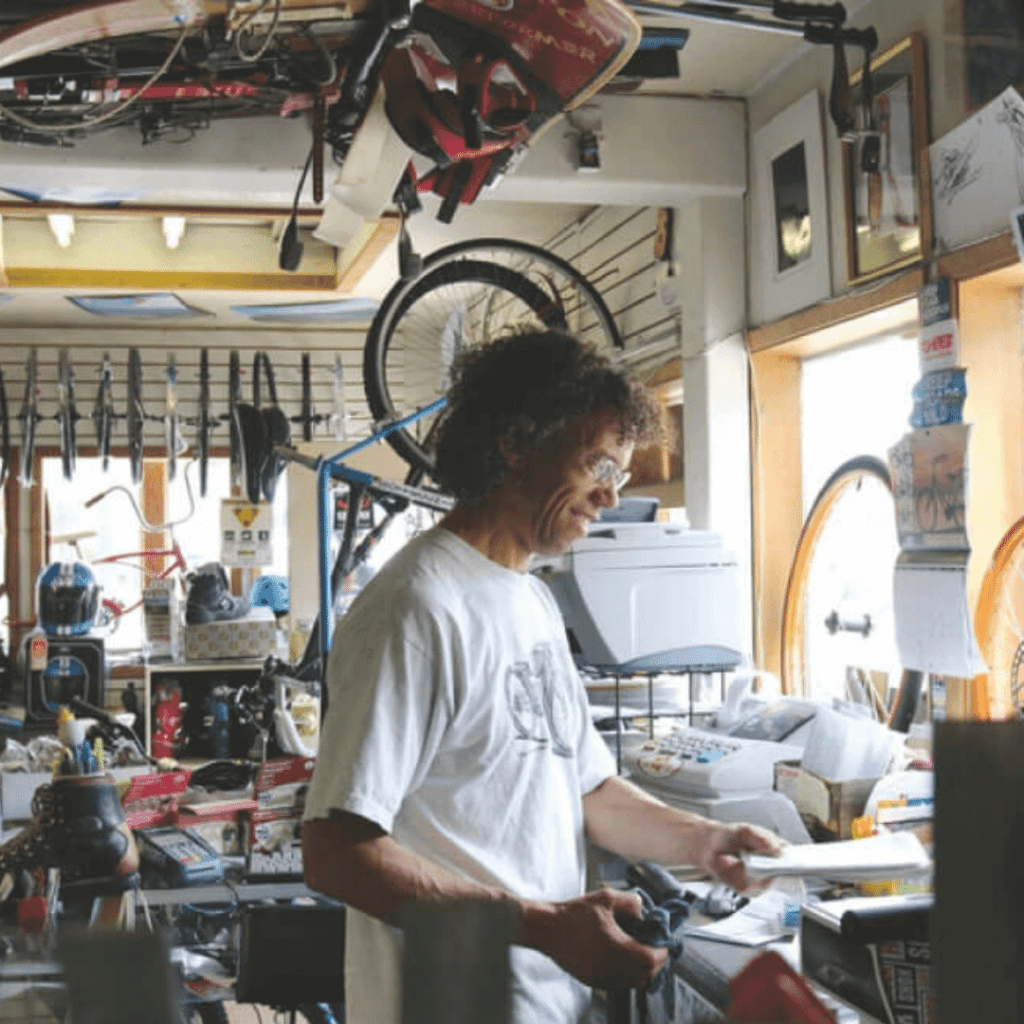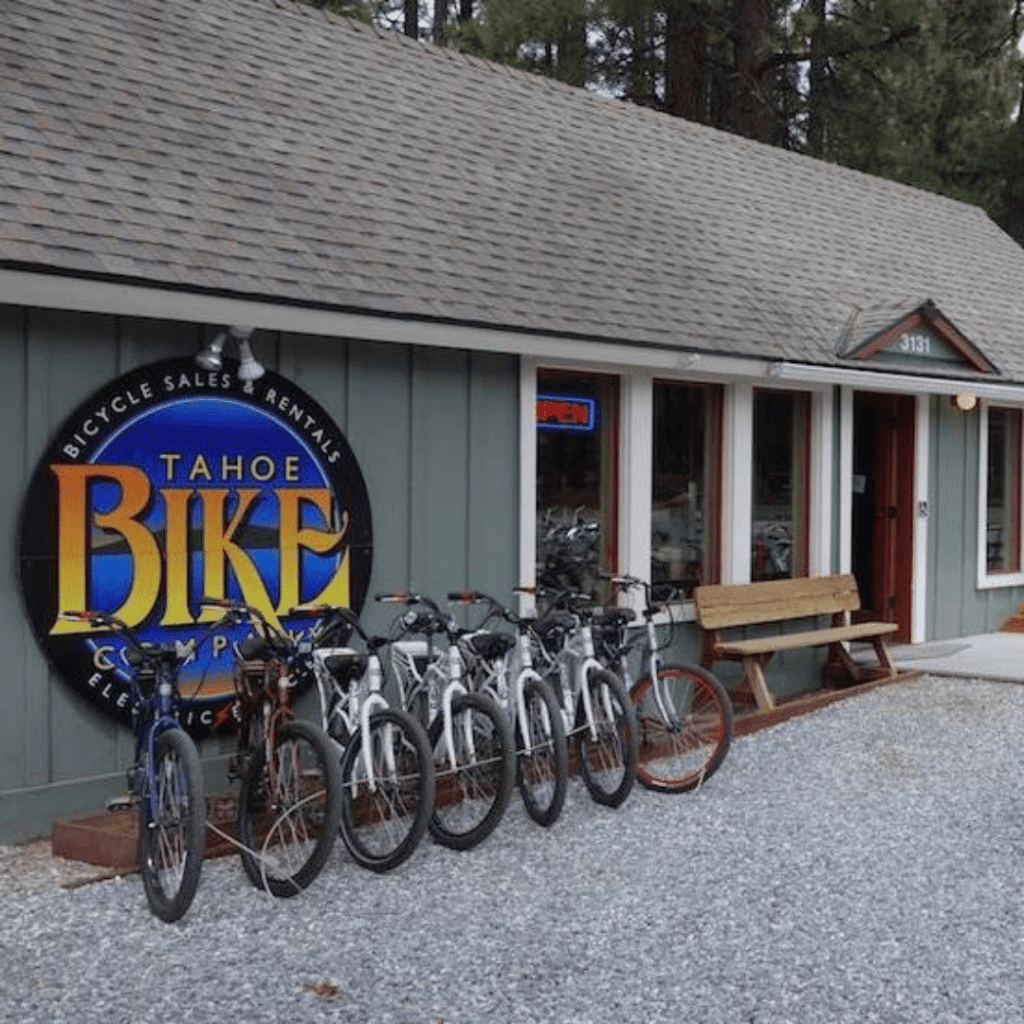 Located in the heart of South Lake Tahoe, Tahoe Bike Company's new, expertly maintained rental fleet has bikes for all riding styles and preferences.
From comfortable cruisers and performance mountain bikes to tandem and electric bikes, they've got you covered.
For the adrenaline chaser of the family, Rolling Freedom Motorcycles has pedal-assisted e-bikes and 49CC Honda scooters that don't require a motorcycle license.
Still not enough? The three-wheeled Slingshot is the ultimate joyride for you and a lucky passenger, no motorcycle endorsement necessary.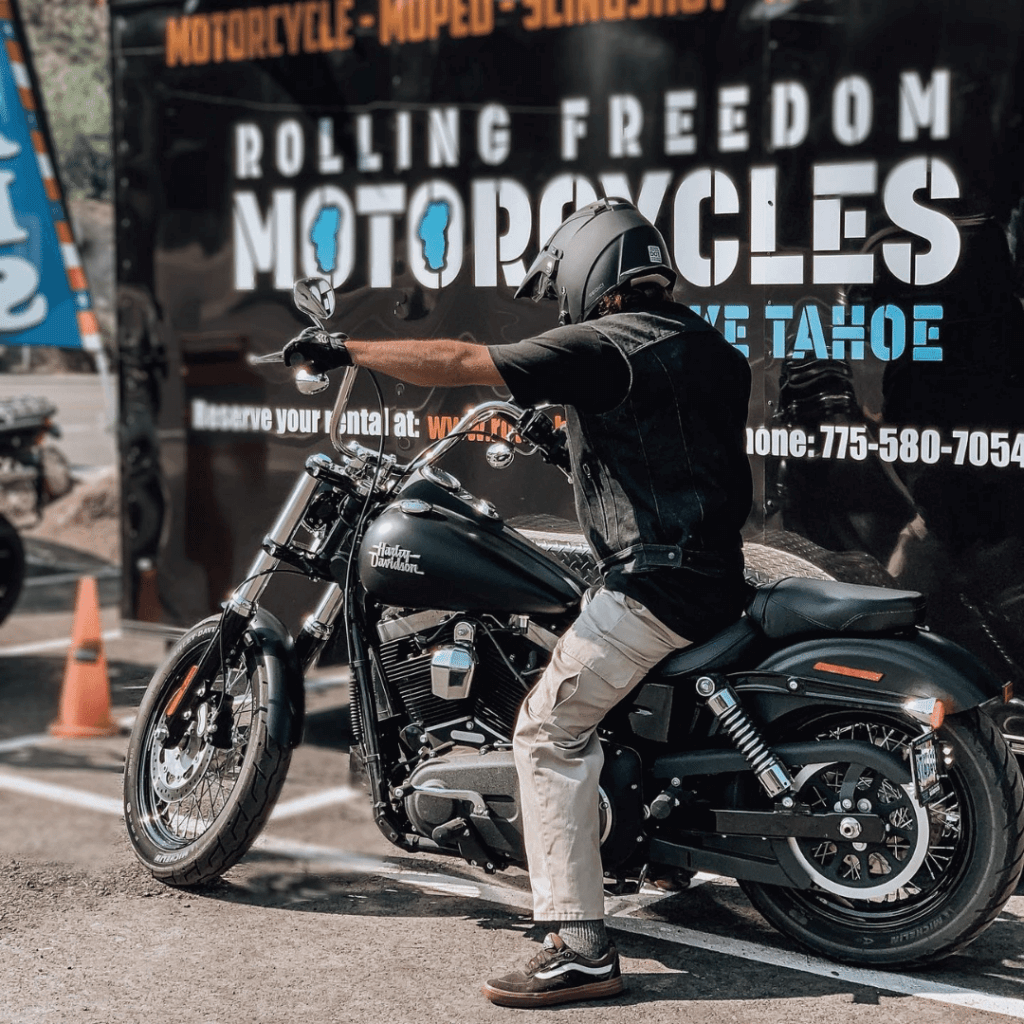 Ready to Ride?
If you are a road biker looking for cycling routes in the area, check out our favorite loops on Alta Alpina Cycling Club's site. For the mountain biker looking for the best trails to crush around Tahoe, head on over to TAMBAS's trail page.
Bringing the family up for some pedal-powered fun? Lake Tahoe has biking options for the whole family to enjoy. If you're looking for some friendly competition on your next vacation, be sure to check out the annual Tour de Tahoe ride around Big Blue.
Check out Biking Lake Tahoe on Instagram