South Shore Bikes, Tahoe's Premiere Bike Shop. Established in 1991, South Shore Bikes is a family-owned and operated establishment located in the magnificent city of South Lake Tahoe, CA. With decades of dedicated service to our patrons, the wilderness we cherish, and the sport we love, our bike shop has evolved into a well-respected and award-winning business, being voted "Tahoe's best bike shop" multiple times over.
New and used bikes, bike rentals, and bike repairs. Whatever it may be, we're here to help.
Now you can trust their shop experts with your winter gear too! Ski & Snowboard tune-ups, repair, binding mounts, hot wax, and back country gear.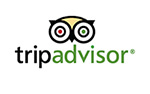 South Shore Bikes
955 Emerald Bay Rd., South Lake Tahoe, CA 96150