South Lake Tahoe Hotels & Resorts
Lake Tahoe Resort Hotel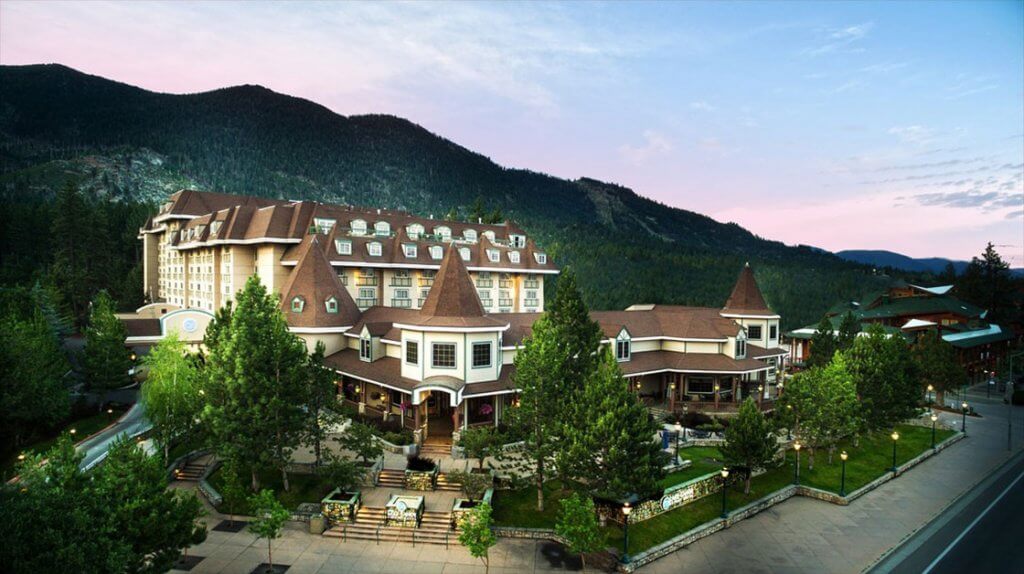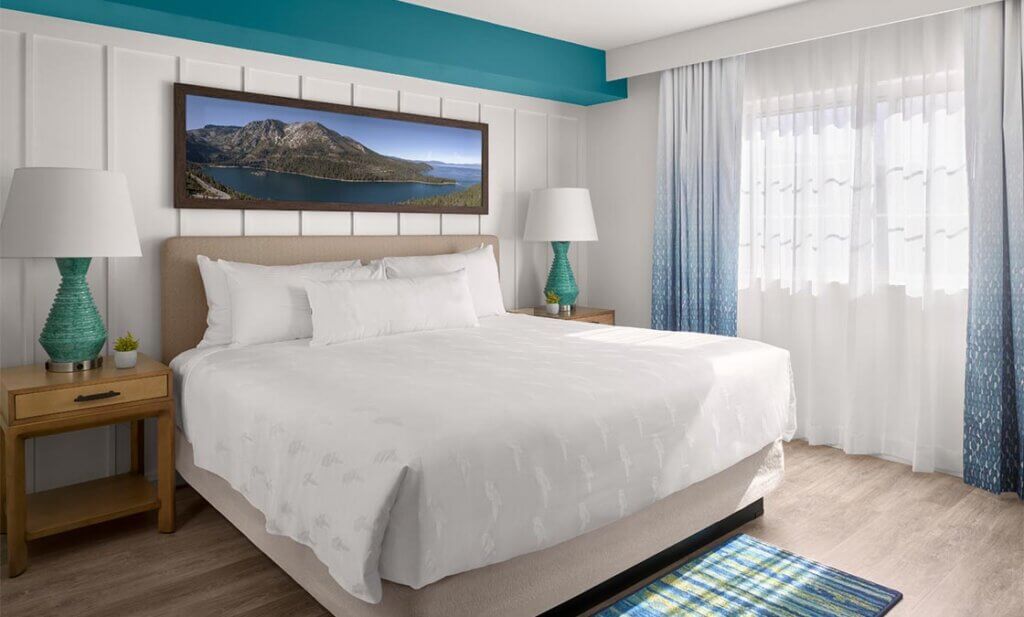 Lake Tahoe Resort Hotel at Heavenly is South Lake Tahoe's only all-suite hotel. Located at the base of Heavenly Mountain Resort and moments from world-class gaming, dining, ice-skating, golf, shopping, hiking, biking, entertainment, and lake activities, our stylish Lake Tahoe accommodations are perfect for families, corporate meetings & retreats, social functions and groups, or an adventure vacation.
Every suite includes a comfortable two-room suite, with a living room, dining area, an in-room kitchenette, refrigerator, and coffee maker. Discover this outstanding Lake Tahoe lodging resort and destination.
Check out our special offers and our newly renovated suites.
Margaritaville is coming to Lake Tahoe! The Lake Tahoe Resort Hotel is currently undergoing an exciting transformation that will improve all areas of the resort, including the lobby, dining areas, meeting spaces, pool, fitness center, and guest rooms. Work will take place daily between 9am and 5pm.  While disruption will be kept to a minimum, there may be areas that will not be accessible to guests. All guests are invited to a daily Manager's Reception to meet with management and learn about the upcoming improvements.
Guests are welcome to tour one of our new Margaritaville suites. To learn more about the exciting things to come visit our Margaritaville Resort Lake Tahoe page for all of the details.
We are excited to become Margaritaville Resort Lake Tahoe winter 2023!
Check out Lake Tahoe Resort Hotel on Instagram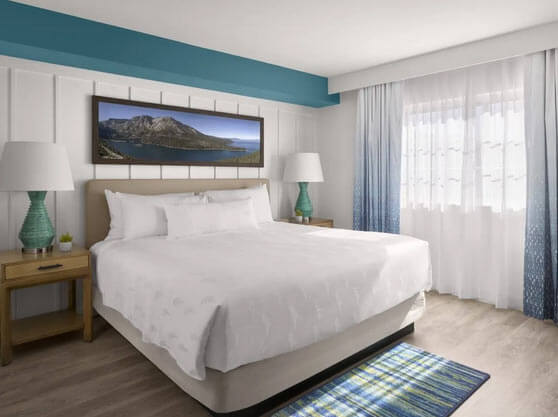 Lake Tahoe Resort Hotel - Newly Renovated Premium King and Double Queen Suites
Our newly renovated premium suites are ready for your summer 2023 Tahoe adventure! We're so excited about our improvements we couldn't wait to share them with you.
Expires November 18, 2023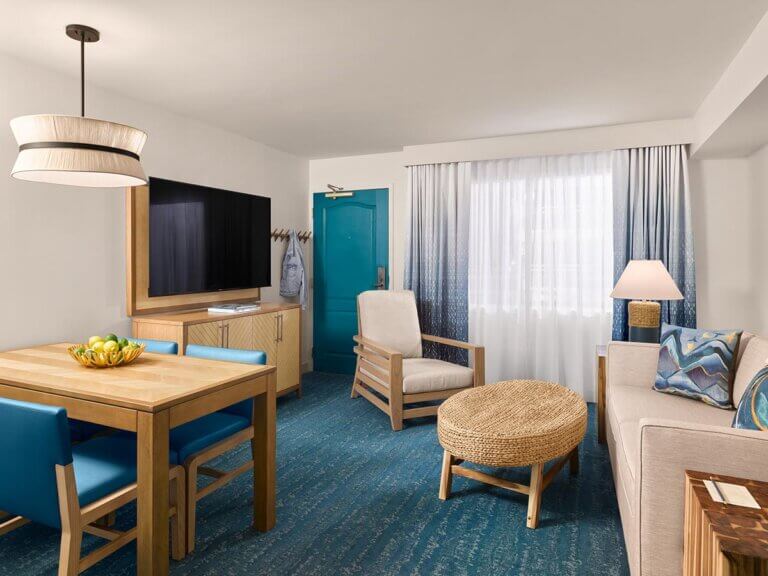 Lake Tahoe Resort Hotel - Stay Three Nights for the Price of Two
Book with us at least seven days in advance and take advantage of our 3 for 2 offer! There're so many incredible things to do in the Tahoe area. Spend an extra night with us and add a few more of them to your bucket list. Must book 7 days prior. Sun through Weds arrival only. Non-refundable.
Expires November 17, 2023
Lake Tahoe Resort Hotel
4130 Lake Tahoe Blvd., South Lake Tahoe, CA 96150