Click on the photo below for real-time conditions.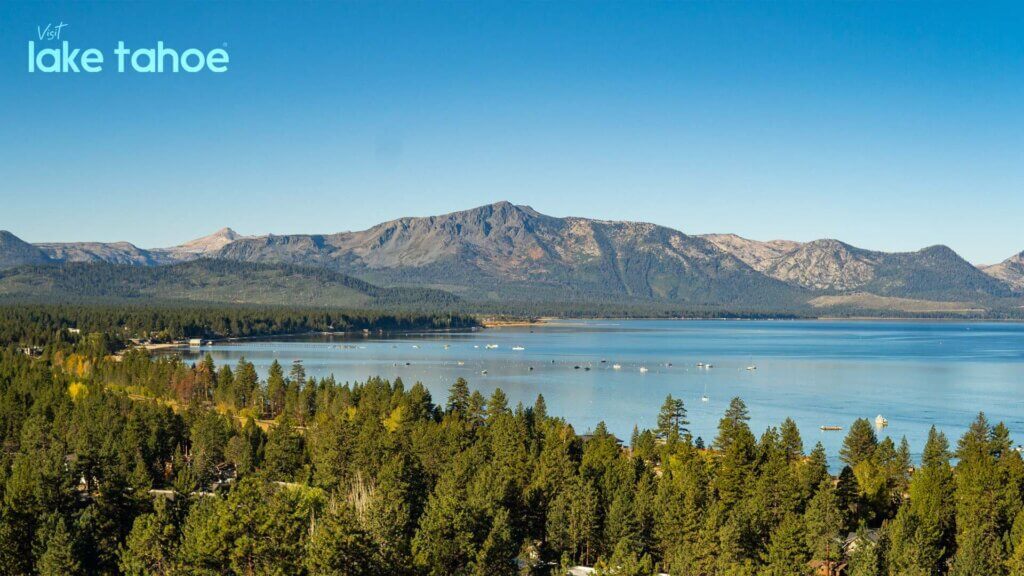 ---
Lake Link, South Shore's new on-demand shuttle service
---
Fires restricted on the El Dorado National Forest
Fire restrictions went into effect July 9 on the El Dorado National Forest. Wood and charcoal fires will be restricted to metal fire rings and grills in designated, developed recreation sites. All other campfires are prohibited until the end of fire season.
Fire Restrictions Effective Immediately in City Limits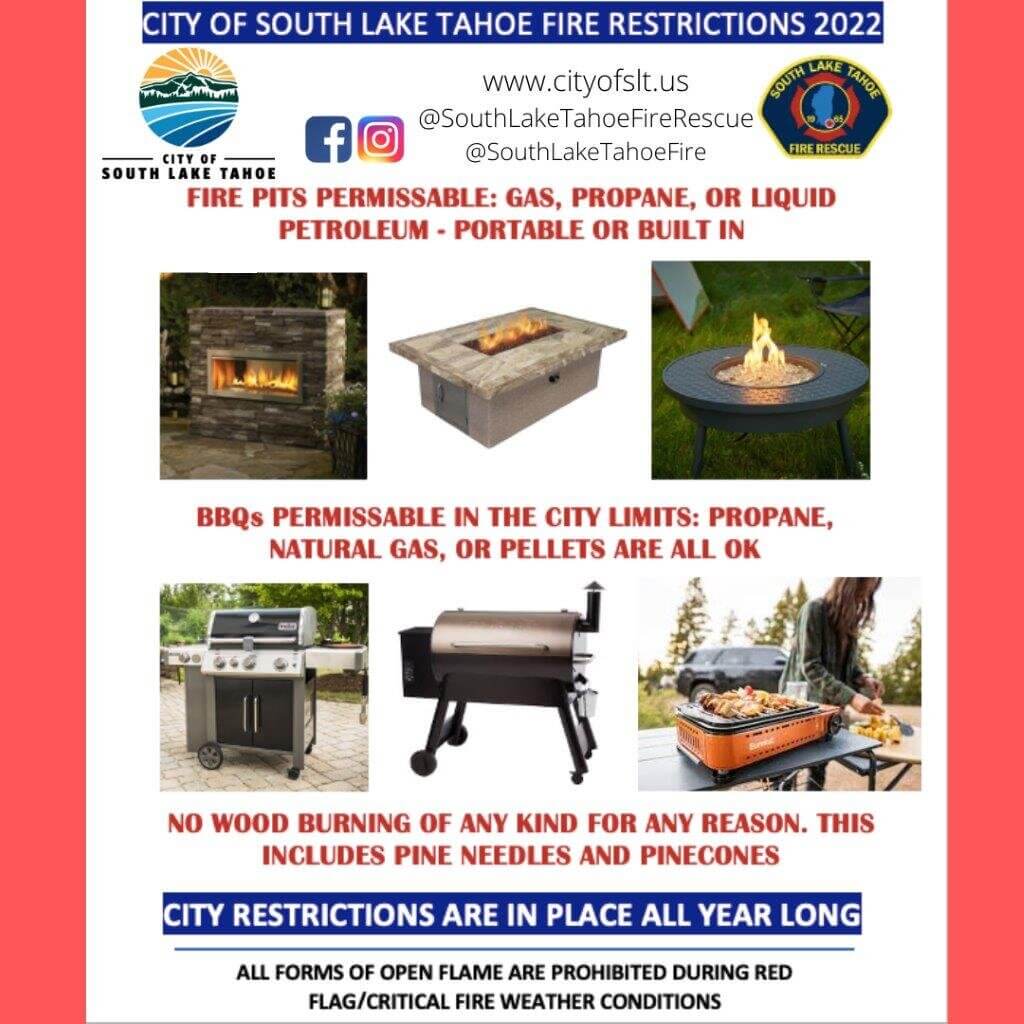 As of Tuesday, June 1, 2022, fire restrictions are in place for the City of South Lake Tahoe until further notice. No charcoal or wood fires are permitted during this time. The use of natural gas (NG), propane (LPG), or pellet BBQ grills, smokers, and firepits are permissible unless a red flag warning is issued.
"We ask that residents and visitors follow these fire restrictions to help minimize the potential
of fire starts," said Interim Chief Jim Drennan. "With the increase in dry fuels and high
temperatures, there is a significant risk for fire danger and this is one way to prevent a
wildfire."
As a reminder, during a red flag warning or critical fire weather conditions, open flame is not
allowed which includes natural gas, propane, and pellet BBQ grills, smokers, and firepits.
Additionally, open flame devices such as tiki torches and fireworks, including sparklers and
firecrackers, are prohibited in California year-round. If you witness the illegal use of fireworks or
campfires, please call 911.
To learn more about fire prevention and creating defensible space, visit
www.tahoelivingwithfire.com.
To find out if a red flag warning is issued, visit https://www.weather.gov/rev/.
---
Tahoe Boating Safety
---
Bike Trails and Resources
Spring and summer are the perfect seasons to explore the destination on two wheels through the South Shore's comprehensive bike trail network. It's good for you and the environment. For route planning check out the Lake Tahoe Bicycle Coalition's interactive bike map. For Mountain Biking Trails go to https://tamba.org/trails/
Bike Tips and Safety (Lake Tahoe Bicycle Coalition)
1. Keep your bike properly maintained.
Before the beginning of your ride make certain your brakes and gears work properly and your tires are inflated. Carry along a spare tire tube and patch kit, know how to use it, and have an air pump in the event of a flat tire.
2. Wear a helmet.
It's a great way to stay safe for anyone riding a bicycle, and in California it's the law for anyone under 18.
3. Ride in the same direction as traffic flow.
Riding against the traffic direction is not only illegal, it's highly dangerous. Motorists are less less likely to see you in time to avoid a collision, and the higher speed of any collision is more likely to cause you serious or fatal injuries.
4. Stop at all stop signs and red traffic lights.
You and the bicycle are a vehicle with the same rights and responsibilities as an automobile. Obey all traffic laws.
5. Use proper hand signals when turning, stopping, or changing lanes.
This alerts other road users of your intentions.
6. Ride in a straight line and in a single file.
When we're riding a bike, we all want drivers to avoid hitting us. Help drivers predict where you will be: ride in a straight line. Many roads do not have enough width to safely ride side by side so ride in single file and be safe.
7. Be seen: use lights (white in front and red in back), reflectors, and reflective clothing during darkness.
Both California and Nevada state law require lights and reflectors while bicycling at night. Be seen and be safe.
8. Ride to the right if you are moving slower than other traffic, unless you are turning left, passing another bicycle or vehicle, or avoiding hazards.
9. Do not impair your senses.
Wearing headphones on both ears or riding your bike while under the influence of drugs or alcohol puts you and others are risk. People riding bikes are still subject to DUI citations.
10. Walk your bike when using a crosswalk.
Pedestrian safety
According to the South Lake Tahoe Police Department excess speed, poor lighting, crossing outside crosswalks and impairment are the main factors that lead to a pedestrian being struck by a vehicle.
• Obey signs and signals. Try to cross at marked crosswalks, preferably at stop signs or signals where cars expect to see pedestrians.
• Make eye contact and nod or wave at drivers. A quick nod or wave is an easy way to let a driver know you see them, and they see you.
• Get in the habit of walking with a flashlight or wearing a reflective vest at night so it is easier for drivers to spot you.
---
Weather and Travel Resources:
For the latest road conditions:
---
---
RESOURCES
News
Lake Tahoe Visitors Center
Misc.