Click on the photo below for real-time conditions.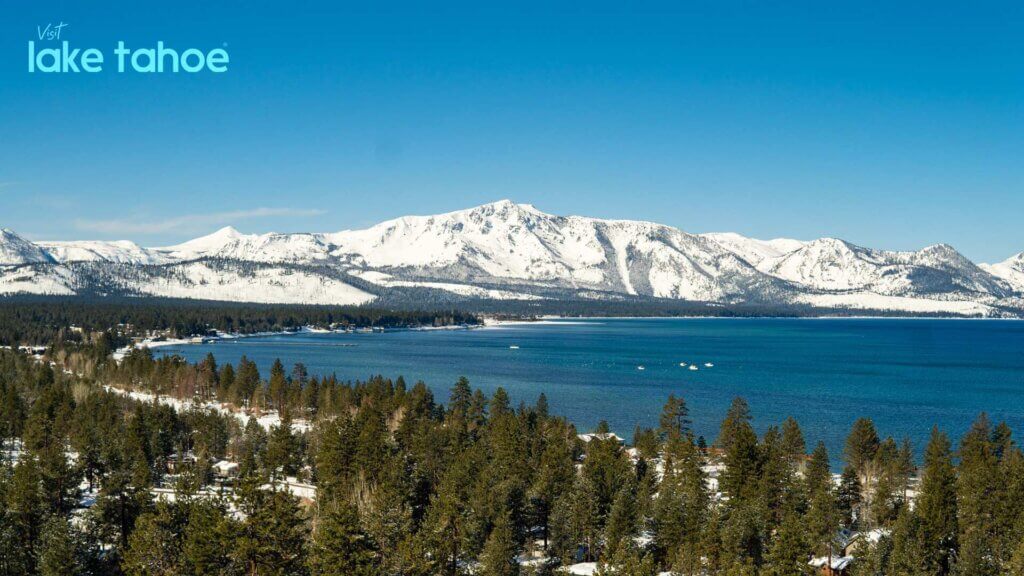 For the latest road conditions:
Caltrans has current California road conditions at www.dot.ca.gov or 1-800-427-ROAD (7623) or 916-445-7623.00. Quick map
For road conditions in Nevada, contact the Nevada Department of Transportation at http://nvroads.com or 877-687-6237
Let us do the driving. Here's how to have a carless winter vacation, and make sure to download the app to access free micro transit with Lake Link.
Winter driving is like most of the stuff we do – with practice, patience, and common sense, you can do it! Here are a few things you can do to get up to your favorite mountain safely:
Check road conditions before you leave home.
Carry chains – and know which tires they go on. And how to put them on. There are also professionals to install if preferred.
Give plenty of following distance.
Drive slowly, and avoid sudden actions like braking, acceleration, or turns.
Do not slam on brakes. Apply steady pressure on ABS-equipped (anti-lock braking system) vehicles and pump the brakes if necessary on non-ABS vehicles. If the vehicle begins to skid, steer in direction of slide and slowly remove foot from the accelerator.
Remove snow and ice from all vehicle windows, mirrors, lights, turn signals and license plates.
Turn on headlights to see and be seen.
Do not rely solely on GPS to find alternate routes, as it could lead to unmaintained roadways or hazardous areas.
Watch carefully for snow removal equipment. Do not pass without good distance and sight clearance.
For the most up-to-date information on snowfall, mountain base depths and road conditions in South Lake Tahoe, check area ski resort websites and cams or call snow phones:
Lake Link, South Shore's new on-demand shuttle service
---
---
RESOURCES
News
Lake Tahoe Visitors Center
Misc.
Take Care Tahoe lake-wide effort encourages the following tips to keep all healthy and safe while traveling including go big on distancing, masks matter, plan to change plans, no germs or anything else left behind, expect closures and sniffles, stay home.