Explore Tahoe Visitor Center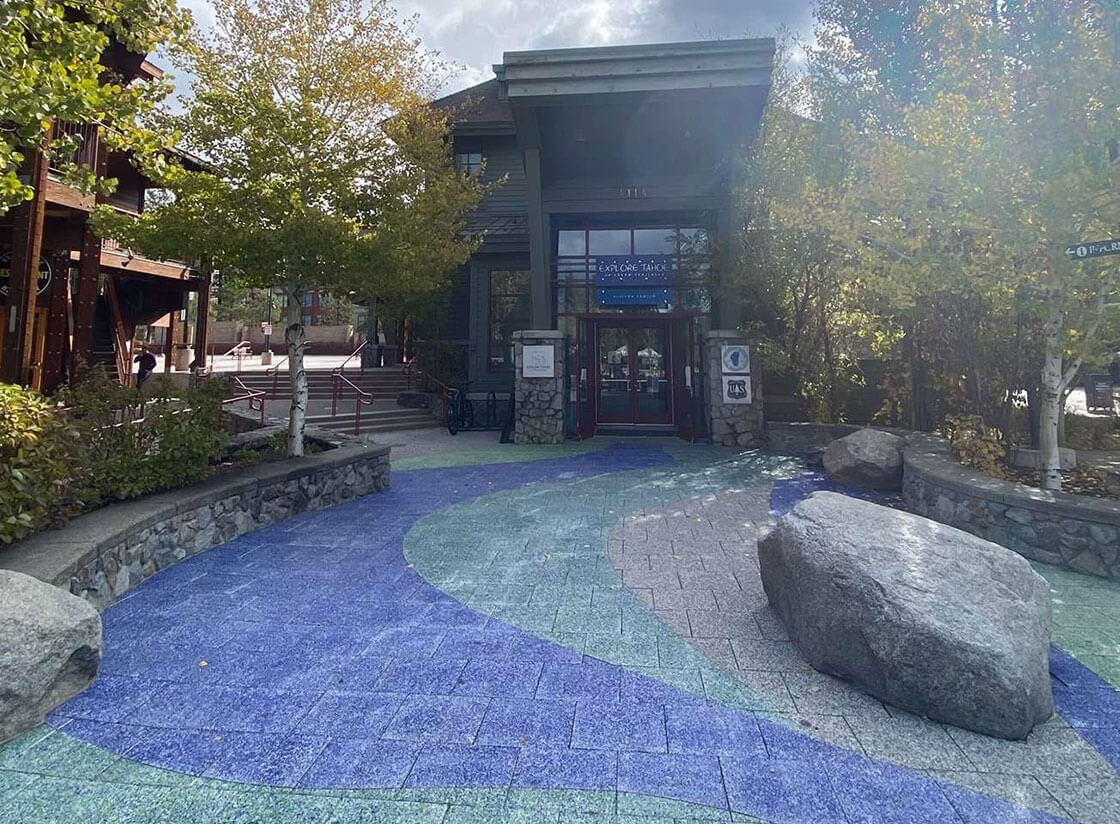 Explore Tahoe
Explore Tahoe welcomes, educates, and transports its guests to outdoor recreational and cultural activities available around the south end of the Lake Tahoe Basin. Its unique glass paving, sculptures, murals, and features entice urban visitors into the facility and share information to encourage them to explore Tahoe's outdoor amenities.
Check out Explore Tahoe Visitor Center Virtually
The interpretive programs found at Explore Tahoe, and the combination of indoor, outdoor, sensory, static and interactive exhibits, encourage participants' learning and imagination. The center's key messages highlight the importance of protecting Lake Tahoe's natural resources while recreating and it helps visitors choose mass transit a part of outdoor recreation excursions.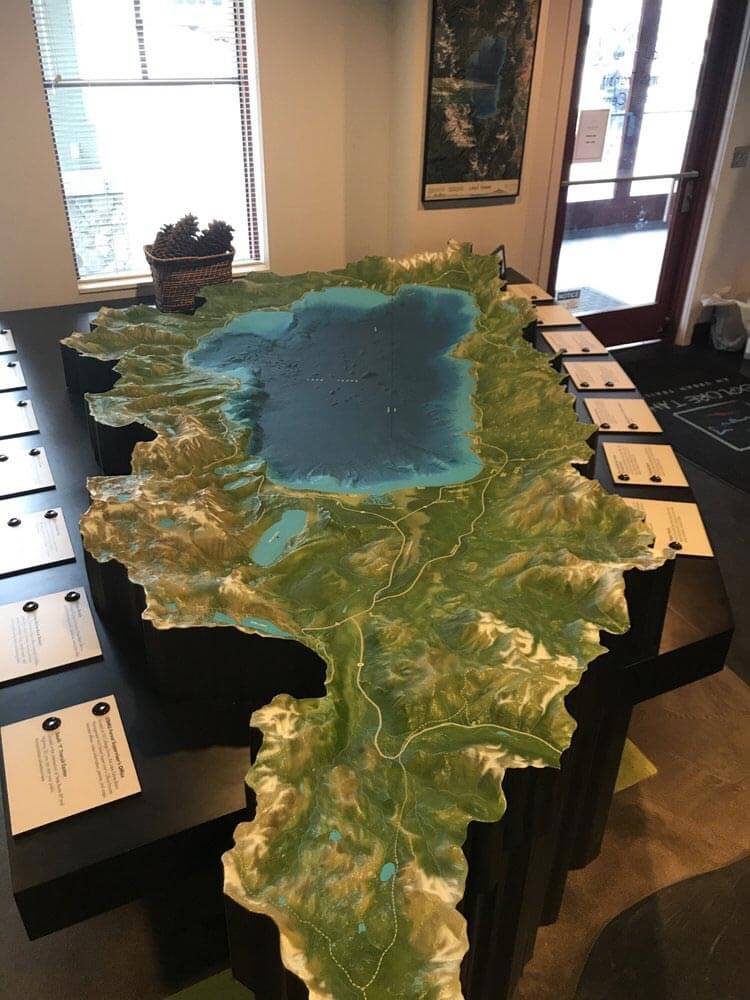 Located at 4114 Lake Tahoe Blvd., South Lake Tahoe, CA 96150. MAP
The parking garage is located at 1 Bellamy Ct., South Lake Tahoe, CA 96150. MAP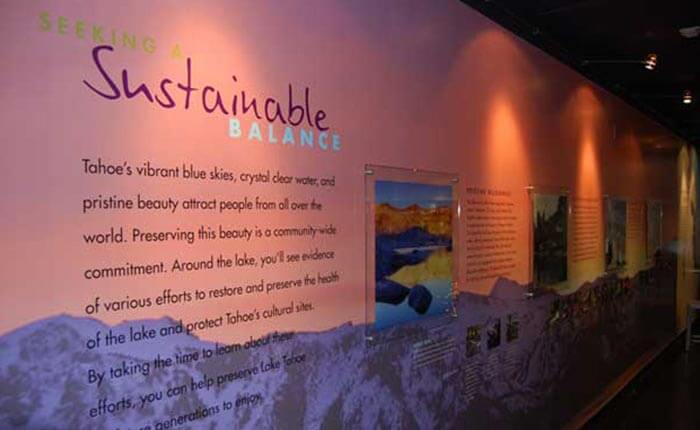 Lake Tahoe Frequently Asked Questions:
More Lake Tahoe Tours & Attractions
Explore Tahoe Visitor Center
4114 Lake Tahoe Blvd. (In the Heavenly Village), South Lake Tahoe, CA 96150