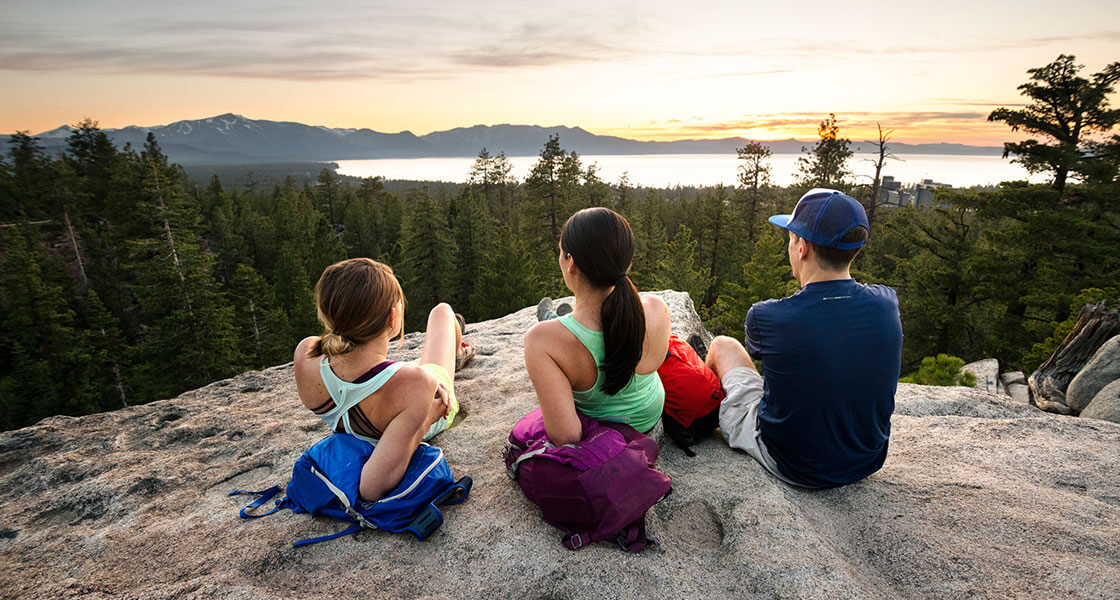 Portlandia. City of Roses. Stumptown. No matter what you call it, Portland is a unique city filled with a hip culture and easy access to the great outdoors. Even with so many things at your fingertips, sometimes you just need a break from it all. And there's one destination that checks everyone's wish list for a vacation… that's Lake Tahoe. We'll make the decision even easier for you. There are direct flights from Portland to Lake Tahoe!
Grunge Away In The Outdoors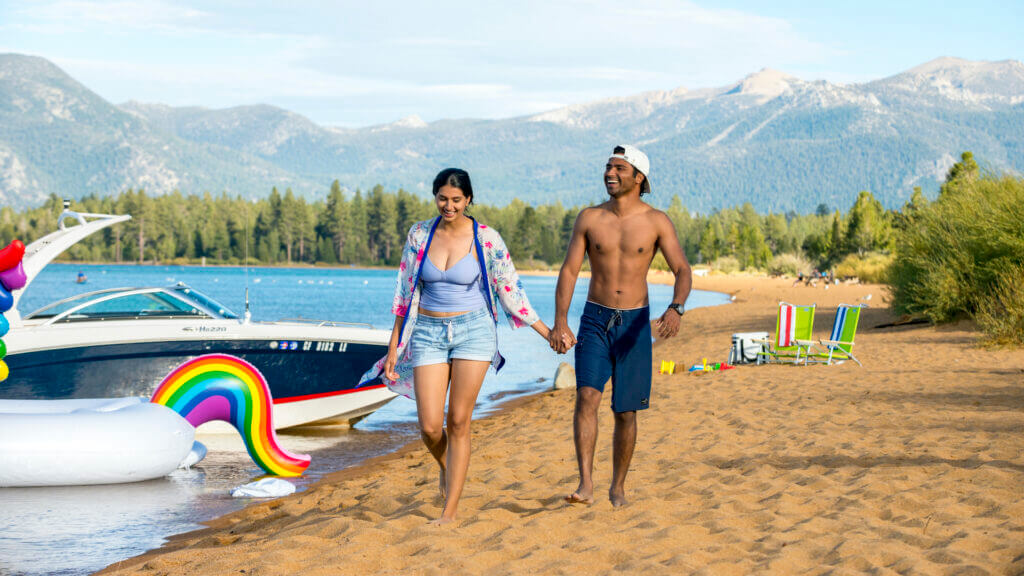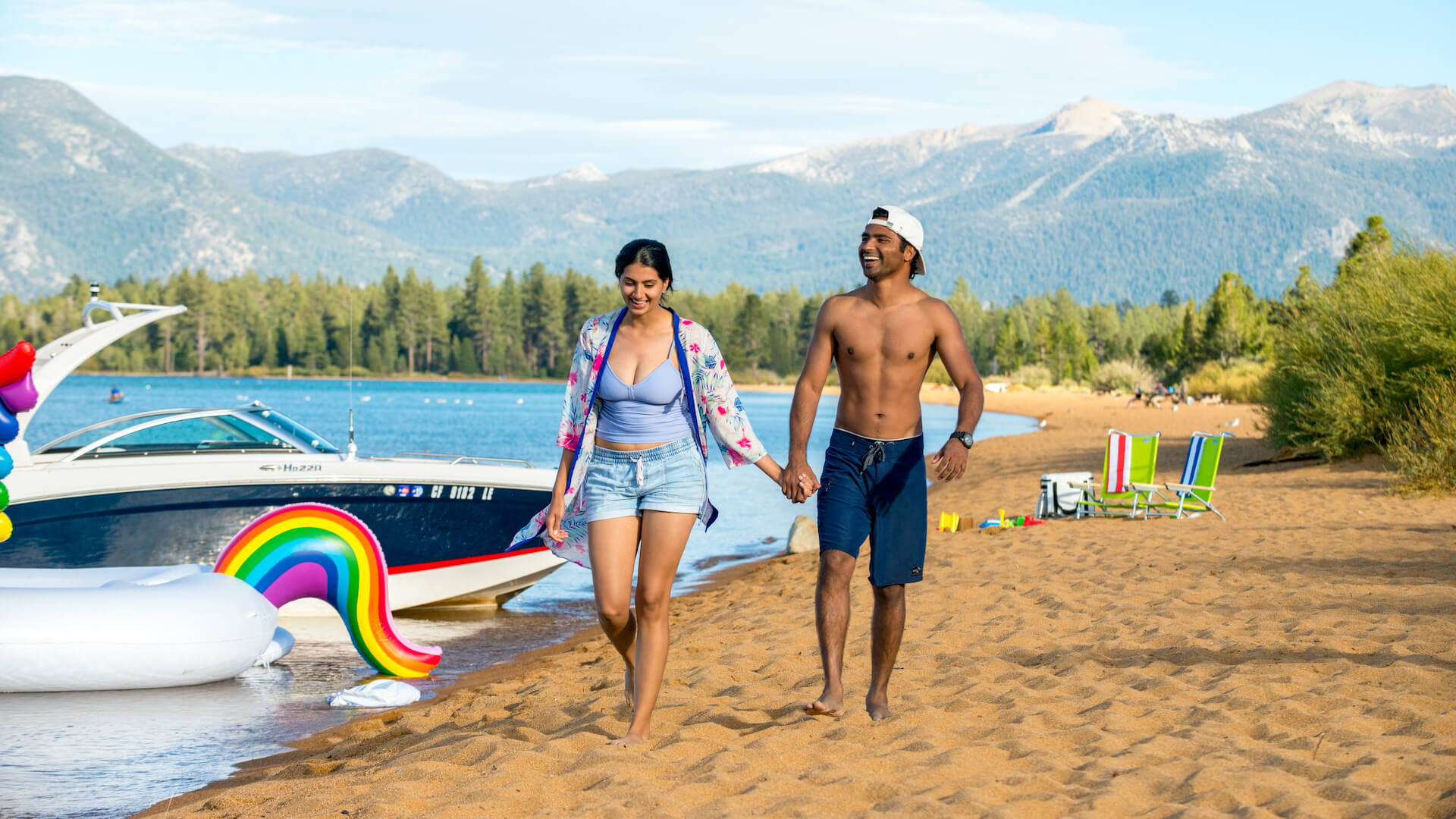 With Portland's surrounding amenities of forests, beaches, and mountains, we know you love the great outdoors. No matter what time of year you visit Lake Tahoe, you'll find an almost infinite number of activities to choose from. Soak up the sun on miles of Caribbean-like sandy beaches as far as the eye can see. Test your mettle on hundreds of miles of world-class singletrack. Shred some powder at a dozen world-class ski resorts. We could keep going, but this is merely a small sampling of all the things you can do in Lake Tahoe.
Leave The Gloom At Home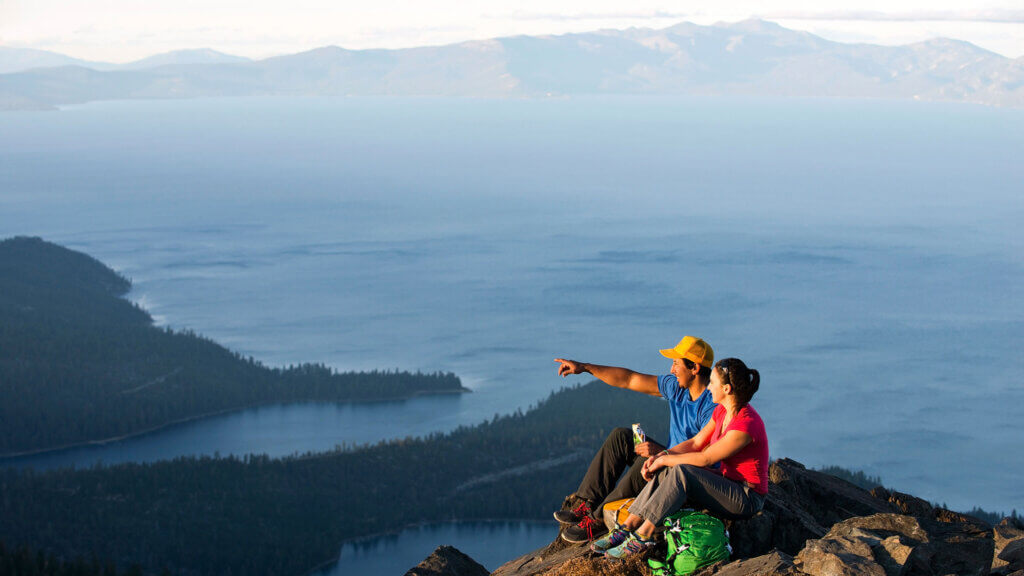 Portland on average receives some form of precipitation 150 days per year. While most of these days are of the mist variety, it's often VERY grey. So, when you pick a vacation destination, you want a place with tons of sun and perfect weather. For a mountain getaway fitting these criteria, Tahoe is #1. In the summer, our temps' range between 69 and 77 degrees with a 90% probability of sunshine. While in the winter, on average our peaks receive over 500" of snow. Statistically, it only falls on 50 days a year which means for every one day of powder expect three days of bright blue skies. Not enough? Here's 5 reasons why we think it's the Best In The West.
Play In The Snow AND Sunshine In Winter
Sure, you need lots of snow to ski & snowboard, but who enjoys it when it's storming? Nobody. If they were giving an award for the best weather to ski in Lake Tahoe, we would win it every year. While Lake Tahoe does get lots of snow, it comes on average only 50 days per year. This translates to about three days of beautiful sunshine weather for every day of fresh powder.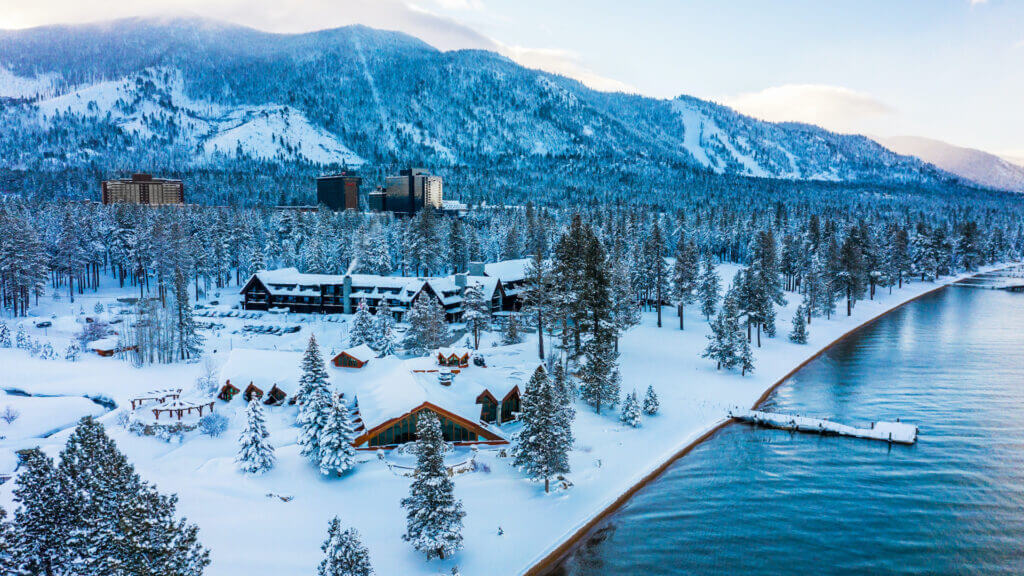 With direct flights from Portland to Tahoe, even if you can't get away for a long stay, a quick trip can do wonders for your mind, body, and soul. Escape to the Sierra and recharge those batteries. With great weather and every activity imaginable, Lake Tahoe is the perfect place to do just that.
If you haven't already, sign up for our newsletter for handy travel information, and follow our always-informative blog, for plenty of other tips for a great time in South Lake Tahoe.
Ready to start planning your trip? Start with our handy Lake Tahoe Travel Planner here.
Portland to Tahoe
Check out Lake Tahoe on Instagram