Skiing, Snowmobiles, and So Much More
In South Lake Tahoe, February means fresh snow to enjoy, unlimited Winter activities on and off the mountain, and a place that has mastered playing host to all of it. From unforgettable indoor experiences to outdoor activities that will leave you breathless in more ways than one, see why a trip to Tahoe in February is a must-do.
Get in Some Groomer Runs at Heavenly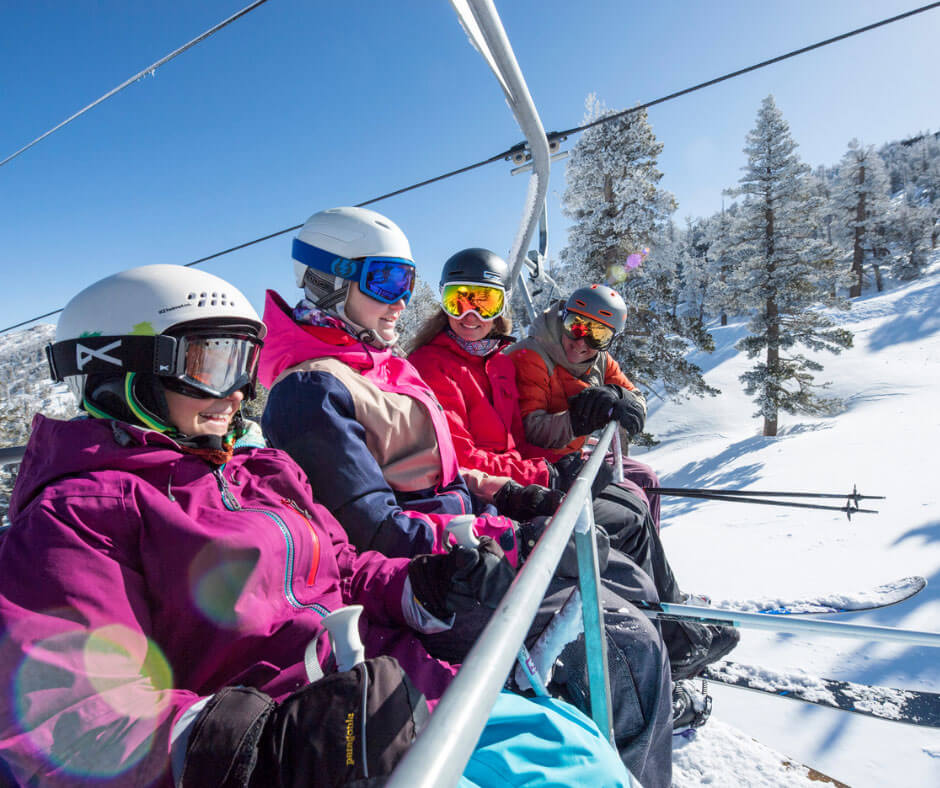 With over 300 inches of snow this season already, Heavenly Ski Resort, Kirkwood Mountain Resort, and Sierra-at-Tahoe Resort are all great places to bring your skis in February. This month is a safe bet for great conditions on the mountain, with more than enough activities to stay busy when off the mountain. More of a powder hound? Visit our real-time webcam page to keep an eye on upcoming storms.
Make it a Magical Evening at The Loft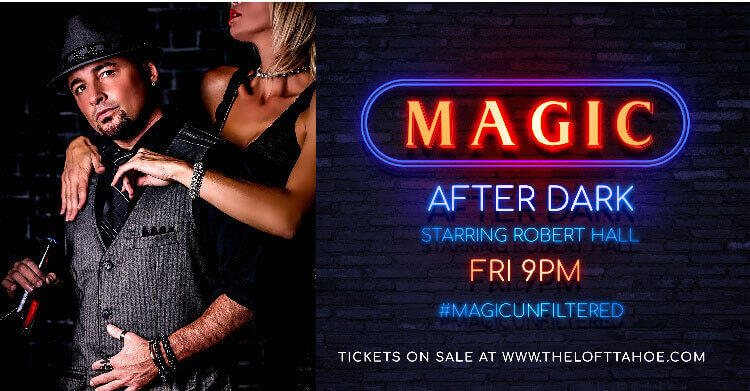 Magic After Dark gives those patrons who desire a more adult experience an opportunity to enjoy magic unfiltered. It's an irresistible window into the mind of award-winning magician-comedian Robert Hall, reserved for those 18 years of age or older.
Join Robert, and his beautiful assistant, Tiffani, on this 75-85 minute journey of unique magic, hilarious comedy, and adult mind games that will satisfy even the insatiable. The show is for (im)mature audiences only.
Take a Tree-Trivia Snowshoe Trek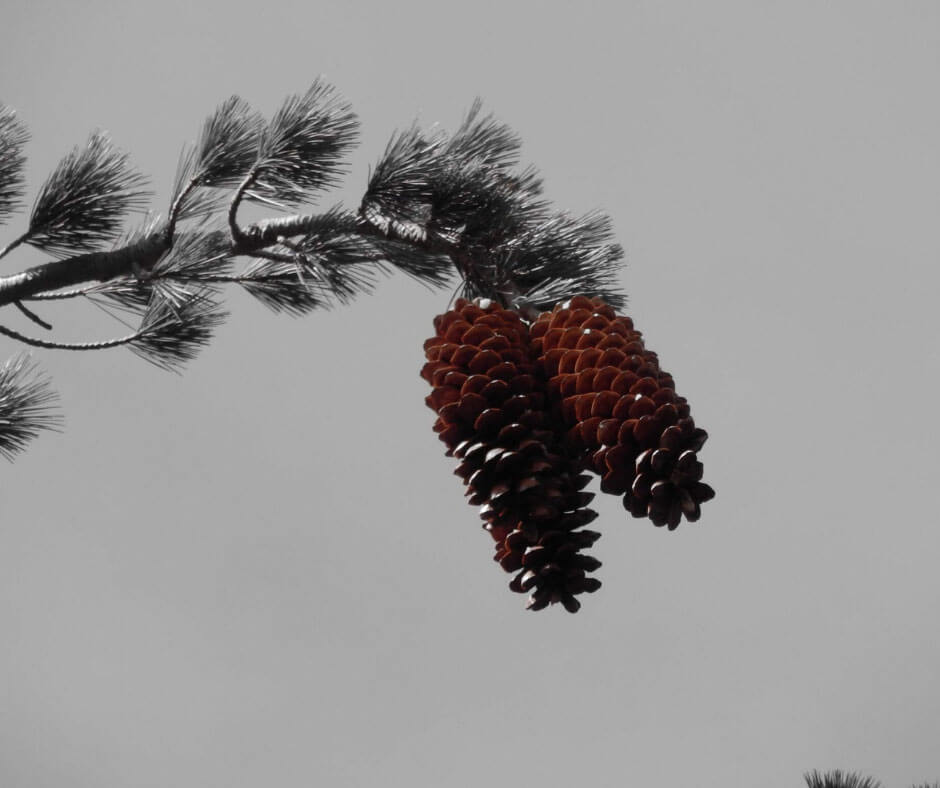 The Sugar Pine Foundation and the Tahoe Rim Trail Association have teamed up for a morning of education and fun, snowshoeing along the Tahoe Rim Trail to the iconic Castle Rock, and looping back to the Kingsbury North Trailhead. This will be a moderate, leisure snowshoe trek, but could be more challenging if snow levels are deep. Along the way, experts and friends at the Sugar Pine Foundation will reveal the mysterious world of trees, including a discussion of the fate of Lake Tahoe's favorite woody perennial, the magnificent Sugar Pine, and what individuals are doing to help the species persevere for future generations.
Do Some Figure Eights at an Ice Rink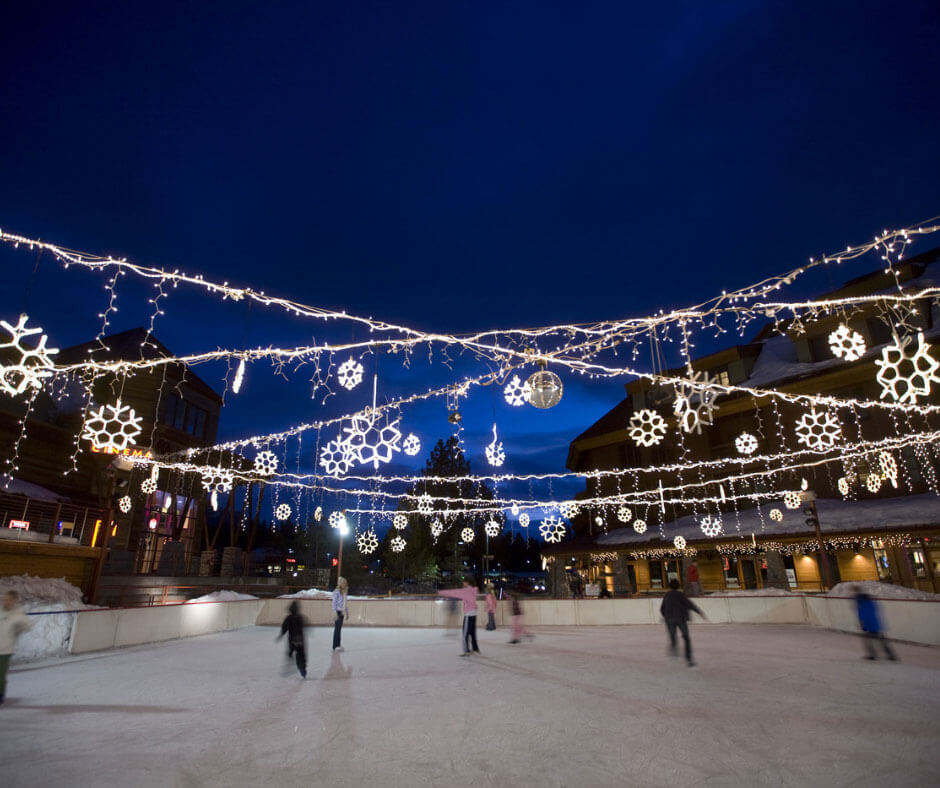 The ice skating rinks in the Heavenly Village, Edgewood Tahoe Resort and the South Lake Tahoe Ice Arena are ready and waiting for you to lutz and loop to your heart's (or ankle's) content. February is all about family fun in South Lake Tahoe, so be sure to bring the little ones!
Make Some Real Life Fish Stories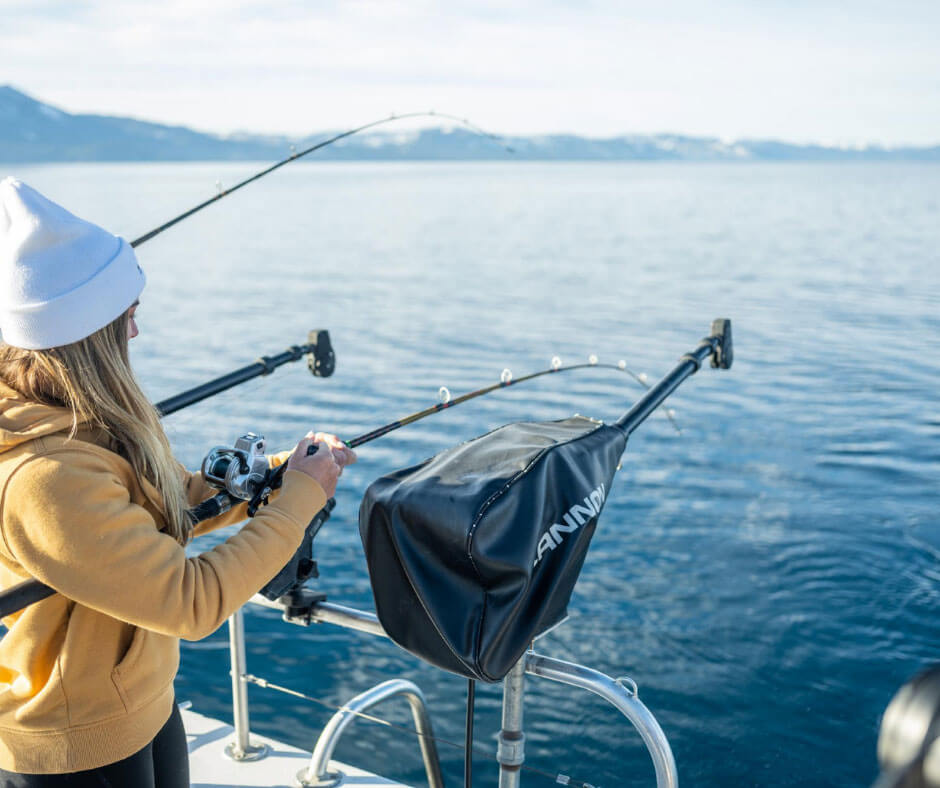 There are several local outfitters steeped in fish stories, history, and some secret spots are available to provide any and all with a Lake Tahoe fishing adventure. Teeming nearby streams and rivers will get your heart — and your line — jumping. With the waters of big blue never freezing, you can book a charter ANY time of year. Fishing is one of the best and most rewarding water sports in Lake Tahoe!
See South Lake Tahoe by Snowmobile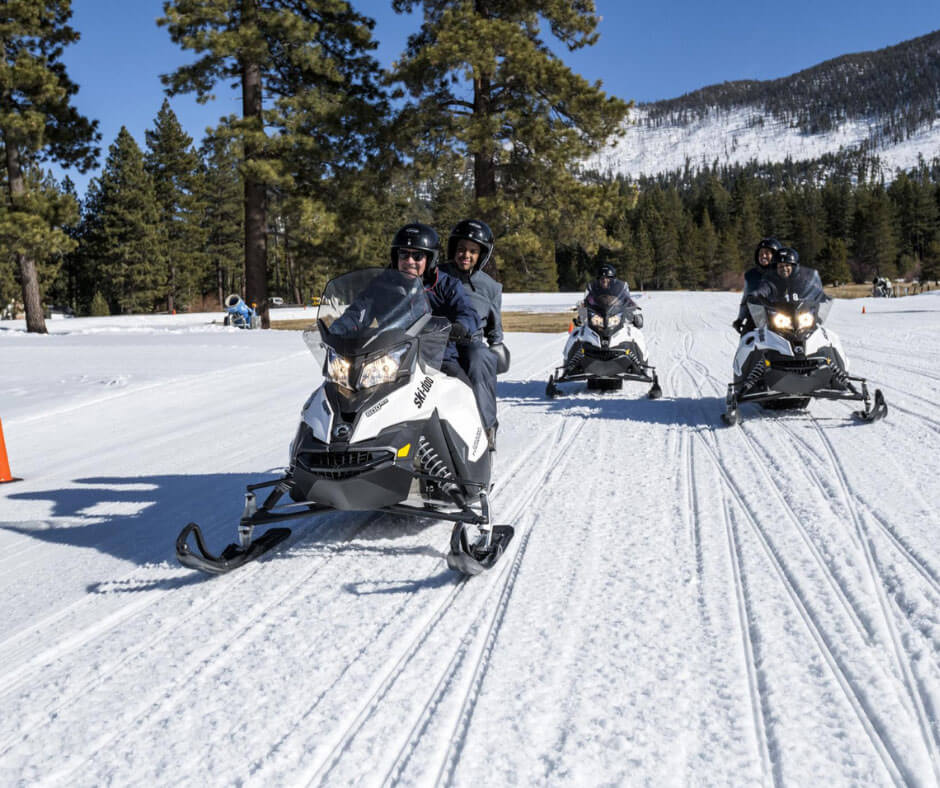 Another great family activity to consider when visiting "Big Blue" is snowmobiling. If you have a few hours to enjoy being outside, we HIGHLY recommend taking the guided tour from Zephyr Cove. The two-hour tour provides panoramic views of Lake Tahoe's cobalt-blue waters that very few others get a chance to see during this time of year. For those with only a bit of time or just want to try the sport, you can rent a snowmobile for 30 minutes and take it on a racetrack. For more ideas on how to saddle up, head over to our Snowmobiling in South Lake Tahoe article.
Test Your Luck at the Tables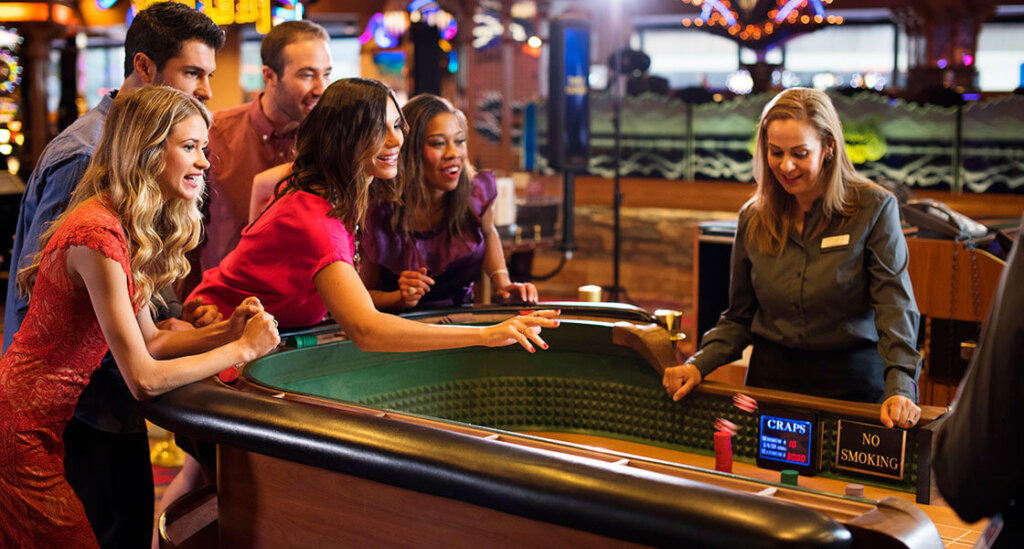 You don't have to be a high-roller to roll the dice. Lake Tahoe is home to world-class casinos refreshingly free of Vegas-style glitz. There's nothing like pulling up to a table and putting down a drink or two after spending the day exploring the great outdoors.
Melting into relaxation is easy at each of the four casino day spas. All feature massage, facials, and all the other services one would expect. There are also gyms for those that want a little exercise and pools to keep children entertained.
Try Cross Country Skiing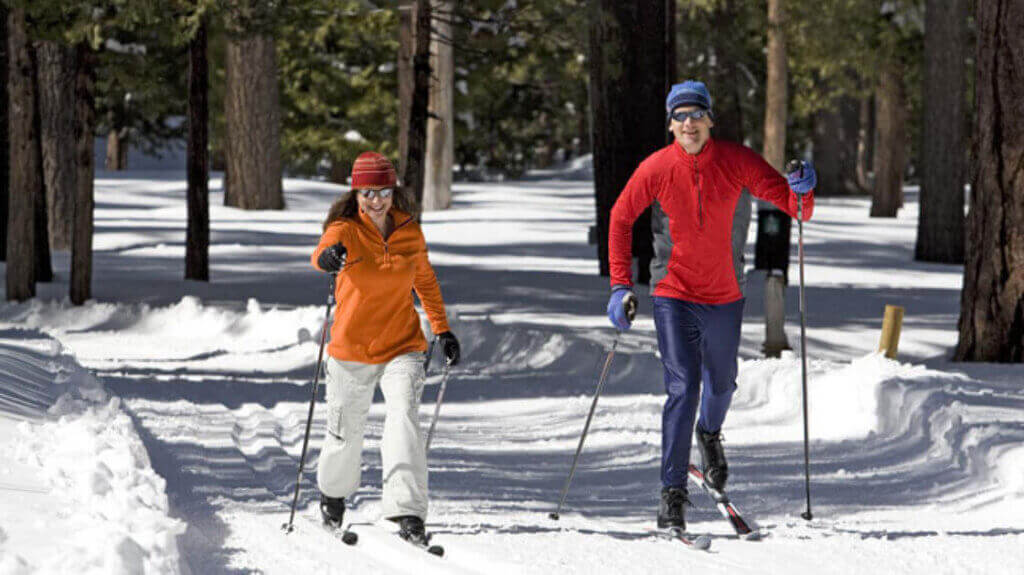 The options on where to go cross-country skiing are quite endless, especially during the mid-season. For residents, once there are more than two feet of snow on the ground at lake level, they venture to the Mountain Sports Center at Camp Richardson. Located just below Mt. Tallac, the scenery of this impressive peak and on the shores of Tahoe is what put this destination near the top of the list. If the snowpack hasn't reached two feet, head up to Kirkwood Resort. At an elevation of 7,800' above sea level, it's a great option for early or late season. The trail pass includes a vast network of trails with three warming huts, including the Kirkwood Inn (est. 1864).
Check here for a full list of where to cross-country ski in and around Lake Tahoe's south shore.