Wondering what to do in South Lake Tahoe in January? With ski resorts open, plenty of snow, and opportunities for fun around every corner, now is the perfect time to plan a mid-week trip and see some of Tahoe's natural beauty for yourself. Check out our recommendations for a great time at Lake Tahoe in January.
Take to the Ice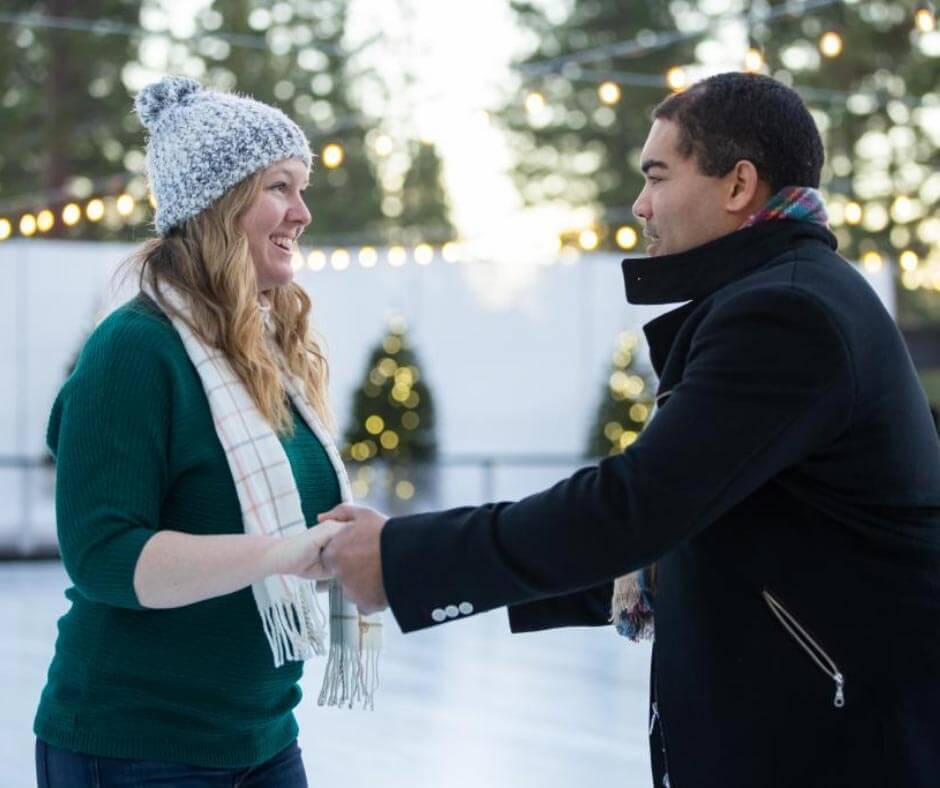 Lake Tahoe may not freeze over during the winter, but there are plenty of spots for ice skaters of all skill levels to take in the sights while gliding along the ice. From the picturesque rink in Heavenly Village to the awe-inspiring ice skating experience at Edgewood on Ice, and even natural ponds, all you need to do is lace up and skate your way towards fun.
Grab a Bite… Lakeside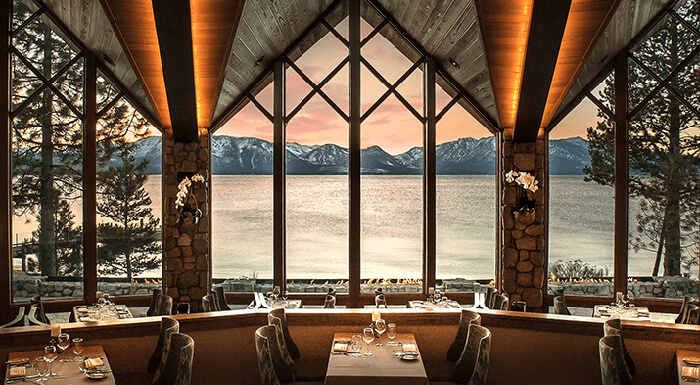 With so many restaurants in South Lake Tahoe, from family-style to fine dining, it's pretty easy to find something to match everyone's tastes and budgets. As a bonus, some of the best South Tahoe dining establishments serve up a delicious meal with a side of beautiful lake views. Here are a few spots for waterfront dining at Lake Tahoe.
Relive the 80's
Whether you are old enough to have experienced Lake Tahoe in the 80's or not, Saturday, January 15 is your chance to take in the very best of the 80's with Tainted Love at Harrah's Lake Tahoe. Must be 21 or older to attend.
See the Eagles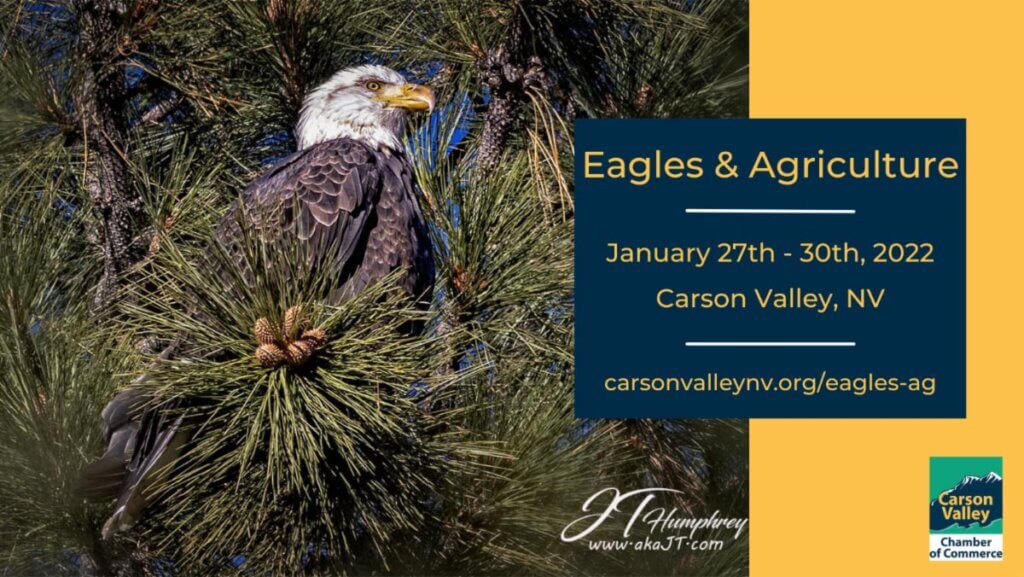 No, we aren't talking about the legendary rock band, but our eagles are still a sight to see. Take a jaunt down the mountain to Carson Valley and experience the majestic sights and stunning wildlife that flock to ranches during the winter calving season. The event includes tours accompanied by expert birders and historians, the popular Owl Prowl, a wildlife photography class, and the Falconers Dinner where guests can get close to a variety of raptors.
Experience Real Magic at Hard Rock Hotel & Casino
Join millions of mesmerized spectators from around the world at a "Real Magic" show with Alex Ramon from January 1st through January 8th. See the performance which has been described as "Mystifying" by the New York Times and "Mind-Bending" by the Los Angeles Times. Alex Ramon is recognized for his contagious energy and innovative approach, which have reinvented the art of magic, bringing it to new audiences and devoted fans the world over.
Learn to Ski or Snowboard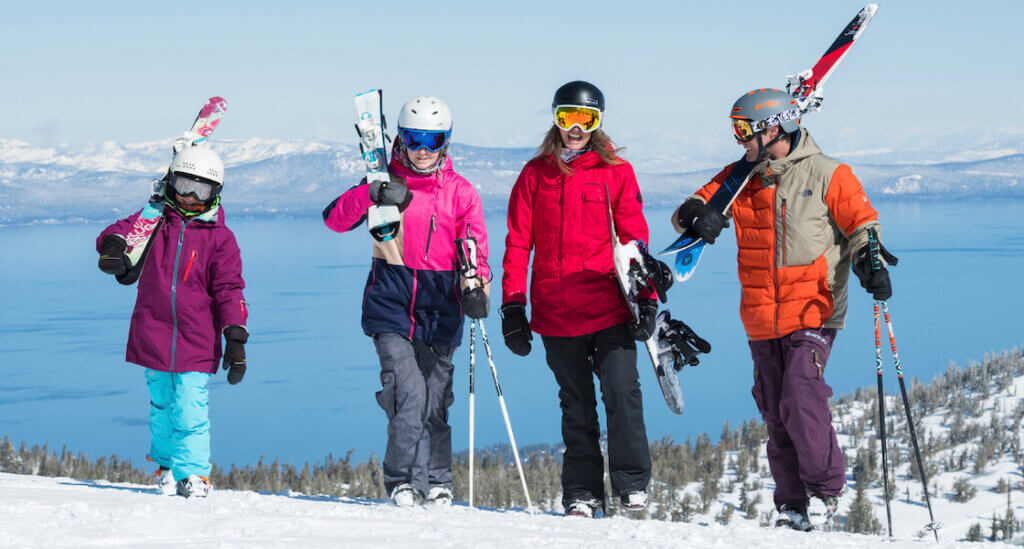 A new year is the perfect time to try something new or brush off the dust at one of South Lake Tahoe's ski resorts. Heavenly Mountain Resort and Kirkwood Mountain Resort both offer lessons from professional instructors coupled with high-quality gear so you can take to the mountains with confidence.
Already know how to ski or ride? A private lesson can help unlock the next level of progression, no matter your ability level.
Make Some Tipsy Puts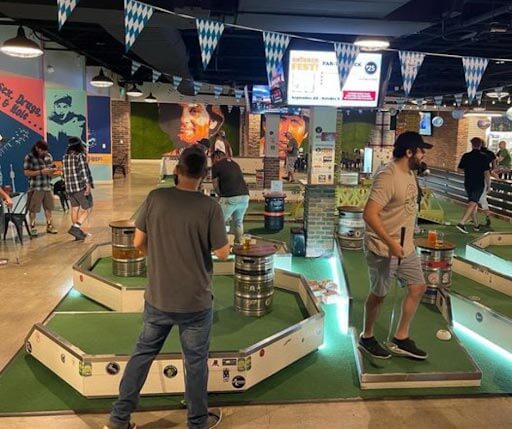 Tahoe's immaculate golf courses may be buried under a layer of snow, but you can still make some puts at Flatstick Pub. With interactive games, drinks, and great food, Flatstick Pub is the perfect place to bring a first date, reconnect with the buddies, hang with the family, or host a party.
Flatstick was created with adults in mind, but all ages are allowed before 6:00 pm.
Slide into Fun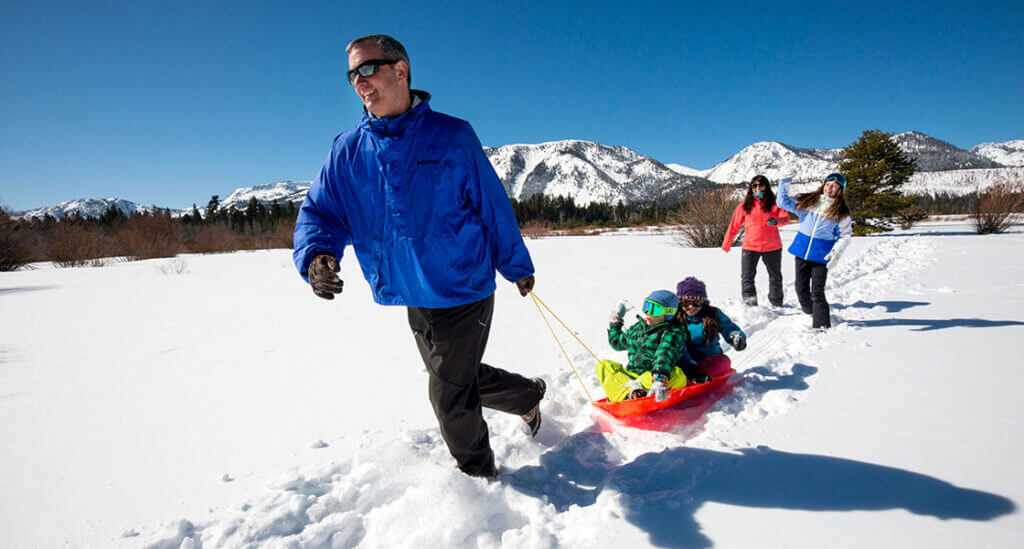 Bust out the snow pants and mittens. Sledding is a fun way for the whole family to experience Lake Tahoe up close while taking in the incredible winter scenery and distinct mountain-town atmosphere. Choose between sledding at a resort or finding your own spot, but please make sure to leave no trace and pack out your sled. For the best experience and smallest crowd, be sure to come up midweek or extend your weekend stay.
Show Some Thug Luv at Snow Jam 2022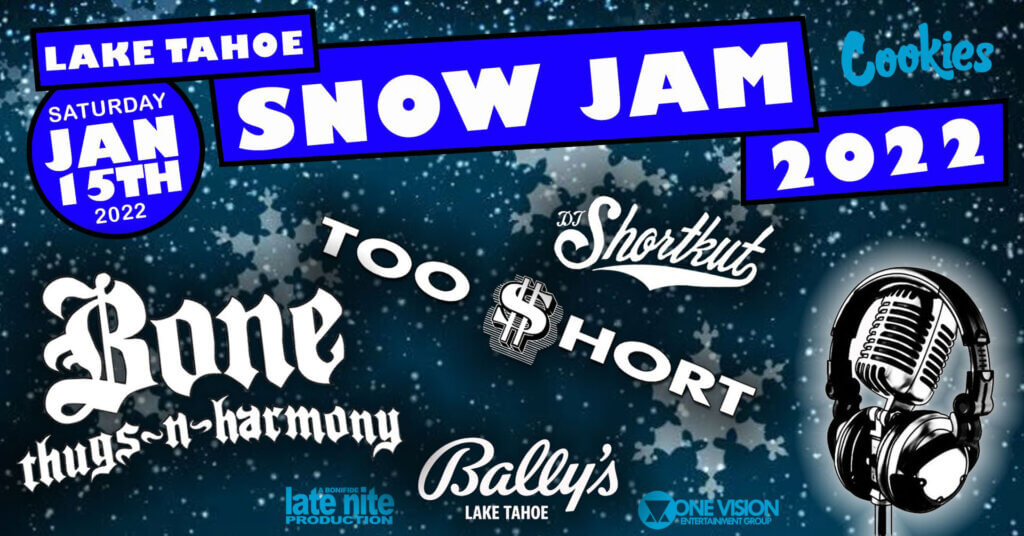 Late-Nite Productions is proud to present Lake Tahoe Snow Jam 2022 featuring Bone Thugs N' Harmony plus Too $hort and DJ Shortkut live at Ballly's Lake Tahoe (formerly Montbleu Resort) in South Lake Tahoe on Saturday, January 15 at 7pm. Advance tickets are available starting at $34.95 (plus tax / fee's) in person at the Bally's Lake Tahoe Box Office, by calling (775)588-3515 or online at www.Ticketmaster.com ($5 increase day of show).
Find Your Adventure Inspiration
Marking twenty years of adventure sports cinematography and culture, Tahoe Adventure Film Festival is the annual gathering with the outdoor adventure community, animated with music, go-go dancers, wild entertainers, and dramatic action imagery. It's where the industry's best filmmakers premier their latest adventure sports films one night only (Saturday, January 8) hosted by festival creator and adventurer, Todd Offenbacher.
Snowshoe the Backcountry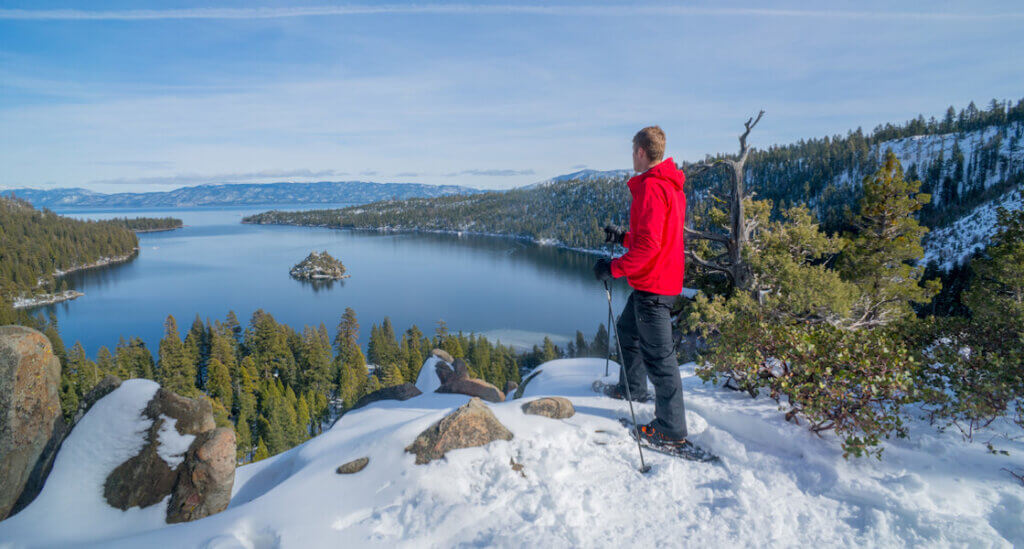 If you're looking for an enjoyable way to explore Lake Tahoe's backcountry in the winter, snowshoeing is for you. South Lake Tahoe offers many places to explore, from flat and easy to steep and strenuous. There's nothing quite like the crunching of fresh snow under your feet while you take in the sights and sounds of the forest and lake. Here's where to go snowshoeing in South Lake Tahoe.
Get into the Craft Brewery Scene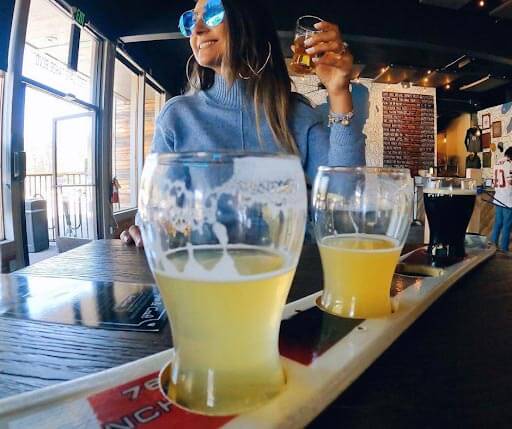 After spending the day out in the Lake Tahoe playground, the best way to relax and unwind is with a frosty pint of local craft beer. The art of craft beer has taken the nation by storm within the last few years, and Lake Tahoe has joined the ranks. In recent years, new breweries have been popping up all over town, displaying unique and signature taps. Here are the most recent establishments to enter the South Lake Tahoe beer scene.
Set a New High Score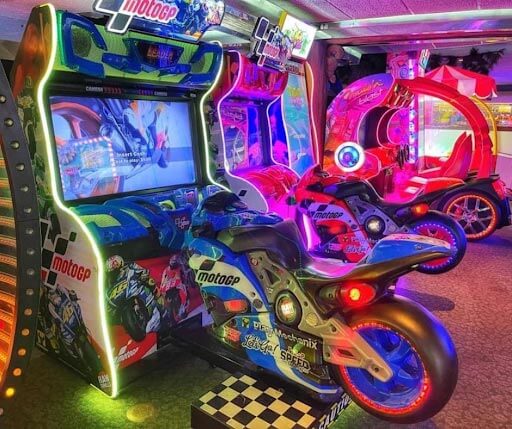 Both Harrah's and Harvey's have arcades that are easy to find and away from the casino floor. Drop a few quarters into the "old school" style arcade games or check out more modern games that make you feel like you are in the middle of the action. Going to the arcade is a great way to do physical things while getting a little bit competitive with your friends/family members.
---
But wait, there's more!
That's the end of this list, but there are still plenty of things to do and places to visit when you take a trip to Lake Tahoe in January. Don't forget to share your trip on social with us using the #TahoeSouth hashtag.