I'm a snowboarding writer and this winter I've been traveling around the Western United States visiting dozens of different resorts, so I consider myself pretty knowledgeable about the differences among American ski areas. If there's one thing I learned during my visit to South Lake Tahoe last month, it's that it's vastly different from every the ski town in the country.
First, there's the sprawling view of Lake Tahoe from Heavenly. It feels as if you're going to ski right into it. Second, there's the foliage. On Heavenly there's high desert foliage, which is unlike anything on any other ski resort I've been too, while Sierra-at-Tahoe has almost exclusively Red Fir trees that are half-covered in bright green moss, which creates a stunning contrast with the snow. Finally, most ski resorts are populated overwhelmingly with caucasians, but this is not the case in South Lake Tahoe. The famed area draws visitors from around the globe, as well as from California, the most diverse of the states. It's not uncommon to hear Spanish, German, or Mandarin Chinese on the chairlift, which is a refreshing change of pace.
Then, of course, there are the casinos.
Here are some of the photos that I took during my visit of this unique and beautiful area.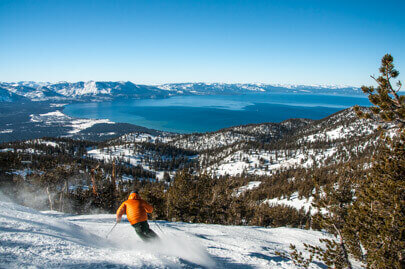 The California side of Heavenly has a great view of Lake Tahoe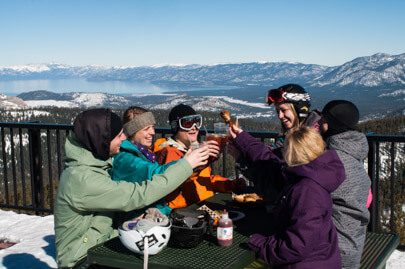 Chicken wing cheers on top of Sierra-at-Tahoe.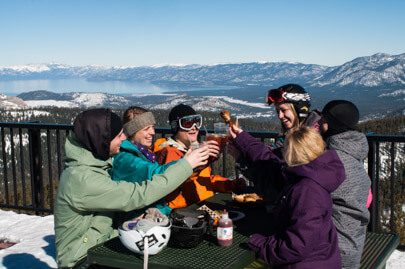 Even when Mother Nature leaves us wanting, Heavenly's vast snow-making system ensures that there will be fluffy dry snow to be carved.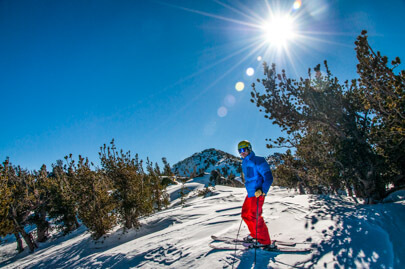 The high desert foliage at Heavenly makes for a unique and slightly surreal-feeling skiing experience.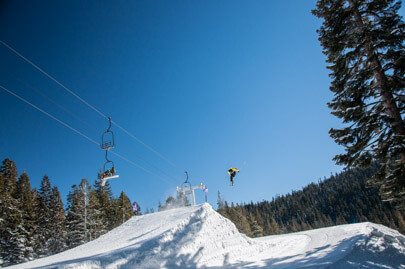 Sierra-at-Tahoe has an amazing series of terrain parks for everyone from beginners to near professionals, like the skier pictured here.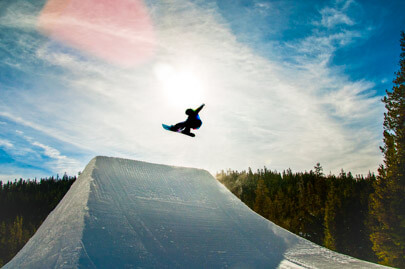 Sierra-at-Tahoe is also very supportive of aspiring young riders, so on any given day you're likely to see some of the most talented young skiers and riders in the area there.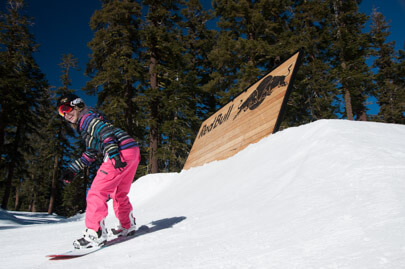 The parks aren't just for the experienced, though. Novices are welcome too.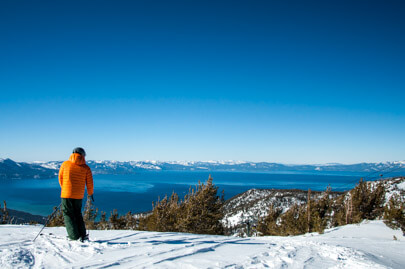 Tahoe definitely offers something for everyone to enjoy. You'd be hard pressed to find somebody who didn't stop to admire the lake once in a while.


The lake, after all, is what draws many people here in the first place.