Classic Itinerary
Upstate California Road Trip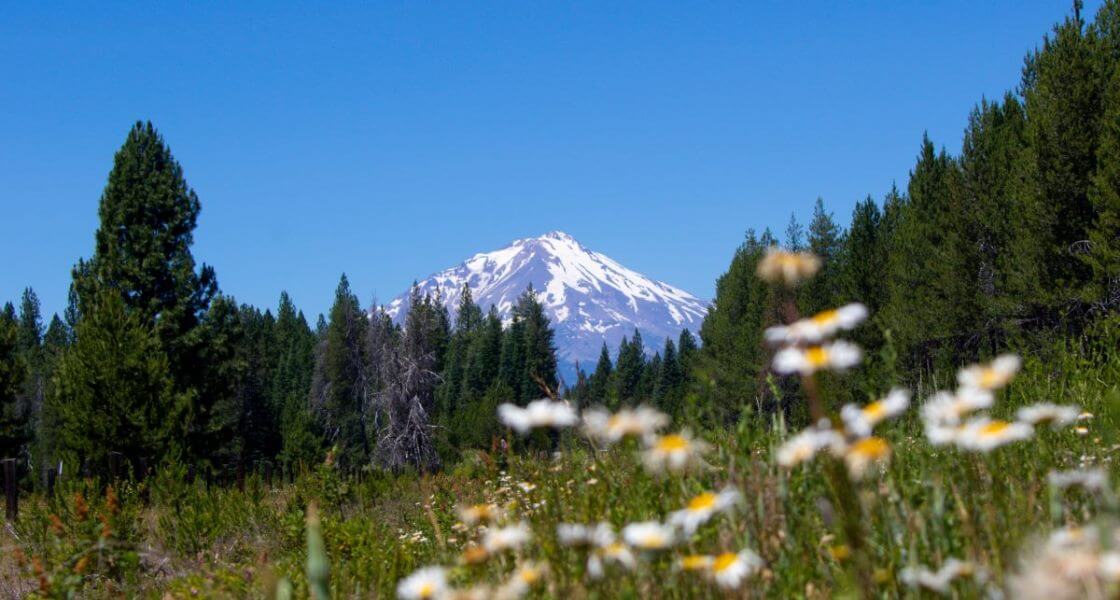 Lake Tahoe and Beyond: California Road Trip Ideas and an Upstate Itinerary
From city life to lake life and small towns to big forests, upstate California offers visitors the best of many worlds. California is the third-largest U.S. state, so we have plenty of California road trip ideas. In this itinerary, we'll break down a California upstate road trip by taking you through some of the northern-most highlights. The golden state is known for its vast expanse of mountains, valleys, and coastal roads. There's nothing like a good old California road trip.

STATES: California, Nevada
START/END: San Francisco
TOTAL MILES: 1,000 – 1,200 (1,600 – 1,900 km)
SUGGESTED DAYS: 8-14
SUGGESTED SEASON: Year-round
California Road Trip Ideas and Upstate Itinerary Overview
The route that we have chosen is a loop that leaves from and arrives back in San Francisco, however you could really start the loop wherever. There are many international airports along the route, so be sure to look for the best airfare deals. This California road trip idea is ideal for people who love new adventures, might be visiting the US for the first time, families with children, honeymooners, photographers or hikers. The great part about our itinerary is that it can be adjusted to fit any need that your group is looking for.
PREPARATION
This trip could be taken at any time of the year, but know that some areas are high elevation and will likely have snow in the winter, early spring, and late fall seasons. You'll run into less people those times of year, but it is hard to beat the summer temperatures!
Ideally, you would give yourself around 14 days for this trip, but it could be done in much less depending on how often and how long you stop for.. There's not as much driving as some other routes, but the destinations along the way are too good to quickly pass through.
SAN FRANCISCO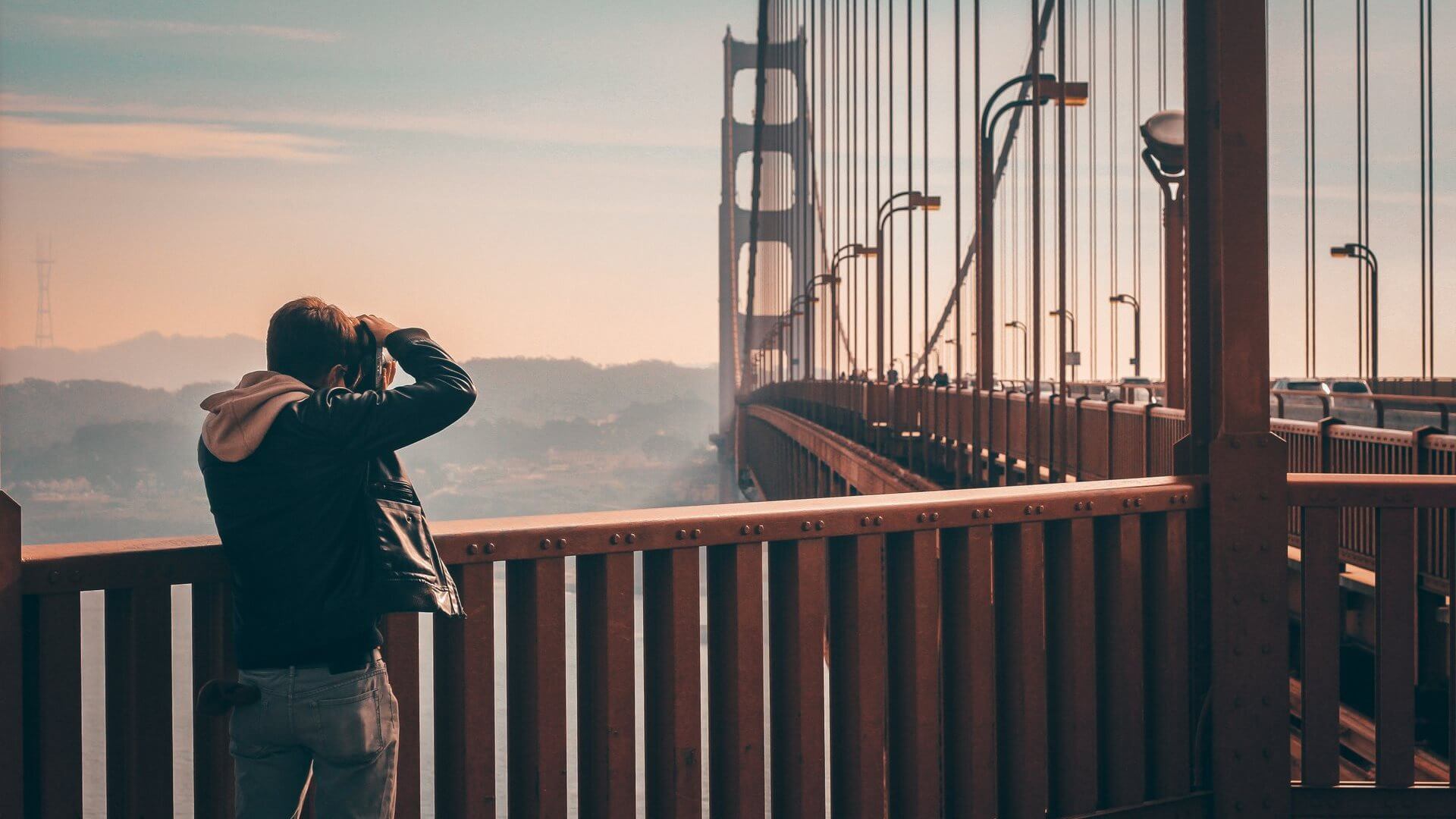 There are three international airports in the Bay Area: San Francisco (SFO), Oakland (OAK), and San Jose (SJC). The Bay Area is huge and includes quite a bit, so we suggest exploring San Francisco and saving some of the other cities for the end of your trip.
You obviously won't want to miss big attractions like the Golden Gate Bridge or even Alcatraz Island, but don't forget that San Francisco is known for its steep city streets, cable cars, and its unique architecture, so even just exploring the city by foot could be a fun way to spend a day. The colorful city is also known for its seafood like fresh oysters, Dungeness crab, and chowder.
Best spot to photograph Golden Gate Bridge: Baker Beach
Best hike: Tennessee Valley Trail
Best experience for the whole family: Alcatraz Island
Most unique dessert: Matcha Ice Cream
WINE COUNTRY LOOP
Travel Time: 1-2 hours – 50 miles / 80km (to Napa)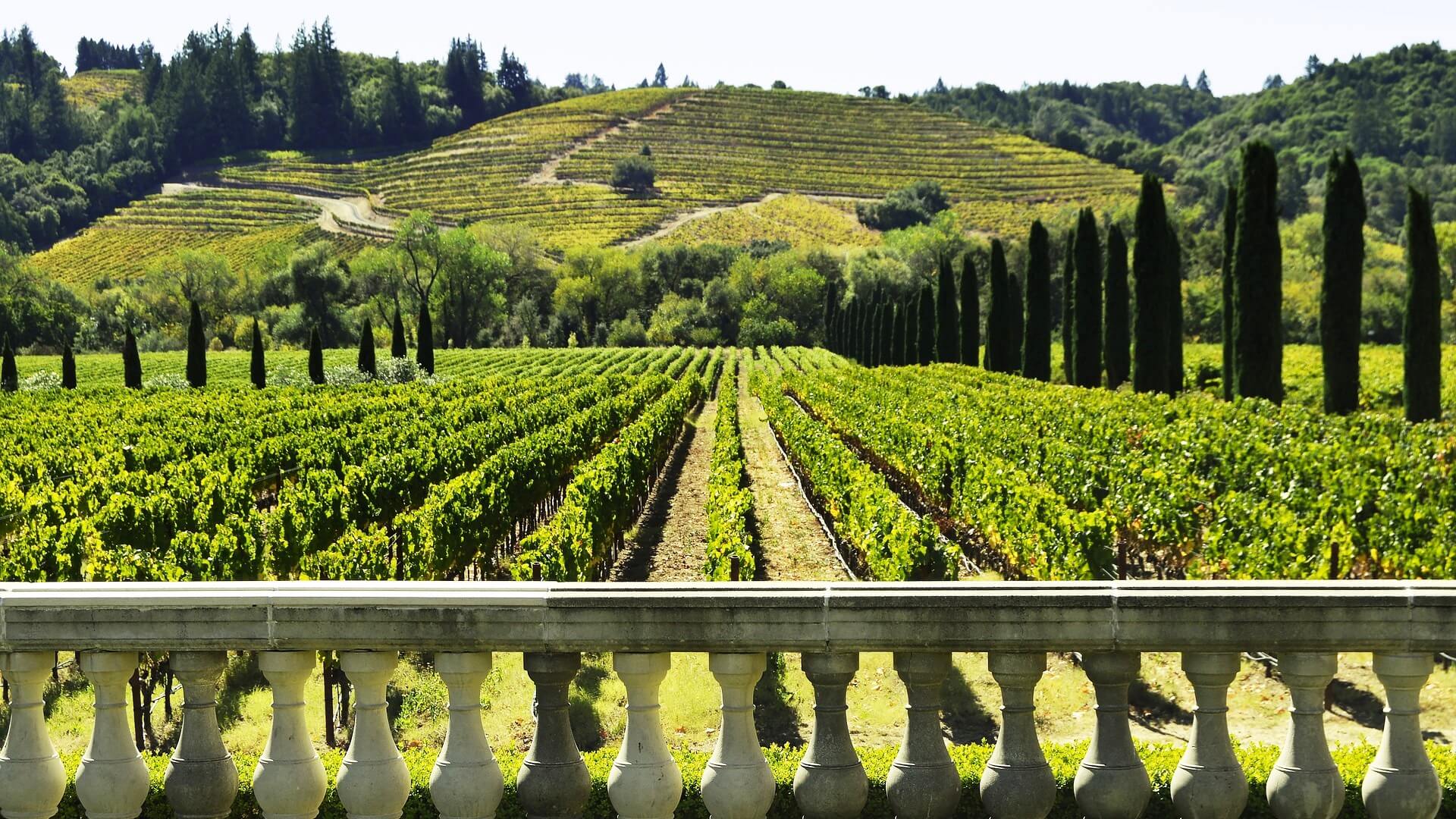 If you're over the legal drinking age of 21, you can't just drive past some of the world's best vineyards without stopping! In our map, we've added a loop that includes towns like Napa, Sonoma, Santa Rosa, and Geyserville—all well known for their vineyards. This is a great way to relax if you've just traveled a far distance.
For the wine connoisseurs: Spend a day wine tasting
For the kids: Ride in a hot air balloon
For the beer-drinkers: Visit a brewery or distillery
Great place to grab a bite in Rutherford: Auberge du Soleil
FORT BRAGG & NAVARRO
Travel Time: 3 hours – 149 miles / 340 km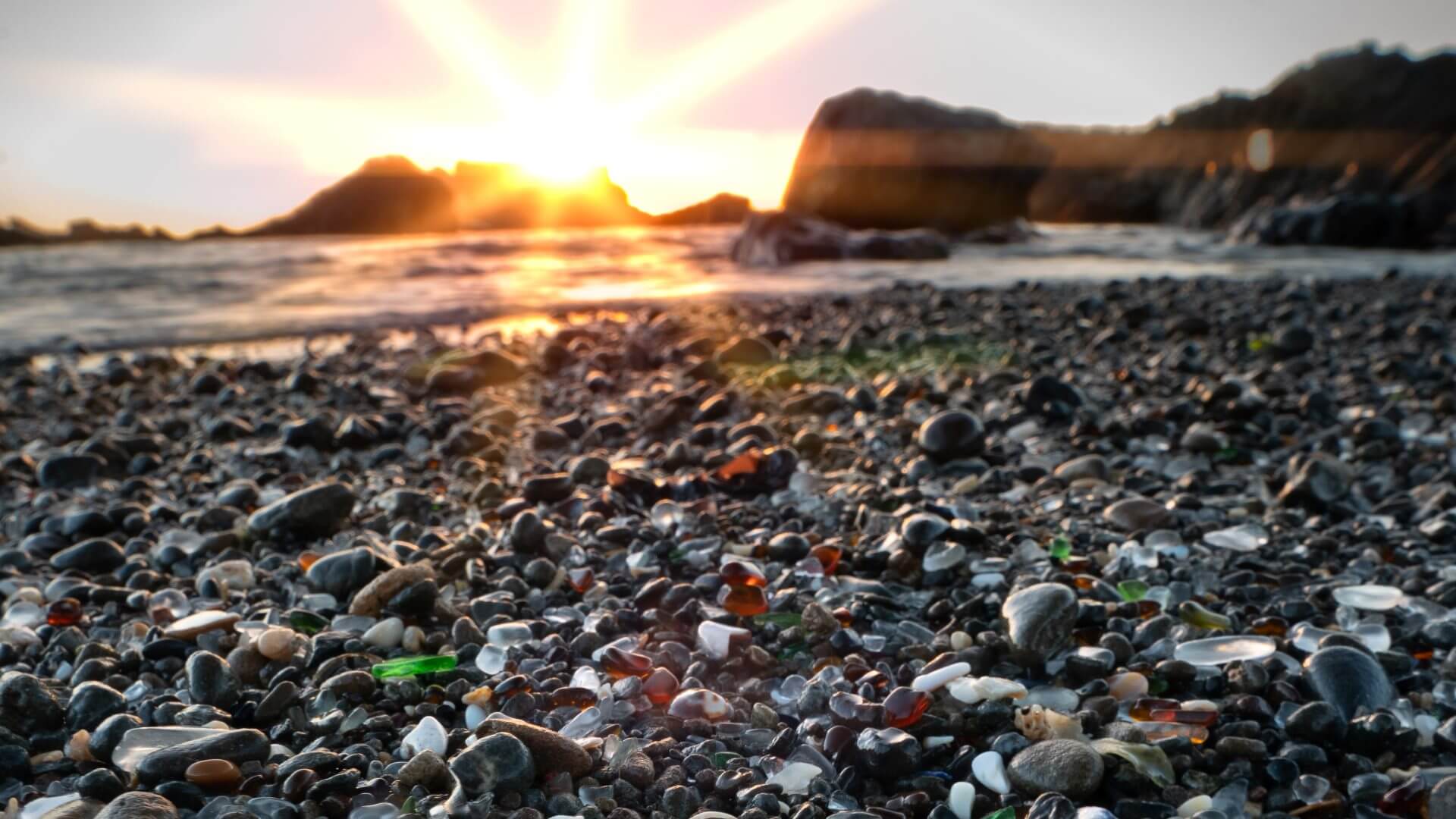 Cruise up towards the coast and through Navarro, a small, picturesque town with more wineries and hot springs. Once you reach the beautiful coastal city of Fort Bragg, you'll be pining for a beach. Check out Glass Beach at MacKerricher State Park or witness the annual Whale Festival in March. Continue your trip north into a forest of giants at Humboldt Redwood State Park, 40 minutes south of Eureka. Drive the Avenue of Giants road and explore the lush forest.
Most unique activity: Ride the Skunk Train Railbikes from Fort Bragg
When the weather is perfect: Hike or picnic at Navarro Overlook
Local dessert: Cowlick's Ice Cream
Can't miss: Fort Bragg's Farmers Market
EUREKA
Travel Time: 3 hours – 133 miles / 214 km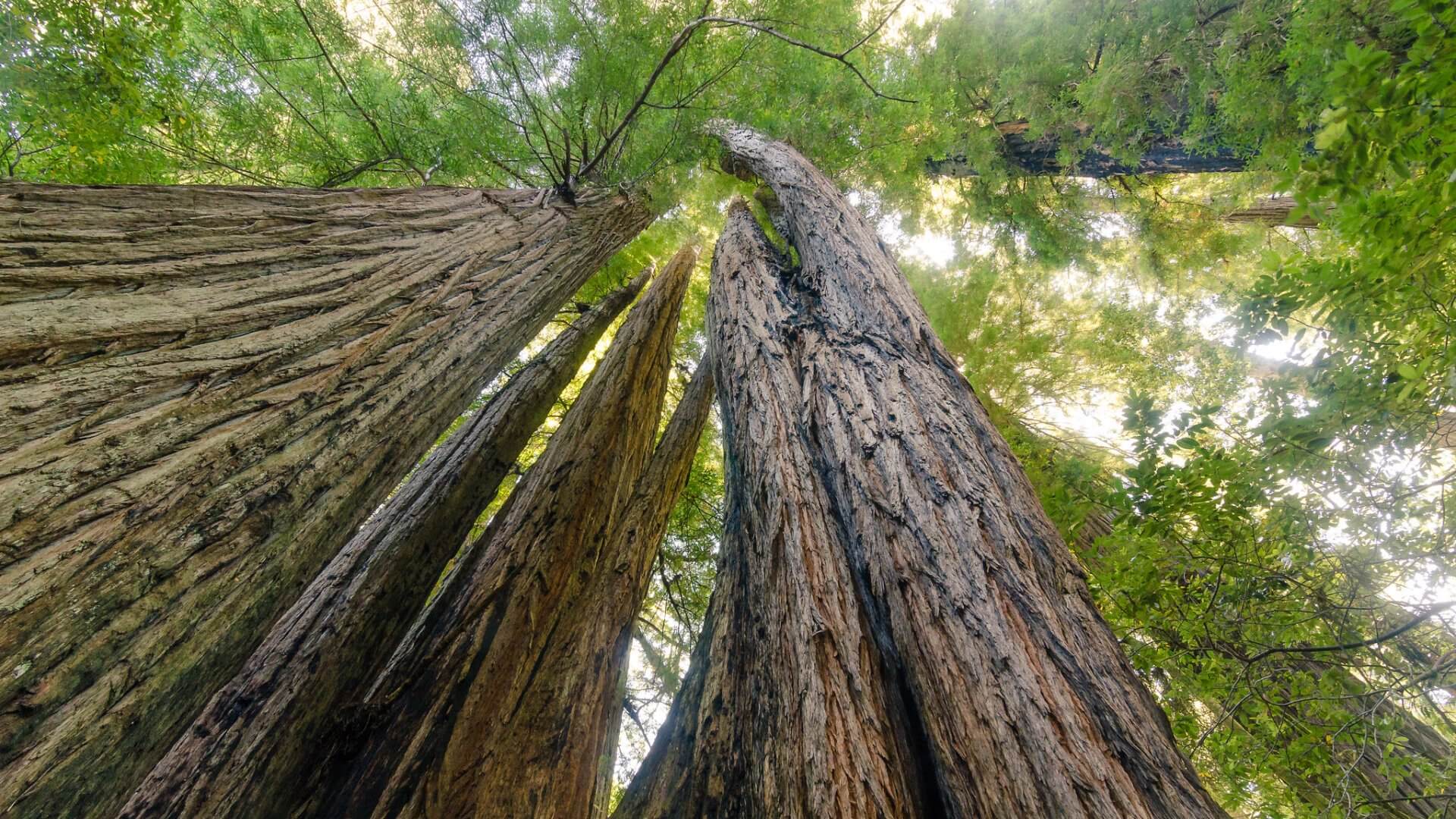 Continue along the Pacific coast to the town of Eureka, known as the "Queen City of Salt and Fog." Eureka is nestled between ocean and land with Humboldt Bay on the west and a forest of old-growth redwood trees on the east. The city's Old Town district is known for its preservation of historic Victorian, such as the famous Carson Mansion. Being the largest coastal city between San Francisco and Portland, Oregon, Eureka is as lively as you could imagine.
Most unique accommodations: Stay in a Victorian boutique hotel
Point of interest: Old Town Eureka
For the whole family: Walk through Sequoia Park
Restaurant with a view: Moonstone Grill
REDDING AND MT SHASTA
Travel Time: 3 hours – 147 miles / 327 km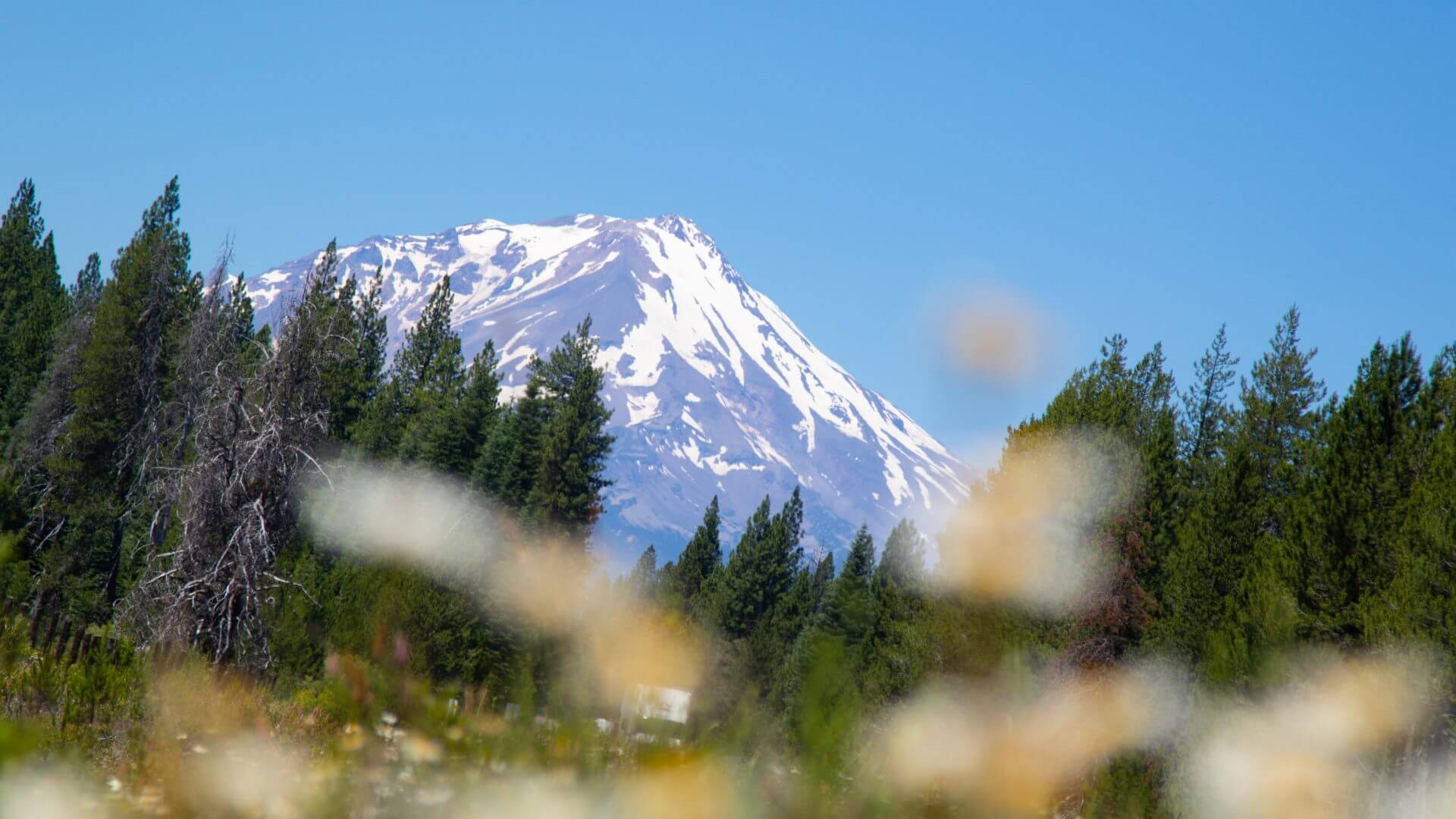 About three hours inland from Eureka you'll reach the "large-ish" city of Redding. It's nestled south of Shasta Lake, with the Sacramento River running directly through town. Take the kids to see all kinds of animals at Turtle Bay Exploration Park or learn to fish, hunt, or gather wild foods in nature with HarvestWild.
An hour north of Redding is Mount Shasta, a potentially active volcano and the second highest peak in the Cascades. As you might imagine, there are so many activities to choose from there—horseback riding, hiking, fishing, scenic tours, wildlife parks and more! Pick one and spend the day exploring.
For the adventurers: Hire a guide to climb Mt. Shasta
Most unique dining experience: Shasta Lake Dinner Cruise
Most comfortable accommodations: Best Western PLUS Hilltop Inn
Best activity to do with kids: Lake Shasta Caverns National Natural Landmark
LASSEN VOLCANIC NP
Travel Time: 1 hour 45 min. – 93 miles / 150 km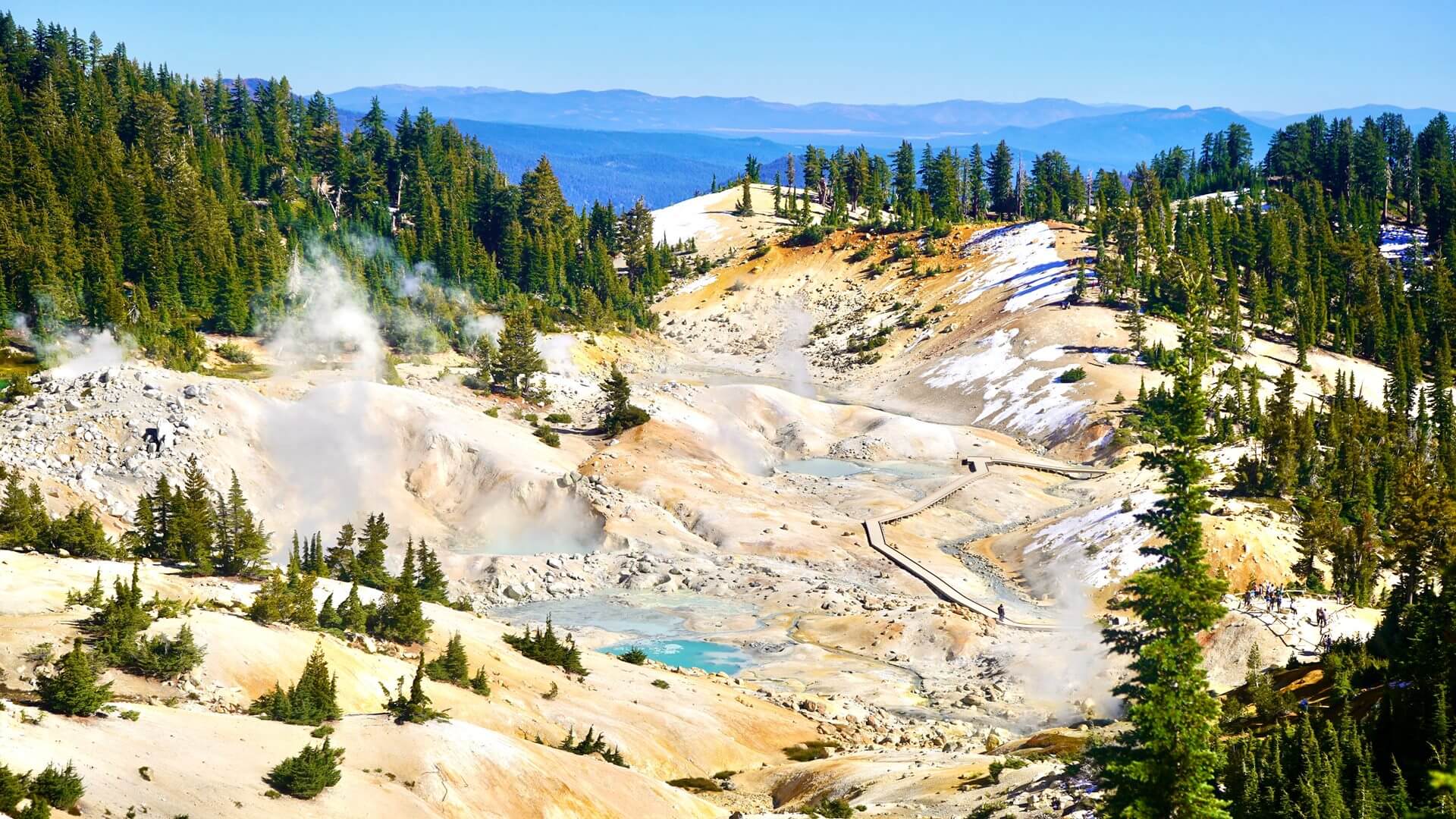 Drive just south to Lassen Volcanic National Park, one of the most underrated parks, which is great for two reasons: it's not as busy as most national parks AND it will blow your mind! The park is broken up into four sections, with miles of hiking trails in each section, including 17 miles of the Pacific Crest Trail (PCT) that goes through the park. Hike to boiling thermal pools or to the top of a black, sandy volcano. Either way, this park is great for all ages!
Since the drive from the park to your next destination is a bit of a drive, we suggest breaking it up and stopping at Honey Lake for a picnic and some wildlife viewing.
Most beautiful lodging: Highlands Ranch Resort
Best short hike in the park: Bumpbass Hell
Best spot for dinner: Highlands Ranch Resort Restaurant
Best long hike in the park: Brokeoff Mountain
SOUTH LAKE TAHOE
Travel Time: 3 hours 45 min. – 210 miles / 338 km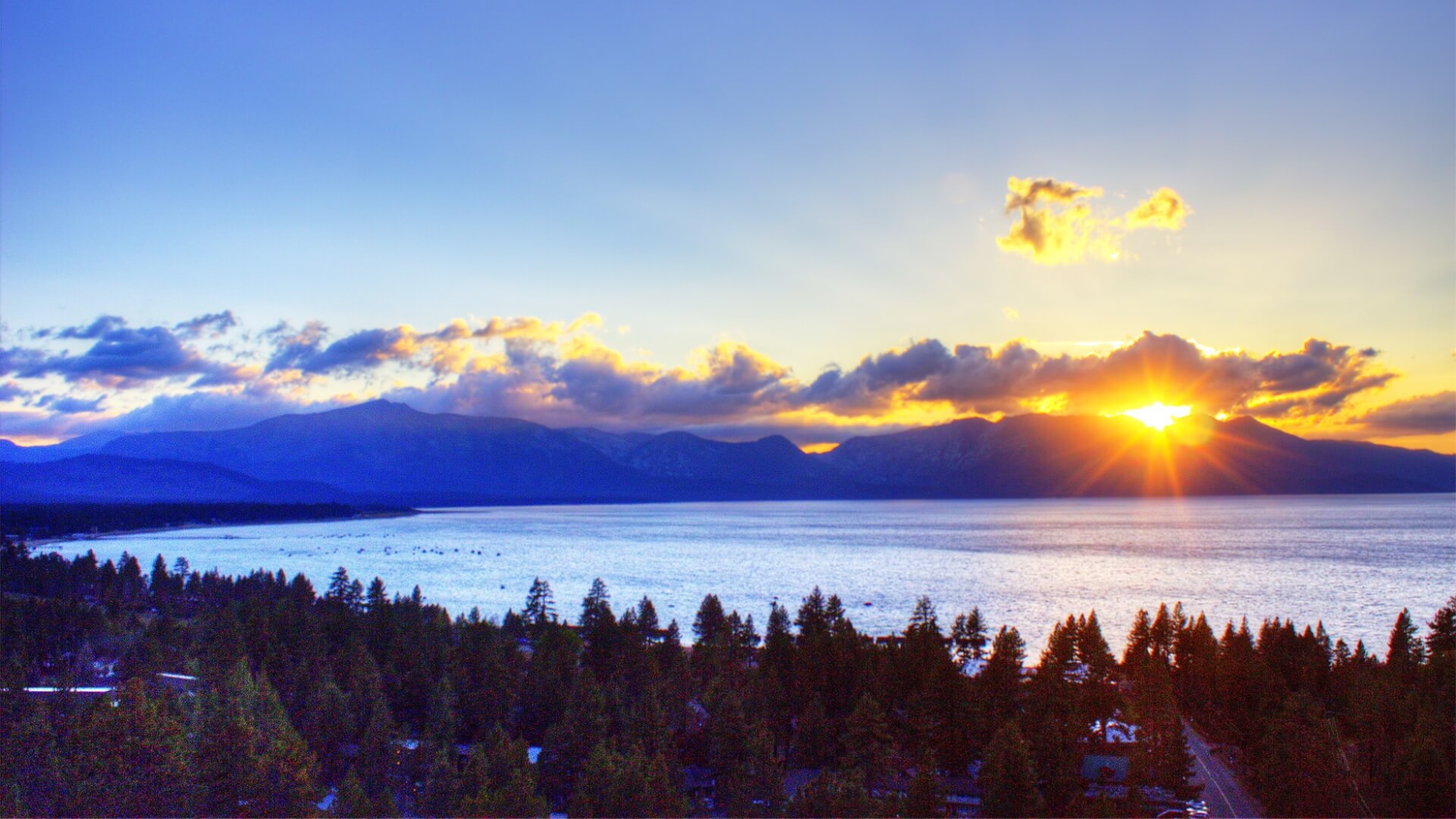 It always feels so good to arrive at Lake Tahoe—you're standing in front of a huge lake with clear-blue water in a mountainous environment. It doesn't get much better than that. We recommend spending at least two days in South Lake Tahoe, as you can't really relax unless you've spent a full day on the beach and a full day out on the water, right? Tahoe is a classic California road trip idea and is fun no matter what season you go!
If you do plan to take this trip in the winter, Tahoe might be the best stop along the route. With an average of 300 days of sunshine a year and world-class ski resorts, it's a great place to get away during the winter months as well.
Best breakfast: Heidi's Pancake House
Best hike: Hike to the Tahoe Rim Trail from Van Sickle Bi-State Park
Best place to stay on the beach: Tahoe Lakeshore Lodge & Spa
Most Iconic American Landmark: Emerald Bay
PLACERVILLE
Travel Time: 1 hour 15 min. – 60 miles / 97 km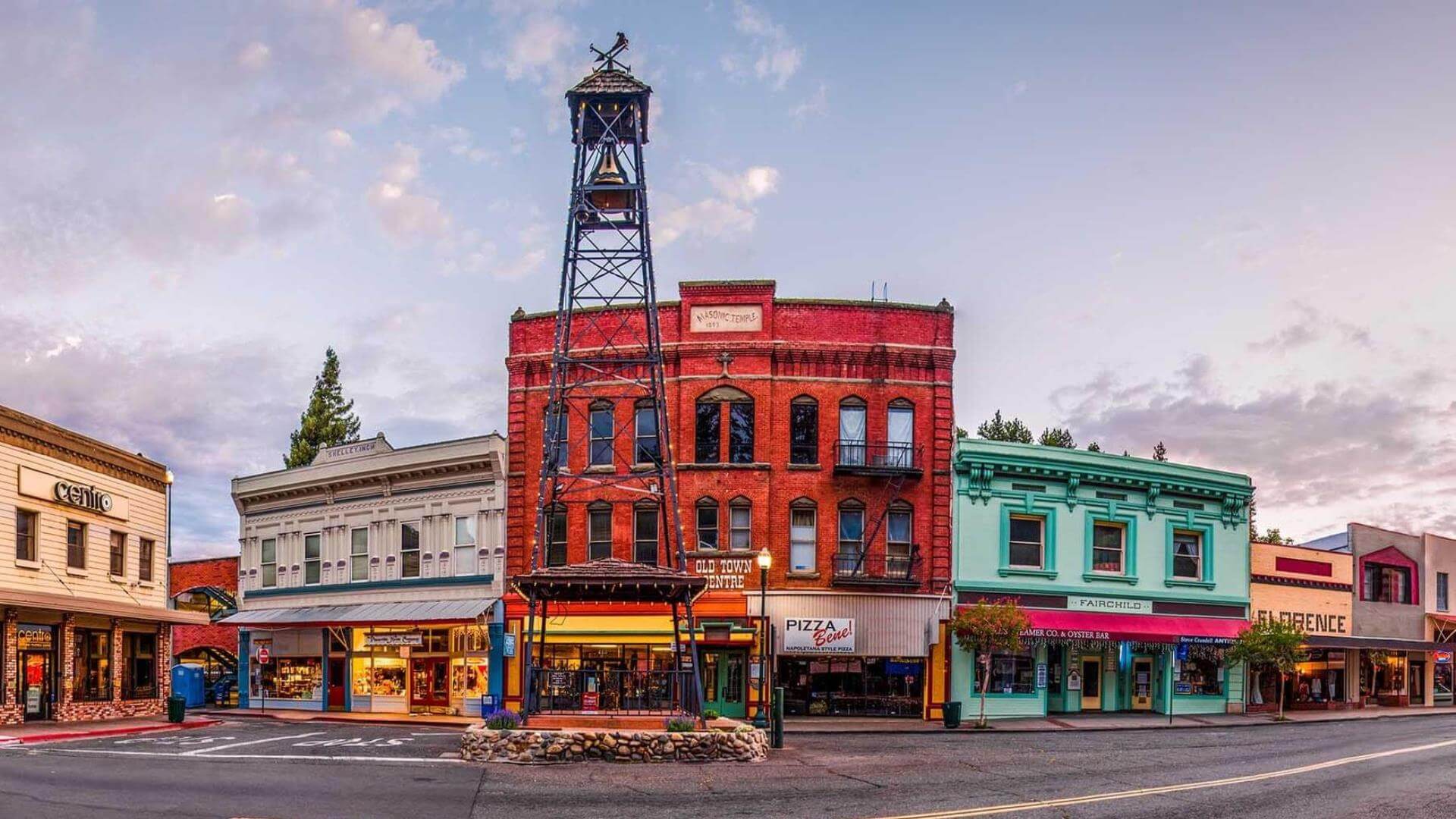 Just before arriving at the capital of California, Sacramento, you'll reach the charming town of Placerville. The town got its name during the California gold rush when placer gold deposits were found in its river beds and hills in the 1840s. Downtown Placerville's architecture reflects that 19th century time period. Raft the river or learn the pan for gold, there's so much to do here.
Next, the route takes you right through Sacramento, but we suggest moving forward onto Winter—we're a sucker for the smaller, more quaint towns! The people of Winters are proud of their farm-to-table food scene and their recent build of Hotel Winters, the first full-service hotel in Yolo County.
Best place for dinner: Smith Flat House
Best place to take the kids: Gold Bug Park & Mine
Best short hike: Greenwood Creek
Can't miss: Wine Tasting
OAKLAND
Travel Time: 2 hours – 130 miles / 210 km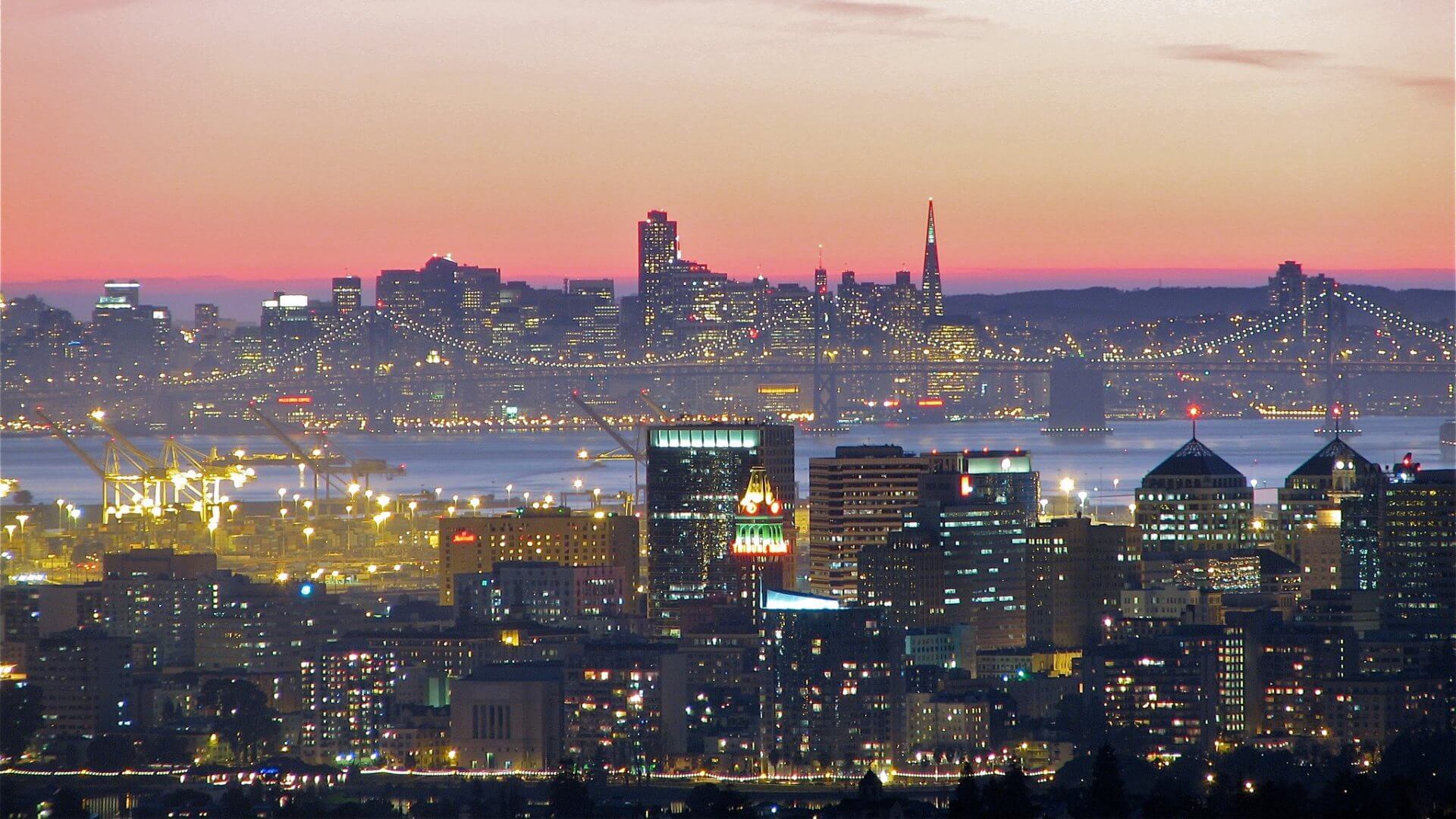 As you make your way back into the Bay Area, we suggest exploring the city of Oakland, which has an international airport of its own. Oakland was recently named a "2019 best trip" by National Geographic Traveler, chosen for the culture category. It's certainly a unique California road trip idea, as many people go straight to San Francisco and skip Oakland. There are over 125 languages spoken throughout the city, making it one of the most diverse cities in the country. Explore the vibrant neighborhoods, experience food from different cultures, or enjoy a Mai Tai cocktail (that drink was supposedly invented in Oakland).
Best breakfast (known for their Chicken & Waffles): Brown Sugar Kitchen
Best day-hiking: Redwood Regional Park
Where to take the kids: Oakland Zoo
Best museum on state art, history and science: Oakland Museum of California
AIRPORT LOOP – OPTIONAL
Whether you've got extra time in your schedule or you just love the Bay Area, we've included an "airport loop" in our itinerary that is fairly short but hits a myriad of cities. The entire loop is about four hours of driving, so you could either cut it short when you arrive at your take-off destination or by using the San Francisco – Oakland Bay Bridge.
For the techies: Visit these tech-company headquarters in Silicon Valley
Don't miss: San Jose Flea Market
A worthy hiking stop: Mission Peak Regional Preserve
Family-friendly stop on the road: Exploratorium San Francisco
As you begin to make your journey home, don't forget to write down what you've done and which experiences you liked or didn't like. It's always helpful to have that information for when you plan your next trip to Lake Tahoe and or brainstorm new California road trip ideas!