Classic Itinerary
Northern California Road Trip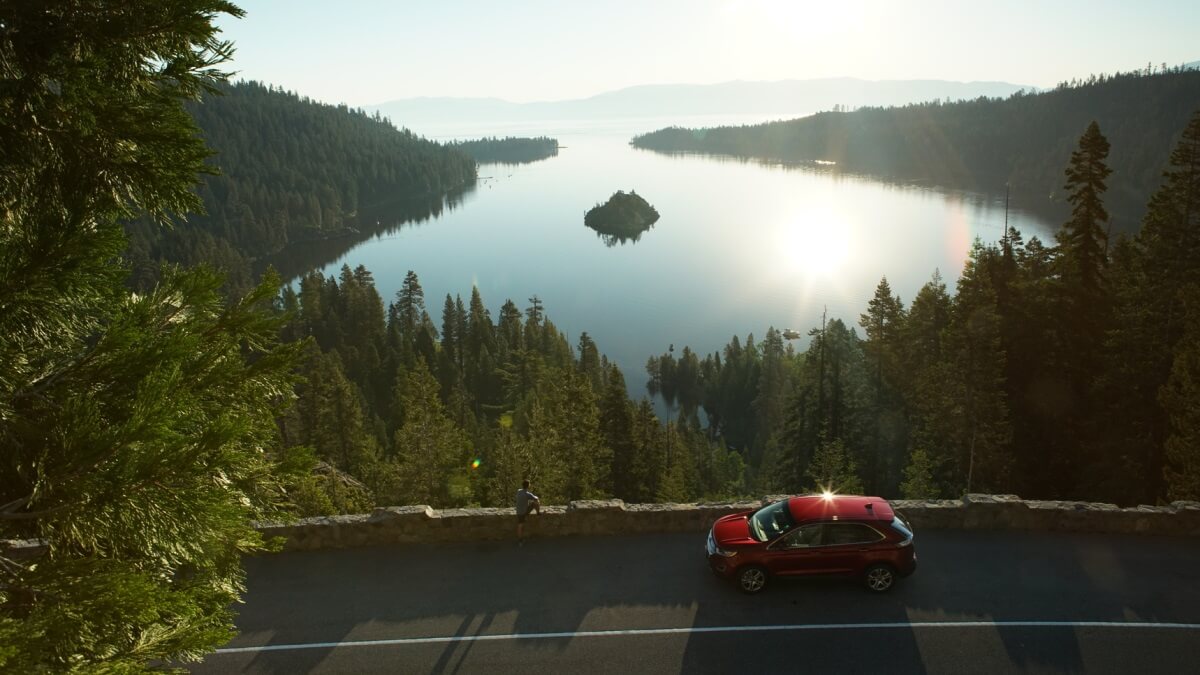 A Northern California Road Trip's Greatest Treasures
This 10 day Northern California road trip itinerary really covers just about everything you'd want in a west coast road trip. Experience the great city of San Francisco, stop for a drink in Napa Valley, spend time on the water in Lake Tahoe, and explore iconic Yosemite National Park. This route covers many highlights that the northern part of the state has to offer, making it one of the best California road trip itineraries out there.

STATES: California, Nevada
START/END: San Francisco
TOTAL MILES: 900 miles (1450 km)
SUGGESTED DAYS: 10-12
SUGGESTED SEASON: Year-round (altered route for winter)

Northern California Road Trip Overview
This loop route begins and ends in San Francisco, where there are three major international airports within an hour drive. Since the loop takes road trippers' into the mountains, there is an alternative winter route shown on the map to avoid road closures that often happen due to snow. Depending on the season, this 10 day Northern California road trip itinerary can be ideal for families looking for casual adventure and summertime activities, or for winter-obsessed folks needing their ski-fix and unique winter wonderland experience.
PREPARATION
Travelers should expect a higher number of people during the summer and fall when the weather is best. They can also expect winter road closures to extend into the spring season.
Whether you choose warm or cold-weather adventures, we recommend taking at least 10 days for this trip.
SAN FRANCISCO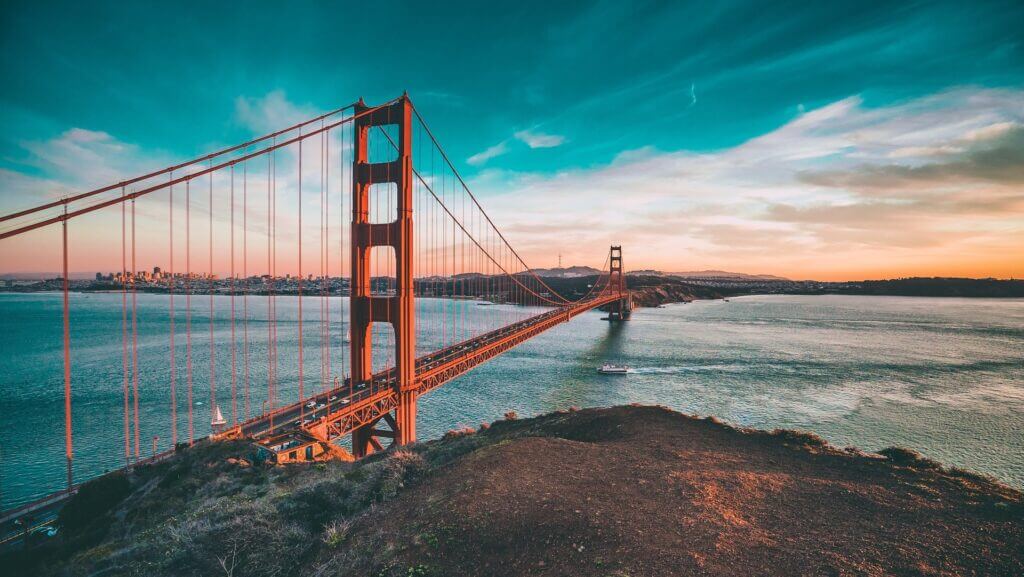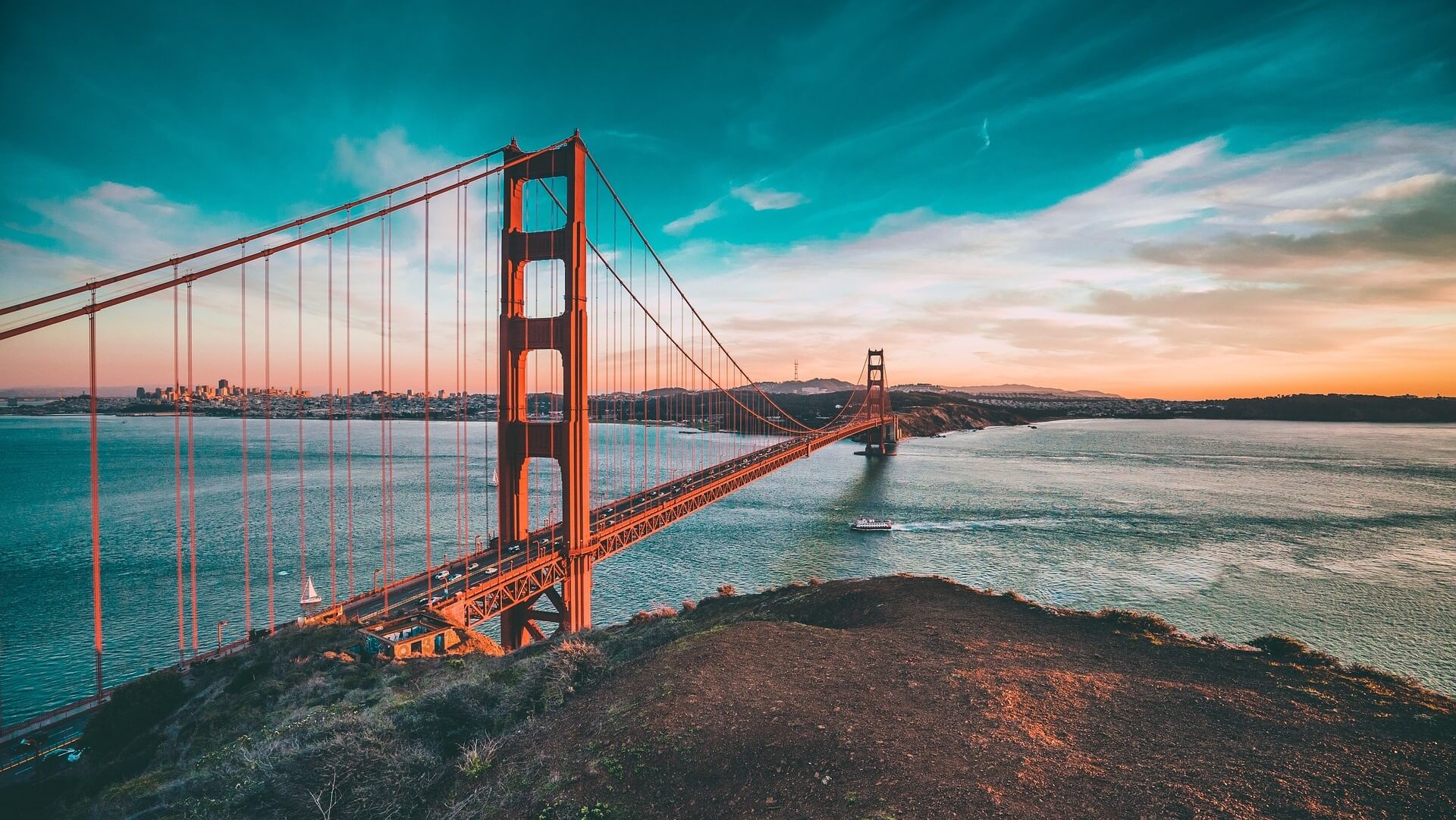 There are three international airports in the Bay Area: San Francisco (SFO), Oakland (OAK), and San Jose (SJC). The Bay Area is pretty large and includes many cities. We suggest exploring San Francisco if you haven't already.
You obviously won't want to miss big attractions like the Golden Gate Bridge or even Alcatraz Island, but don't forget that San Francisco is known for its steep city streets, cable cars, and its unique architecture, so even just exploring the city by foot could be a fun way to spend a day. The colorful city is also known for its seafood like fresh oysters, Dungeness crab, and chowder.
Best spot to photograph Golden Gate Bridge: Baker Beach
Best hike: Tennessee Valley Trail
Best experience for the whole family: Alcatraz Island
Most unique dessert: Matcha Ice Cream
WINE COUNTRY
Travel Time: 1 hour – 50 miles / 80 km (to Napa)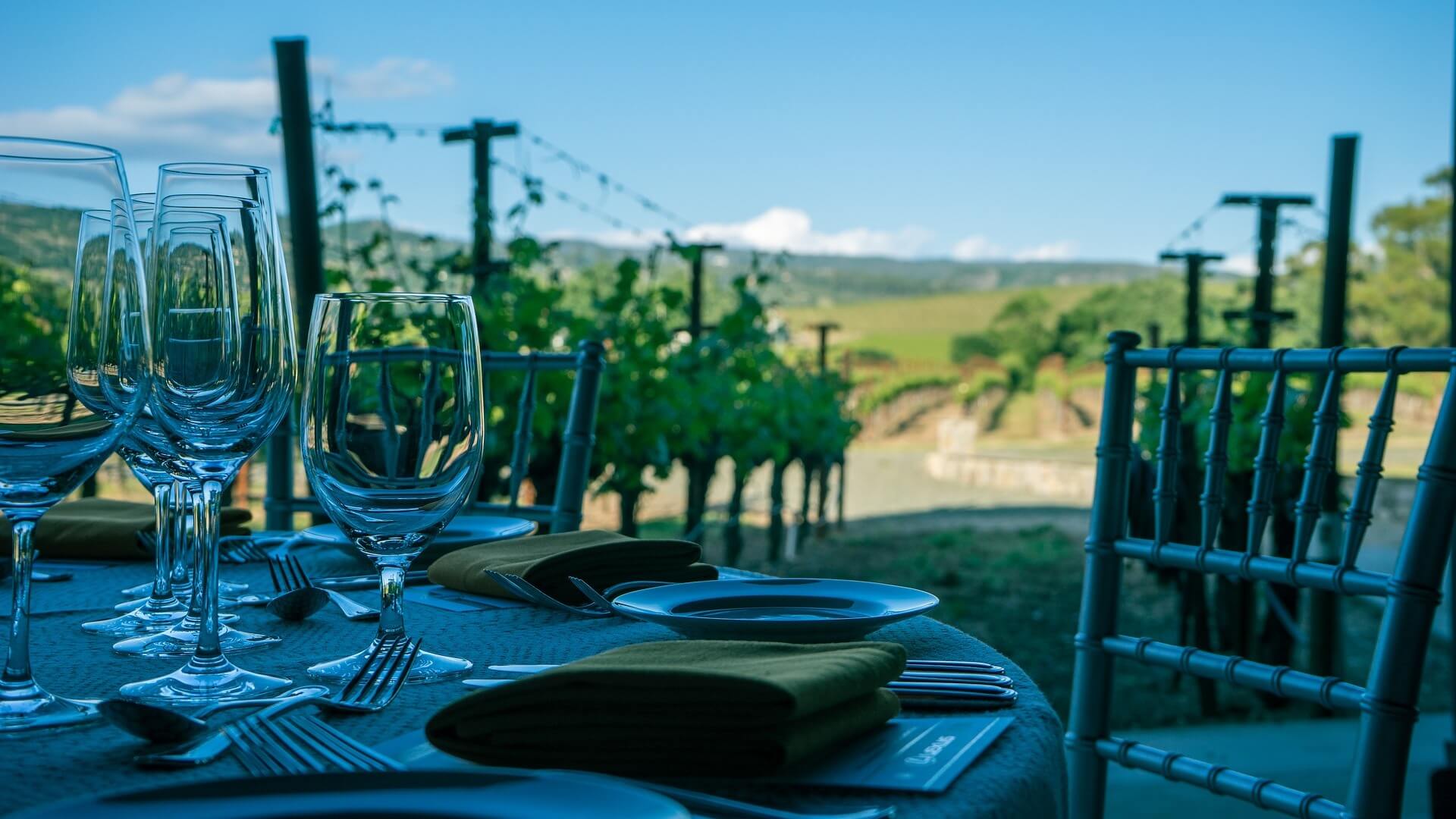 If you're over the legal drinking age of 21, you can't just drive past some of the world's best vineyards without stopping! From Interstate-80, towns like Napa, Sonoma, and Santa Rosa are only a short detour north and are well known for their vineyards. This is a great way to relax if you've just traveled a far distance.
For the wine connoisseurs: Spend a day wine tasting
For the kids: Ride in a hot air balloon
For the beer-drinkers: Visit a brewery or distillery
Great place to grab a bite in Rutherford: Auberge du Soleil
PLACERVILLE
Travel Time: 1 hour 30 min. – 103 miles / 165 km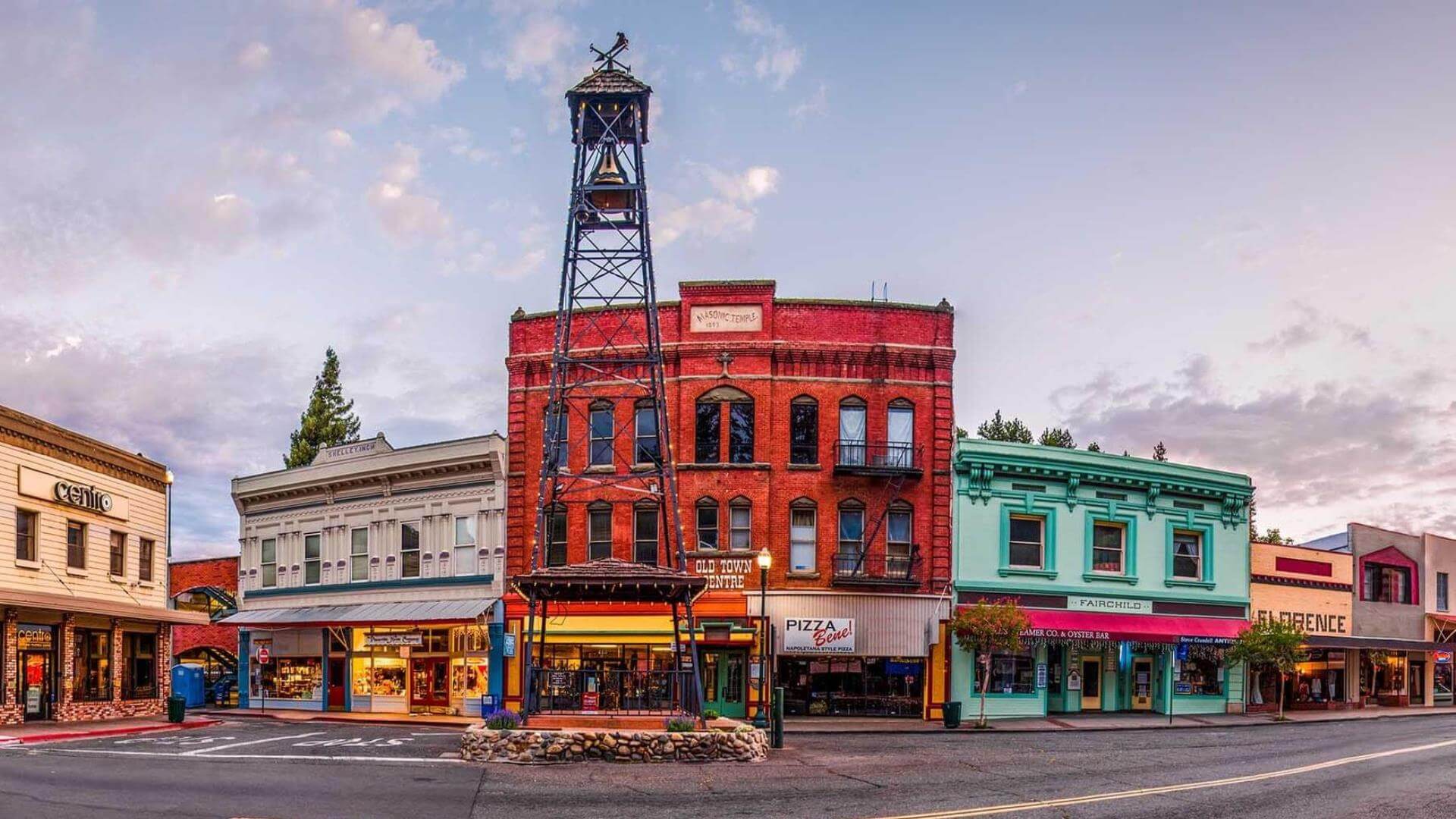 Just after passing through the capital of California, Sacramento, you'll reach the charming town of Placerville. The town got its name during the California gold rush when placer gold deposits were found in its river beds and hills in the 1840s. Downtown Placerville's architecture reflects that 19th century time period. Raft the river or learn to pan for gold, there's so much to do here.
Best place for dinner: Smith Flat House
Best place to take the kids: Gold Bug Park & Mine
Best short hike: Greenwood Creek
Can't miss: Wine Tasting
SOUTH LAKE TAHOE
Travel Time: 1 hour – 60 miles / 97 km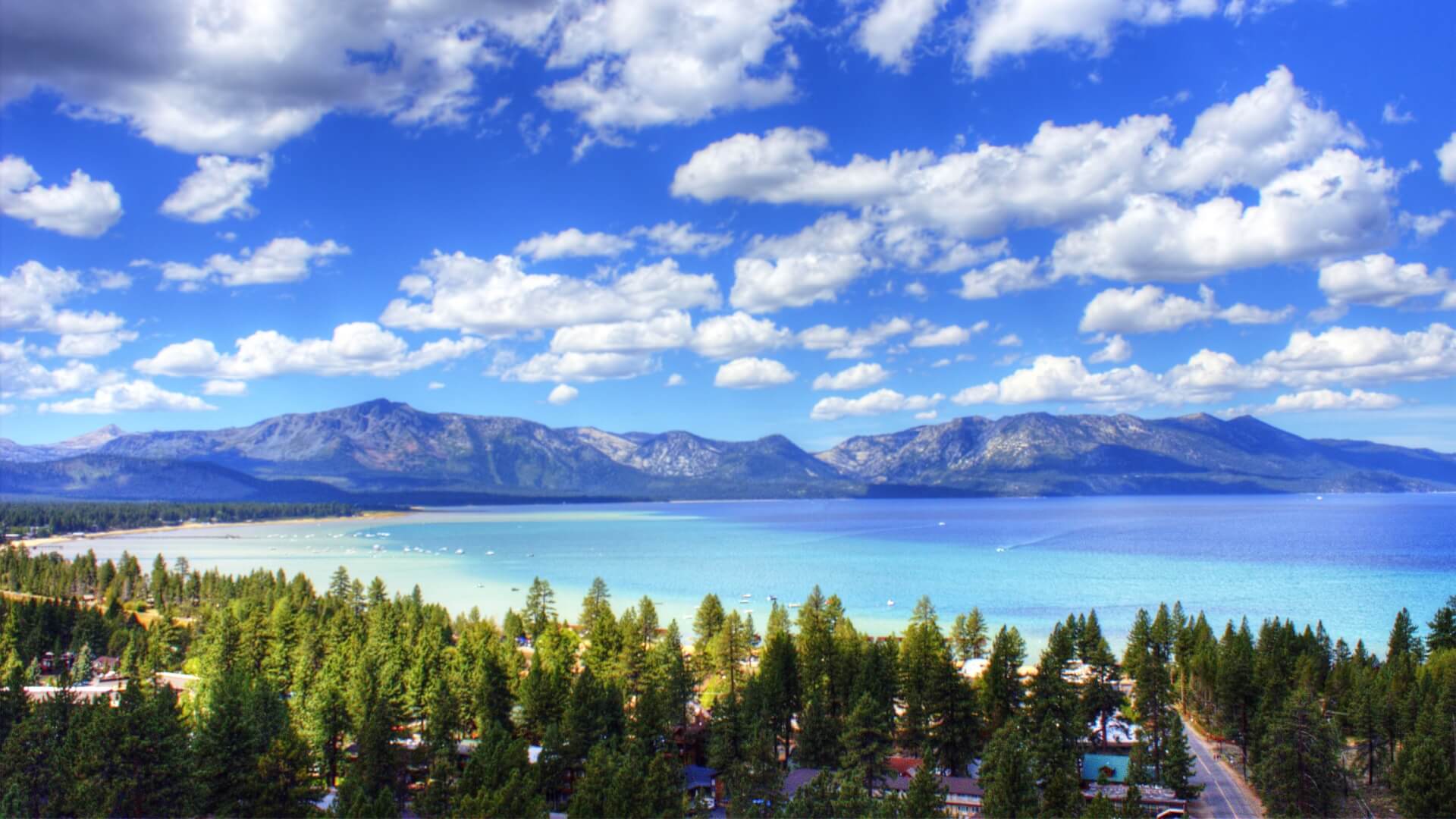 Summer or winter, it doesn't get much better than Lake Tahoe. Warm sunshine beaming over the clear, blue water or snow-covered peaks and fresh powder in the winter. We recommend spending at least two days in South Lake Tahoe, as you can't really relax unless you've spent a full day on the beach and a full day out on the water, right?
If you do plan to take this trip in the winter, Tahoe might be the best stop along the route. With an average of 300 days of sunshine a year and world-class ski resorts, it's a great place to get away during the winter months. Lake Tahoe is a top experience that makes this the best California road trip, but truly, every stop is amazing!
Best hike: Hike on the Tahoe Rim Trail from Van Sickle Bi-State Park
Most luxurious stay: The Lodge at Edgewood Tahoe
Best experience for the whole family: Standup Paddle Board on the Lake
Most unique adventure: Go fly-fishing
SUMMER: LEE VINING & YOSEMITE
Travel Time: 2 hours – 110 miles / 177 km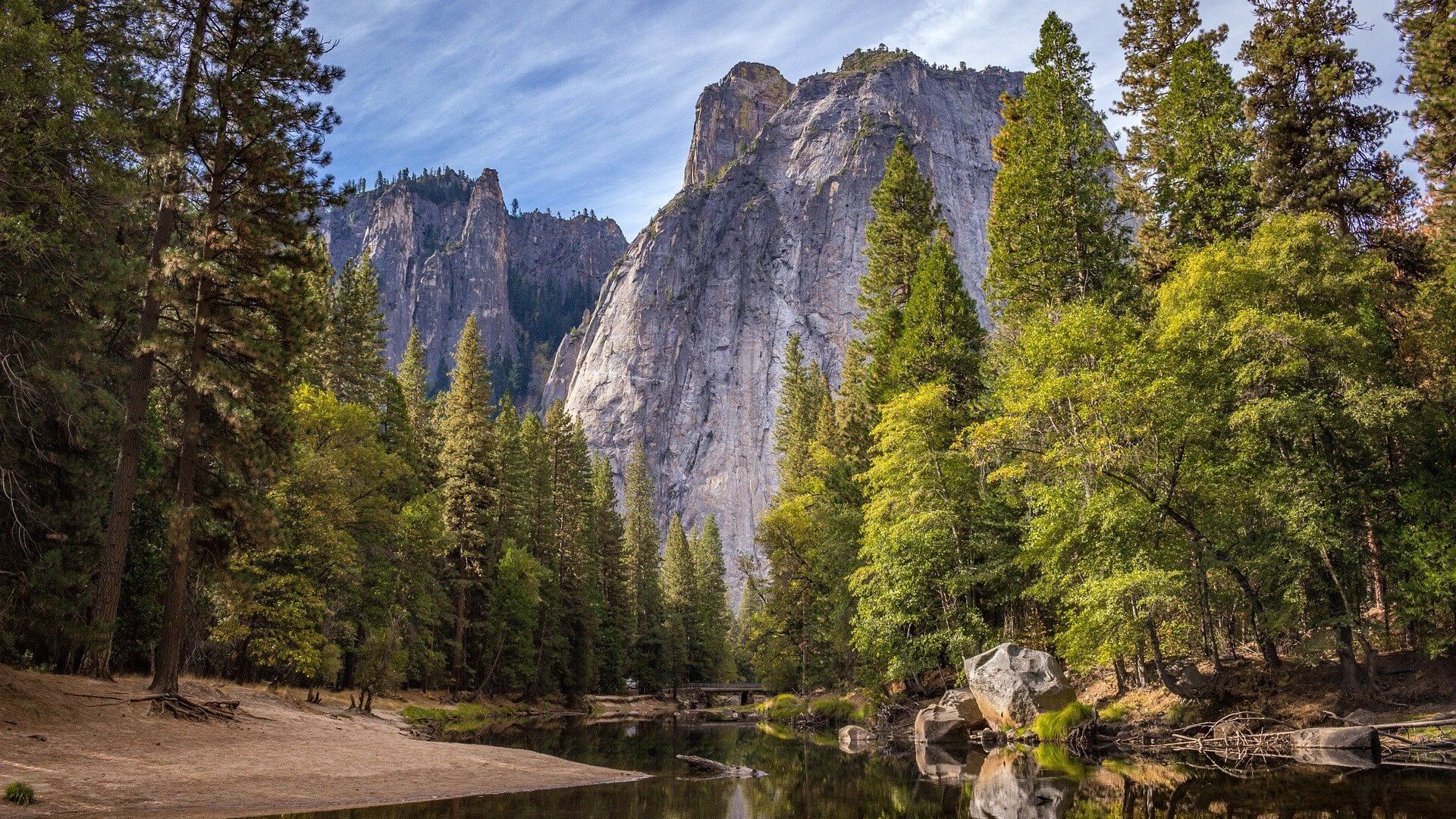 Just two hours south of Lake Tahoe is the town of Lee Vining, a gateway to Yosemite National Park. The small town is located just beneath Mono Lake, and right at the intersection of US 395 and Tioga Pass, which is the east entrance of the park. Lee Vining is a great place to stay if you want to spend a few days in Yosemite.
For the adventurers: Hike Half Dome
Most unique dining experience: Mono Cone
Best sight-seeing: Glacier Point
Most unique spot for photographers: Mono Lake
WINTER: JACKSON & YOSEMITE
Travel Time: 2 hours – 88 miles / 142 km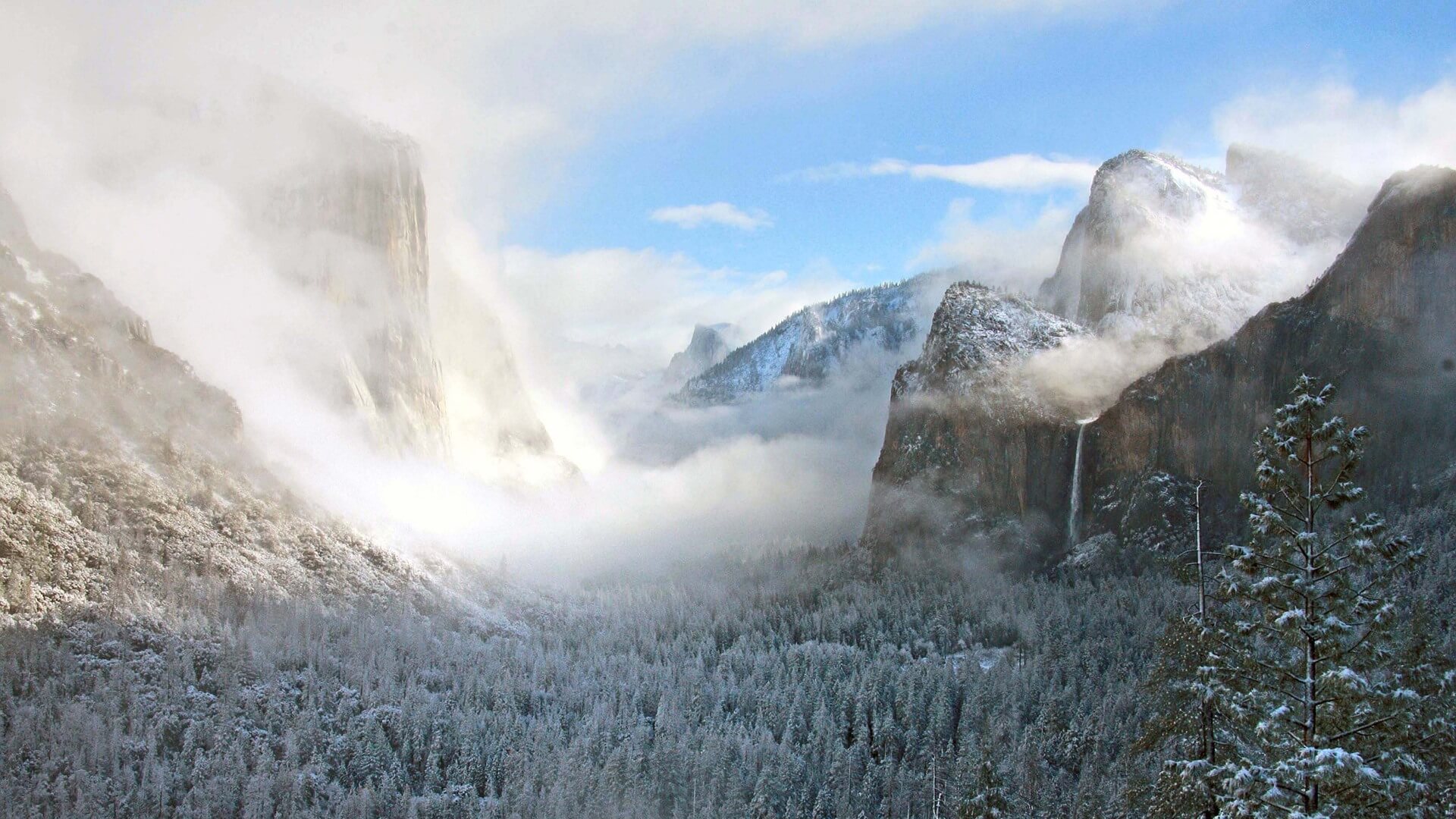 Tioga Pass is closed during most of the winter months due to snow, which is why we've included an alternative Northern California road trip route to Jackson and Yosemite National Park. The town of Jackson is a great place to stop on your way to the west entrance of Yosemite. Black Chasm Cavern National Natural Landmark outside of Jackson offers tours of the underground caves. If you've never been to Yosemite in the winter, you're missing out.
What to do in the park: More Info on Yosemite in Winter
Most unique lodging: The National Hotel
Best spot for breakfast: Andrae's Bakery & Cheese Shop
Best winter photographic spot in Yosemite: Bridalveil Falls
OAKHURST/MARIPOSA
Travel Time: 1 hour 30 min. – 50 miles / 80 km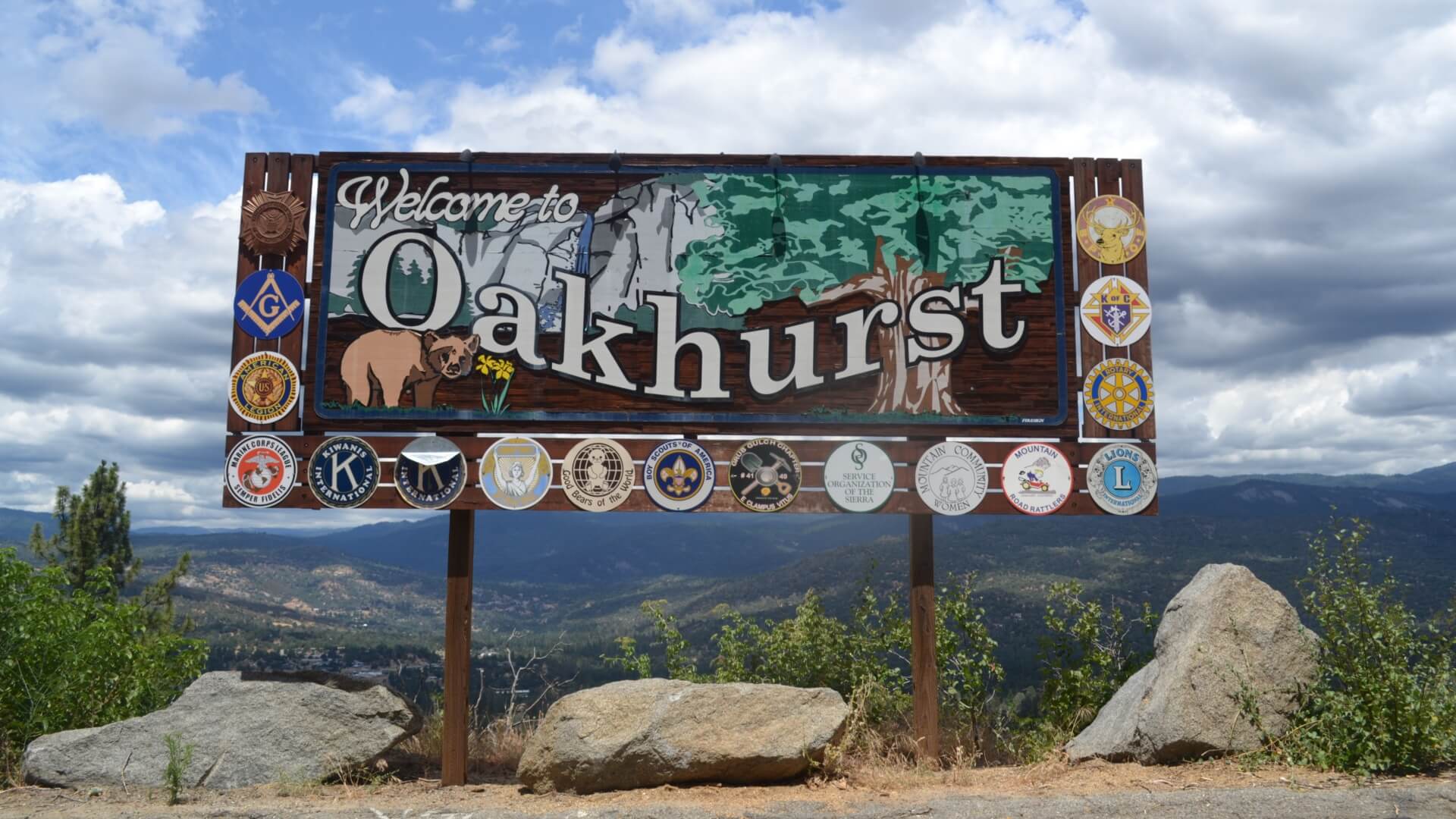 From the Yosemite National Park Visitor's Center, Oakhurst is just an hour and a half away. Mariposa is another 30 minutes. Both are charming historic towns that offer easy access into Yosemite and the Sierra Nevada Mountains. If you're doing this route in the winter, consider staying here for a few nights as a basecamp into the mountains.
Best hike: Lillian Lake Trail
Best place to stay: Bed & Breakfast in Yosemite
Where to get your produce: Oakhurst Farmers Market
Most unique adventure: Fly-Fishing in Yosemite
MONTEREY AND CARMEL-BY-THE-SEA
Travel Time: 3 hours – 154 miles / 248 km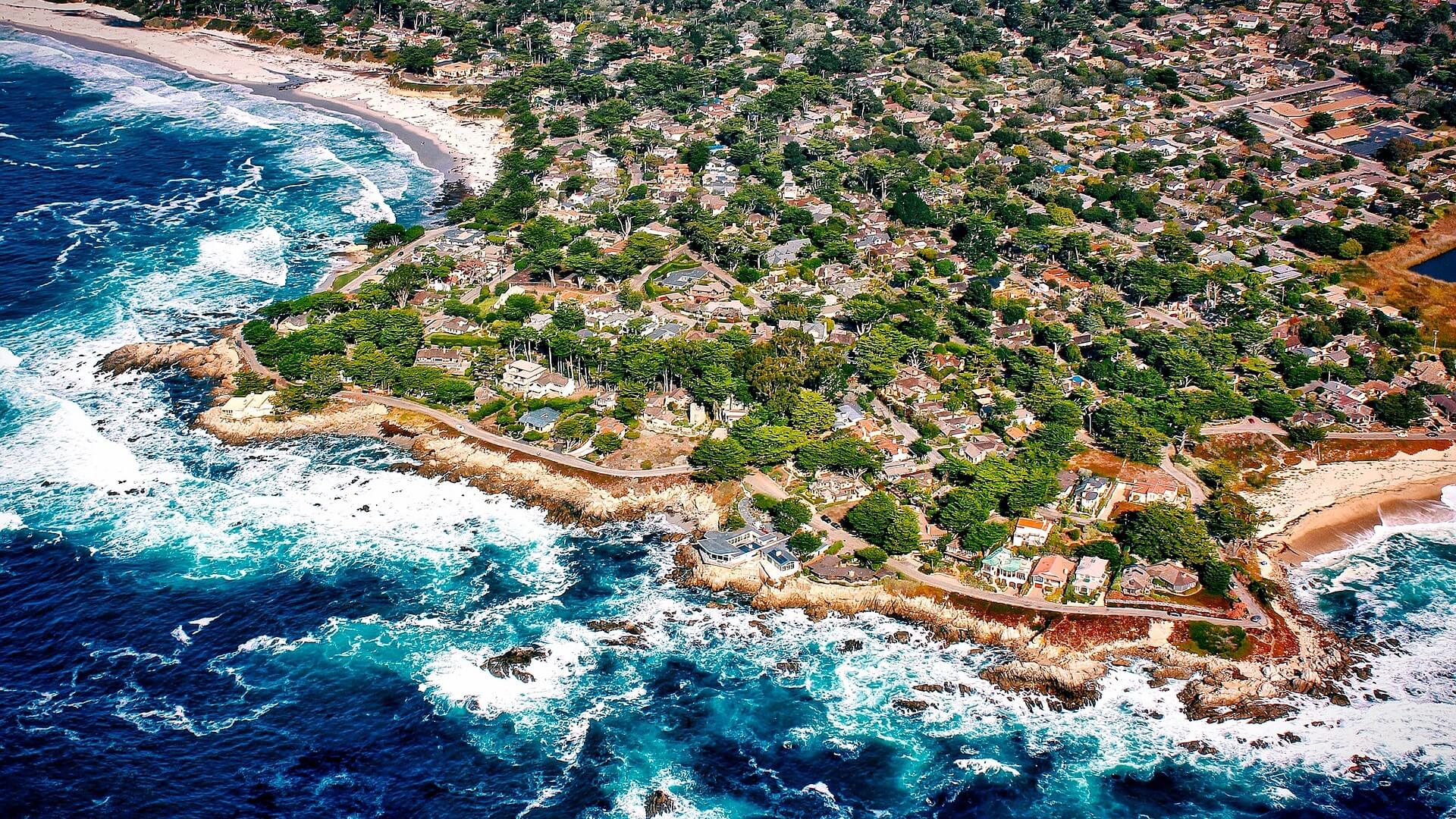 It's time to get back to the sea and take in the fresh smell of the salty ocean. Perhaps you've heard of Monterey or Carmel-by-the-Sea. They are both beautiful coastal cities known for their museums, libraries and of course, Monterey Bay Aquarium. Give surfing a shot at Marina State Beach, then walk along Carmel Beach at sunset and finish off the night with a cozy, beach fire.
Best place for a romantic dinner: Beach House Restaurant at Lovers Point
Best place to take the kids: Monterey County Youth Museum
Hike with the best views: Point Lobos Loop Trail
Can't miss: Visit the Carmel Mission
HALF MOON BAY
Travel Time: 2 hours – 91 miles / 147 km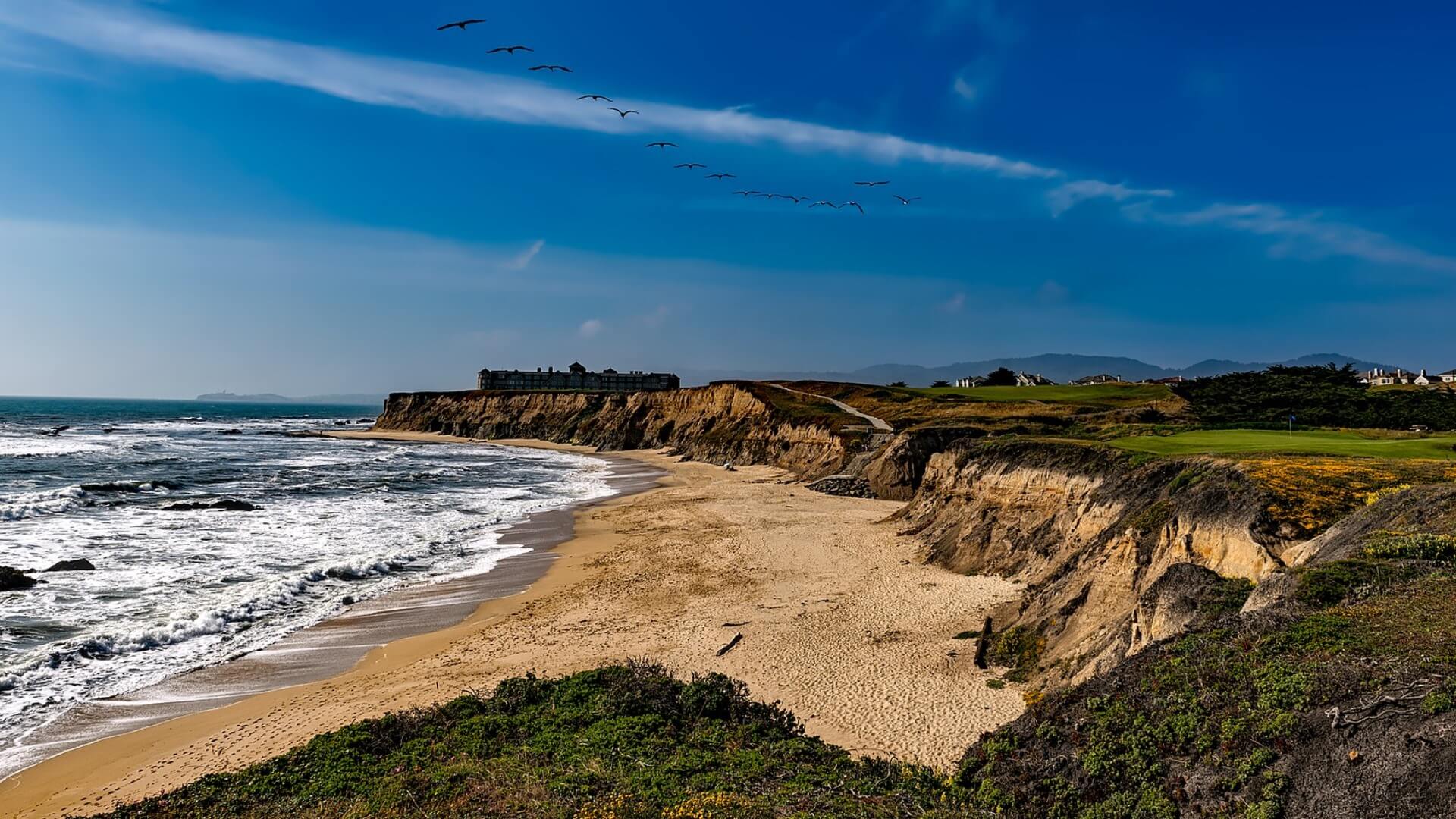 We always like to end our road trips somewhere special so that we have good final memories of our vacation. Half Moon Bay is a great place for that. From beautiful sea cliffs to hiking trails through rolling hills, Half Moon Bay is one of northern California's most underrated small cities.
Where to watch big-wave surfers: Mavericks Surf Spot
Best day-hiking: Rancho Corral de Tierra
Where to take the kids: Exploring the Tide Pools
Best spot for a walk: Downtown Half Moon Bay
As you wrap up your Northern California road trip, be sure to make any last-minute stops in San Francisco that you may have missed before. On your next trip around Northern California, maybe consider going even further north to Upstate California. Until next time!