Family Kid Friendly Road Trip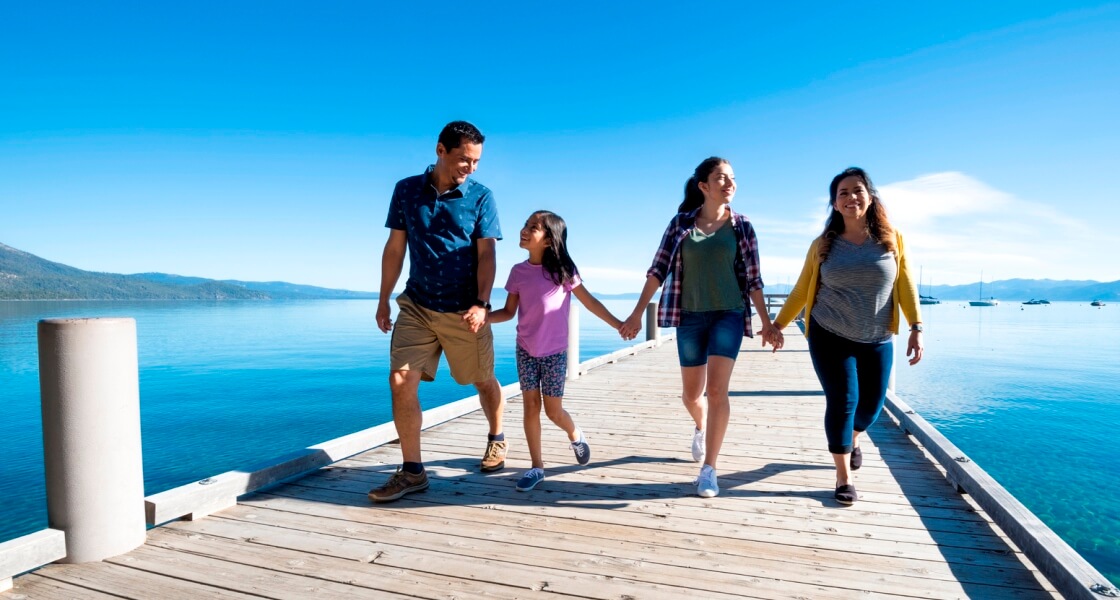 Family Caravan / Road Trip to Lake Tahoe
If you're an adventurous family ready to get back in the groove and experience a safe, healthy, and fun summer pack your outdoor clothing and gear, load up the cooler, click the family into their seatbelts and program the GPS and head to Lake Tahoe.
From Phoenix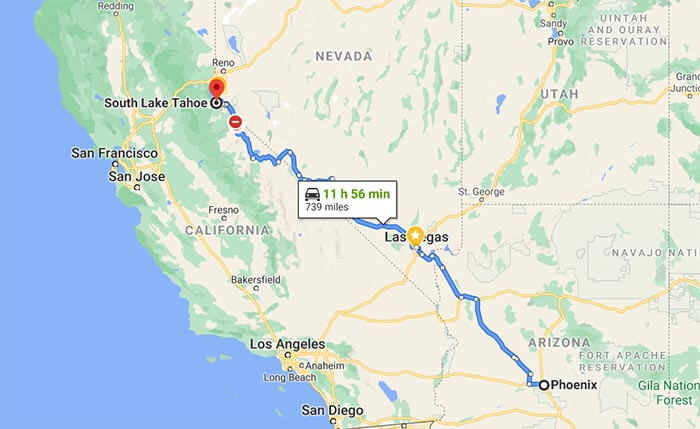 No matter how you drive from Phoenix to the South Shore it's about 740 miles and a 12 hours trip. If you're a road warrior, you and your family can make the drive in one fell swoop, but if not; you can cut the trip in two. There are two straight forward routes where a family can enjoy very different kinds of stays and length of car time. One route is desert almost all the way with a stop in Las Vegas, about 5 hours from Phoenix. The other is a drive parallel to the Eastern Sierra along Hwy 395. Lone Pine is about 8 hours from Phoenix and in the shadow of Mt. Whitney. What one can do in Las Vegas is well known, but Lone Pine much less so. It's the location where a lot of the old western movies were shot. There's a western museum and a good number of hiking trails.
From Los Angeles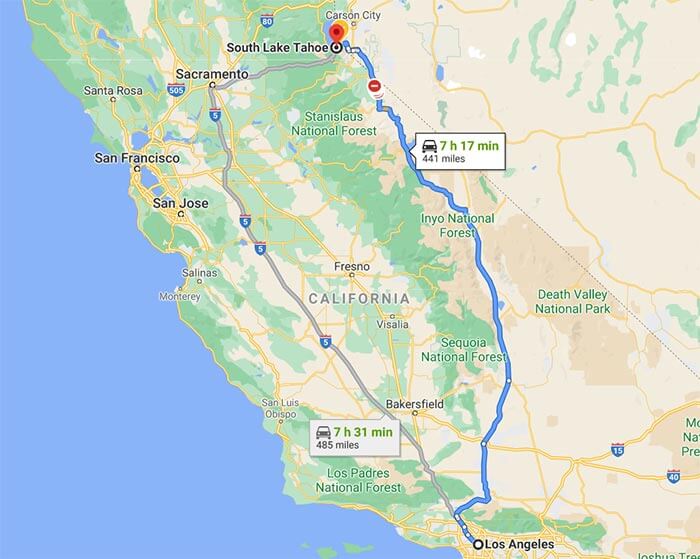 California is a state of great diversity and it's exemplified in the three basic routes to South Lake Tahoe. The longest, slowest trip with the most options is to drive up the Pacific Coast Highway to San Francisco and then drive to the lake. There are numerous places to stay and loads of things to do. The fastest route is through the Central Valley on I-5. It's 440 miles and about 7 ½ hours. A stay in Sacramento cuts about 100 miles and 2 hours off the trip. The State Capital, Old Sacramento and the California State Railroad Museum are fun family excursions. Driving via Hwy 395 is only minutes longer than on I-5 and allows one to drive along the Sierra. Stopping Bishop makes the drive 4 to 5 hours depending on your start location. Bishop has a railroad museum, hot springs, and hiking available. Erik Schat's Bakkery is a local "institution" for dining and baked goods.
From Portland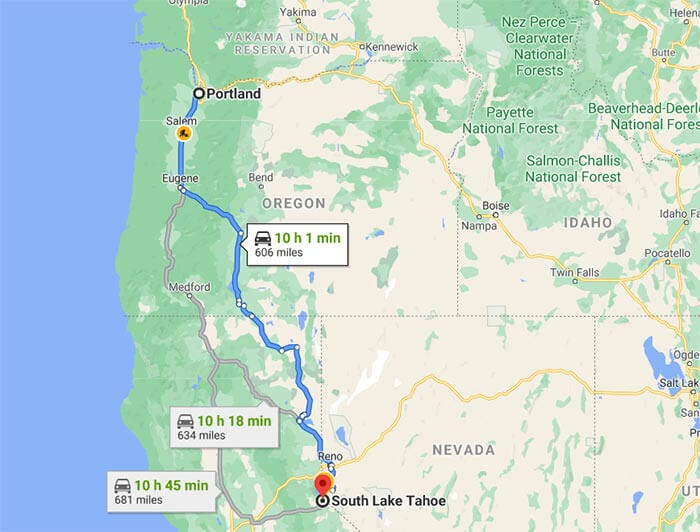 The just under 600-mile "dash" drive is down I-5 to Hwy 50 and South Lake Tahoe. Mt. Shasta, with an altitude of over 14,000' can be seen from a long way off and reached from Portland in under 6 hours on this route. There's an abundance of outdoor trails and lakes. The Shasta Sisson Museum has interactive displays related to Native Americans and the local environment. It's adjacent to the state fish hatchery where it's fun to check out the fish life-cycle and feed them. A little slower drive, but with less traffic and a variety of scenery is to head east to Mt. Hood and follow Hwy 31 to Hwy 395 and Alturas, California. Alturas is a small town with a cool museum, the Modoc County Historical Society, featuring Native American artifacts. The Modoc Wildlife Refuge has trails and is an awesome place to see especially waterfowl.
From Las Vegas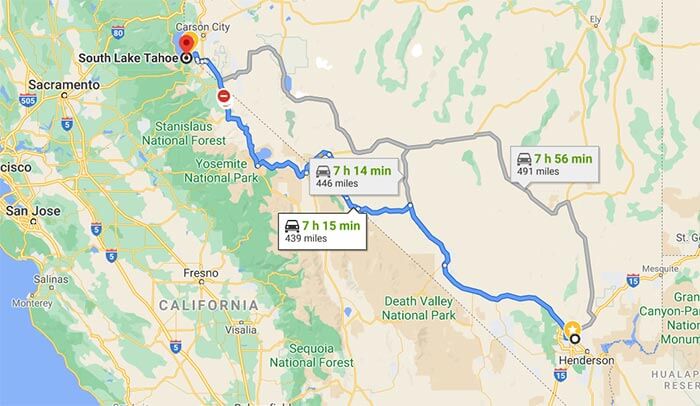 The sand and sagebrush route from Las Vegas to Lake Tahoe travels up Hwy 95, cuts on to SR 208, and then Hwy 395 to drop into the Tahoe Basin. It's about 450 miles and a 7:30 drive. To cut the drive a bit stop in Hawthorne, NV about 5 hours away. Hawthorne has two interesting museums. The Hawthorne Ordnance Museum is a military museum with historic weapons including tanks. The Mineral County Museum has displays of historic mining, fire, and railroad equipment. Walker Lake Recreation Area is a nice place to picnic and see waterfowl. To see mountains sooner cut off Hwy 95 on to NV 266, then CA 168 which intersects Hwy 395 below Bishop. Bishop is a good cut off point and has a railroad museum, hot springs, and hiking available. Erik Schat's Bakkery is a local "institution" for dining and baked goods.
From San Diego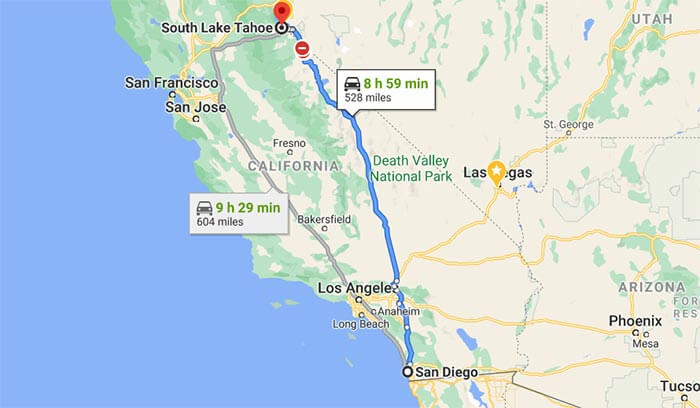 The drive on Hwy 395 from San Diego to the South Shore of Lake Tahoe has great diversity. It passes through the wine country around Temecula; the urban sprawl of Riverside and San Bernardino; Joshua Trees, scrub and sand through Palm Dale and the Mojave Desert. Water becomes visible at Little Lake. Lone Pine is a good place to cut the drive in half and about 45 minutes past Little Lake. Lone Pine is about 5 hours from San Diego and in the shadow of Mt. Whitney. It's the location where a lot of the old western movies were shot. There's a western museum and a good number of hiking trails to enjoy.
Lake Tahoe is pretty much the opposite of famous for one activity destinations. There are so many summer activities on the South Shore of Lake Tahoe to choose from that it can make a parent's head spin trying to figure out how to optimize their family's enjoyment during their visit, especially when the family entourage includes both teens and elementary school-age children.
FYI: We're taking COVID seriously and businesses/agencies are following CDC, state, and county guidelines to keep all safe.
Here's the list to help simplify the choices to the fun.
Beach Time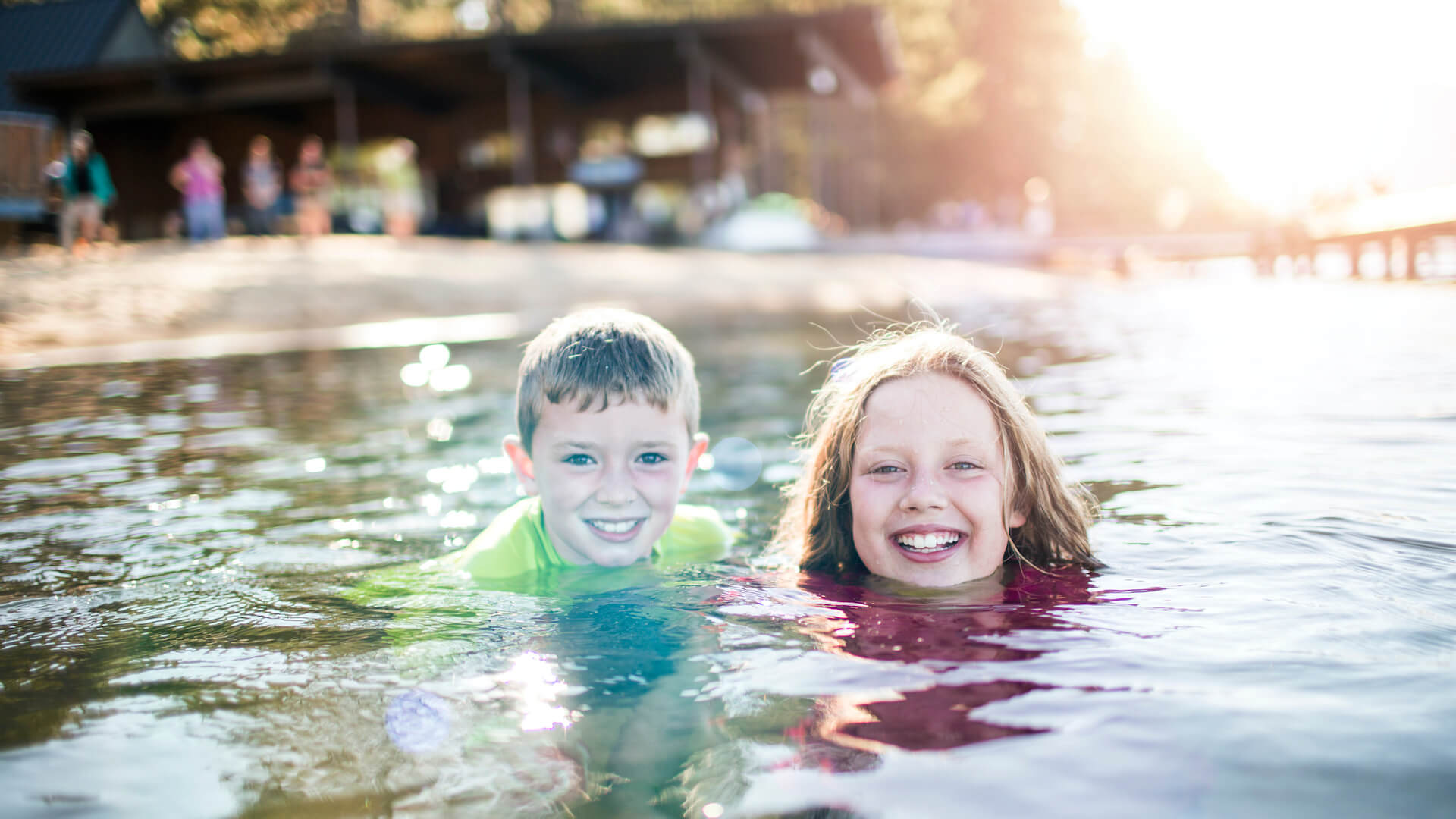 There are five large, sandy beach areas to choose from when visiting Lake Tahoe. For those staying in the Stateline area Zephyr Cove, Round Hill Pines, and Nevada Beach are the closest. Pope Beach, and Baldwin Beach are closest for those staying in central South Lake Tahoe or Meyers. There's a small carload fee at each beach, but it's well worth it for families, because of improved restrooms, rental concessions for water toys like kayaks, SUP's and paddle boats, plus, food and beverage operations at some. Be sure to check their websites for details before arriving and know that on weekends there is often a line of cars waiting to enter.
Mountain Time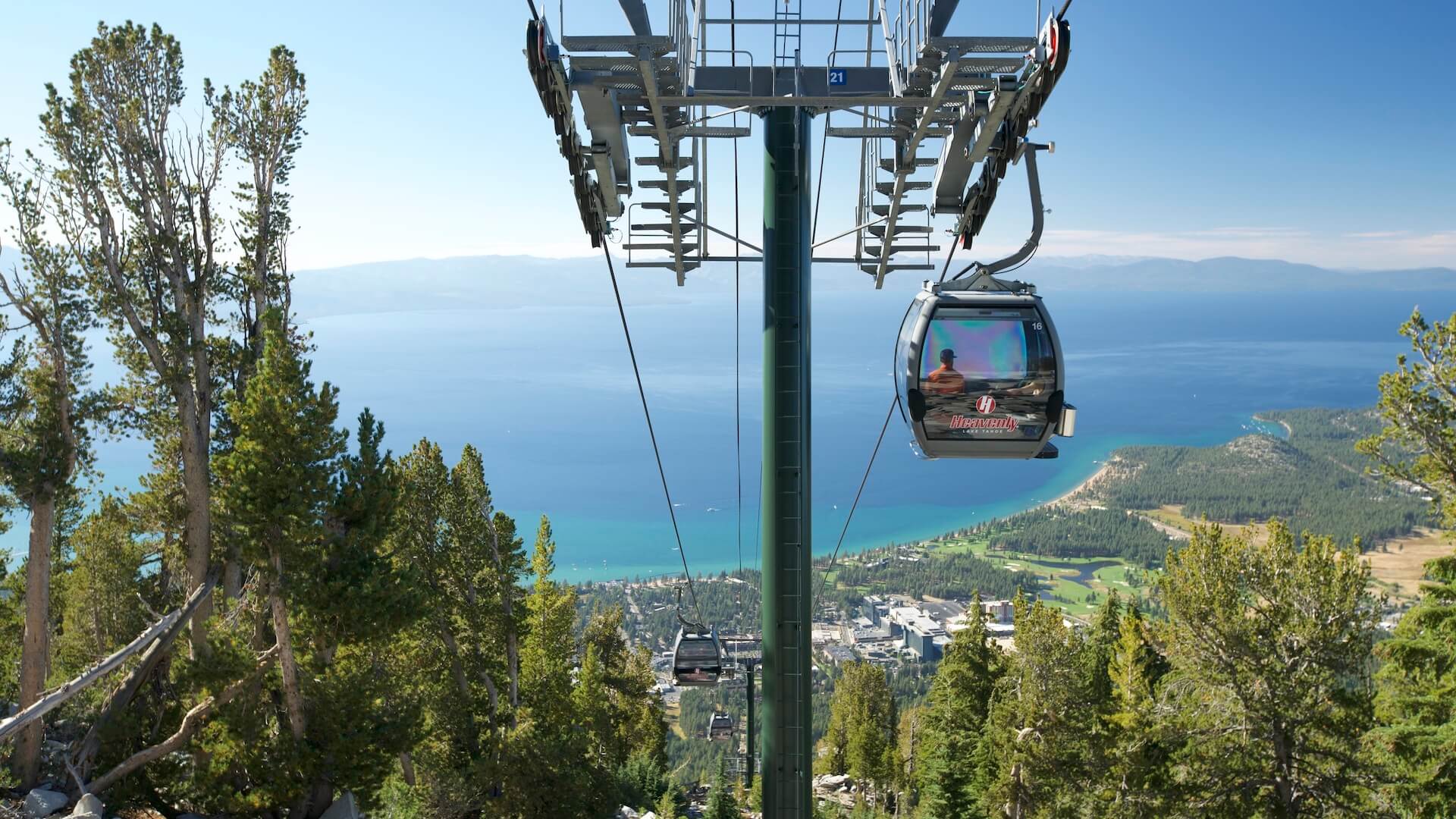 Heavenly Mountain Resort plans to open late June with limited operations to maintain the health and safety of all. The Heavenly Gondola and mid-station offer the most unobstructed, panoramic, and drop-dead gorgeous views of Lake Tahoe without hiking or climbing a peak. Operations may be limited, but what is open will be loads of family fun, because the area at the top of the gondola is a virtual outdoor amusement park.  The coolest is the Ridge Rider Coaster. For those that want to start near the top of the mountain and be in a safe environment, there are numerous hiking trails within patrolled boundaries. Mountain activities always work up an appetite and thirst that can be amended at the Tamarack Lodge. 
Take a Walk/Hike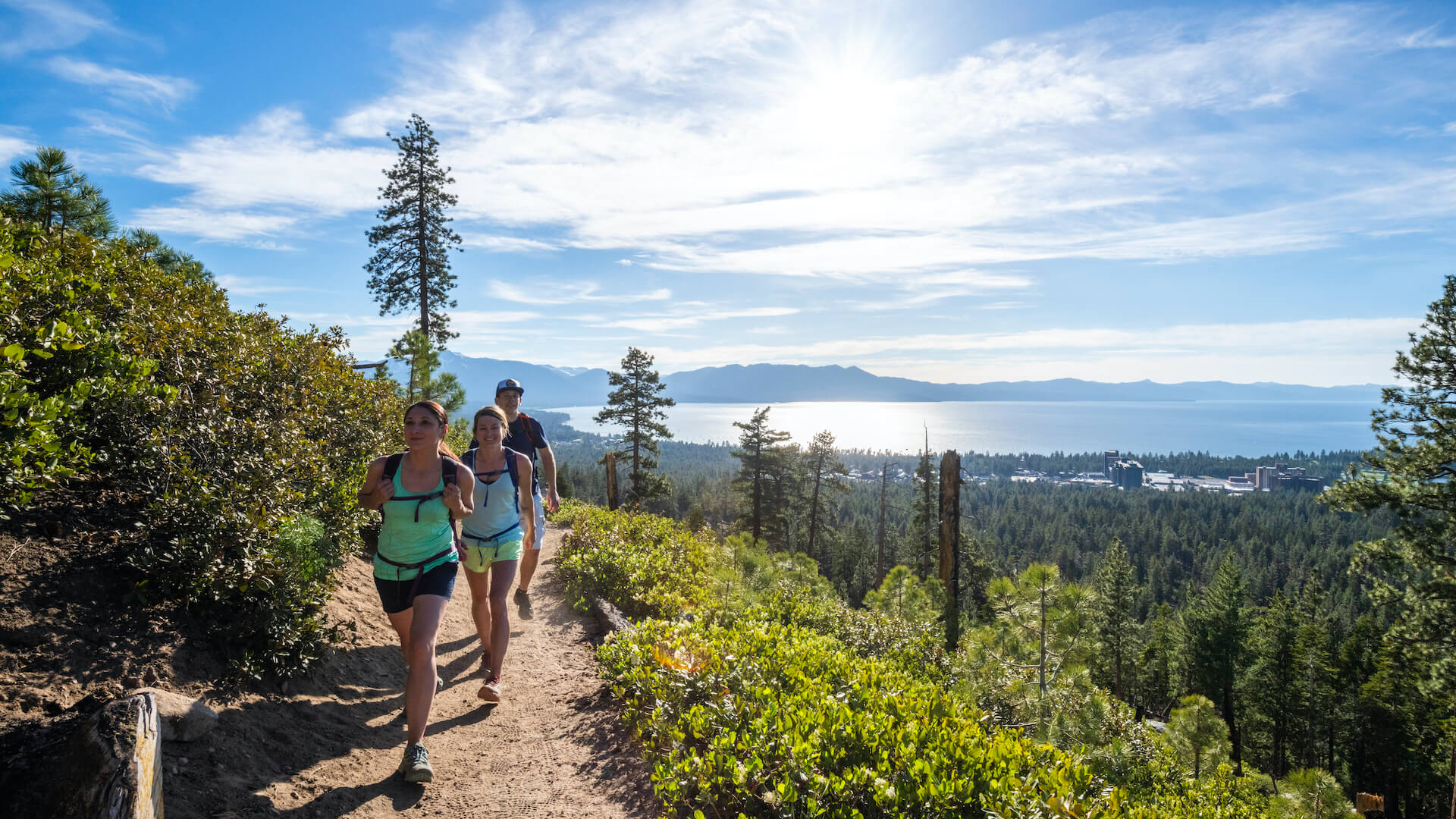 Van Sickle Bi-State Park is a short walk from most Stateline area hotels/motels. There are a limited number of parking spaces at the base area and at the trailhead. Restrooms are available at the base area. One of the fun things about walking in is the distinctive state boundary between California and Nevada that offers a fun photo op. A popular family-friendly 3 miles round trip walk / hike is to a seasonal waterfall. Shorter still is to a pile of enormous, granite boulders leftover from the last glacial period. Scramble to the top for amazing views of Lake Tahoe and the South Shore. The boulders are also a wonderful spot to enjoy a picnic.
Peddle the South Shore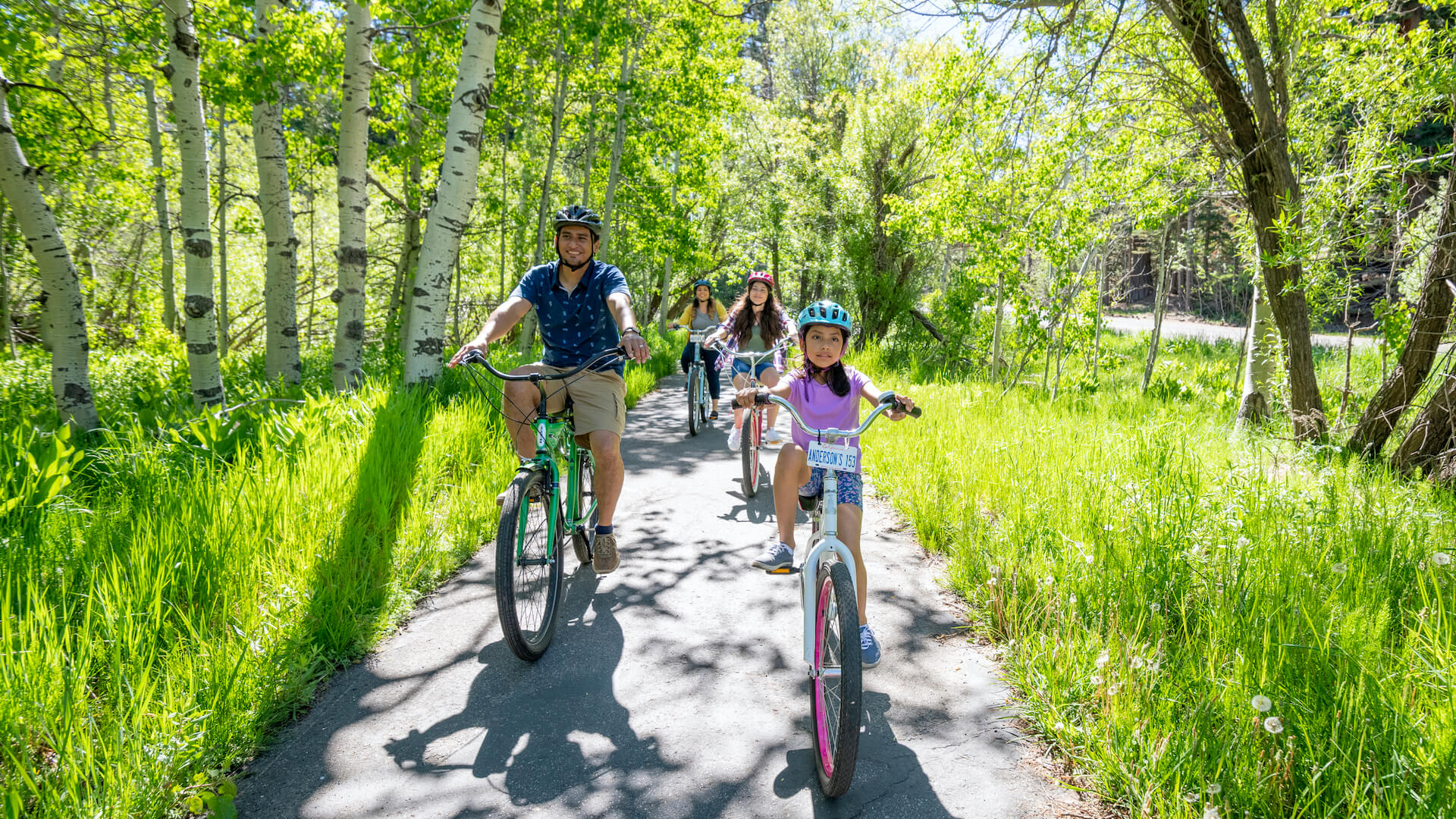 Those staying in the Stateline area can be at the start of The Rabe Meadow bike path in just a few minutes. The bike path and adjacent dirt trails provide scenic, mostly flat riding for families. The bike path connects to both Nevada Beach and Round Hill Pines. There are numerous spots for memorable photos along the path. Didn't bring your bikes? No big deal! Shoreline Cycles, a locally owned company, is directly across the street (Kahle Ave) from the start of the path. The Pope-Baldwin Bike Trail travels parallel to Hwy 89 and is close to central South Lake Tahoe. It, too, is mostly flat and family-friendly. It connects to Pope Beach, Camp Richardson, and Baldwin Beach. South Shore Bikes is not only a full-service bike shop they have rentals, too. Anderson's Bike Rental is located at the start of the bike path and is a South Shore "institution" in the same location for 40 years.
On the Lake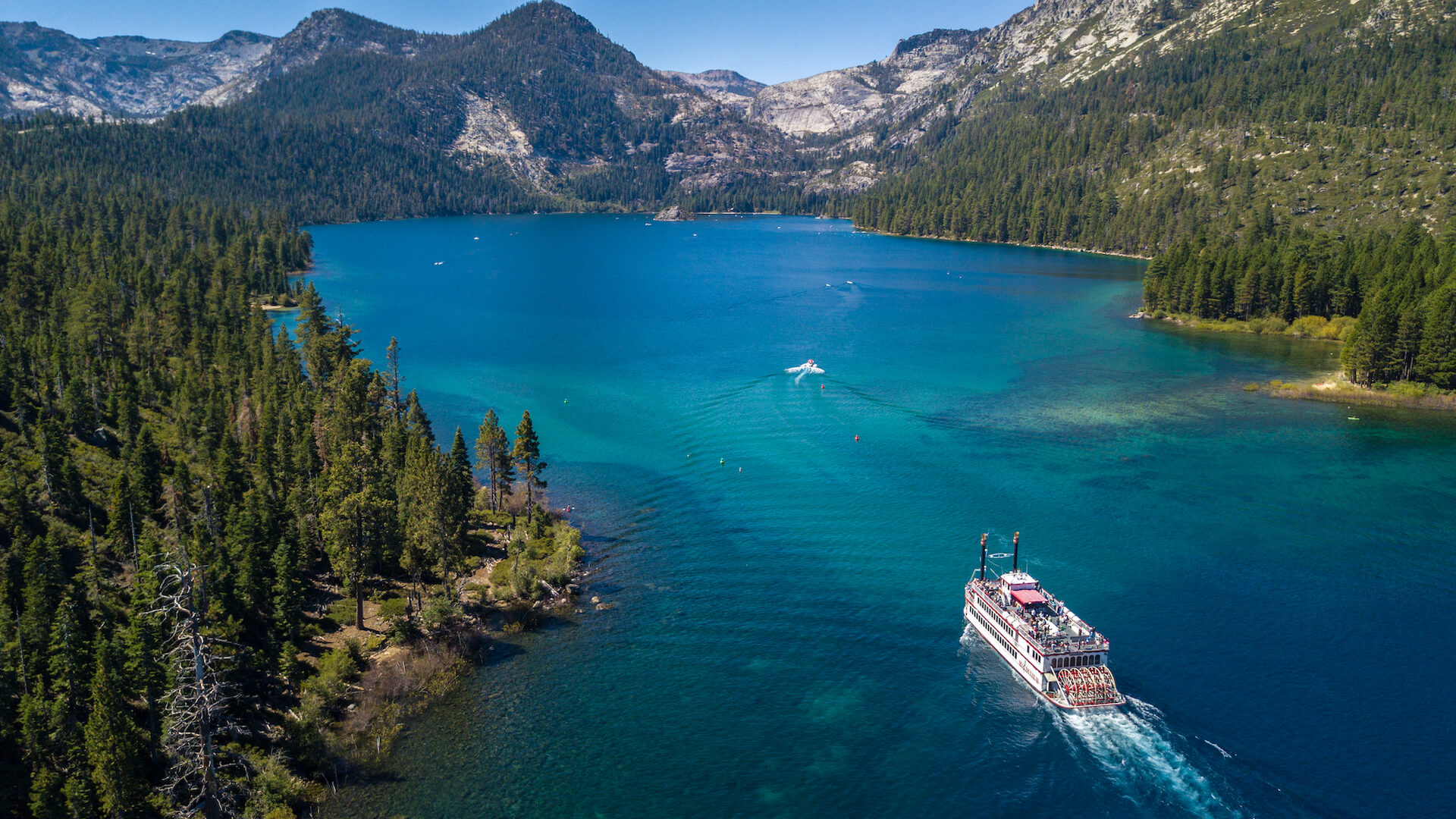 There are three primary ways to get your family on the lake to enjoy its serenity and marvel at the crystal, clear, azure water. The M.S. Dixie II, a historic stern-wheel boat, departs from Zephyr Cove and sails to Emerald Bay daily. Food and beverages are available and one can enjoy the voyage from the deck or inside the spacious cabin area. Renting a powerboat offers family flexibility in timing, destination, and dining. Rental powerboats are available in the Stateline area at Lakeside Marina and in the mid-town area at Tahoe Sports in the Ski Run Marina. A tranquil and healthy family way to enjoy the lake is via kayaks. There are two-seaters that make it safe and easy to transport an elementary school-aged child. Pack a picnic and head for the beach of your choice. Kayak Tahoe makes renting easy with locations at Nevada Beach, Pope Beach, and Baldwin Beach.
Related Article:
Lake Tahoe Road Trip