When you think of the best spot to snap a picture in Lake Tahoe, near its beautiful water or the iconic Sierra Nevada peaks nearby may come to mind. But did you know there are several hidden gems in the area that are just as picture-worthy?
This meeting destination is filled with natural attractions and places that make for cool subjects and backdrops for your Instagram photos. Get your camera ready, and visit these picturesque spots in #VisitLakeTahoe.
1. Vikingsholm Castle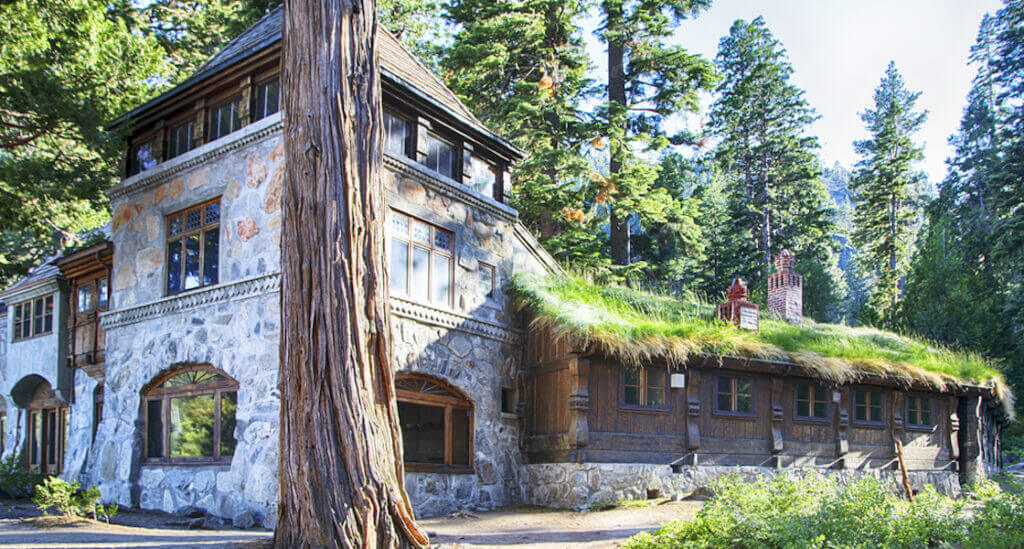 Regarded as D.L. Bliss and Emerald Bay State Park's most popular attraction, Vikingsholm Castle is located on the west end of Emerald Bay. This awe-inspiring structure, along with the park's breathtaking views of the lake, mountains, and Tahoe's only island — Fannette Island — make for great photo ops.
2. The Snowy Slopes of Heavenly Mountain Resort
Take a selfie backdropped by snow and sunshine when you visit Heavenly Mountain Resort. This welcoming ski resort is surrounded by 4,800 acres full of off-the-grid terrain and the most incredible views of Lake Tahoe. Get photos of yourself or with your group preparing to ski, riding in the ski lift, and more to show your followers how much of an outdoor enthusiast you really are.
3. "Spirit Of Competition" Sculpture
Located in Champions Plaza, this 11-foot sculpture was created by Artist Gareth Curtiss. It represents male and female athletes reaching for a ring and honors local athletes who competed and won medals at the 2014 Winter Olympics. Snap a photo to let your followers know you were there!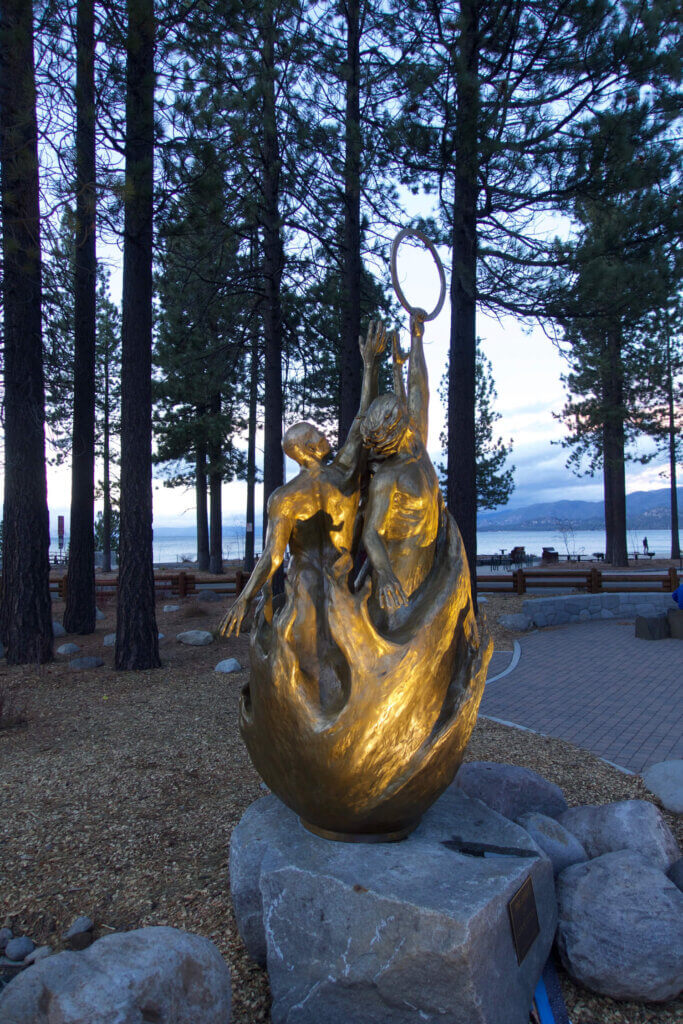 4. The Pope Estate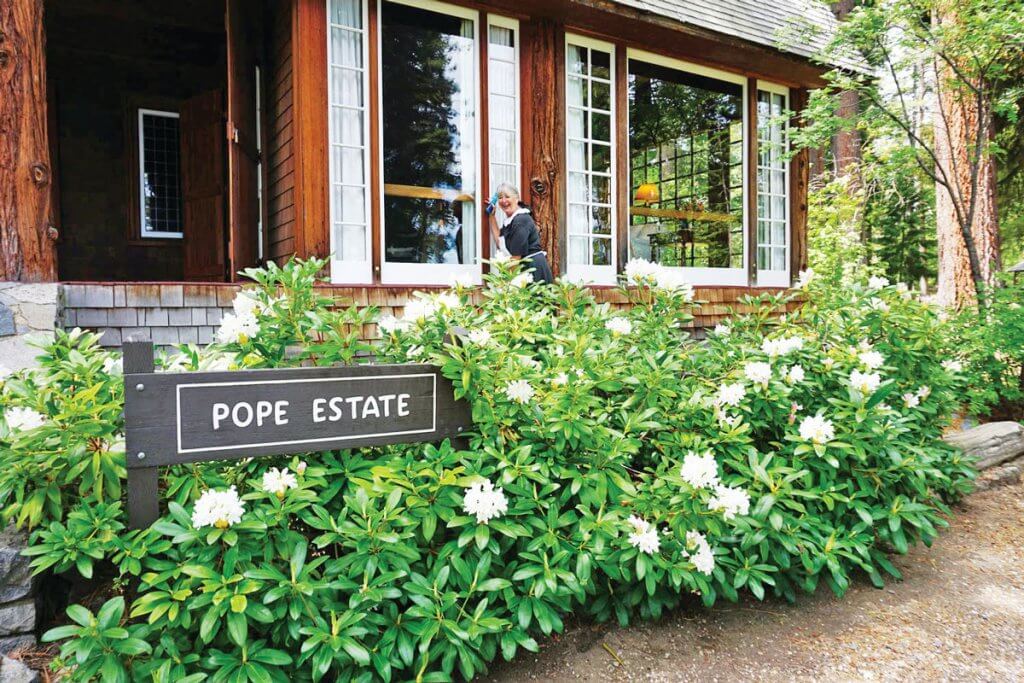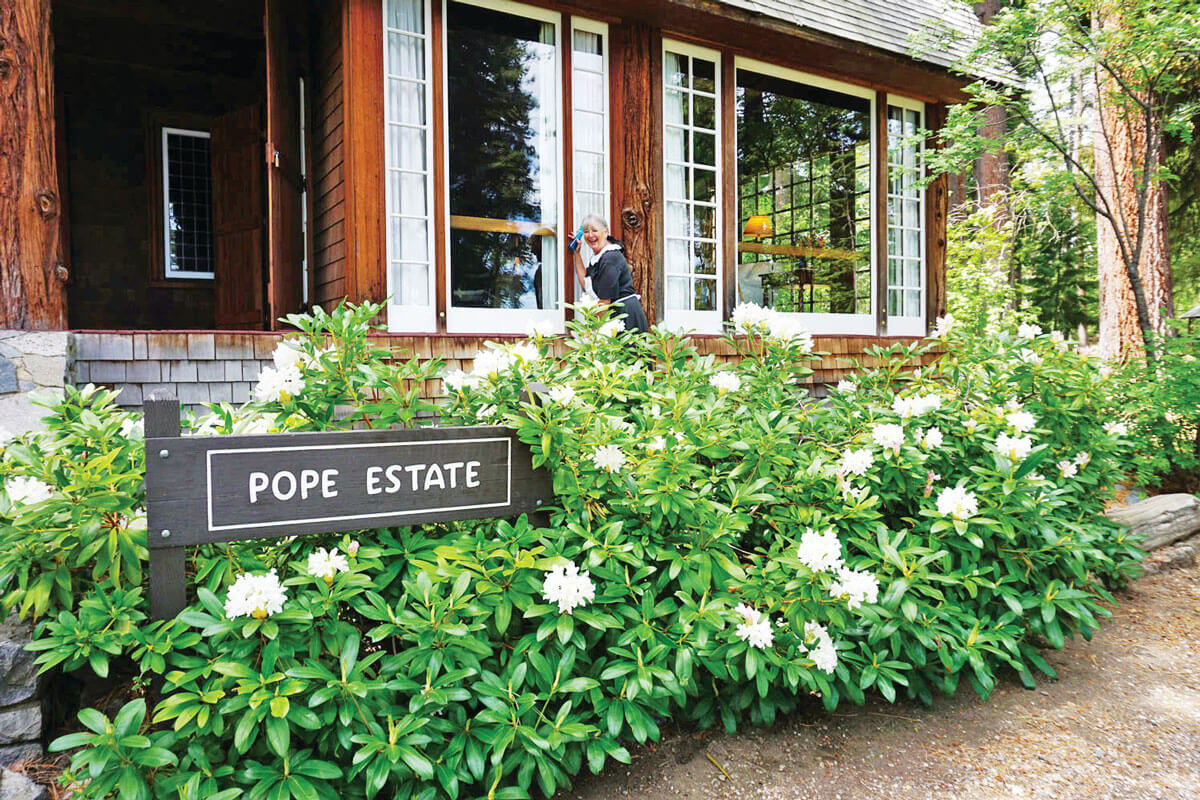 Does history and visiting historical sites excite you? If so, the Pope House Tour is perfect for you. This engaging, signature tour starts at the Tallac Museum courtyard, strolls through the gardens on the Baldwin Estate, Arboretum, and the pond, then takes you through the historic home that once welcomed Rudolph Valentino as a guest of the Pope family. Capture images of it all as you take a journey back in time.
5. Gordon Ramsay Hell's Kitchen
Are you a foodie who loves sharing photos of appetizing dishes on your IG page? If that's you, you need to visit Hell's Kitchen. This atmospheric restaurant was opened by celebrated, multi-Michelin star chef and television personality, Gordon Ramsay.
Remember the phrase, 'phone eats first' and be sure to snap a picture of the diverse dishes before you dive in.
Need professional photography or videography services to capture your group's best moments while meeting in Lake Tahoe? There are many local photographers and videographers available to assist you while you're here.
6. The Shops at Heavenly Village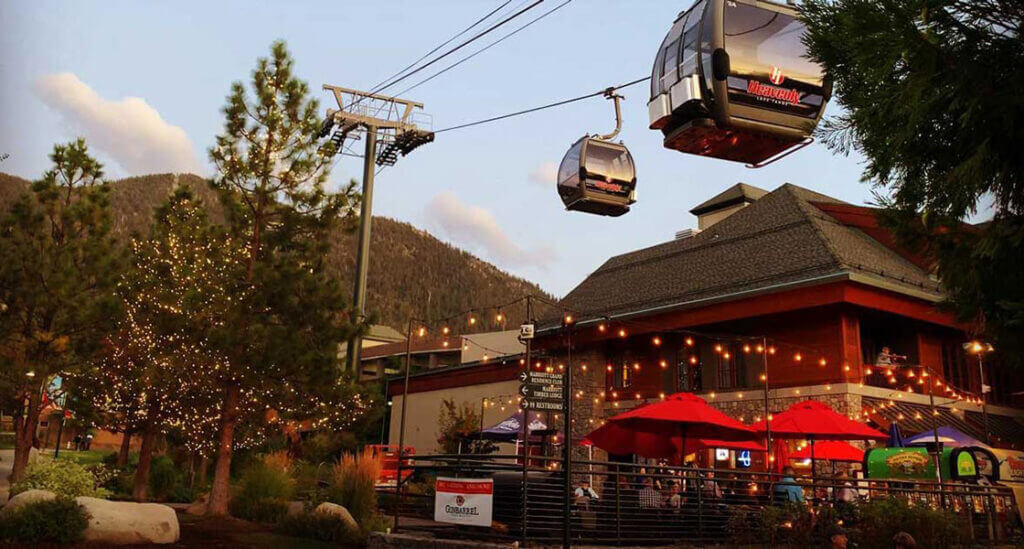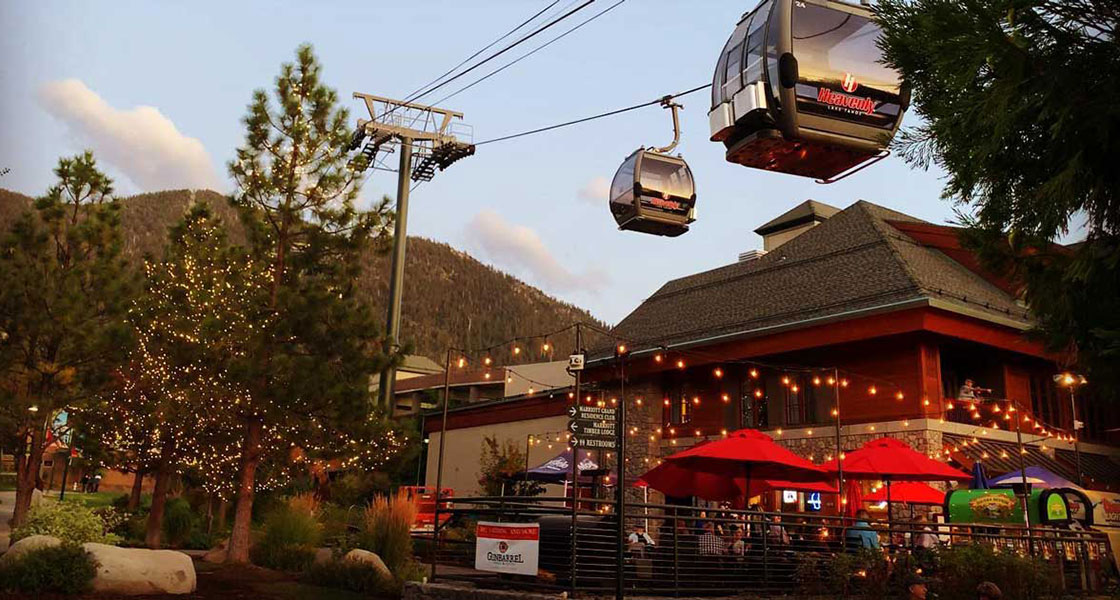 Boasting over 40 shops and restaurants, this unique shopping area is an Instagrammer's paradise. Whether you want to capture moments while browsing through art and photo galleries or take snapshots while ice skating, playing mini golf, or posing by the large Adirondack chair in front of the gondola, there is something for everyone.
7. Lester Beach at D.L. Bliss State Park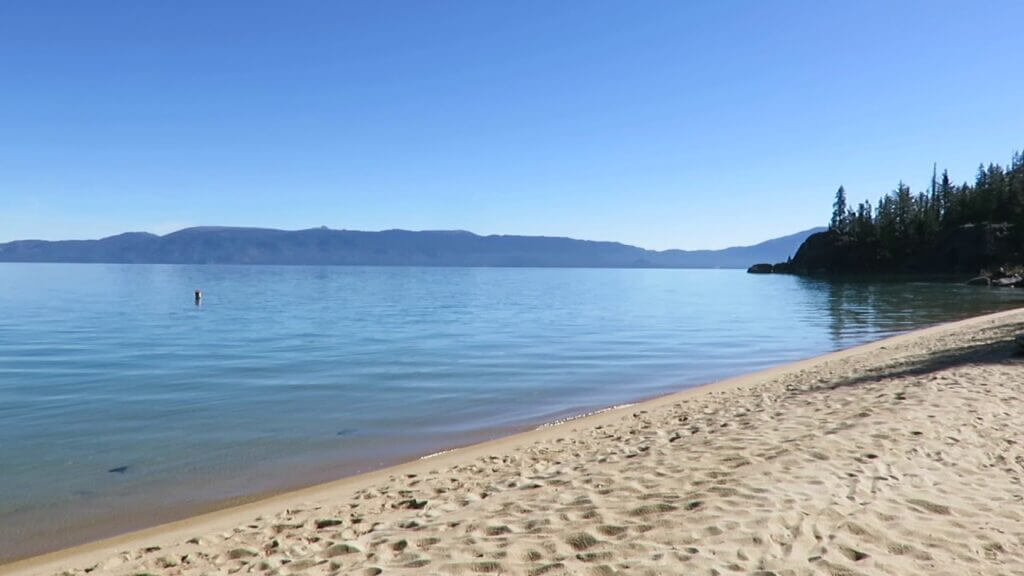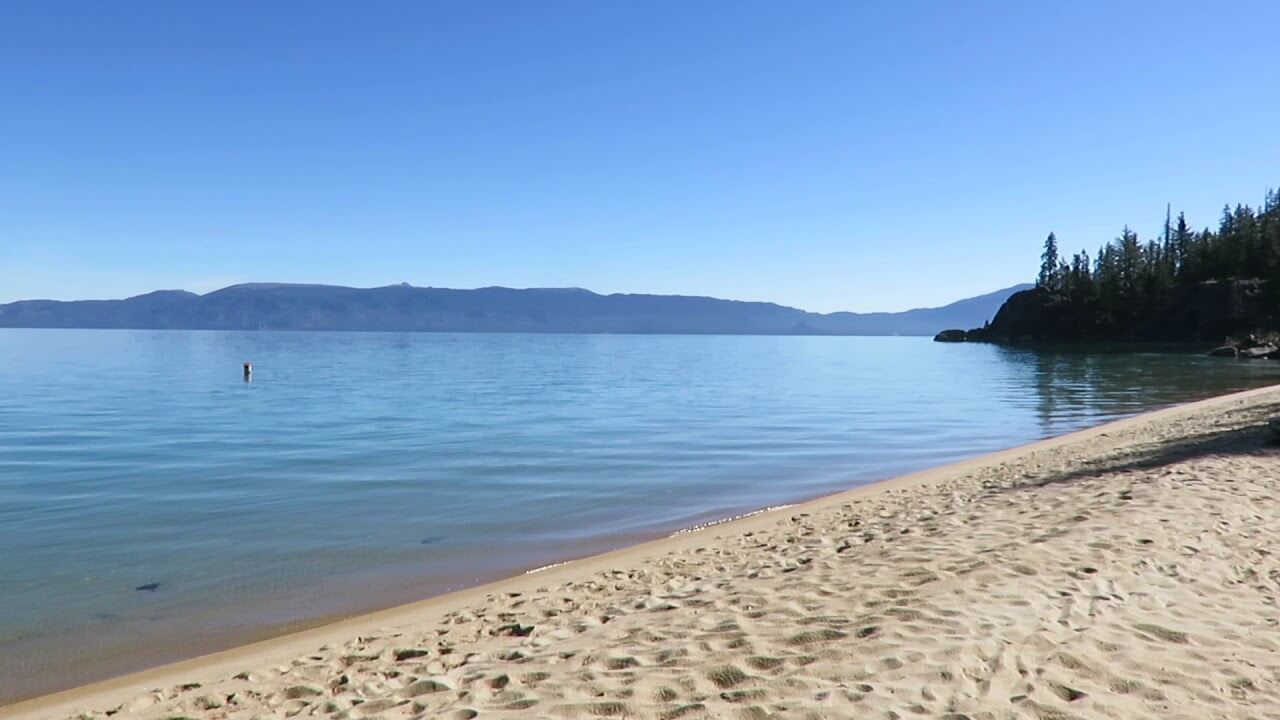 You can't go wrong with a classic beach selfie. And boy do we have the perfect place to get the coolest shot — Lester Beach. Located in D.L. Bliss State Park, this popular tourist attraction features a beautiful shoreline that makes an awesome backdrop for your IG pics.
The resort also offers all kinds of fun activities to make the most of your time there including nearby fishing, boating, and camping areas. Add it to your itinerary when meeting in Lake Tahoe!
8. Mormon Station
The site of Nevada's first permanent non-native settlement, Mormon Station State Historic Park is a replica of the original trading post that was built in 1851. It houses a museum with pioneer-era artifacts, which are excellent for photographing and adding to your IG feed. Tour this extraordinary site, and give your followers a glimpse of Nevada history.
9. Hot-Air-Balloon Views from Above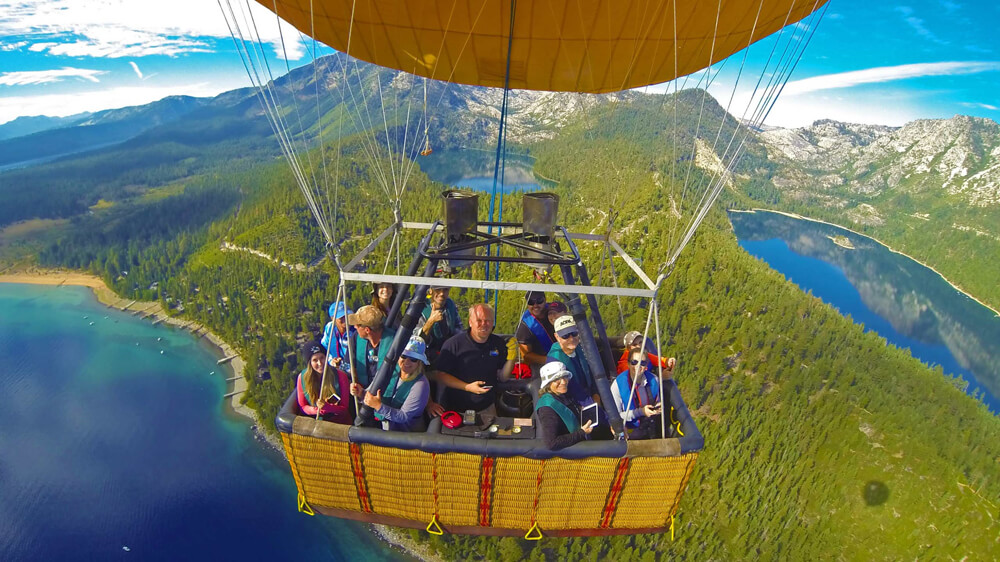 Get an aerial view snapshot of what Lake Tahoe looks like from the sky by going on a ride with Lake Tahoe Balloons. Operating approximately from May to October, the balloon operator takes visitors on safe, world-class adventures around and above the lake and the Carson Valley. Give your Instagram followers a birds-eye view of Lake Tahoe through your lens.
10. Van Sickle Bi-State Park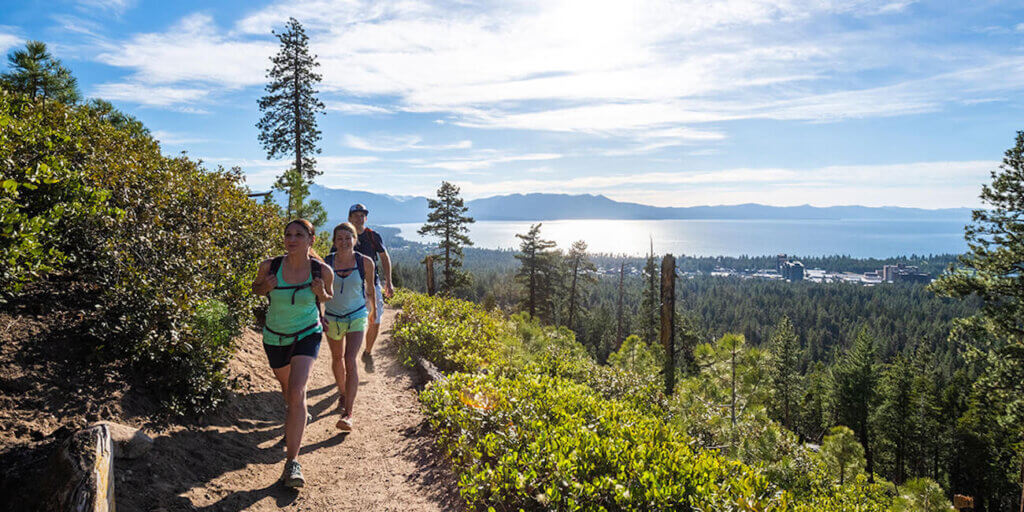 Want to capture a pic with one foot in Cali and the other in Nevada? Check it off your bucket list by visiting Van Sickle Bi-State Park. Located in both states, this 725-acre park provides day-use opportunities for hiking, cross-country skiing, and snowshoeing—giving you ample opportunities to take action shots or just pictures of nature. Visit this ​​very accessible park in the Tahoe Basin, and fill your IG with photos to mark the occasion.
Let's Plan Your Lake Tahoe Meeting
Giving your attendees the ultimate meeting experience in Lake Tahoe is easy with the help of our team. Reach out to us today to start the planning process to bring your next event to this awe and then some destination.
Check out Lake Tahoe on Instagram