Pope House Tour at the Tallac Historic Site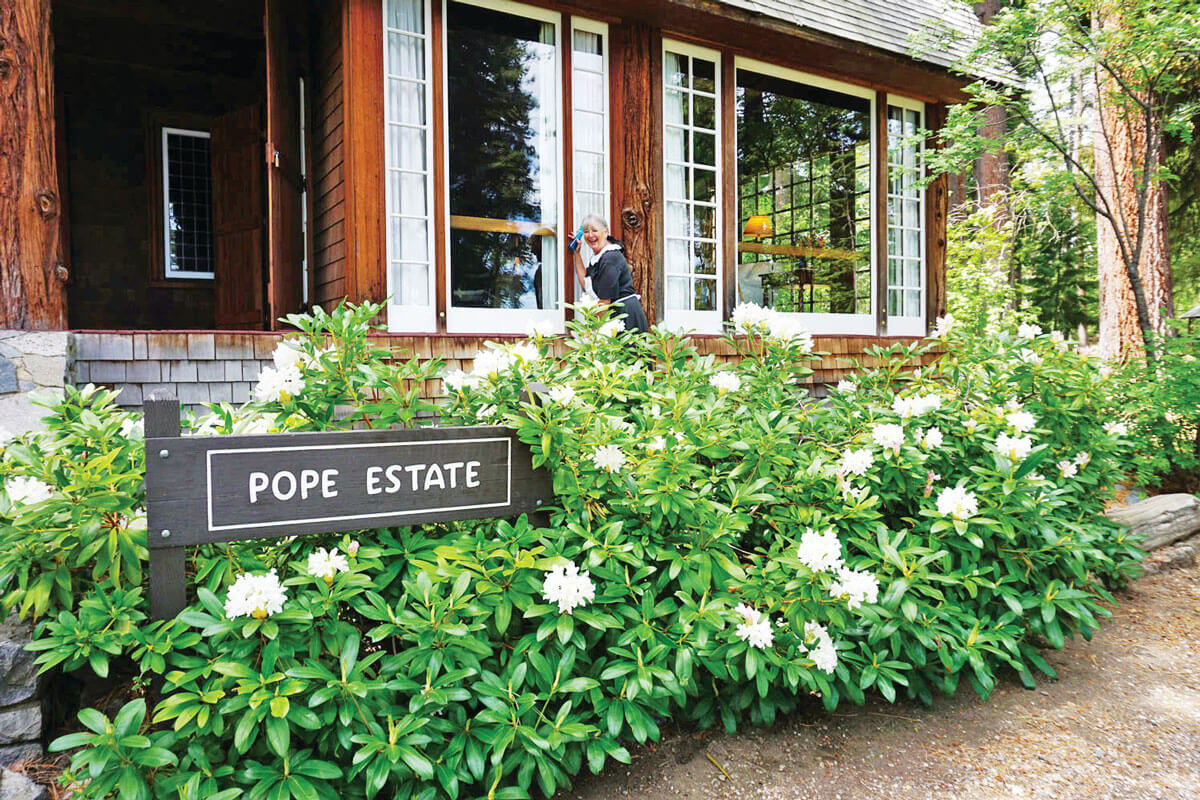 Pope House Tour
This engaging, signature tour starts at the Tallac Museum courtyard, strolls through the gardens on the Baldwin Estate, Arboretum and pond, then takes you through the historic home that once welcomed Rudolph Valentino as a guest of the Pope family. See the elegant sitting and dining rooms, the servants' kitchen, the butler's pantry and more. Learn about the history behind the architecture, the culture, and the people who made this place a home.
The Pope House turns 129 years old in 2023!
Schedule
Thursday – Sunday, 11:00 am and 2:00 pm. Through September.
$16 Adult Suggested Donation. $8 Children 6-12 and Children 4 and under are free.

Tickets are available in advance in person at the Baldwin Museum or by phone at 530-541-5227.
Hwy 89 past Camp Richardson (530) 541-5227. More information here.
The Great Basin Institute supports a variety of preservation, restoration, and education projects and programs in the Lake Tahoe Basin. Landmark Tallac Historic Site Open Daily Memorial Day Weekend to October 3.
More Lake Tahoe Tours & Attractions
Pope House Tour at the Tallac Historic Site
1 Heritage Way, South Lake Tahoe , CA 96150