D.L. Bliss and Emerald Bay State Park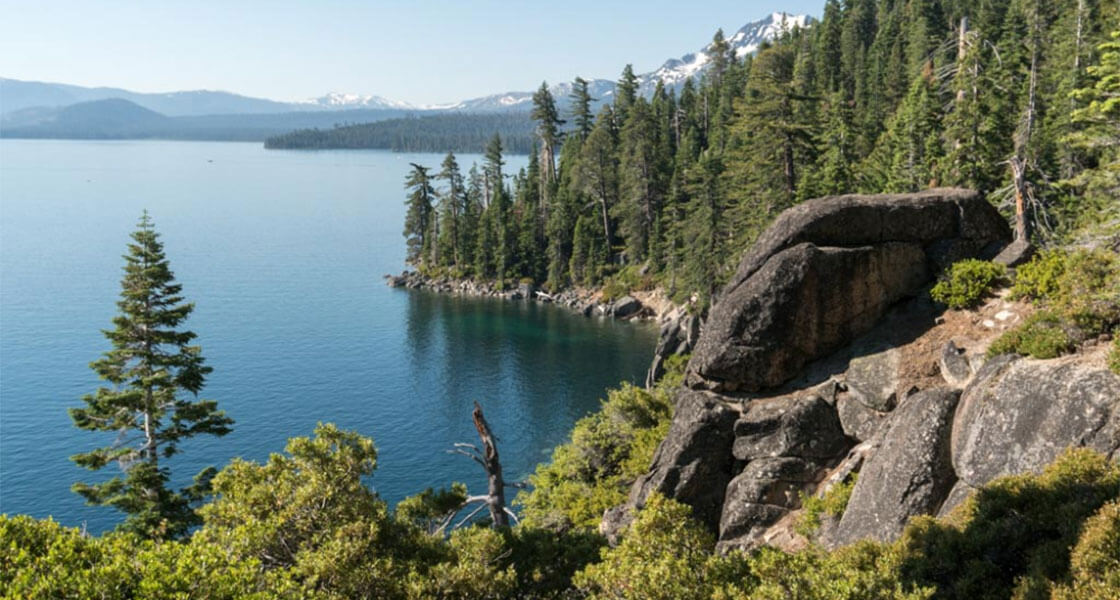 D.L. Bliss & Emerald Bay
Offering the most breathtaking views of the lake, the mountains, and Tahoe's only island – Fannette Island, both of these parks have campgrounds, opportunities for hiking, swimming, fishing, and interpretive activities. The D.L. Bliss State Park has a wonderful beach on Rubicon Bay which is also a trailhead for the Rubicon Point Trail that continues to Vikingsholm Castle – the most popular attraction on the west end of Emerald Bay. The castle is considered the finest example of Scandinavian architecture in the United States and is open for guided tours during the summer months. Go here for Emerald Bay State Underwater Park.
The day-use parking areas at the beaches and at the Rubicon trailhead are extremely popular during the summer months and are often FULL by mid-morning.
Day-Use Visitors
At D.L. Bliss, day-use visitors can enjoy swimming or scuba diving in the crystal clear water of Lake Tahoe, picnicking, relaxing on the warm sand of Lester Beach or Calawee Cove, and hiking the Rubicon Trail, Lighthouse Trail, and Balancing Rock Trail. Lester Beach is a popular location to launch your kayak, paddleboard, or canoe, but keep in mind that trailers are not allowed in the day-use parking lots.
D.L. Bliss and Emerald Bay State Park
9881 Emerald Bay Road/ Hwy 89, Tahoma, CA 96142